Oscar: Golden advertising space for rent, we look forward to your arrival
Good boss!

Do you like watching movies?
Would you like to host an event to thank your customers?
Or, again
Group meetings, venue rental, advertising, etc
......
Contact us
Only unexpected, there is nothing you can't do


The studio's main movie-goers are 20-35 years old, accounting for 70% of the movie-goers, and these people are in the age of being able to consume and dare to consume. Ideological fashion is the main force of consumption. Studio ads let your ads runValue for money, the effect dial group!

Pre-show ads:Before the movie is played, with the help of the movie's large screen,Turn the merchant's corporate propaganda into a movie digital form implanted into the movie digital machine, with the help of the cinema HD screen, shock surround sound,Play 20-30 times/day,Ad delivery rate of nearly 100%。Pre-release advertising has strong direction, strong arrival, strong impression and other advertising media can not match the advantages.Wide audience and spending power, accurate targeting of advertising audience.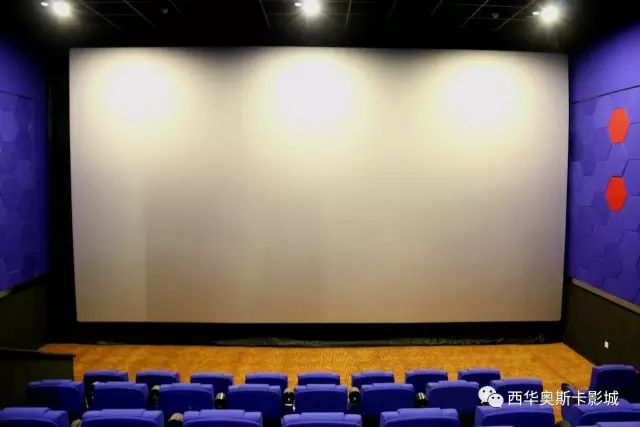 【Poster ads for exterior walls】The studio is locatedThe central location of Xihua County, strategic location, large traffic, located in the outer wall of the large advertising space covering the city, the effect of the night light is even more dazzling, so that your brand logo eye-catching, high attention, more attention.
【Oversized LED screen adsLocated in the lobbyGolden position, large traffic, clear screen, can be very effective to convey the content to the eyes of customers.
【Lightbox poster adsLocated on both sides of the cinema corridor,Large sizeStrong lighting is very effective to attract the attention of customers.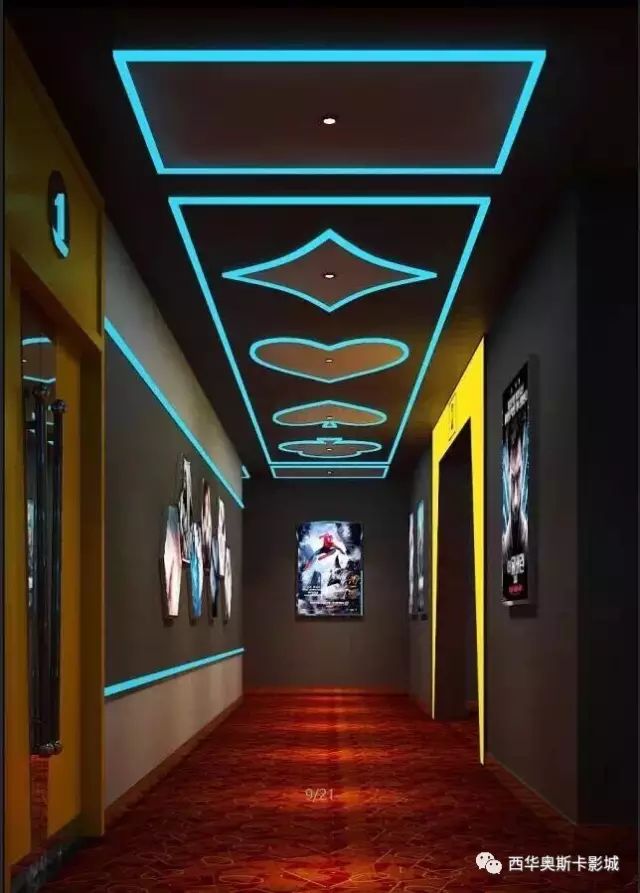 Enterprises and institutions, school education, friends gathering, thank customers, film free choice, ultra-low price, strong participation.

Cinemas will be happy to create a comfortable viewing environment for you.
To provide you with a good platform to communicate feelings and build corporate cohesion.
These collective movie-watching activities commonly known as film PARTY, PARTY has organized customers to carry out related publicity and promotion, there are for the elderly to wish life, there are friends to celebrate life, there are old friends party, there is a proposal to his girlfriend, there are graduation, all forms have.
You don't know how to issue it yetEmployee benefitsAnd worry
Don't you know how to give back yet?Customer goodsAnd worry
Don't you know how to give it away yet?Friend giftsAnd a headache
West China Oscar tickets have become the first choice for companies to give back to their customers

West China Oscar FilmCoupons.has become the first choice for units to pay benefits
West China Oscar FilmCoupons.Has become the first choice to give away friends and family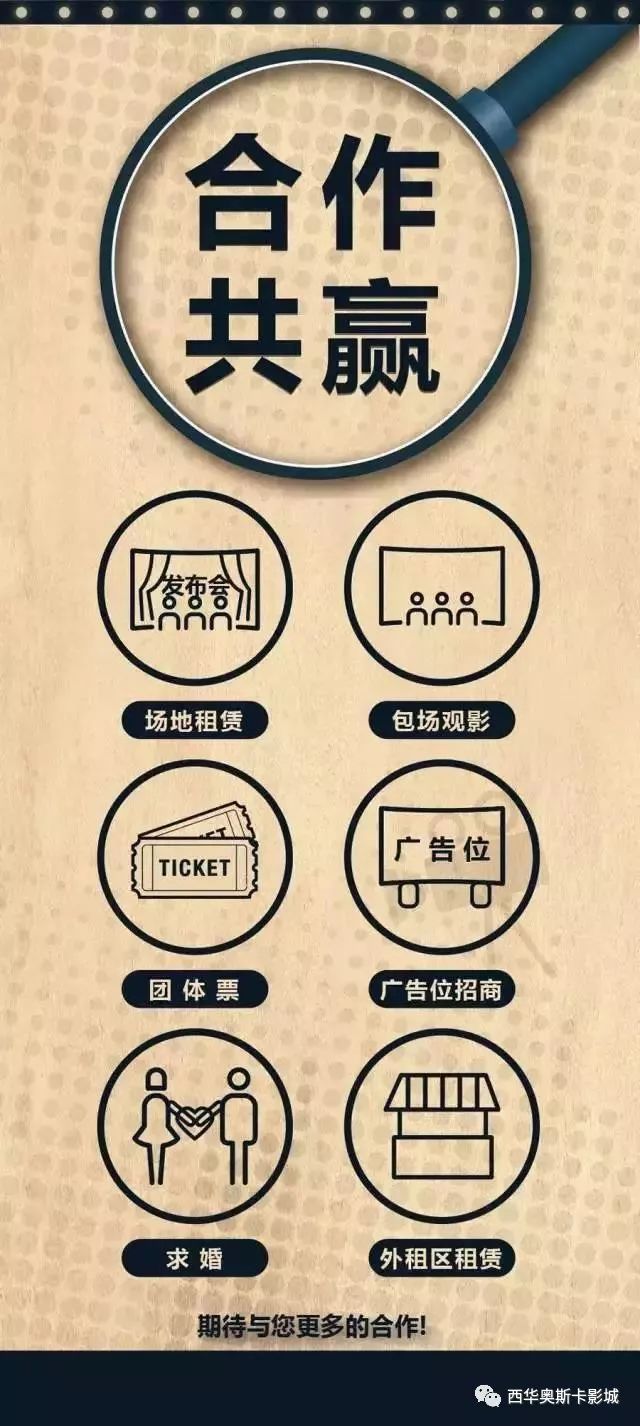 Pre-screening ads for movies
A poster advertisement for the facade of the studio
Studio lobby booth poster ads
Studio Elevator Poster Ads
Studio Hall propaganda position

Studio lobby light box spray-painted ads, aisle spray-painted ads
LCD electronic screen ads in the studio lobby
Studio studio seat cover ads
......Hot investment
Advertising.:Outdoor advertising, indoor light box advertising, hall light box advertising, pre-screening advertising, studio seat advertising;
Movie package:Celebrating birthday package, group package, proposal package, etc.
If necessary, please contact: Manager Zhao:186 3809 8966
Press and hold to identify the QR code
Follow the "Public Number"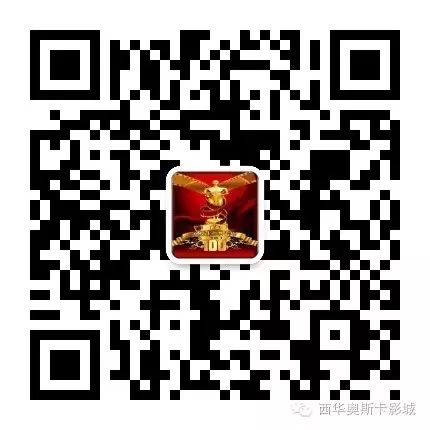 West China Oscar International Studios
Microseal: xh-oscar
Studio Hotline: 0394-2556688
Address: Gingo 4th floor behind Dongwan Orchard road in the middle section of Lucheng Avenue in Xihua County
---