Overseas Entertainment Weekly . . Snap re-versions distinguish between media and friends; Adidas stops running ads on YouTube
The following article comes from three intelligence stations By Fan Linlin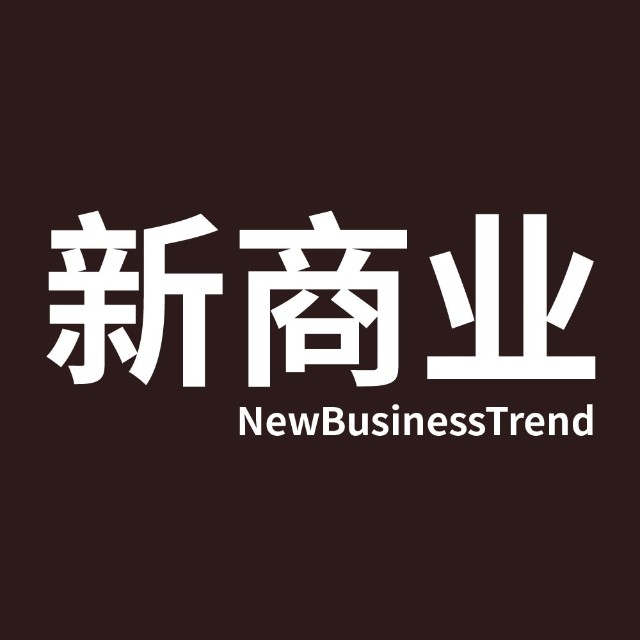 Three intelligence stations
Anticipate the future of new business
Adidas stopped running ads on YouTube
Companies such as Adidas, Tanqueray and Capitain Morgan have suspended advertising on YouTube. Previously on YouTube, their ads appeared to be next to videos designed to attract paedophile viewers and comments.
WeWork acquires social platform Metup
Details of the deal have not been disclosed after public office giant WeWork bought Metup. Prior to that, WeWork had acquired six companies, including FieldLens, Spacemob, Unomy and Flatiron School, which had been completed in the past five months.
Founded in 2002, Meetup allows users to create or find local activities, including fitness, music, language learning, or others, to increase real-world interaction.
Several executives at Apple News have left
David Kang, Apple's senior director of commercialization and strategy for Apple News, the news aggregation app, is leaving the position. With just over a year to go between his time in the job, it's unclear why David Kang left Apple News. Over the past year, several Apple News executives have left.
The FCC chairman called Twitter a real threat to the open Internet
In defense of his proposal to overturn net neutrality rules, Ajit Pai, chairman of the Federal Communications Commission, spoke out against Twitter, the social media platform.
Intel teamed up with Warner to create a self-driving car entertainment platform
At the Los Angeles Auto Show on Wednesday, Intel CEO Brian Krzanich announced a partnership with Warner Bros. to convert self-driving cars into experimental entertainment platforms. Earlier this year, Intel acquired Mobileye, an automotive sensor maker, making it a further major player in self-driving.
Brian Krzanich sees this as a huge opportunity. When self-driving matures and drivers no longer need to pay attention to the road, people want to watch movies, televisions, car windows can become augmented reality screens, or the car itself can become mobile billboards.
BBC Worldwide, the BBC's advertising division, and BBC Studios, the production division, merged
The BBC announced the merger of its advertising division, BBC Worldwide, and its production division, BBC Studios, named after BBC Studios. The new studio will follow a unified business plan and will be led by BBC Worldwide chairman Tim Davey. The boss of BBC Studios will be the chief creative officer of the merger. The BBC said the move would bring its organisation closer to other UK entertainment industry players, meaning it would focus on production, publicity and distribution.
YouTube launches a new feature of "Reels": Short videos and no burning after reading
YouTube recently launched a new feature called Reels that looks similar to TheStories snaps on Instagram and Snapchat. The difference is that Reels doesn't have the former's ability to burn after reading, which means Reels doesn't have a 24-hour deadline. YouTube says creators can shoot short videos for up to 30 seconds, add filters, background music, text, and more, as well as a new "YouTube-y" header.
Disney's real-life version of Magnolia starred Liu Yifei
After the selection team traveled to five continents to interview 1,000 actors, Disney's life-long version of "Flower Magnolia" finally confirmed Liu Yifei as the lead actor. Disney is reported to value the actor's English ability, martial arts skills and star quality more. The film is scheduled to be released in 2019.
The Snapchat app was officially launched after a re-release: distinguishing between friends and media content
Snap's goal is to attract more users and get more revenue from advertisers. To that end, Snap redesigned and officially launched a new mobile photo sharing app. The new Snapchat app has one major change: photos sent by friends, video content and content made by media companies will be separated.
Google has announced the best game of 2017, Super Mario Run
Google Play has released a list of the best content for 2017, including Best App, Best Game, Best Movie and Best TV Series. Among them, Nintendo's Super Mario Run is the most popular new game.
In addition, the best film was Ocean's OddIty, the best TV series was Game of Thrones, and the best music was rapper Kendrick Lamar's new single Humble, while the most popular new app was photo editing software Photo Editor - Beauty and Photo Filters.
YouTube has blocked most music videos on Finnish stations, including the national anthem
Google blocked thousands of music videos on Finnish YouTube after failing to immediately reach a licensing agreement with LOCAL, the local performance copyright agency. As a result, thousands of Finnish netizens may not be able to play videos of the national anthem that have been blocked. But now TELESTO has revealed that it has signed an updated license agreement with YouTube.
Disney sues RedBox for unauthorized sale of leased digital versions of movies
Disney filed a lawsuit against DVD rental company RedBox for selling digital download codes for Disney movies across the United States, including Star Wars: The Force Awakens and Beauty and the Beast, without Disney's permission.
Although RedBox purchased DVDs and Blu-ray packages, according to Disney, RedBox has no right to sell codes and sells them at much lower prices than normal. Disney is blocking the action and is demanding compensation from RedBox.
"Crony Tiger Hidden Dragon" producer Li Shaowei plans to make the sci-fi action movie "Inversion"
At the ongoing Singapore International Film Festival, Lee revealed that he will be the producer of the sci-fi action film Inversion, starring Jack Houston, to be shot in late March 2018. The film focuses on a pair of partner, American fraudsters and Chinese physicists, scrambling to save the weight-loss planet. Li Shaowei is a producer who spans China and Hollywood, including "Crony Tiger hidden dragons," "Cloud Map," and "Wild Hunter."
ABC's chief investigative reporter has been suspended for reporting on an error by the national security adviser
ABC has suspended former national security adviser Michael Flynn for four weeks without pay for a mistake made by chief investigative reporter Brian Ross. On Saturday, ABC released a report revising Brian Ross's report that Michael Flynn had contacts with Russian officials during the campaign.
© three original content reprint please contact the authorization

Click.Keywords. More great articles
---