Dry goods: The fine path of traffic advertising
The following articles are derived from a question-and-answer session at sea The author d'a question and answer at sea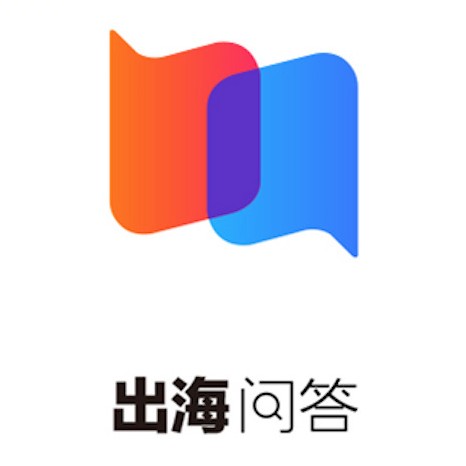 Question and answer at sea
The most professional question-and-answer platform in the world of offshore entrepreneurship
An overview of the problem
The current situation in the traffic advertising industry?

What is the focus of the ad platform operation?

What factors will lead to further evolution of the advertising ecosystem?

What do I need to pay attention to when running ads?

Is there still an opportunity for innovation in the Internet advertising industry?
Lead: 
Advertising and real estate are a part of the mobile Internet, from giants such as Google and Facebook to offshore start-ups, and traffic advertising is an important part of their profits. At present, traffic advertising has formed a highly refined complete ecology, this issue of the "Out to sea students" invited domestic and foreign traffic advertising track: platform, agent, delivery technology practitioners, as well as advertisers from different tracks, investors carried out the theme of "traffic advertising fine road" discussion. A selection of key parts of the question and answer session at sea.
The article covers some of the industry practitioners who participated in the discussion of this class meeting:
Platform.
Head of Greater China, Google's Mobile Marketing Division, Zhu Wei

Nicholas Cui, Google's worldwide developer user growth division

Vera Wang, Facebook's director of game strategy for Greater China

Eileen Geng, Director of Asia Pacific Traffic Realization, Chartboost
Agent.
Feising Book Interactive Vice President of Sales APP Industry Leader Ma Xin

Founder CEO Guan Yin
Tracking and launching technology
Bidalgo Greater China and Singapore Account Success Manager Team Lead Monica Zhang

Christina Zhan, Marketing Manager, Bidalgo Greater China and Singapore

Try Interactive Founder CEO Hu Jian
The following text is a wonderful question-and-answer session for the participants: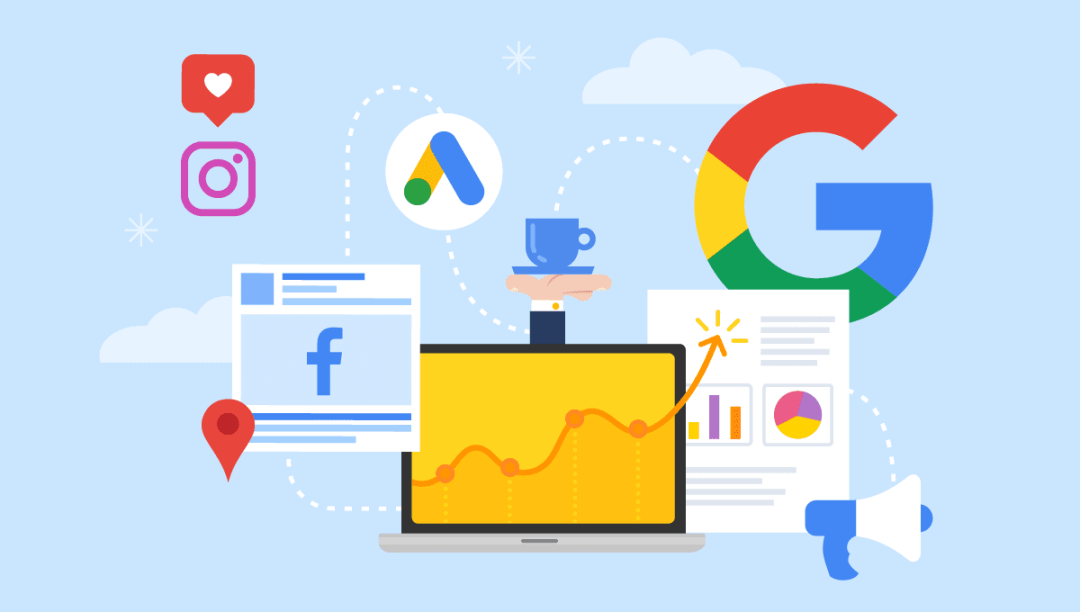 ---
What are the current situation and challenges of the industry?
Platform: Facebook Vera
In terms of the current situation, I think the total must actually be growing, especially during the current outbreak at home, a lot of traffic is growing, we have more time to go online at home. The industry as a whole is certainly a rising stage.
In the past two years, I think a lot of overseas attention is on some regulatory issues, such as the privacy of some users, the security of some brands, including the security of data transmission. In the next few years in the domestic market, a lot of advertisers or developers need to face these same problems.
At the product level, I would like to think that the technical direction of more products is to automate efficiency. The so-called automation to improve efficiency is that there are many things to hope to use AI, machine learning instead of manual cumbersome operation optimization. This trend can have a significant impact on the future work areas of marketing teams and people, such as how future optimizers' job responsibilities should be redefined.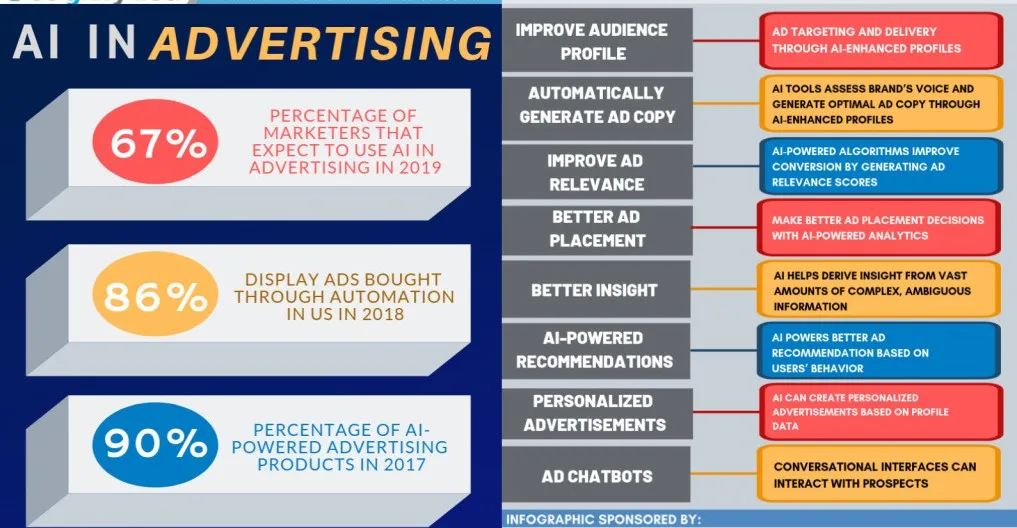 More and more advertisers are looking to apply AI
Platform: Google Nicholas
I personally contact customers, from games to tools, novel reading to news APP, in fact, I feel that the industry compared to previous years, we will be more concerned about the real quality of users and data.
For example, 17 years of that era out of the sea advertisers will pay attention to the single cost of ad clicks, we will talk about how much you CPC, and then how much CPI, then how much traffic can get? And then in recent years everyone's been looking for artificial intelligence and then we're going to reduce that, and then we're going to automate the data as much as we can.
The whole traffic advertising we can now see that the pool is constantly expanding, in fact, this number is still very considerable. On Google's side, what we've seen recently is more users, who are actually at the advertising level and are no longer focused solely on buying installations or activations, which I think is also a trend in the big industries.Delivery needs to be refined, and then maybe our students who do the product need to go deeper to understand the core users of the product, for example, in all their core behaviors, and then according to these core behaviors, we do this kind of thing to buy points, such as the game's first payment.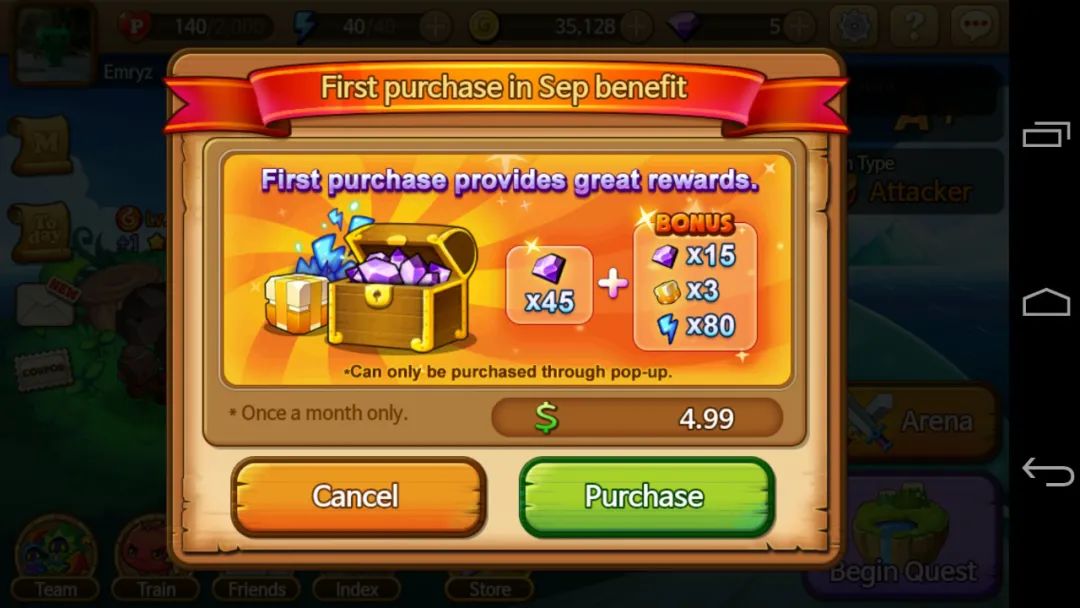 The game's first paid behavior, Frist Purchase
Finally, I think the whole market is actually in an era of very fast iterations of updates. My side of the words will have a few longer game customers, I obviously feel that they will now try more new products, whether it is from Facebook, or Google is good, as long as there are new products down, they will be the first time to try, want to be in the early stages of the introduction of this new product, but also in the whitelist state, they think this is not a new opportunity. Because the result of being left behind is that you're going to get farther and farther away from your core users, and then you're going to get slower and slower on the track.
Put on Technology: Bidalgo Monica
Former students have mentioned AI, advertising automation, we must also know, now in addition to Google UAC, Facebook has also introduced the corresponding features, many advertisers have also begun to use. Marketing, user acquisition more and more intelligent, which will actually bring a problem, market delivery will become a more uncontrollable thing;
Budgets, bids, audiences, things like these can be controlled, and then it's probably more dependent on the algorithms of the market and the big ad platforms themselves. Google UAC and Facebook AAA have fundamentally changed everyone's optimization habits and need to think about promotion at a higher level.What else can a man control? At its core is creative material. How do I create a new material? How can I better analyze footage in use? How do you label the winning elements of your idea and continuously replicate the success of iterations of the footage? These are probably the most thought-out questions for advertisers right now, and the direction in which we most want to find the next solution.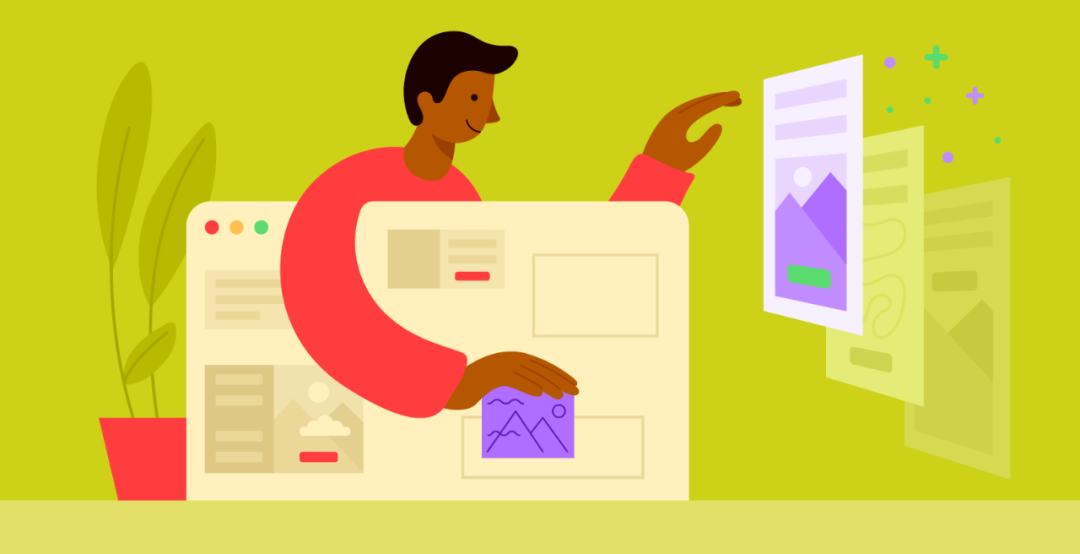 Picking footage requires a more optimized solution

Put on Technology: Bidalgo Christina
Enterprises to Facebook, Google and other delivery, the entire operation behind the scenes is very complex and complex, data is also scattered, not conducive to material analysis. Our current solution is to use artificial intelligence to drive smart marketing platforms, and we are already an official partner of several large platforms, including Facebook, Google, Apple, TikTok, Snap, Pinterest, and Twitter.
You may be concerned that many optimizers will lose their jobs in the future. In fact, in the AI era, high-quality optimizers have core skills, are well-paid and in short supply, the future optimizers need to have a deep understanding of the product, the material creative has a lot of ideas, the need to be able to quickly learn, the use of intelligent tools to improve efficiency.
However, one of the biggest challenges facing growth teams, whether it's advertising or using other channels, is that creativity itself is important, and that it needs a very intelligent management system, which is an area that we all deserve to think about.
"Put Technology" try to play interactive Hu Jian
As far as the overall market environment we see is present, the flow cost is still on the rising trend, and the industry is also affected by the general environment. For example, as far as the e-commerce advertisers and mutual gold advertisers we have tried have given us feedback, whether in Southeast Asia, or Europe, the United States, Japan and South Korea, the cost of the entire purchase volume has not decreased, but also showing a growing trend.
The most recent flow dividend may be that the cost of buying in the Indian market has been relatively low, as in the past many big gold owners bought relatively little in the Indian market. But the cost and budget of big gold owners in Southeast Asia, Hong Kong, Macao and Taiwan, Japan and South Korea are still increasing.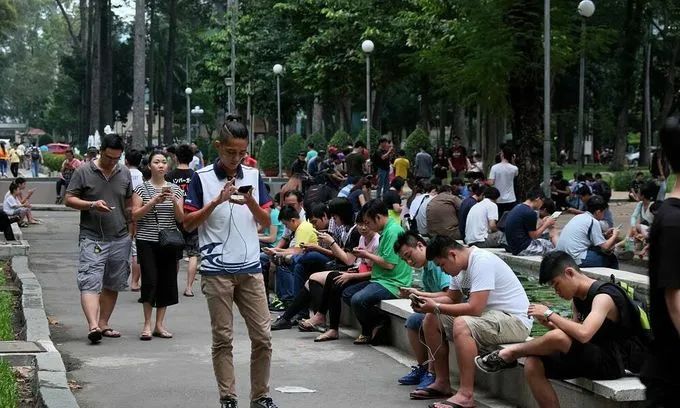 The boom in mobile in Southeast Asia has led to the sea in recent years

Agent: The first person to palm guanyin
Unlike Facebook or Google, I focus on buying based on direct media to cash in traffic or buy. There are a few phenomena in the whole straight-up section right now:
This year's overall decline in demand has been severe, especially in countries affected by the outbreak, which has led to particularly price sensitivity among advertisers. Today we can clearly see that the price of CPI has basically halved, for example, the price of CPI across India may have been at the level of one or two or three cents before, and basically dropped a few cents this year.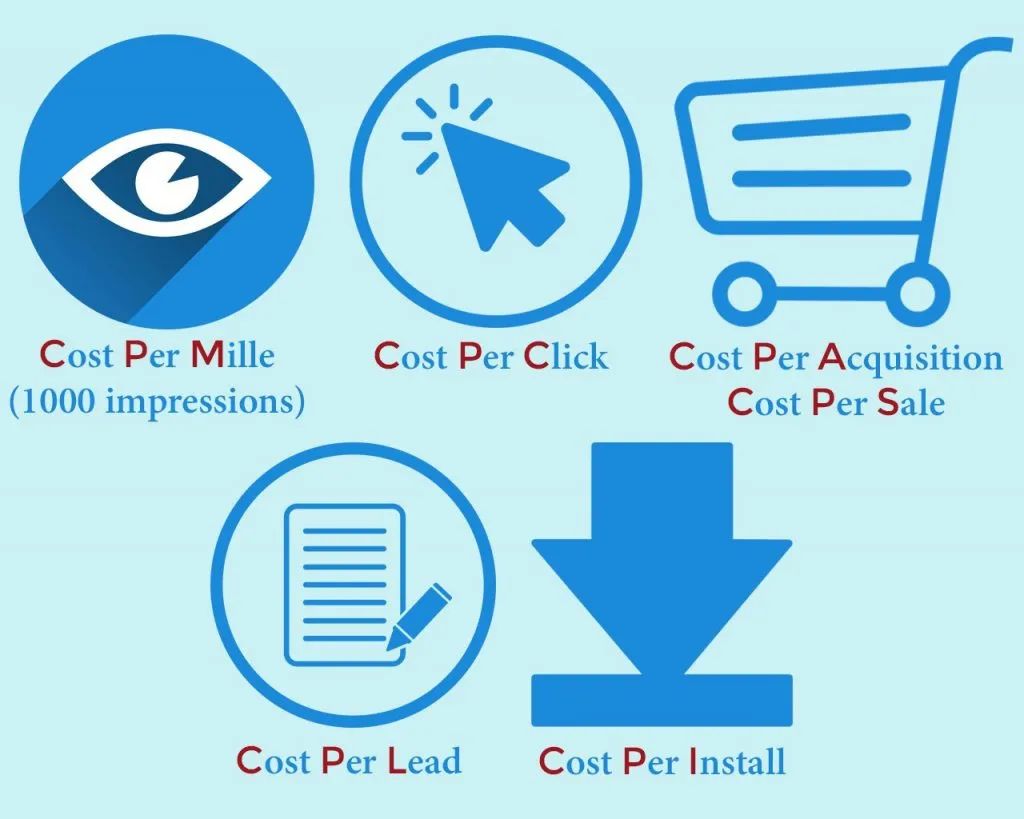 CPI与CPS
For these advertisers who buy downloads directly from user purchases,Because their own revenue pressure will also shift this pressure to the flow side, so the entire buying model from CPI has basically gradually shifted to CPI plus CPSThis is also a more obvious feature of this year.
In addition, some emerging markets, such as our specialized Indian market, because a lot of Chinese apps are ban, the volume is greatly limited, so also led to this year's overall buying is particularly inclined to local traffic. The problem is not just in India, including Indonesia, but also in Vietnam. There are subtexts in many places, and the government will ask for local advertisers,In particular, large advertisers prioritize local traffic.
What is the focus of platform operations?
Platform: Facebook Vera
Because my personal experience is a lot of the right customers of the game, I will say in the perspective of the game. For the game, the platform is their first wave of release purchases.At this stage, when we go to work with front-line advertisers, we need to think about a lot of things.First of all, the first part is to get traffic products and ecological establishment, why advertising platform to be called platform, it is actually a lot of things around you can help to help your total growth, and not every one needs to spend money.This involves an ecological configuration.
So what's the point of configuring it? Of course, on the one hand, there is the significance of the company's brand game brand, and on the other hand, the value of social platforms like Facebook is that the research and development process can be through the social way for core users to test the game such a process. I've tried a lot of very successful games,Before its official release, the game made good use of fb fan pages and groups to build its own user community and assist with game testing and release. Buy more with less after the official release. This is one of the ways to assist with game release by combining platform native features.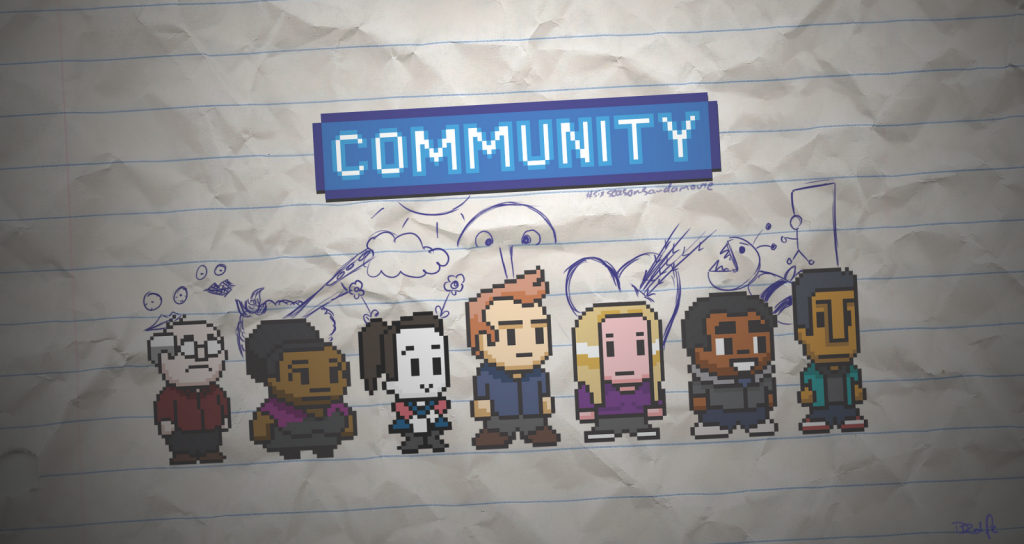 Platform: Google Zhu Wei
From my personal point of view, there are two more critical trends, the first is the increase in the number of users, especially on the mobile phone side, especially female users and middle-aged and older users, which is a wave of traffic dividends. This part of the traffic dividend is reflected in the game, such as some shopping-related, you can clearly see the growth.
Then the second I think is the user behavior changes, we may be on the mobile use, there will be more and more of this familiarity. What might happen to a traditional industry that is transitioning from a possible PC to a mobile? I think there will be some very traditional, and then there willy and rich advertisers who may enter the game, which may bring a wave of cash-out dividends.
Why are these two points mentioned? Because I think for the traffic platform operation, I think actuallyIt's a very important point, just like why our team name is user, google is doing this business, you have to find the right advertiser, find the right air, the right air mouth will be born great business (big advertisers), and that's all in common with investment.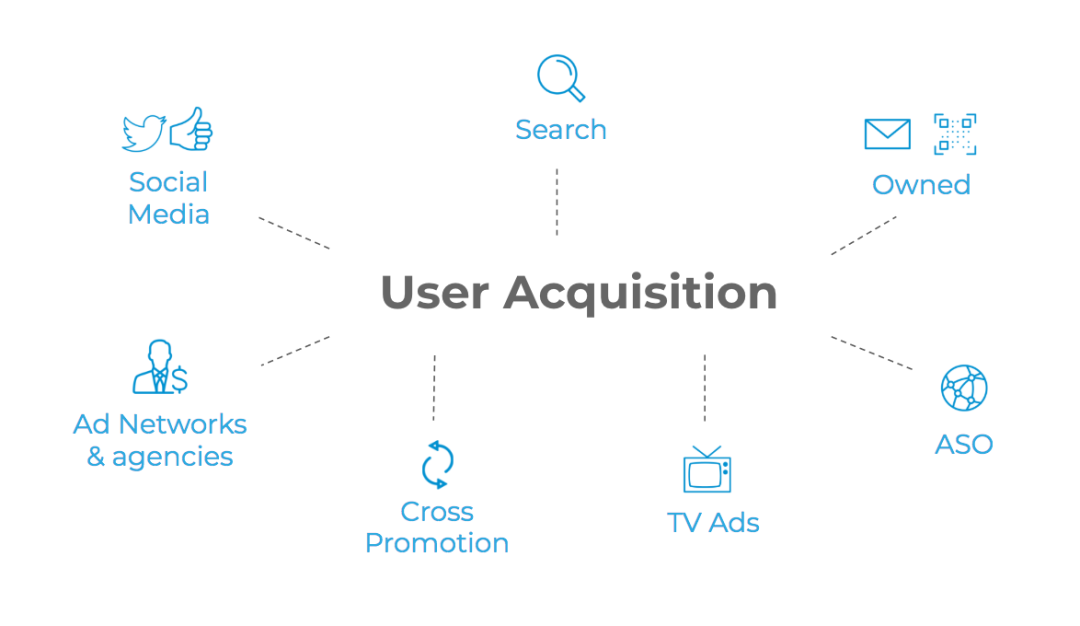 Different ways in which products are informed

To tell you the truth, I think the product changes are actually particularly difficult. This is a leap from 0 to 1, we said before such as intelligent, I think these things are investment hot, not necessarily in the product end of a lot of changes, may be more to find their own solution inside, but also to adapt to these advertisers in the new air, and then make this two sides a better combination. "Right solution for right audience". I think this may be worth thinking about.
 Platform: Chartboost Eileen
The industry is increasingly relying on automation, ai, but the requirement behind it is to get to know your users. The paradox is that people are now more and more protective of privacy. This requires operations to understand your users through a variety of sophisticated means.Developers focus on understanding their users, in addition to the user's paid habits to establish the collection, but also to do some advertising behavior analysis. Advertising platforms and customers need to work with each other bilaterally, our side to provide a good buyer match, and then their side to provide a good user group, and then more accurate and efficient delivery. This is the operational focus we understand. Another core is efficiency. I think it's also forced out by the industry.
What factors will lead to further evolution of the advertising ecosystem?
Put on Technology: Bidalgo Monica
The data policy of the big platform is the catalyst for the further evolution of the advertising ecology.
For example, third-party monitoring platforms are currently unable to return data at the Google Ad group andAsset levels, and most advertisers are still using third-party monitoring platforms, so they cannot fine-tune and optimize third-party attribution of in-app events and ROAS. Bidalgo's algorithms for this purpose can help advertisers by subdividing Google's third-party attributed data into Ad group and Assat levels, allowing optimizers to find more precise optimization directions.
However, with the release of iOS 14, the privacy policy will be more stringent, third parties will not be able to attribute iOS data based on IDFA, and the industry is bound to make significant changes. By then, rich data and granular analytics will be what advertisers need most.
What we're doing is not just improving efficiency, but using richer data; platform, third-party, advertiser BI data, combined with data from Bidalgo algorithms and data from advertiser-defined operations; and freeing optimizers from the heavy burden of Excel to do more in-depth thinking and analysis to find more accurate and suitable delivery directions for their products.
Platform: Google Nicholas
The whole traffic ecology plate is expanding more and more, regulation is certain, you see that some EU countries have already started to levy mobile advertising video tax, if your ad contains a video running on YouTube, it will insert you 5% digital tax, so I just listened to the time has been thinking of a word, called "before there is a chaser after there is a block."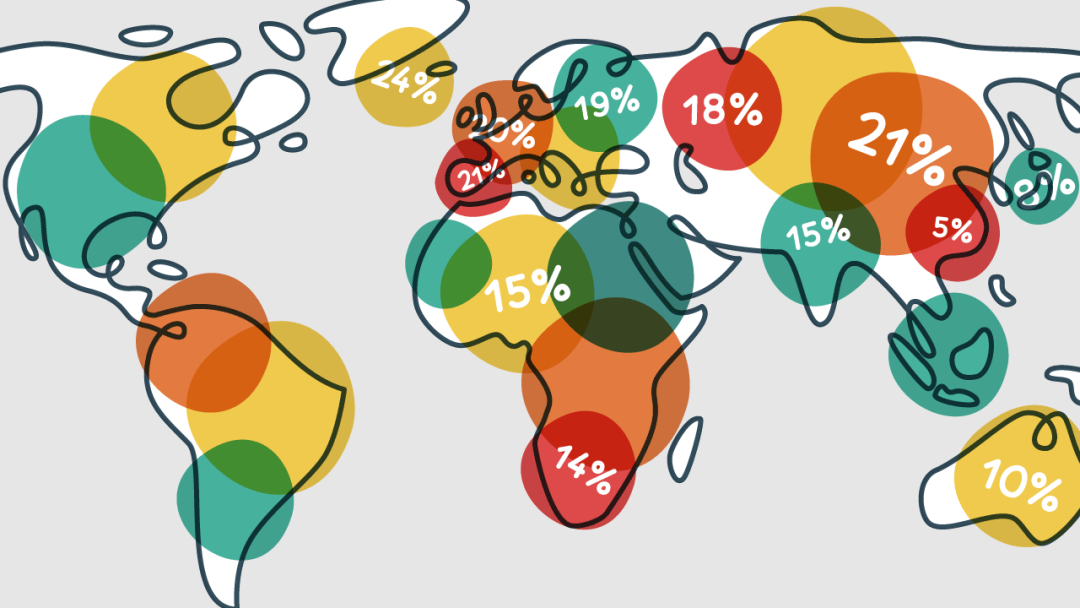 Digital tax is growing around the world
Competition across the industry, at the technical level, everyone wants to make some breakthroughs, including Google, and there's really a lot of technical teams trying to break through, like Google's Firebase, just trying to use the best machine learning to do more for advertisers. Such as how we give a small number of up-front acquired customers, and then we do prediction based on those customers.Our Firebase can automatically help you make user portraits, you can automatically tag people based on this group, and tags can do daily refresh. You have a day today, tomorrow the new market pattern has a new strategy, this thing is very scary.
What do I need to pay attention to when running ads?
Platform: Facebook Vera
I am a media origin, before doing the media there is a joke, when doing news is to do the bureau, no successful product is inexplicably fire up, every marketing needs to be well planned. A lot of enterprises, especially in China, we are move fast, very wolfy, very fast, I took the money over the product on the head,But I would suggest that we actually need to step back a step back, really before walking to know what their positioning for this product is, very clear what they want is this goal, to plan a good plan at different stages, the general direction really should go how to put.
I now find that a lot of advertisers from small advertisers to grow into a mature big advertiser, a lot of times is not to say that he has a certain skill length, but how he to more from the overall view to plan the product at different stages of a delivery strategy, this is my side will advise corporate advertisers, the future will need to think more about something.
Agent: The first person to palm guanyin
Many of our customers are local customers in India, whether it is local games in India or other industries, local customers are still relatively strong earning power, which shows that the market is good. We often say that the sea is difficult to make money in India, user habits or cultural differences with China is very big. So it's possible that in a market like this, the importance of localization and on-the-ground promotion is probably much more important than what we're just doing on the mobile platform. For example, during India's biggest cricket tournament, India's game makers are doing a very strong branding effort. But China pays little attention.
The other is the expectation of the advertiser's purchase volume, which, in the case of less than reasonable expectations, will force a large amount of cheating traffic to be generated. This is also a problem that will lead to a somewhat less benign development of the entire industry.Of course, now we're seeing a lot of third parties coming out, and including third parties like India's local mfilter that specialize in monitoring cheating. When the underlying platforms like Google or Apple come out, it will actually be more beneficial to clean up the industry. Of course, I believe that if they do, maybe the industry change is 180 degrees change, this shock will be very big.
Opportunities for industry innovation?
Platform: Google Zhu Wei
For the first decade I think we've been talking about a globalization thing, which is "globalization", and in the next decade maybe we'll talk about "globalization" or "new globalization". So localization is even more important,How to put all media channels in the single market in a single market can be better developed, and then do a better job in the single market in the layout of better channels, this is what we need to study.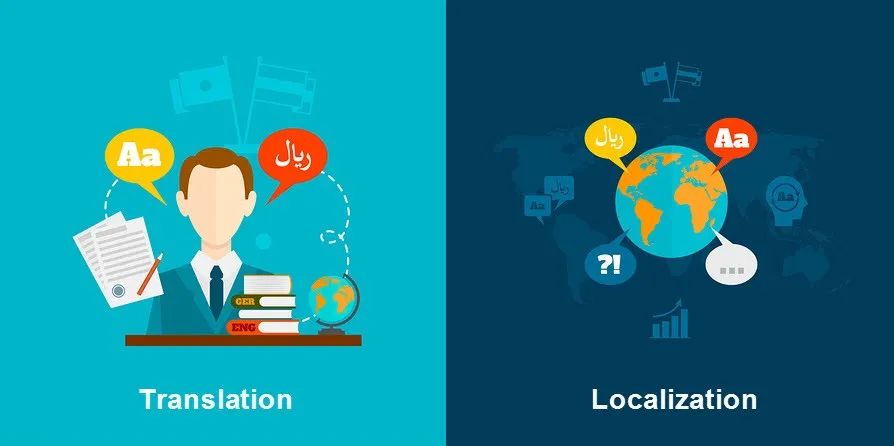 Industry talk about the game, I think the game has a very big feature, the head is particularly heavy, we are all thinking I can find the next unicorn game company as my advertiser, and then is to find a way to get this company, and then the last big ad live, and then he burst, platform development. In addition to the head effect in the future, we can see more and more fine trend. It's possible to serve a smaller group of users, such as a distribution company like Voodoo, and then do joint operations. Speaking of operations, in fact, China's manufacturers have been the advantage is obvious, I think the advertising industry elite or developers, so it will not be possible in terms of operation, if we can find some new models, and then can always replicate the success of operations.
Platform: Chartboost Eileen
In fact, at the beginning of your selection, you have to set up a good project, you want to choose what kind of users, you want to choose what kind of market? I suggest that the selection be made at the beginning. Because I used to do the Japanese market operation, in fact, you will find some special single market, like Taiwan and Japan, they actually have a very high gold content of users, but in fact his cultural needs will be very high, so your entire game style, even your payment system, the payment mechanism is completely different. If localization is done well, I don't really need to rely so much on advertising platforms, with good offline activities, and the design of a localized gaming mechanism, which I think is a new track.
Put on Technology: Bidalgo Christina
We analyze some of the data during the outbreak, such as the trend of CPM behind the scenes of advertising, and then payer rate some trends. In fact, after these analyses, we have identified specific opportunities. During the outbreak, for example, we found some game segmentation areas, in fact, in many countries there are some opportunities, for example, we found that in the outbreak just occurred, probably in March, if you put simulation games in the UK, it CPM will be very low, competitors are very few. Including some data trends and flow trends, I think we slowly pay more and more attention to, we will find more subdivisions. Identifying these opportunities requires that you pay attention to the data in a timely manner and have an aggregated data system that can split and analyze the data in a timely manner and identify opportunities.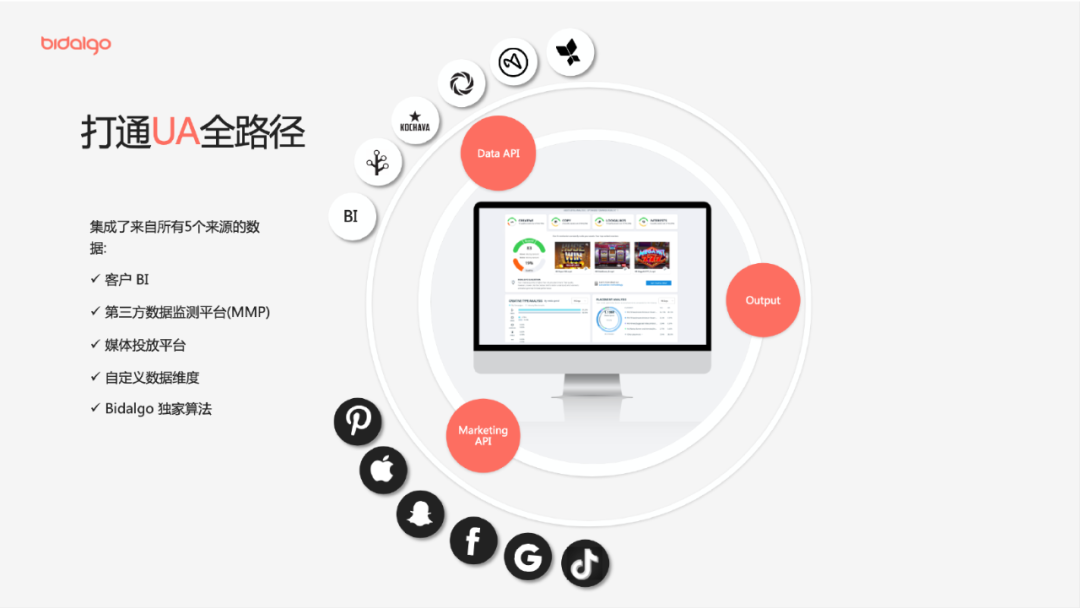 Bidalgo emphasizes the source of the data
We have two major trends in the future,One is an opportunity for ios14, and the other is advertising automation.The system is becoming more and more important, and it needs to be able to maximize the use of all the data it can track, and to find the data that he can help him with, which means that it has to have a system that can aggregate the data and be able to see what is really useful to them, and it can grow very quickly, which is very important.
Agent: Flying Book Interactive Mahin
I mention a few tracks that we value more. The first is the social sector, which has actually gone through a mature period, because Blue's listing this time, the whole industry is starting to heat up again, because 5G infrastructure, and then let a lot of places in all aspects of internet speed will be faster. In this way, some, such as visual socialization in audio and video, will emerge as a new traffic gathering place. The second isThe field of image editing tools, which used to be a big part of meitu-type photo editing, has flourished in recent years as traffic converges on short videos. Many companies are trying to transition from tools to communities.And if the heat is relatively high, I think it should be in these years the emerging vertical field is the financial sector, this industry in the mainly Chinese manufacturers in Southeast Asia more development, into Southeast Asia's market, including Indonesia, Vietnam, the Philippines, all of a sudden the development will be very fast. It also brings traffic by the way.Finally, there is the education app, which is aimed directly at overseas Chinese and the local market because there is such demand during the outbreak.It remains to be seen how they will develop in the future.
In addition to the track, here we may look at it from a different perspective, for exampleIn some relatively mature industries, some of its basic patterns have been held back by head customers, and the rules are clear, and the opportunities look particularly small, but perhaps because of some hardware infrastructure and the rapid growth of technology products, there will be some gaps emergingSo some of the gaps in this relatively mature industry (e.g. VR, car, multi-screen).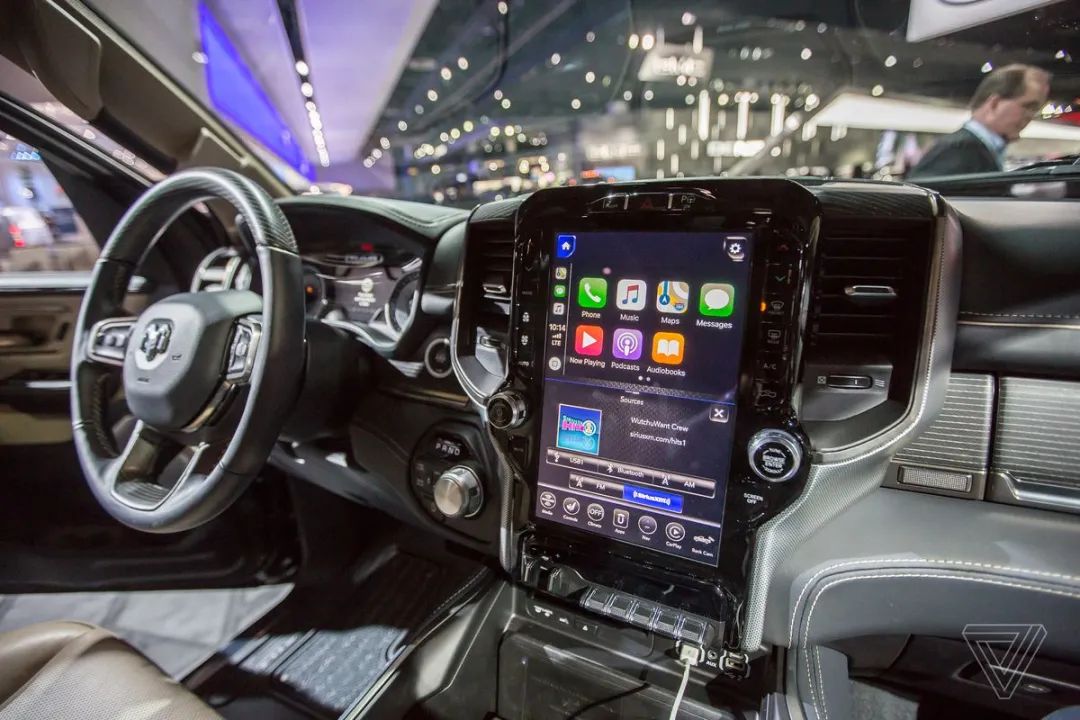 Agent: The first person to palm guanyin
We can see that the Indian market can now have money to put into the industry, in addition to the brand category of those fast sales, is the two big head:One is the game, especially the real gold game. The second category is online education.
In the delivery of the problem, the current whole form of advertising innovation is not enough, whether through big data to calculate, or other people to calculate, there will be a problem, that is, our entire advertising expression, and not based on the industry to have some customized solutions, we may be on the data to solve. But in this piece of interaction with the user, in fact, did not see a good solution, everyone's all the solutions are consistent. Just from the data to solve, so I think it may also be a future industry space, in which a very important point.
You also see room for vertical media. For example, for women, for mothers, for pregnant women and so on, in fact, such a small number of media needs are very important. We see in the Indian market that most of the big media basically have a female user share of 10 to 20%. So but in fact its own advertisers we say like fast-selling class, most of its user audience is female, so become an imbalance between supply and demand,
This article is from "Questions and Answers at Sea"
All content represents the guest's personal opinion only and does not relate to the corporate position
---

Iplayable - Go to sea immediately
Instant Sea is Iplayable's self-media brand, focused on providing high-quality content, Iplayable (Trial Interactive) was established at the end of 2017, is a global market-oriented advertising service platform, committed to helping Chinese companies to provide marketing, the core team from Cheetah Mobile, Baidu, Alibaba and other companies, has a wealth of industry experience, the company and Google, Facebook, Facebook, Tiktok and other international mainstream media have established a good cooperative relationship, successfully serving hundreds of advertisers including Tencent, Xiaomi, San7 Mutual Entertainment, Hero Entertainment, Alibaba, Lazada, Shopee, etc., and has been awarded far-sighted capital, the Real Fund tens of millions of angel investment and the Northern Lights tens of millions of A round of investment, in March 2020 was selected as Facebook China's first accelerated camp.
---