Native marketing value blowout, FaceBook, Weibo, WeChat streaming ads comparison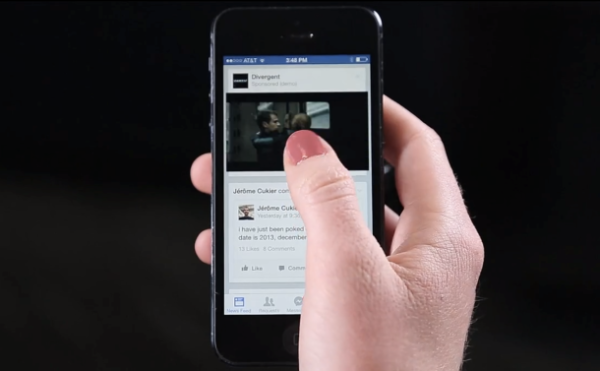 The flow of information about the circle of friendsAdvertising.The uproar gradually returned to calm a week later, but the energy that erupted from native advertising is rapidly upending traditional marketing values and budget allocation models. According to BIA/Kelsey, a U.S. research organization, U.S. social media spending will reach $18.4 billion in 2019, up 240.7 percent from $5.4 billion in 2014. In real-world data, more than half of Facebook's $7.9 billion in ad revenue in the first nine months of 2014 came from native ads, or streaming ads.
  So, what exactly is an info streaming ad? Streaming ads are plugged into your social media and are almost the same style as other content you can see, and you can even like and comment, as well as see comments from your friends. At the same time, streaming ads also through interests and other multi-dimensional targeting, as far as possible to reduce the harassment of ads, that isWechat.The ideal paradigm mentioned: Advertising is part of life.
  At home, although WeChat streaming advertising is just beginning, howeverWeibo.、QQSpace, Renren and other social platforms of information flow advertising has been very mature, resulting in a lot of popular classic cases, but also become a digital marketing value explosion of one of the few areas. Weibo, for example, posted $22.8 million in advertising revenue last year, up 438 percent from a year earlier. And claimed to be hidden 10 billion ads gold mine circle of friends advertising to join, is bound to usher in a new round of native advertising blowout.
  Native: The big three are called Bo Zhong
  "Sneaking into the night with the wind, fine and silent" is the highest state pursued by marketers under the social storm, how to integrate brand information and media information into a symbication test wisdom. Socialite FaceBook was keenly aware of the opportunities and threats, pioneering the flow of information ads and finally opening the profit valve after being challenged for profit. In form and content integration, the three platforms of information flow ads do not seem to be much different: advertising content and friend content is more consistent, less sense of discorecy.
  Creative: FB Weibo is rich in information form, WeChat is mainly H5
  On the basis of the performance of the picture, FB also launched a 15-second video streaming ad at the end of last year, in the automatic silent playback for users, which greatly enhances the performance of advertising and content carrying capacity, creative space is also relatively large. Among the three platforms, micro-blogging information flow advertising is the most creative: card information flow advertising content embedded in video, activities, merchandise and other elements, and in the form of display to achieve significant optimization, rich media display form than ordinary micro-blogging content more visual impact and appeal. At the same time, unique and open social marketing features, through the social relationship chain virus marketing to further expand the effectiveness of advertising. And as the up-and-coming show of the "younger generation", WeChat information flow advertising form is still relatively traditional single, mainly in the form of pictures and text for information release, but the performance of H5 is cool, is its biggest bright spot. Interestingly, the H5 was abandoned by FaceBook and is now back to life in WeChat's circle of friends.
  Customer structure: The three giants have different focus points
  Despite being social streaming ads, the big three have very different backgrounds for a variety of reasons: in FB's customer structure, APP advertisers who get their investments make up the majority of the market, and they need to build up their first users through promotion, while they need FB endorsements to tell more interesting capital stories. And just started the circle of friends advertising, is to Tuhao-type large-scale brand customers, it is said that the starting price is 10 million, obviously, there is no 35 million, basically can not enter the WeChat sales department door. From the current reality, the first group of friends advertisers did achieve a good public relations effect, but in the long run, this topic and labeling will be greatly reduced. From the micro-blogging information flow ads are divided into "brand express" and "fan pass" two products, the former for brand customers, 100,000 start, 30 yuan / CPM, cost-effective to or quite good, the latter for the effect of customers, the entry threshold will be lower, the mode of delivery is more flexible.
---