Reflections on an advertising strategy dog
There has been a period of time in the industry, although did not take any cattle forced awards, but diligent also did a lot of street advertising. write in these silently staying up late code wordspptIn the days, I will also encounter some interesting problems and tangles, after the event always want to come out again to reflect. The more segments of the rapid consumption era, the more people need to slow down to reflect on the past, sum up the point of view. So, this public number is not a marketing account, but a tree hole for advertising dogs.
Don't tell any big truth, first tell a few stories of my own experience for everyone to spit with joy:
Story one
An international big-name catering group asked us to do a half-price promotion promotion, in the internal discussion, the creative department gave is a very grounded, very coutic word. At that time as a strategy, immersed in several years of international high strategic thinking I, can not help but be surprised, and then with the boss with the creative discussion, shouting creative people are indispensable, the word can not reflect an international brand should be styled, and so on consumers "two", consumers will feel that the brand is scolding them, will cause God's disgust.
Results Creative adhere to their own opinions, proposals to customers, and successfully passed. And we as a strategy, in a sigh silently bless this manuscript do not go out of the street to be scolded…
Yet reality often gives you a loud slap. After the idea came out of the street, by consumers a good review, have said that they were moved by the advertisement. Even when I went back to my hometown to do business, the police comrades at the police station on the doorstep were discussing the advertisement. For the first time in my life, I heard ordinary people around me talking about the advertisements they were involved in, but the heart was mixed.
Story TWO
A few years ago, a big international brand decided to discuss whether to sponsor a sporting event in China, and we needed to provide some advice as a partner. Sports marketing wasn't as hot as it is now, and sponsoring sporting events was a bold idea.ROIIn the end how no one dares to pack tickets, and the product selling point and sports do not touch at all. From a logical point of view of brand communication, sponsoring sporting events can only help brands raise awareness, not necessarily help increase consumer preferences and promote actual purchases. So in the internal discussion, I and the Albanians have repeatedly stressed that this matter is more nonsense.
Of course, in the end due to the customer's insistence, the event sponsorship or agreed, and then the wind and fire for several years to engage in the event-related advertising campaign, the product not only cognitively went up, sales are also rising, the competition has begun to follow the same promotion strategy, which I did not expect the perfect result.
Story three
Some time ago, a local women's makeup brand launched a main theme of women's inner glow positive energy advertising, trying to promote its new brand positioning. After I've enjoyed it with patience, I've been inside countless timesOS: What does this ad have to do with the brand besides the beauty it's made? Where is the brand differentiation? Insight seems to have known ah, a lot of brands have used ah... When I wanted to share my spit on social media, I learned the lessons of the previous few times, calmed down, shared the ad with my friends around me, and thought about listening to their feedback.
Results? The results are very interesting, basically do marketing and advertising friends have sent out the same spitting grooves as I do, this advertisement is not very like. And around the ordinary people, high school girls, relatives and friends feel the same feeling, this advertisement said they went to the heart. Especially my wife, after reading, the inner light has been emitted from the eyes, has always said she was too moved, this advertisement is about her own. At that time my heart is broken, thinking you later go out do not say your husband is in the big advertising company to do strategy! Of course, this is not a dare to say...
After these stories, I have been asking myself, as an advertising strategy, one of the most important work is to thoroughly understand, analyze the consumer's life form and heart insight, but I really understand the consumer? Do I really know ordinary people in change?
Too often, I try to stand at a very high level, on behalf of the brand to lead consumers, hope to make the brand into what consumers yearn for, but forget whether this height will be too far away from consumers, and let them stand in the way;
Too often, I am always obsessed with through a variety of research, data, to interpret the psychological state of consumers, through logic to deduce consumer behavior, but forget that consumers are living people, seven love and six desires can not be explored with reason. When you force him to ask him why in the research, he may follow your guidance and logic to explore his inner thoughts, but when he returns to life, every purchase decision may be a subconscious action;
Too many times, when planning communication, I always work too the logical framework, but forget that consumers are not so disciplined when dealing with information or consumption, and his daily life is not in order1234。
Now think about it, a lot of times, logical inference and rigorous framework, just let advertisers and marketers feel safe placebo.
I just want "I" and that doesn't mean most advertisers.

If you want to continue listening to the broken thoughts of an advertising dog, pay attention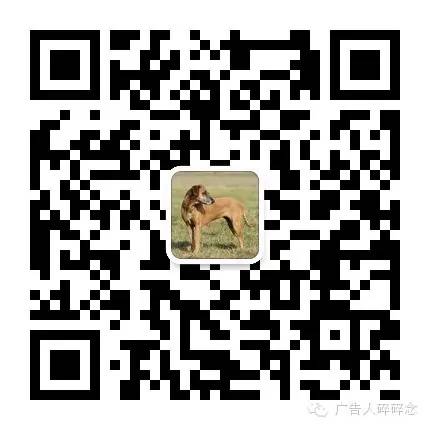 ---