In my ninth year at Tencent, I resigned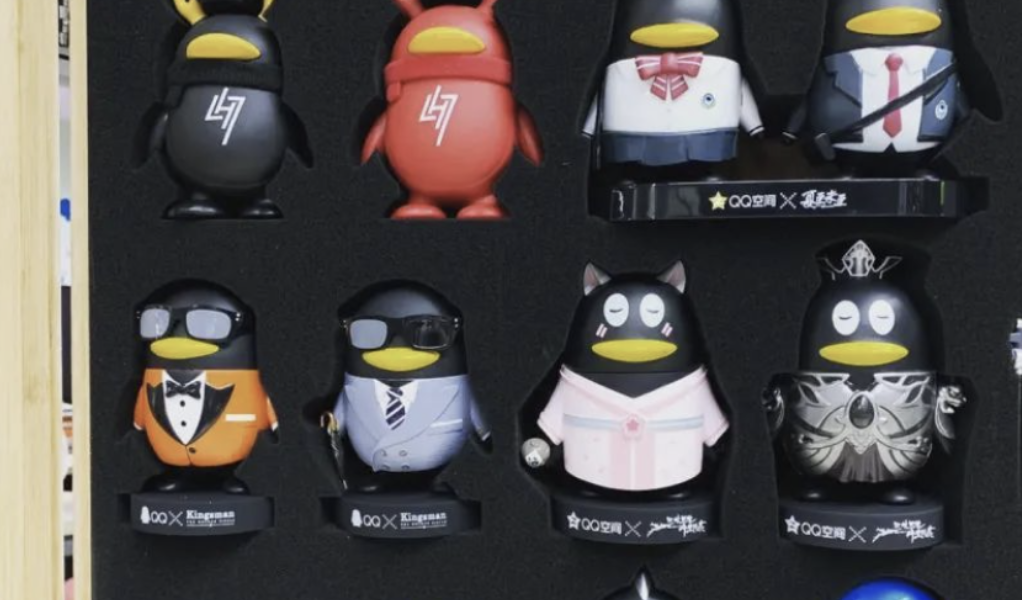 By the time you see this, I should have left.

I think you can calm down and listen to my story, and I believe you will get something.
Next week, the ninth anniversary of my joining Tencent, I chose to resign from the company on the same day to meet new career challenges.

Many friends felt that the news was too sudden and without warning, and some felt not surprised that I would have this day.
It feels sudden, probably because I've been working at Tencent for 9 years, and it's going well, and I should continue to do it according to inertial reasoning. And it's no surprise, perhaps, that it matches my long-held values, as was made clear in last year's 8th Anniversary Summary:
...... If you're fully qualified for a job that hasn't been scheduled to be more challenging, either find something to do on your own or change jobs.
After nine years of work, most of my network is at Tencent, so I want to write a text to my friends explaining why I made this decision. Of course, there is no substitute for a meal, and I'd love my old friends to activate my profile picture at any time.
Needless to say, everyone knows Tencent is good, and it's getting better and better. Remember in 2010 graduated to Tencent offer, when Tencent's visibility is limited to "young people", parents to relatives and colleagues said, need to add "is the company that developed QQ."
Later, in the era of WeChat and the age of the king, Tencent's good can be said to be well known, without explanation. Now, Tencent's good can be said to be "cut iron, no doubt", and even you said that Tencent did not do a good job, there are people jumped out against, Tencent did not do a good job of how to do the first and second asian market value?
Indeed, Tencent is libertarian, and different teams are like start-ups, with bottom-up innovation and horse-racing, hatching WeChat and King, which is unlikely to happen in other top-down companies.
So Tencent has a bit of an "Athens Academy" atmosphere, so that everyone won't have too many fights, just do their own research and work. Company to create an environment, not only do not charge tuition fees, but to give a very competitive salary, only require you to seriously do a good job of each question.
Learning to grow but can earn money, simply do not have such a good thing, let me think of Buffett's teacher Professor Graham, he will be in the classroom assignment, select some companies for everyone to analyze, there are students to listen to the class by the way to buy stocks, tuition fees are earned back.
Tencent's atmosphere is suitable for self-driven people
What I can visually feel is that employees are also very free to grow up, the company will be assigned to each new hire "mentor", so that "students" in work and life difficulties can be helped. My former mentor didn't really care about me, I didn't look for him, basically didn't take the initiative to let me do anything, but he was very professional, I learned a lot from him through observation.
Mentors do not have to be hard stuffed to give new people some ideas, as long as do their own thing, have their own values, new people can observe and think for themselves. In general, students who are good at observing and imitating can grow quickly.
Several of my leaders are very good. Leader will encourage me to choose a topic to study, encounter difficulties to help me comb the ideas, slowly learn to make some decisions, and then give more responsibility, to bring people and bring the team.
Later, my immediate manager (the head of ISUX) was better for me, observing that I was experiencing bottlenecks in my professional development and was very positive about the experience of the project itself, and asked me if I wanted to change the subject of research - product experience design, which opened a new door for me.
There are business unit managers, development directors and even VPs who trust me to do some project planning, planning requirements from the source of the project and user experience, rather than receiving a request and doing it. I've learned a lot about product closures in my projects, and I've learned a lot about professional segmentation from ISUX.
Above, Ross, the boss of social lines, gives me a farewell gift
I realized that a really good leader is trusting a subordinate and letting him or her do something that might fail, which is more effective than training and education because it gives people self-drive and a sense of accomplishment.

 (Of course, you should also be trustworthy, don't always throw the pot and say that the reason I didn't achieve is leadership distrust))
I was lucky enough to meet such a good boss and try to pass on these values to my team. By recruiting, empowering, and coaching to communicate my approach and philosophy, I can confidently say that I have developed a highly combative product design team.
I really recommend my friends to join Tencent,

Join ISUX

 (I'm in the department).
Above, all the directors of ISUX and the leaders gave me a farewell signing ceremony
Then why do you have to leave? In fact, every July on my entry day, I think, if I leave my post this year, what kind of answers will I hand in?
I want to be able to leave my job at my best, so every time I find that there's a lot to learn and that I have room to optimize my ideas and behaviors, I'm motivated to keep doing it.
If I don't leave this year and hand in my papers next year, what growth changes can I make? I'm getting more and more afraid to think.
Review some of the things I did at Tencent:
Phase 1: Focus on improving efficiency, technology growth, and learning the concept of user experience. Phase 2: Passive delivery to active discovery and push to the ground, attention to individual professional obsessions to business and product goals. Phase 3: Independently responsible for product design, using their cross-border expertise, enhance influence, play a positive leadership role in the product (design side, product side, development side).
2010: Join Tencent as a "page refactor" and enter B2

2011: ISUX was established to join ISUX

2012: Translation of the first book, Responsive Web Design Workflow

2013: Translation of the second book, Smashing Book

2014: Promoted to UI Development Group Leader

2015: Writing and publishing "The Self-Cultivation of a Full Stack Of Engineers"

2016: Lecture and write a column as Tencent's cloud preacher

2017: Become the head of user experience design for Tencent Micro Cloud and become a professional design for product experience

2019: Hand in the answer and graduate from Tencent!
I use the word "graduation" because Tencent is not much like a business to graduates, but more like a continuation of the university.
As a "superior student", I can always not hand in the papers.
Tencent Pro Line and KPI set some highly abstract, somewhat out-of-touch goals (with all due respect, for example, breaking down too finely on certain product goals so that your eyes are always focused on the square), but I increasingly want to be a person with a closed loop, a person who sees the big picture, a person with strong vitality.
I don't feel arrogant that I can't learn anything anymore, I still have a lot to learn in some segmented areas of expertise, but I want to make a breakthrough on the subject of trying to do full process value design.
Learn the most from people outside the industry
In retrospect, almost all of my important ideas were learned by communicating with people across borders.
I've known real estate agents who have just come to Shenzhen to fight by buying a house for 13 years, and I've found that he has his own philosophy and strategy for "doing business". For example, don't think of a deal as a "deal": pay an effort and then get an intermediary fee.
It's about using every deal as an "investment."

 , through good service entry point (only recommend the most cost-effective housing, and then strive to kill the price in the end line), as well as long-term customer care, access to "word-of-mouth account" growth, and then in the future to harvest more repeat customers. Even with low-frequency behaviors such as buying a home, he cares about long-term customer care, because maintaining these customers may lead to new business opportunities in the future.
I've learned a lot from him, and naturally I recommend friends to make deals with him, which is a win-win situation. He now owns several real estate companies.
In the early years I out of interest, outside the work time to develop an e-commerce guide CMS, based entirely on the use of programmer thinking design, so that zero-tech people can also build their own class guide platform, their own drain and then charge a proportional draw. For example, you use my system to build their own lipstick shop website, users click to jump to Tmall to buy, you can draw.
I'm not developing systems for profit, they're all open source. I just think of it as an open system, writing about module separation and encapsulation, and writing comments so that other developers can modify and optimize it. I've also designed the initialization and installation system to make it easy for shopkeepers who don't know the technology to install it themselves. It's basically what programmers should do, and then the project hit the global weekly list of new projects on GitHub.
The next interesting thing happened, and the system got media coverage of start-ups, so two venture capital firms contacted me, both of which were big international companies. One of them asked me to talk in person, I look at the avatar, is a beautiful young girl, I think venture capital that is to give me money, went.
As a result, she talked about a bunch of concepts and words that I didn't understand, asked what the business model was, and asked 

If you get the 5 million angel wheel, what will you do with it?

 Build a development team or sell? I didn't think about anything.
In the end, of course nothing happened,

But I think it's so funny, she's so young that she can talk to experts in every industry about what your business model is and how I'm going to use it if I give you $5 million, $50 million, $500 million.
So I started reading books about it. I also read a lot of messy, reasoning fiction and science fiction series, team management and business management, macroeconomic and industry analysis, history and biography, group psychoanalysting and self-thinking training... The farther away I am from my industry, the more I learn.
Until now, I've been receiving emails asking if I can pay to help optimize the feature, and I've said I'm not doing this project anymore. I find that 2B businesses are actually eager to pay as long as you can generate incremental value.
Talk about information rooms and cross-border communication
Within Tencent, there are many experts who study very fine areas of expertise, such as design and development. However, when working together to make a product, sometimes not very smooth, I also feel that the final delivery to the user's product is not in line with the needs, or out of touch with the real scene, or too self-interested, flawed.

Each center reports, it seems to be very good very, but add up the product is not good no one to use, this is why?
Later, in the Harvard Business Review, I saw an article about the department wall (also known as the "information barrier"), which turned out to be a bad by-product of each organization's own good looks. Because important information is trapped in barriers, it is likely that the value of the entire company is lower than the sum of the values of the various departments. But there are gaps in these sectoral barriers, and for those who want to be intermediaries, there is an opportunity to bridge those gaps.
Who can master both sides of the language, understand the needs and resources of both sides, and at the right time to guide the right resources to the other side, who can bring benefits to the company and individuals, is the "bridge."

They don't have to have an official mandate, and through leadership, others see them as leaders.
Breaking through the information room and getting information from all sides is my more and more skilled skills. I sometimes give GM or development director some advice, or development wants to do something, and I honestly say it doesn't fit the user's mental model and scenario, and A lot of times I can convince the other person. More than once, I've heard colleagues around me and people in the team next door say, as if you have a lot of influence in the project and a good reputation, and I think that's something I'm proud of.
I talk to some directors, and we can actually see clearly that I used to say "grinding", "grooming" and "exploring", and the main words were what I did.

The two words that began to appear in the mouth in the last two years are "since hi" and "business".

。 You should have thought about it before, but the huge traffic dividend and rapid growth don't make people think like that.
Previously said "business model" we are disgusted, feel that the experience to decline, in fact, the business model definition is narrow, as if only traffic cash, free -pay, membership these methods.

Doing business is a strategic design, not a dazzling tactic.
At one time last year, the development director half-jokingly said that I actually positioned you as the head of the product team and the design team. Even casually, I am grateful, but I still prefer to do user experience design, on the one hand, with the product KPI to maintain a certain distance, as an observer may be more sober, on the other hand, it is really interesting to study the user experience ah.
I slowly find the perfect fit between ideals, interests and expertise across borders, and I am determined to do a good job of "broad" user value design.
Who creates value and who takes profits
We usually talk about the user experience, the word is so big.

What is a user experience? In my opinion, it is a simple "user value" four words. This is not a mere "interface" or "interaction" or a single "feeling", but an overall value. Incremental value must be created. If the user experience designer doesn't see the big picture, they don't know where User Value is weakest.
Segmentation is very valuable, but also need to accumulate over many years, is your personal ability moon. But to generate value to the user, it is necessary to have a middleman put professional resources where the user needs them.
Say a simple example of developing mini-games in WeChat, if given to professionals how to do? Planning to do story and numerical design, designers draw a large number of icons and animation, programmers looking for game engine to make up the entire game, the team polished the entire game guide, experience, to the friends around to play all say good, very professional bar.
But once online, the data doesn't come, the inputs are floating, because your game is hard to distribute to millions of players. So what do we do? Find a game publisher and share the advertising revenue with him. In the small game industry, game distribution is worth more than game quality, so publishers take more money than development teams.
The same is true of big games. Because user traffic is more concentrated on social media, head information flow (whether it's text or short video), the app store of big mobile phone manufacturers, small distribution channels have closed down a lot, and now the game distribution industry is already highly aggregated, single-user prices are also high.
Who creates value and who takes profits.

 In the past, when national, industry, and corporate dividends were superimposed too much, total traffic was always increasing, and your major was billed everywhere, but now that your location is not in a valuable area, consider the risks.
If you don't generate user value, but the company is still giving you a lot of money, someone must be buying it. Early Tencent strategy is to let everyone do a lot of autistic innovation, bet on certain products can run out, will be so bet, if the trend is to management to be efficient, not necessarily. Even if it continues, I don't want to be the "subsidized" one.
Ignorance and weakness are not obstacles to survival, arrogance is
Has the high-level Internet ever asked the opinions of a traditional industry that wants to save backward and local industries?
Remember 15 years or so, the Internet industry is soaring, traffic dividends reached its peak, when friends circled are 

"I'll destroy you, it's nothing to do with you."

 such a theme. This phrase comes from "Three Bodies" and expresses the attitude of aliens to treat humans as ants when they crush humans across dimensions.
This sentence is really arrogant but full of wisdom, we find interesting to find that the elimination of Master Kang is the United States group takeaway, the elimination of chewing gum is WeChat (before the purchase of boring will pick up chewing gum). The fate is that people don't want to destroy you at all, just want to do their own business, you can't live.
This sentence reveals the brutal truth about how the world works, but internet users have completely misread it.
High-end atmospheric Internet people see themselves as "three-body people", offline business people as "earth people", arrogance leads to a very shallow level of thinking, and then make the wrong decision. Many times, Internet users fail to take away offline profits.
Sohu network want to transfer from the housing portal to offline transactions, by the chain home broke the housing interface after the direct failure. Think it is their own weakness and ignorance caused, in fact, the root cause is that others look at you, think you are too crazy. That's why I'm going to hit you, I don't have any capital, and I'm showing off everywhere. You want to play chess with him, think of a lot of strategies should be able to win it, people directly lift the board, you hit to death.
Therefore, in the past two years, Internet people keep a low profile, no longer talk about "Internet Plus", the main language is the Internet, emphasizing the penetration and change of the Internet into traditional industries. Now it has become "industrial Internet", putting "industry" before "Internet". Sincerely declare that I am here to serve you.
It's good to have an attitude first, but surely it's good? How can we get an insight into the lifeblood of a dying industry as we sit in a deep grid on the north side and drink Starbucks coffee? In fact, we can't even see the raids that took place on our own battlefields, we can't see how much we're fighting, we can't see the shakers. China is too big, the crowd is too complex, we can't win in all the battlefields in the same way.
So, I prefer a sentence from The Three Bodies:

Ignorance and weakness are not obstacles to survival, arrogance is.
Many people use tags to define something that is happening in order to make it easier for them to understand, or to have a chat with a colleague or friend.
Knowing that many people define nails as poor experience, we believe that "there is a nail must reach" is no human nature, "work long ranking" is the wrong value, we feel that we see the full picture of nails, in fact, we see only the user surfaced things, the real iceberg below the industry capacity and infrastructure are not observed.
"This is an employee's perspective and does not see the boss's approval of the product;

Well, I know what this product is, don't tell me more, I can win it.
I bet I'll just say the industry that still exists, and you'll soon have labels pop up. "Real estate agent" - commission. "Pharmaceutical representative" - who sells medicine. "Insurance" - selling things I don't need.
Labels prevent people from thinking on the second and third levels, and the world you see is abstract and one-sided. Yes, these industries must have something to optimize for, but they exist for the reasons you need to see.
Consider reason and values in a comprehensive approach
Considering all this, I decided to leave the company. After nine years at Tencent, it has gained enough to buy everything it wants without worrying too much about revenue.
People make decisions with a lot of subconscious overlays, but subconscious is by no means irrational.
Just before the front-end team to bring the design team, the business owner told me privately, you want to do a good job of design, you need to add some emotional thinking. This is very valuable advice.
Because the vast majority of the user base is distracted (some people say that users only have a seven-year-old IQ), so do product design with emotional thinking. The use of prejudice is the work of designers, such as "beauty" is a kind of prejudice, and "brand" is also prejudice, "see free point" is prejudice, "see discount buy" is also prejudice.

These biases can add value to products and users who take advantage of them well.
After exercise, hard thinking, I found that I can really "study subconscious behavior" this matter the better. Whenever I want to subconsciously do something, or resist certain behavior, I use rational thinking to reflect on why this is the case.
After constant exercise, I have become accustomed to digging up the reasons for subconscious decision-making. Design the user experience to make decisions through the subconscious at any time, and then cut back to focus and reason, thinking deeply about why you just made such a decision.
I had the subconscious of "must leave the company's safe haven", so I dug carefully into the underlying reasons.
I wouldn't say that everything is calculated accurately, but I generally estimate probabilities and benefits in order to calculate expectations in a comprehensive form. When I was doing the analysis of net disk products, I studied the industry (what is the total gmV?). Is the demand met? Is the market growing? has studied existing competitors (what are their positionings?). Who solved the problem separately? How high is the ceiling? How are they doing? How thick is the moth? ) studied the team (how many years have you been in the industry?) Are there any thoughts and abilities to quickly validate assumptions and turn directions? )
I also study listed companies in the same industry, from the company news and the corresponding stock price fluctuations of the correspondence, anti-push investors look at the company's key indicators? Spitting slot a sentence, Internet companies often set the Polaris indicator to DAU, think that there is traffic can be cashed out, in fact, too blind, professional investors will not see so, traffic is also separated from consumption near and far. SaaS's business doesn't have to look at DAU, it depends on demand satisfaction, look at the location in the value chain, look at the purchase rate of license.
I calculated at the time that, unfortunately, net disk products are now very low ceiling in China, and our brand positioning with competitors can not make enough differentiation, so can only be caught in the mud of price competition and product innovation trap (many innovations are not user demand). Even after painstaking mining of commercial value, profits are still pitifully low. This is purely a personal point of view and does not constitute any suggestion that you can think for yourself.
So I wanted to find a market with a high ceiling high enough to find user value that had not been tapped, to develop a clear enough positioning and strategy, to join or build a team that could also produce one or more MPV (Market Product Fit, Market-Product Match) products, and to perform fast enough and available to increase the value of that market.
In the process, I do most of the important things on the user value path through my cross-disciplinary capabilities (user experience knowledge, a wider technical knowledge base, and an understanding of the market and needs). In the process, I am easy to realize their own value.
When I moved from a UI engineer to a product experience design, I lost all my previous four- or five-star medals (sorry).

I'm not disrespecting honor, I'm looking forward to it all the time, and the next job is so meaningful that my previous achievements are not worth mentioning.
I don't want to be afraid to miss the key intersection of life. Moving forward in an adult world is basically a decision of your own, and no one will remind you that you have to turn left or right at this intersection, but you have to make a decision, and your decisions add up to your life.
Thanks to my wife and family, I fully support and encourage my decision, so that I can choose a career like an idealist;
Thanks to the bosses who understand and support me, let me come on the last day more and more reluctant or even want to give up;
Thanks to the excellent team that has been growing, so that I can safely deliver the project;
Thanks to my sincere friends who questioned my choices, so that I can reflect from your perspective and logic;
Thank you to all my colleagues and friends, lucky to meet you, I learned a lot from everyone, also had the best time, we have a chance to see each other.
https://yuguo.us/weblog/leaving-tencent/
Order a "watch" to leave work early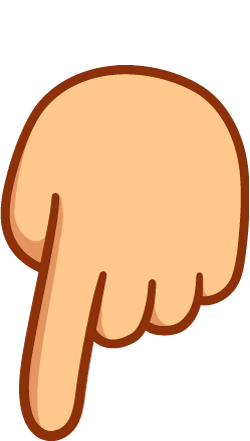 ---