The global market is vast, Topology and Facebook smart marketing to expand the advantages of the sea, to catch customers

23,000: 23,000 followers on the Facebook page

980,000: Ad exposure reached 980,000 plus

Nearly a million dollars: Nearly a million dollars were sold

100: The number of monthly inquiries is up to 100 plus

Shanghai TopologyWay Industrial Co., Ltd. (hereinafter referred to as "Topology Wei") was established in 2008, is committed to ophthalmologists and optometologists and other professionals engaged in the ophthalmology medical industry to provide high-quality optomet products and technology, as well as high-quality services;
At the beginning of its inception, Topology wei will focus on overseas markets in the long run, mainly through the exhibition and B2B platform to get customers. With further learning and use of overseas social media in 2018, Topology is expanding its global reach and targeting potential customers with precision. At present, Topological Wei's products have been exported to Europe, Australia, South America, the Middle East, Southeast Asia and other countries and regions in the world, and access to overseas customers alike.
Looking out over the Blue Sea, topological prestige is on the rise
Ophthalmologists and optometologists are located all over the world. As early as the beginning of 2008, Topology has looked at the international market, determined to the global ophthalmologists and optometologists and other professionals. In the continuous innovation and efforts, the current topology has accumulated a certain degree of reputation in the international market.
In the early years, Topology mainly relied on the traditional domestic and foreign exhibitions to go out to sea, get customers, and gradually have a certain market share. With the rapid development of the Internet era, more and more buyers tend to understand merchants and obtain commodity information in the network channels. Topological Wei also gradually realized: relying only on offline channels to obtain customers can no longer meet their own development trends, only to keep up with the pace of the times, turn to digital marketing, can get more traffic. So in 2018, Topology officially joined hands with Shanghai Star Valley to use Nebula's intelligent social platform to empower overseas social marketing to further explore the Blue Sea.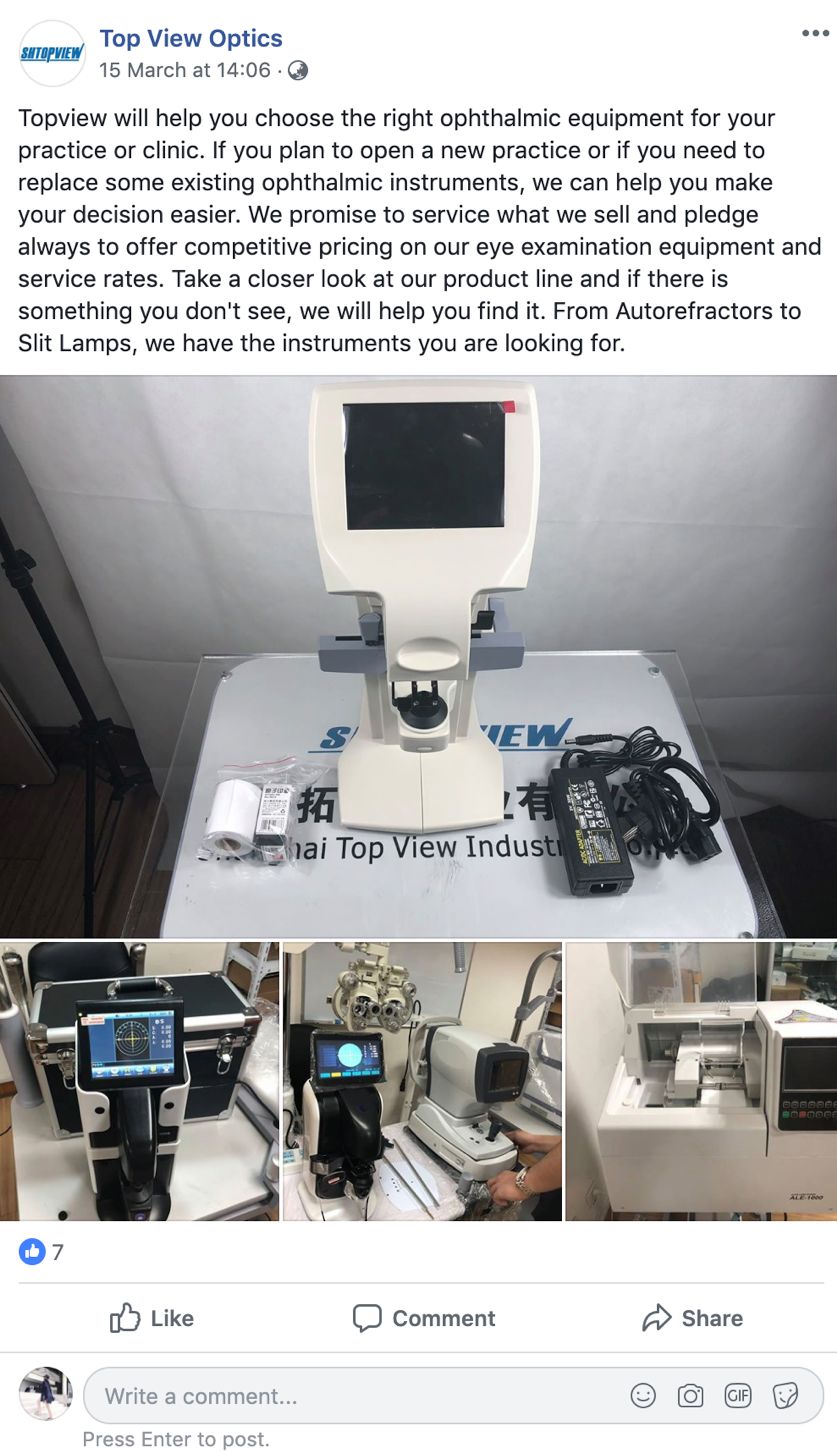 Nebula Cloud empowers overseas social media to help foreign trade fine operation
In fact, after realizing the importance of digital marketing, Topology has tried to use the B2B platform. However, in the B2B platform launch is like a sea cast network, topology passively waiting for the arrival of inquiries, also seems to see no target market where. In early 2019, Topology facilitated a $100,000 order. Interestingly, the buyer of the order was a customer of the B2B platform, but was identified by the team as a customer without purchasing requirements. Such reversals are closely related to the automatic optimization and precision delivery of overseas social media ads enabled by Nebula, after all, who says that other people's opinions cannot be changed?

Social media's powerful targeting capabilities directly put the target market and potential users in front of the topology. Based on accurate delivery to the Middle East,Topological Wei landing Nebula platform timely reply to home page comments, private messages, talk directly about a large buyer from Afghanistan.

But like many sea merchants, Topology has also encountered problems with remittance collection.Log on to the mobile cloud platform to turn on direct chat modeThe Topology team seamlessly communicated with the buyer and finally successfully resolved the remittance issue. In fact, buyers and retail customers a year, like, hope to get a timely and efficient communication experience in the shopping journey.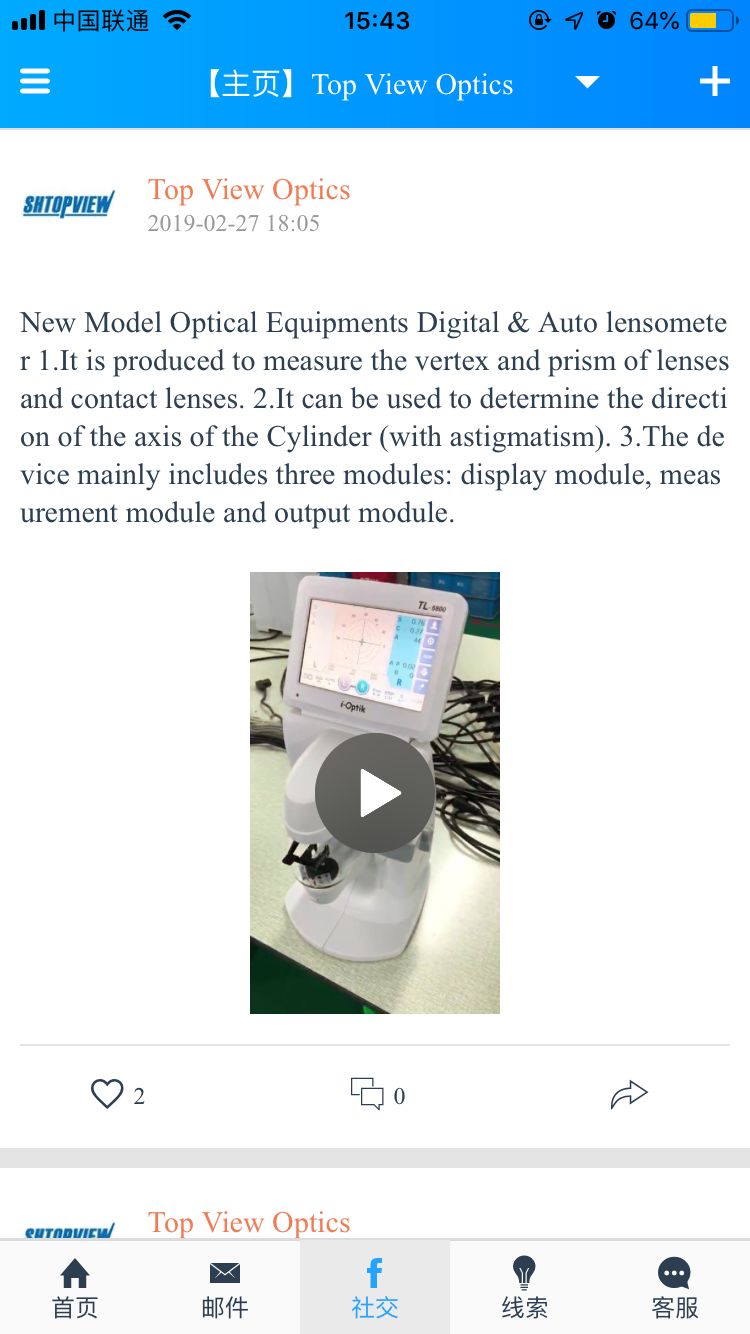 At the same time, due to the nature of the industry, topological old customers buy-back cycle is longer, and new customers mostly need a period of observation and comparison, before launching an inquiry. Based on the above features, Topology needs to use advertising to improve the advertising recall of new and old customers. Facebook Dynamic Ads come with optimizations that target ads to customers who are interested in Topology products.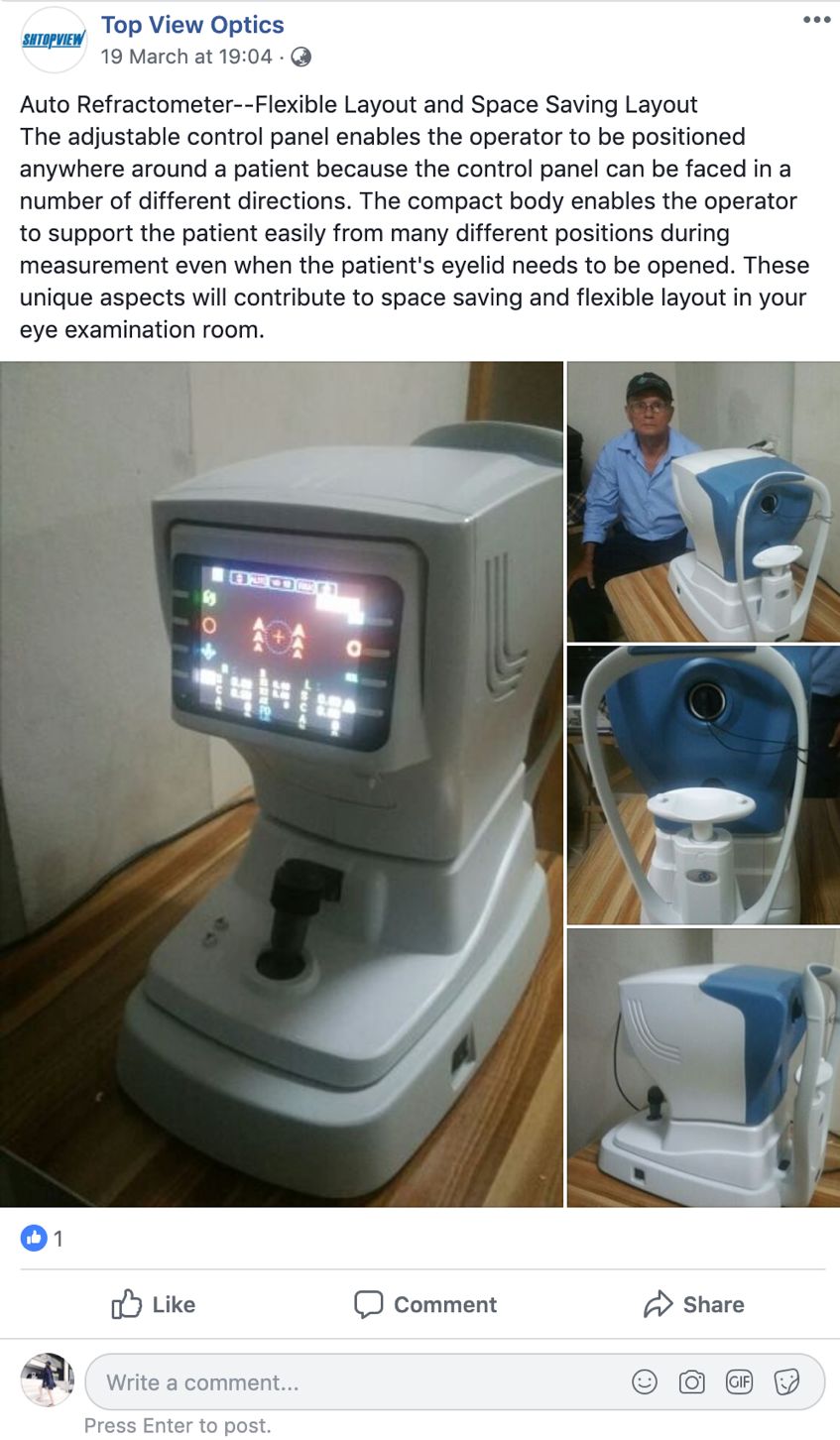 A customer from Egypt, after a period of observation, launched an inquiry into Topology and completed a $90,000 order through topological Facebook image ads and video ads.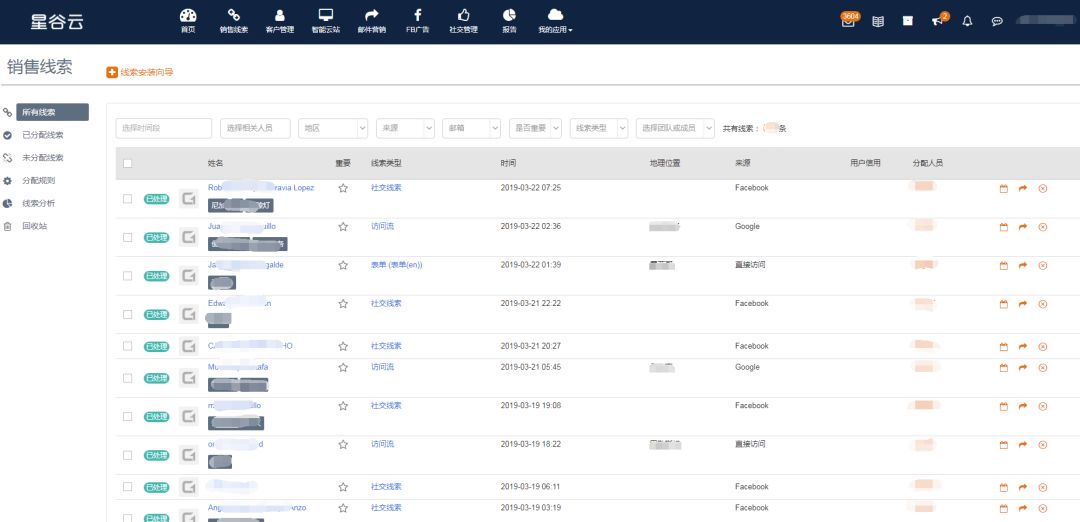 Topological Wei as an earlier offshore enterprises, is not limited to the traditional offline way of passengers, but to keep up with the pace of the times, timely turn to digital sea.Nebula PlatformIt is bonded by data on purchasing behavior from professionals in the ophthalmology industry as well as buyers, a deep blend of "traffic conversion, professional services, marketing tools,"For topological weiSink.all marketing results, the accumulation of business opportunities。At present, Topology has gained more than 23,000 Home fans, 980,000 plus exposure, nearly a million dollars in turnover.
More cases: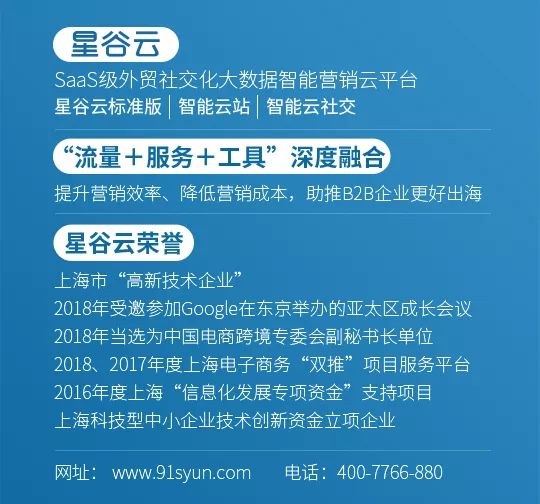 The article has been publishedModify.
---