Morketing week: Facebook starts intersting ads in videos; Youtube cancels ads for 30 seconds Global mobile Internet inventory



1. Apple's original video drama will be broadcast and the flowers will be warmed up
2. Snap's most important advertising executives left before the IPO
3. YouTube tests in-app instant messaging
Facebook's WhatsApp has launched a new feature, "shanzhai" Snapchat
5. Facebook began inserting ads into videos to cash out content producers
6. Youtube cancels ads for 30 seconds and pushes another buffer ad format
NetEase's share price hit a new high, with a market capitalisation of nearly $40 billion
8. Baidu handed over the most difficult annual report card in history: revenue growth into a bottleneck Cost does not reduce net profit
Large companies
1. Apple's original video drama will air a preview of the push flower
Apple has already dabbled in original video, and the two episodes will soon be broadcast exclusively through Apple Music's client. Recently, Apple released its first piece of flowers to warm up its Carpool Karaoke. "Carpool Karaoke" is reported to be a sequel that previously aired on CBS, and last year Apple agreed to buy rights and other rights, making it Apple's first original video production (Apple's original doesn't mean Apple needs to build a team to shoot it itself).
2. SnapThe most important advertising executives leave before the IPO
With less than a month to go until the IPO, a Snap spokesman confirmed that Sriram Krishnan, the executive in charge of advertising technology development, has officially left Snap, according to technology media Recode. Krishnan moved from Facebook to Snap a year ago to help the company develop advertising technology products, including APIs. This API allows marketers to purchase ad bits directly through algorithms, not through salespeopeoes. He reports directly to Imran Khan, Snap's chief strategy officer.
3. Google pushes offline search on Android
According to foreign media reports, Google wants to add offline search to the Android platform's Google app. It is reported that the function is not the entire Internet transmission to your phone, but to write down your offline search items, and then when there is a network to remind you. Offline, this feature is like a note book, where you can save search terms and find them in search management in the Google app's sidebar when you need to see them. Google says the feature is power-efficient and that traffic consumption is minimal because late feedback is on lite search results pages. The feature is officially signed in to the latest version of the Google app.
4. Transforming Social: YouTube tests in-app instant messaging
YouTube is currently testing a new in-app instant messaging feature on iOS and Android that will allow users to share videos, text and links within the YouTube app as if they were using Facebook, TechCrunch reported. However, this feature is only available in Canada for the time being. In an interview with Canadian media outlet Financial Post, Shimrit Ben Yair, Google's product manager, said the company decided to trial the feature in Canada because Canadians prefer to share videos than people in any other country in the world.
5. The national mobile live-streaming platform jointly launched by the People's Daily and Weibo has been launched
The National Mobile Live Platform, jointly launched by the People's Daily and Weibo, has been officially launched. The platform aims to purify the live environment, guide the development of live broadcasting, and use new technologies to spread and expand positive energy. At present, there are more than 100 media organizations, government agencies, well-known self-media, celebrity stars and other first to join the national mobile live platform.
6. FacebookIts WhatsApp launches a new feature, "shanzhai" Snapchat
WhatsApp, Facebook's messaging app, yesterday officially launched its Status feature, which allows users to share adorned images, videos and motion pictures and share content that is "destroyed" 24 hours after it is posted. WhatsApp's new feature is similar to Snapchat's Stories, but the only difference is that WhatsApp's "dynamic" feature uses end-to-end encryption to communicate.
7. Drops quietly launched the English version of the app, like going out to sea?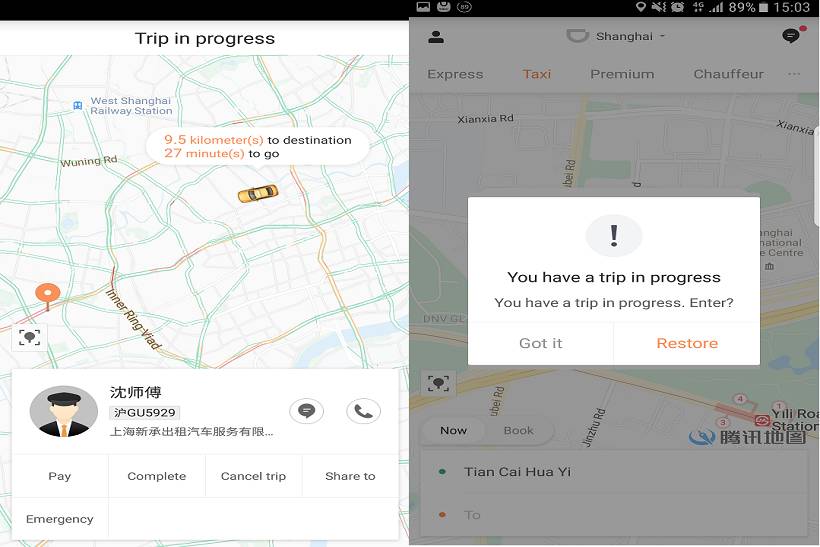 Recently, Drip Travel "low-key" launched an English version of the app, but is still in the trial run, has not yet been officially released in the App Store in English version. At present, the version in addition to the English page display, only support to show some users english translation, but because of the use of machine turn, many place names translation method is easy to cause ambiguity, there are many native English speakers said that many inaccurate place names translation has brought them a lot of trouble. According to media analysis, Drip's move may have two purposes: first, because some Uber users are foreigners after buying Uber China last year, they want to use the native English version of the app;
8. National Development and Reform Commission: Baidu will lead the construction of AI-related national engineering laboratory
Recently, Baidu's official WeChat announced that the National Development and Reform Commission officially approved by Baidu to lead the preparation of deep learning technology and application of the National Engineering Laboratory, will also be a co-construction unit to participate in the big data system software National Engineering Laboratory, and brain intelligence technology and application of the National Engineering Laboratory construction work.
9. Google has cut another business: the suspension of in-service search services on pay-per-view stations
This spring, Google plans to stop selling GSS, a pay-per-station search (GSS) launched in 2008 that provides top-notch search technology for third-party sites. Google disclosed the decision to customers and partners via email Tuesday, but the announcement has not yet been officially announced. Existing customers can continue to use GSS until the end of the original contract.
10. Google uses AI technology to identify malicious comments to help news organizations fight the gun
Alphabet subsidiaries Google and Jigsaw on Thursday unveiled a new technology that could help news organizations and online platforms identify malicious comments. The new technology, called Perspective, evaluates reviews to see how similar they are to comments that human commentators consider "toxic." Perspective has evaluated numerous reviews to learn from them and know which ones are toxic and which are not. Because Perspective uses artificial intelligence (AI) technology, it can continue to learn.

Lenovo has decided not to launch brands such as Motorola and Vibe
Lenovo has decided not to launch brands such as Motorola and Vibe, and all phones will be sold under the Lenovo moto brand, Russia's Yonhap newspaper reported, citing Alexei Klochkov, executive director of Lenovo's Eastern Europe mobile division.
12. Competition between the three major carriers for long-distance roaming charges at the end of the year or the complete elimination of long-distance roaming charges is in the spotlight

Recently learned from the three major operators, one of the priorities of this year's operators is to continue to increase speed reduction fees, outside concerns about long-distance roaming charges, the end of this year is expected to be completely eliminated. Recently, the Ministry of Industry and Information Technology spokesman, chief engineer Zhang Feng pointed out that the information and communications industry "13th Five-Year Plan" development plan for the next five years to make the deployment of the industry development, the future will continue to further promote the network speed-up fee reduction.

Related reading:The three major operators at the end of the year or completely eliminate long-distance roaming charges, traffic competition into the focus

Marketing dynamics


1. Bloomberg uses procedural ideas to improve ad relevance
Bloomberg packaged the program idea into a new ad unit called DataLock. Bank of Montreal and the Chicago Mercantile Exchange Group agreed to be the first advertisers. DataLock, which aims to reduce the blind delivery of banner ads, provides financial information on the right that Bloomberg readers are interested in, an area that users often overlook.
2. YoutubeCanceling 30 seconds to skip an ad pushes another buffer ad format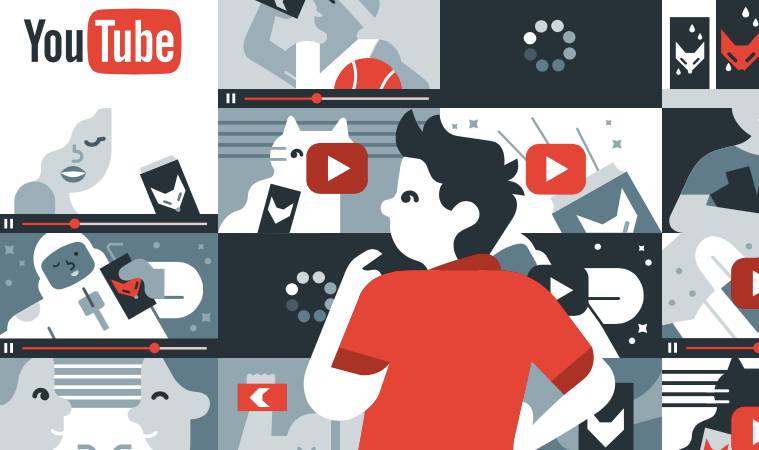 YouTube is ready to remove 30-second ads from its platform in 2018, while retaining shorter 15-second and 20-second ad formats. It is understood that this is to provide online users with a better advertising experience. YouTube will promote another buffer ad format, six-second ads, which it can't skip. The format was launched in April 2016. Ads for this format appear when users watch Youtube videos on their smartphones and tablets.
Related reading:Youtube cancels ads for 30 seconds and pushes another buffer ad format

3. VidMobLaunched Snap Advertising Self-Service Management System
VidMob, one of five creative API partners announced by Snapchat at the end of January, video production and editing startup VidMob, on Thursday launched a self-service platform that lets advertisers and publishers create, manage and purchase Snap ads in a separate interface.
4. FacebookStart interst with ads in your videos to cash out content producers
Facebook has completed testing its video-in-the-ad campaign and will begin its Audience Network today Network) plays the ad content of a "qualified" publisher. That is, starting today, when people watch a Facebook video, they'll see not only the pre-ad at the beginning, but also the interstaged ad as the video plays. The move aims to increase Facebook's ad load while providing content producers with more channels to cash in.
5. MRC began reviewing YouTube third-party data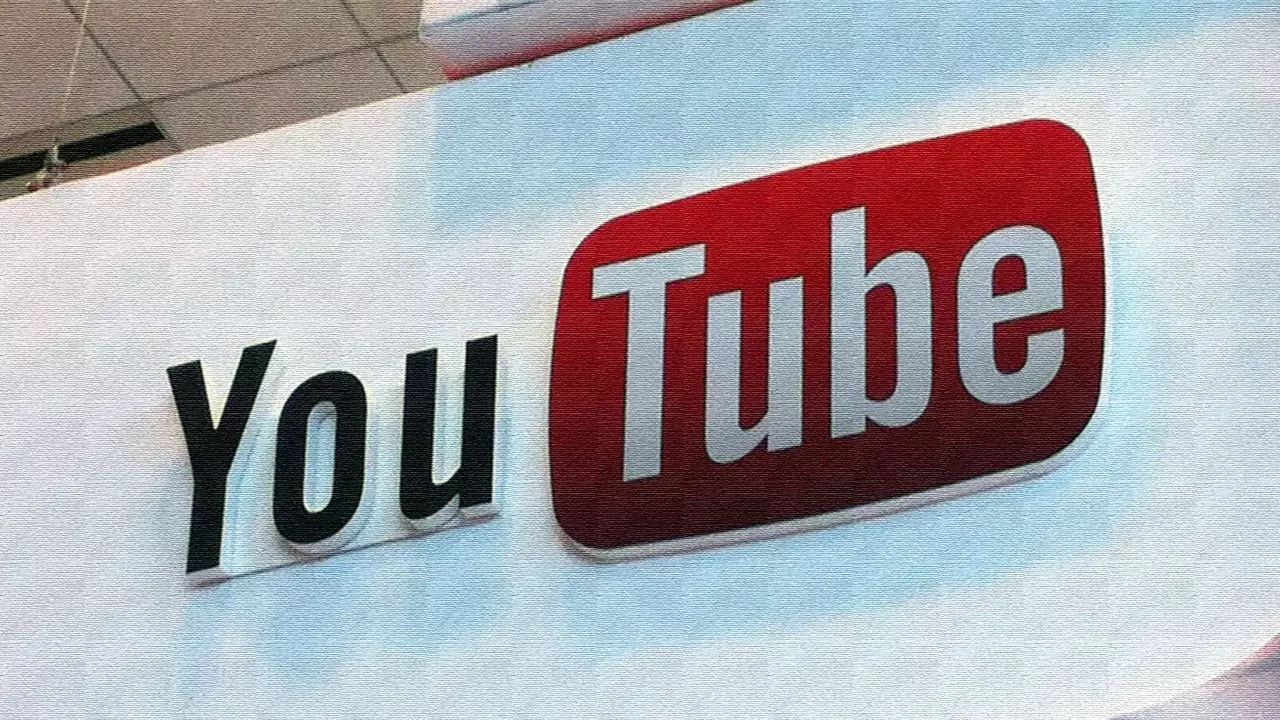 The Media Assessment Commission (MRC) will review YouTube's third-party data measurement partners, Google said in a blog post on Tuesday. Google also certifies metrics for video ads purchased through its ad-buying platforms, including AdWords and DoubleClick Bid Manager.
Related reading:Turning point: THE MRC began censoring YouTube third-party data

E-commerce incident



1. EbaySurveys show that more people are buying and researching cars online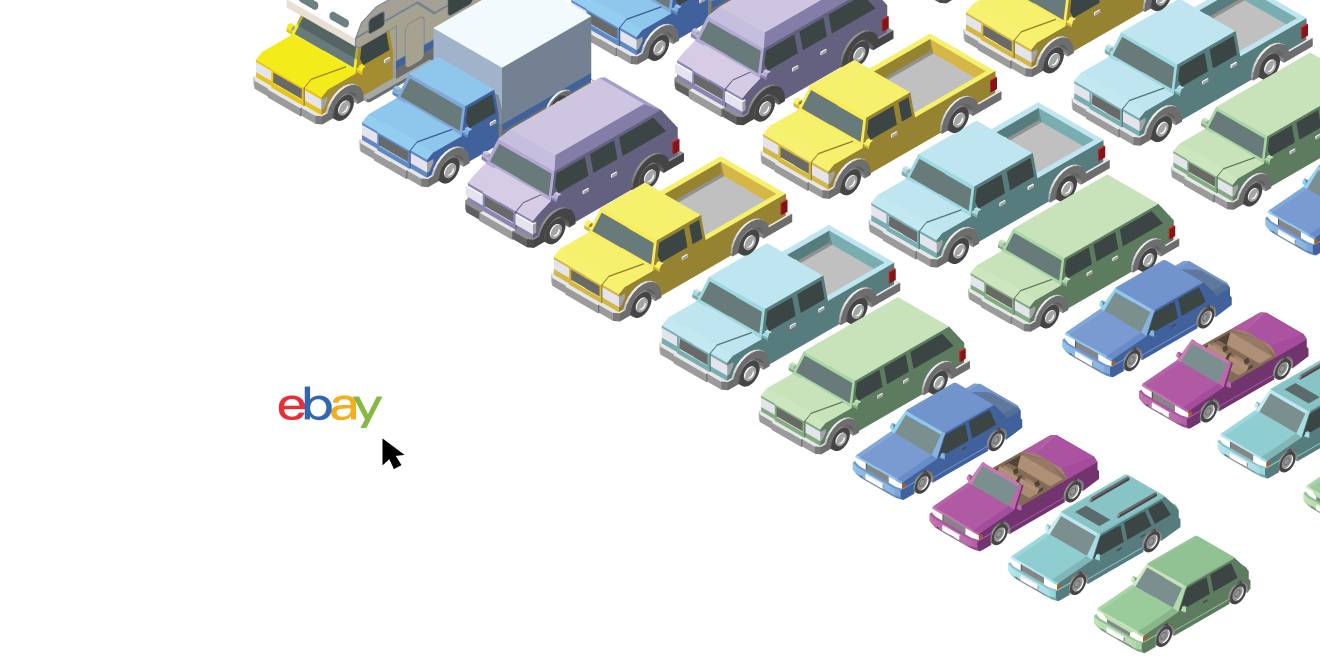 According to a report released this week by Ebay, the Internet plays an important role in every aspect of the car-buying process. The survey, which surveyed 1,000 ordinary consumers and 1,000 Ebay car customers, found that 87 per cent of people who bought a car in the past six months used the internet.
Related reading:Yin Taixi has Tang Nan, sent to choose science and technology Zhou Wei, beautiful joint Fan Yuming: how to combine e-commerce with new elements? MS2016

2. Deny Darun hair! Ali's new retail "marriage" object or The United Group
Today Ali will host the 2017 "New Retail" strategy launch. Earlier, it was reported that Ali's marriage target is Darunfa's parent company Gaoxin Retail, but this news has been denied by Ali. According to Business Observer, the latest news at this stage is that Ali's new retail "marriage" is for the Bailian Group, and the strategic cooperation has not yet involved the equity level, but the relevant cooperation may be further advanced. It may be similar to Alibaba's early collaboration with Yintai.
Data trends
1. China Mobile's net increase in 4G users reached 552 million
On February 20, China Mobile released january 2017 operating data showing that China Mobile added 2.281 million subscribers in January to a total of 851.179 million. Among them, 4G users this month net increase of 17.172 million households, a total of 55220.8 million households, 4G user penetration rate has reached 64.9%. On fixed-line, cable broadband subscribers increased by a net 2.955 million to a total of 80.579 million.
2. Deloitte: 2017 Annual Millennial Survey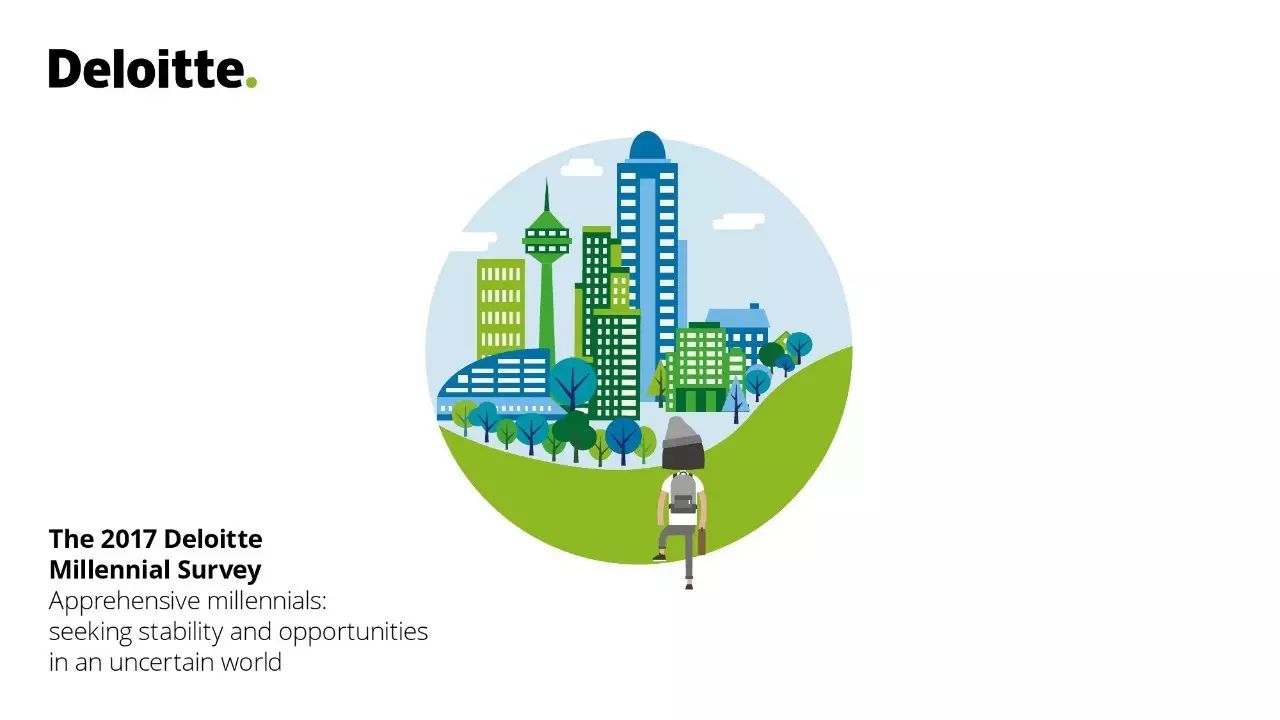 Deloitte has released its sixth annual survey of millennials, pointing out that after a tumultuous 2016 - a tumultuous 2016 in Europe, a controversial Brexit and the US presidential election - it appears to have hit the confidence of millennials, who say they are unlikely to give up their jobs and express greater concern about the uncertainty caused by conflict, while not being optimistic about the direction of their country. Deloitte came up with the results after completing a survey of nearly 8,000 Millennials in 30 countries around the world.
3. CBNData: 2017 Online Fashion Consumer Trends Report
Based on Alibaba's big data, the report provides insight into online consumer behavior based on Alibaba's big data platform, providing insight into online consumer behavior and uncovering eight trends in online fashion consumption in 2017, among which the "youth" force is rising rapidly in the fashion industry. The contribution of consumption amount of consumer groups after 90 years in the field of online fashion consumption increased year by year, showing greater "explosive power" than high-age consumers;
Insights


1. Japan may be the hardest hit by advertising cheating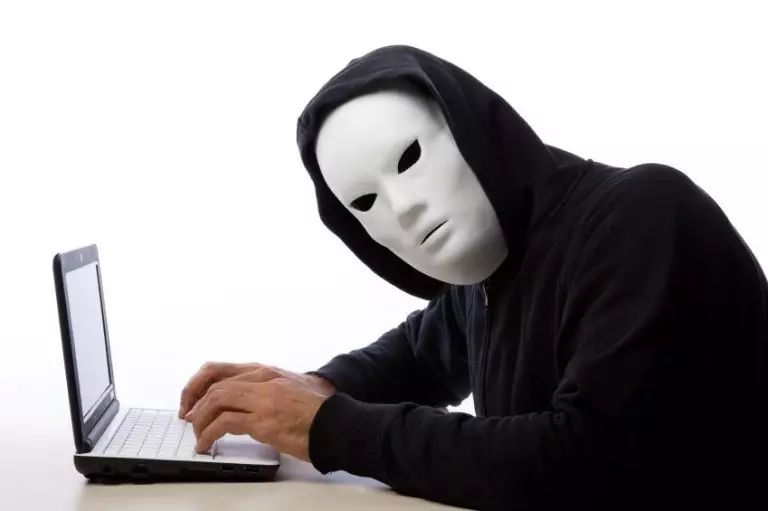 It is estimated that advertising cheating wastes $8.2 billion in advertising spending. According to a recent study by Click Mob, Japan, Malaysia, Singapore, the United States and the United Kingdom are the top five countries with the highest levels of advertising cheating on Android devices, while the top five affected countries on iOS devices are Japan, Saudi Arabia, Australia, Singapore and the United States.
Related reading:Japan may be the hardest hit by advertising cheating

2. L2Report: Only 41% of consumer retail brands used Instagram for marketing in 2016
The L2 report compares the digital marketing campaigns of 78 home care brands in the United States, including air care, tableware care, food storage, household pesticides, laundry care, paper products, pet care and surface care. The report shows that digital growth in the sector has stagnated significantly, and that the dominance of large conglomerates such as Procter and Gamble could seriously affect the pace of digital development of consumer retail brands.
3. FacebookAdvertising platform: North America CPI has reached $2.74
AdEspresso recently released a copy of facebook users' access to cost data. According to the data, the cost of CPI in the U.S. is already as high as $2.74, and the older the user, the higher the cost of obtaining it. From a mobile platform, smartphones are about 30% more expensive to acquire than tablets. By system classification, iOS costs slightly more than Android.
4. FacebookMore and more like WeChat, portal-level apps take up the vast majority of the time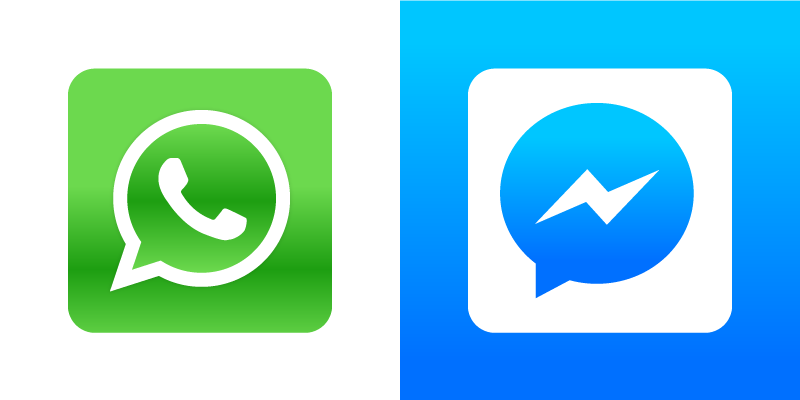 In China, weChat, a native, has become the main information app that monopolizes the attention of mobile users by attaching a variety of third-party services (including drip travel, credit card repayments, takeaways, etc.) through a platform - a staggering 95 per cent, according to Gartner. This so-called "super app" model was pioneered by WeChat, but it is clear that Facebook is replicating it for mobile users in the West.
Related reading:Who's threatening the app's survival? The "post-App era" is coming

5. Why do payment companies want to be social apps?
For Facebook, any feature that encourages users to spend more time on the Messenger app is a victory. The goal is to engage users, not to monetize directly through payment processing or other banking features. For fintech start-ups like TransferWise, the goal is to target platforms so that users only need one account and profile for digital transmission.
6. Why are Both Facebook and Snap building external mobile ad incubators?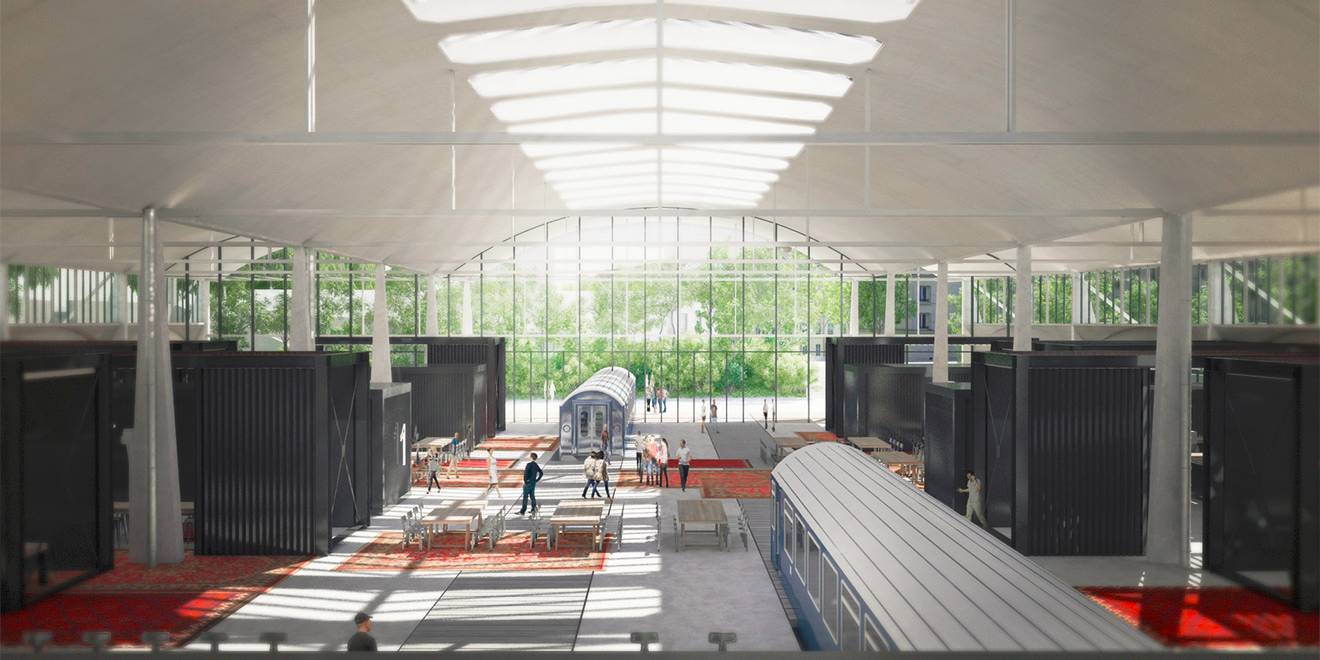 As competition for mobile consumer attention grows, agents are investing in and buying startups focused on emerging technologies. Stephen Plumlee, R/GA's global chief operating officer, said: "Brands and organizations really want to reach more viewers when creating content and marketing campaigns. These start-ups are small and independent, and their technology can be a surprise, and if they're from inside Facebook or Snapchat, they won't get a chance to see these crazy ideas. "
Related reading:Why do Facebook and Snapchat buy or incubate products from outside?

7. YouTubegave up unable to jumpoverof the30Second ads,How do marketers adjust?
YouTube has stopped supporting ad formats that can't be skipped for 30 seconds and phased them out over the years. In addition, YouTube will switch to a shorter ad format, including the current 15-second format and the skip-up format after 5 seconds. This means that video marketers must adapt their strategies to shorter video formats.
Related reading:Youtube cancels ads for 30 seconds and pushes another buffer ad format

8. SnapchatCan you really win the future of socializing? This survey may give you a different answer
A recent survey found that while Snapchat is now popular among young people, it may leave the platform in the future. Sixty-two percent of Snapchat users surveyed think they'll use a better social app than Snapchat in the future, and most young users surveyed say they don't think they'll still use Snapchat after the age of 35, according to ResearchFluent, a market research firm.
Related reading:Weibo Hong Lizhou: Social is the core DNA of mobile marketing MS2016

Corporate earnings
NetEase's share price hit a new high, with a market capitalisation of nearly $40 billion
A few days ago, NetEase announced a bright financial results, the stock price rose to an all-time high, the same day NetEase shares jumped 14.23 percent, the market value of nearly 40 billion U.S. dollars. The Chinese online gaming and internet giant's revenue jumped 53 per cent to $1.74bn in the fourth quarter, helped by the success of its gaming business, which far exceeded market expectations. Industry insiders said that the gaming industry as a whole still maintained a high business climate, the current valuation level of the gaming sector is relatively low.
Related reading:2016 Game Trends Review Report

2. Sohu plans to return to the Internet Center in three years, but the turning point has not yet arrived
On the afternoon of February 21, Sohu released its 2016 Q4 and full-year unaudited results. According to the financial results, Sohu's fourth-quarter revenue was $412 million, down 12% YoY and basically flat month-on-month; brand advertising revenue was $999 million, down 30% YoY, down 11% YoY; Online game revenue was $95 million, down 25% YoY, down 3% YoY;
3. Lending grew 68 percent as square, a mobile payments company, outperformed expectations in the fourth quarter
Jack Dorsey runs two companies, One Twitter and one Square. Today, Sqaure reported fourth-quarter results that beat Wall Street expectations, narrowing its losses to $0.04 per share and revenue of $452 million. Compared to the fourth quarter of 2015, the fourth quarter of 2016 results were significantly improved, with a loss of $0.34 per share and revenue of $374.4 million in the fourth quarter of 2015. Square's shares rose 5 per cent after the day on better-than-expected results.
4. Sina's net profit for the fourth quarter was US$19.9 million, up 36.3% YoY
Sina today released its fourth quarter 2016 and full-year results for the year to December 31. Net income for the fourth quarter was $313.4 million, up 22% year-on-year, while net profit attributable to Sina was $19.9 million, up 36.3% year-on-year, according to the company. Advertising revenue rose 21 percent year-on-year to $269.6 million, while non-advertising revenue was $43.9 million, up 33 percent from a year earlier. Non-advertising revenue measured by non-US GAAP was $41.3 million.
5. CriteoThe Company announced its results for the fourth quarter and full year of 2016
Criteo announced financial results for the fourth quarter and fiscal year end December 31, 2016. Revenue rose 43 percent to $567 million in the fourth quarter. Net income rose 5 percent to $41 million, or 7 percent, and 18 percent of pre-trade revenue in the fourth quarter.
Weibo's share price unexpectedly plunged 16 percent, evaporating $2 billion overnight
Shares of Weibo (NASDAQ: WB) unexpectedly plunged 16 percent on the Nasdaq stock market on Thursday after wednesday's market-high fourth-quarter and full-year results. The reason for this is that Weibo's performance, while exceeding market expectations, has not reached a shocking level.
7. Baidu handed over the most difficult annual report card in history: revenue growth fell into a bottleneck Cost does not reduce the net profit
Baidu today handed over its financial results for the fourth quarter and full year of 2016, continuing its trend in the first three quarters of 2016, with revenue continuing to decline in the fourth quarter to 18.212 billion yuan, down 2.6% from the same period last year and down from 18.253 billion yuan in the previous quarter. On the net profit side, net profit for the fourth quarter of 2016 fell sharply year-on-year to 4.129 billion yuan ($594.7 million), down 83% from the same period last year, as Baidu's net profit from the fourth quarter of 2015 was a big jump. Judging from the full-year data, Baidu ended its period of high growth on both revenue and net profit indicators.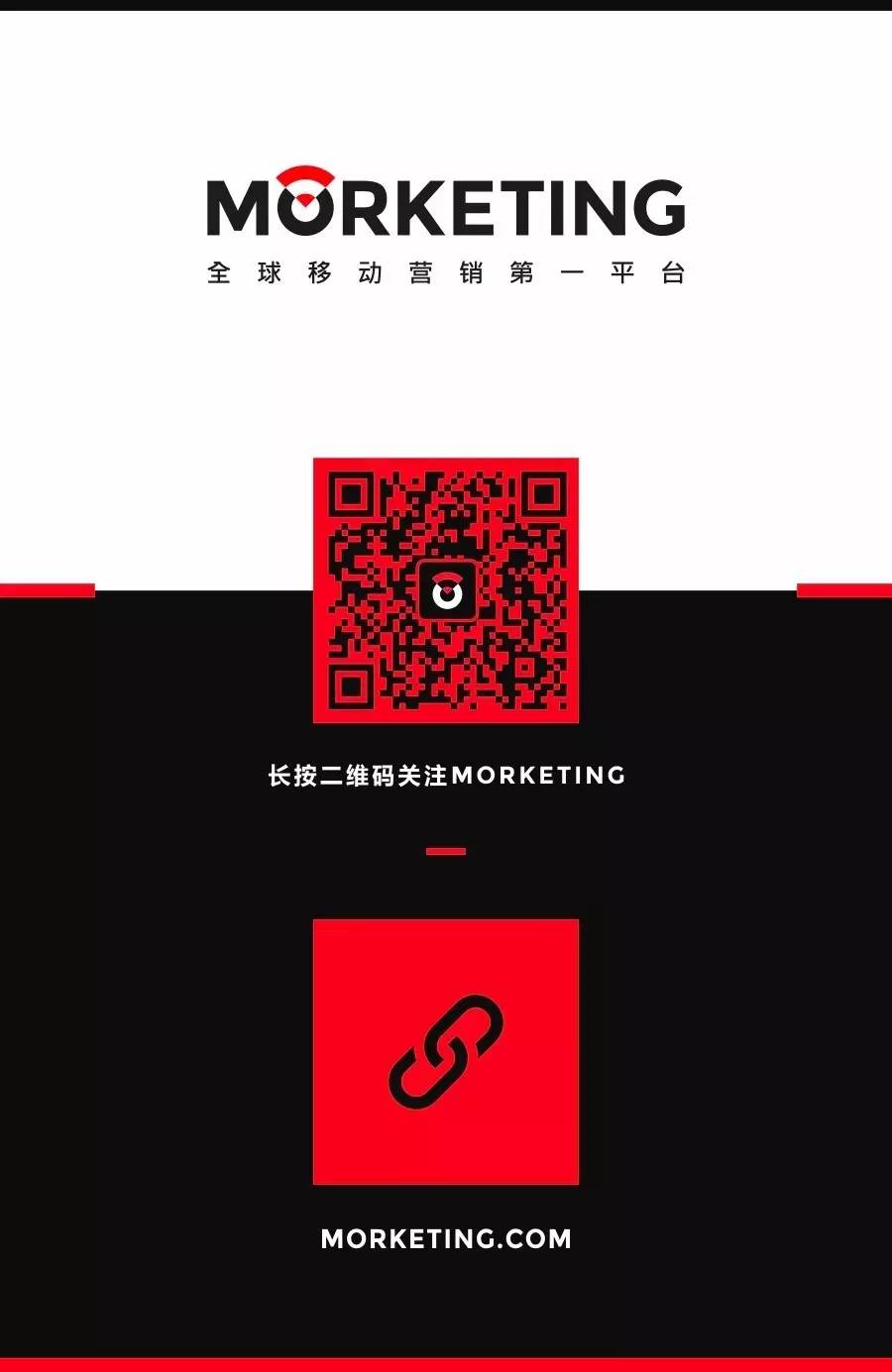 ---