Morketing week: Comcast overtakes Procter and Gamble as the biggest advertiser; ransomware virus attacks WPP; Google, YouTube push VR ads;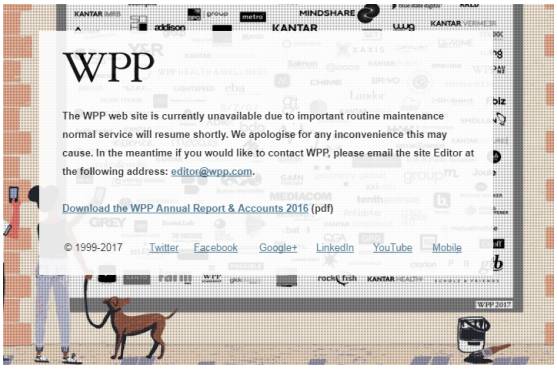 1, ransomware virus attacked the world's largest communications group WPP, after the cyber attack WPP still regulate operations
2, Google to do VR advertising, can this become a way for VR to cash out?
3, YouTube launched a new VR video format, with 1.5 billion monthly views
4, Procter and Gamble, Unilever digital advertising budget will be down nearly 50% year-on-year
5, Airbnb to increase marketing investment in China
6, the new way of advertising, Facebook launched a family-based advertising tools
7, digital advertising creative management platform Celtra has completed 15 million U.S. dollars in financing
8, who is the next marketing industry oligarch? WPP says it's Amazon
9, to provide sales data analysis services for enterprises, Neoway received $45 million B round of financing
10, WhatsApp became an important news source, surpassing Facebook
11、Comcast Go beyond Procter and Gamble to become the biggest adMain.
1, Airbnb increased marketing investment in China
On June 28th Airbnb announced that it was teaming up with Alipay to launch AppyPay Travel Savings, a new gadget in the Alipay APP that it hopes will stop you from keeping your money. But "travel savings" is more like a joint marketing exercise between Alipay and Airbnb than a practical tool.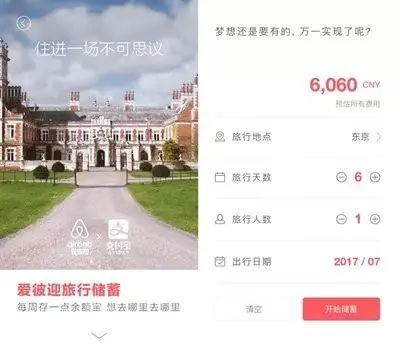 In fact, the partnership with Alipay is part of this year's Airbnb China market promotion: first by giving yourself a Chinese named "Love Andy", then by launching an advertising campaign called "Love Makes Travel Incredible", and then by finding Peng Yuxuan, who last week should have seen his ads in a circle of friends. China is the only market in which Airbnb designs large-scale marketing campaigns individually, except in the U.S., and the differentiated cultural environment in China and the U.S. makes it difficult for companies to accurately communicate their campaigns in the U.S.
2, who is the next marketing industry oligarch? WPP says it's Amazon
Less than two months after Its Possibles acquired Marketplace Ignition, Amazon's exclusive proxy consultancy, Mindshare and Possible, WPP's media agency, have teamed up to provide the brand with a media and e-commerce-sharing service that will span the entire Amazon ecosystem. The service will include media planning and purchase, e-commerce optimization, analytics, and product-specific "innovation services" such as Dash and Alexa, currently only available to U.S. households that subscribe to Amazon Prime.
3In the coming months,MRCwill be further improvedYoutubeMeasure the audit mechanism
Over the next few months,MRCThe pair will be completedYouTubeThe measurement platform and its third-party measurement suppliers——DoubleVerify,Integral Ad ScienceAnd.Moat——audit.GoogleAgree.YouTubeAudited, this is the first time the video platform has been audited.Each of the three suppliers is independentMRCcertification, but not withYouTubeIntegration.MRCSenior Vice PresidentDavid GunzerathSay:The audit will include an inspection of the collection and processing of third-party measurement of the supplier's data. The audit will also be evaluatedYouTubethe ingestion and reporting of data streams between them and their suppliers."
4, from the intelligent self-service billing shopping cart to start, super hi want to do offline retail DSP advertising platform
Xi'an start-up Super Hi, similar to Billion Cat, is also developing a smart self-service billing shopping cart based on computer vision, sensor fusion and deep learning, hoping to solve the problem of supermarket queue checkout, while building offline supermarket scene based on consumer data, user trajectory, geographical location advertising DSP platform.
5, the original article author advertising revenue share will be greatly increased
To further encourage and support originals, between July 1 and December 31 this year, WeChat's share of the main original articles advertised at the bottom of the public number will be significantly increased, and original authors will receive higher returns.
6、TwitterAmbitious in advertising technology, but currently facing challenges
The focus isTwitterThis year's theme. Last month, CEO Jack Dorsey (Jack DorseyHired advertising technical expertsBruce Falck, the former demand side platformTurnCEO, asTwitterThe person in charge of the revenue product. In Cannes, Dorsey also said,TwitterDoesn't give up advertising technology, but will invest more in procedural purchases this year by working with third parties.
7、Why isn't Snapchat like Instagram when it's fighting for fashion brands?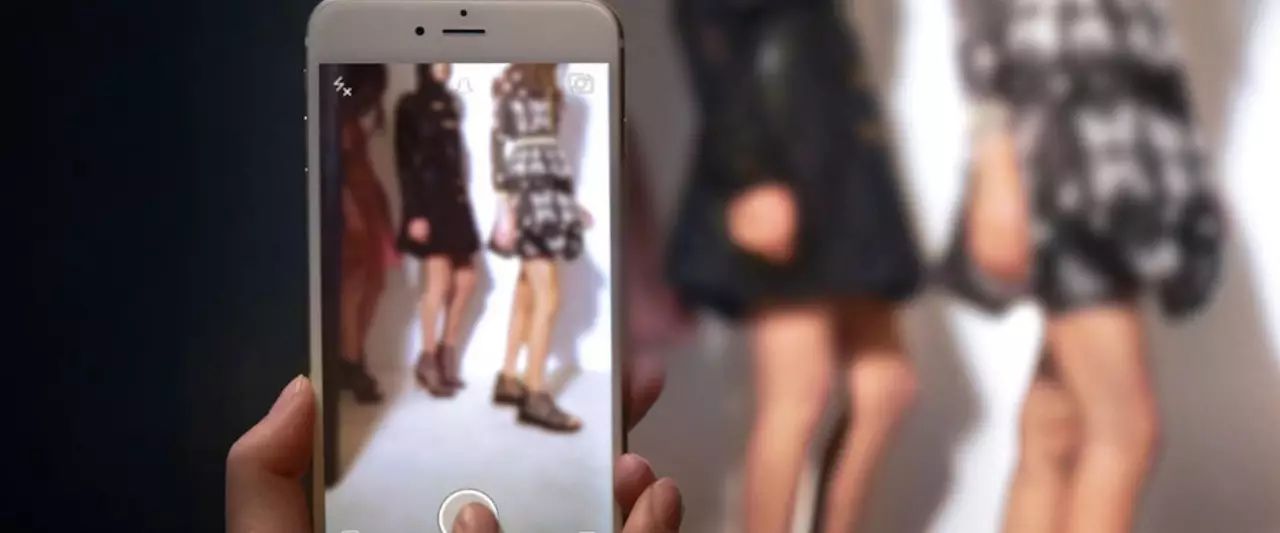 Instagram continues to add and improve its main features, and many brands trying to run ads on both platforms , including trend brands Everlane and Cole Haan , are either scaling back ads on one of the platforms or dropping out of one platform al completely.
It's not Snapchat's top priority. Instagram has hired Yiyi Chen, the former editor-in-chief of LUCKY magazine, to head the fashion collaboration business, ensuring that top fashion brands and fashionista always use the platform and its latest features. Snapchat's team doesn't get the same treatment. At Snapchat, these relationships are handled by Rachel Racusen, its social director.
8、REIQuantify new personalized ad dimensions with social ads
Outdoor goods retailersREIPersonalized local ads are being made.REIand dynamic creative optimization platformsJivoxCooperation is being adoptedWeather data, interests and the pastBuy-related social platforms for cross-regional advertising campaigns.REII've been trying out new onesJivoxproducts, allowing brands inFacebookAnd.Instagramadd a new targeting dimension to your dynamic ads.
9、Comcast Go beyond Procter and Gamble to become the biggest adMain.
According to the Advertising Age's Leading National Advertiser report,ComcastIn.2016year to replace Procter and Gamble, become2016Advertiser of the year. In the past62Procter and Gamble has been number one in the year's rankings. At a time when consumer retail growth is slowing, Procter and Gamble has been cutting advertising spending and agency lists.
According to the Advertising Age,ComcastThe victory also reflects a change in the methodology of the report: a broader measure of advertising, marketing, and promotional expenses. Overall, advertiser spending has increased: total U.S. ad spending has increased3.6%, reaching a record high1250billions of dollars last year,200Two-thirds of advertisers have increased their advertising spending. Amazon spent the most on advertising, growing in the United States6.02billions of dollars, reached26billions of dollars. That figure will be spent on the completion of the acquisition of Whole Foods (spent on advertising last year).9600million dollars) when added again.
10, ransomware virus attacked the world's largest communications group WPP
On the evening of June 27th, a massive ransomware worm attack swept the world again. According to news, the ransomware virus variant called "Petya" has begun to wreak havoc again, Ukraine, Russia and other European countries have been widely infected. According to data provided by 360 sources, in the hard-hit areas of European countries, the spread of new virus variants reached every 10 minutes infected more than 5,000 computers, a number of operators, oil companies, retailers, airports, ATMs and other enterprises and public facilities have been a large number of down, and even ukraine's deputy prime minister's computer has been infected. According to public data from the Bitcoin trading market, there were 10 ransom payments in the first hour of the outbreak. According to the 360 security center monitoring, there are also signs of transmission of the virus in the country.
Related: WPP still trying to regulate operations after cyberattacks
British advertising giantWPPThe group said it had been hit by a cyber attack and had taken protective measures to protect against data damage. in passtwitterThe announcement said: We are working withITPartners and law enforcement agencies work together to take all appropriate precautions to restore disrupted services and minimize the impact on customers, partners and our employees. The priority now is to get back to normal operations as soon as possible while protecting our systems.
11Podcast advertising spending is growing rapidly
Under.IABAnd PwC reports that this year's podcast advertising spending will reach2.2US$ billion, up year-on-year85%。 Two years ago, podcast advertising was spent6900tens of thousands of dollars.
12Digital brand security learns from television
Digital brand Ann has become the number one issue in the near future. While there are many ways to improve ad measurement and optimization, digital brand security can learn a lot from television.
Television advertisers still have enormous power and control. Earlier this year, Mercedes fromThe O'Reilly Factordeduction of advertising expenses from the program,Bill O'ReillyHe then faced sexual harassment charges.50Several advertisers followed suit, though the show brought Fox closer20% of online advertising revenue, Fox is still firedO'Reilly。
13、ApsalarAnd.SingularMerge to break down mobile data silos
SingularAnd.ApsalarThey're consolidating, and they've got a place in the marketing cloud. On Tuesday, the two companies announced that they would merge into one company: their respective technologiesSingularmobile marketing analytics technology andApsalarThe movement belongs to andDMPProducts will also be integrated.
14, the new way of advertising, Facebook launched a family-based ad delivery tools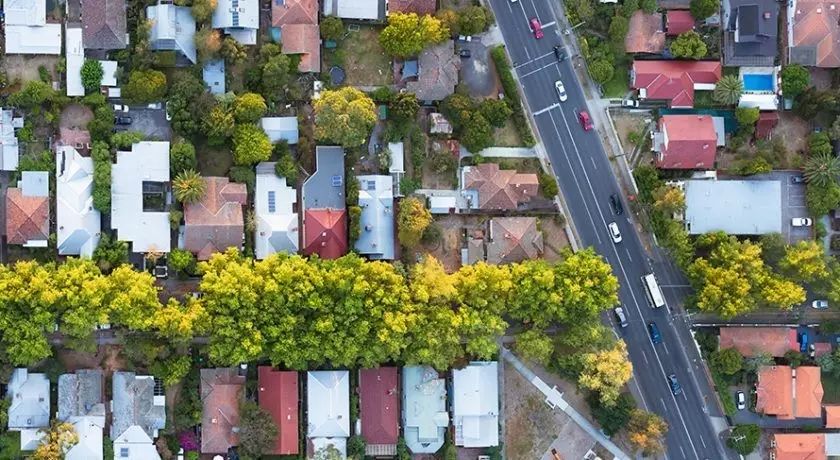 Many brands run ads on Facebook to specific individual users, and soon they'll be able to run ads on a specific family. Facebook's Home Audience feature lets brands advertise directly to each family member, or to specific people in the family. The tool, announced today by Facebook, can help ads be placed on people who influence family buying decisions, or who are responsible for buying in the home.
How it works: Brands can select a source audience - a Custom Audience selected from an email list - and then launch the Home Audience feature, which allows brands to target not only a particular person but also other members of the family through email.
15、YouAppiResearch reveals the challenges facing mobile marketers
According to the mobile growth platformYouAppiresearch, ifDigital Video 1.0is characterized by reusePCTV content,YouAppiThe team says the current growth in mobile video is rightWebor tv video content to be realloced on a mobile device.Dimensional ResearchThe study found that2017Years.5Month and6Global mobile marketers and agency business people in the month94%indicates thatMobile video play is different from traditional desktop video play.
16, social video advertising spending plans have increased
At present, more marketers are investingFacebookAnd.YouTubevideo ads, notTwitterAnd.Instagramon. But spending has increased on all four social media platforms. Under.2017Years.4Monthly survey, cloud video production companyAnimotoindicates that more than two-thirds (67%) of U.S. marketers inFacebookvideo ads, and more than half (51%) inYouTubeon. By contrast, only25% of the marketers interviewed were inTwitteron the video while buyingInstagramThe percentage of video ads is the same.
17, providing sales data analysis services to businesses, Neoway received $45 million in round B financing
Neoway has announced a $45 million round B financing to enter the U.S. market. The round of financing is led by QMS Capital, with existing investors Accel, Monashees and Endeavor Catalyst, as well as new investors PointBreak and Pollux. The company integrates and filters highly detailed lead data and market data to help its customers manage sales and provide data analytics services to the company. Neoway uses more than 3,000 databases from more than 600 different data sources.
18、SpotXAnd.ImmersionCo-ing haptic reactive video ads

Two of the world's most popular innovation companies in digital advertising are once again appearing together. Video ad serving platformSpotXAnd.ImmersionThe company, a leading developer and licensing company for haptic technology, has teamed up to make tactile-responsive video ads available on mobile devices.
19Amazon for sale280$10,000 advertising package
Amazon is reported to be selling to advertisers280tens of thousands of dollars (about220million pounds) of advertising packages, including10The next Thursday night football match30Seconds of advertising, it will be available to Amazon the following seasonPrimeCustomer playback. According to Reuters, the packages will include ads on Amazon.com during the season, but Amazon is taking themNFLGames are the main attraction for advertisers.
1, Alibaba will invest another $1 billion in Lazada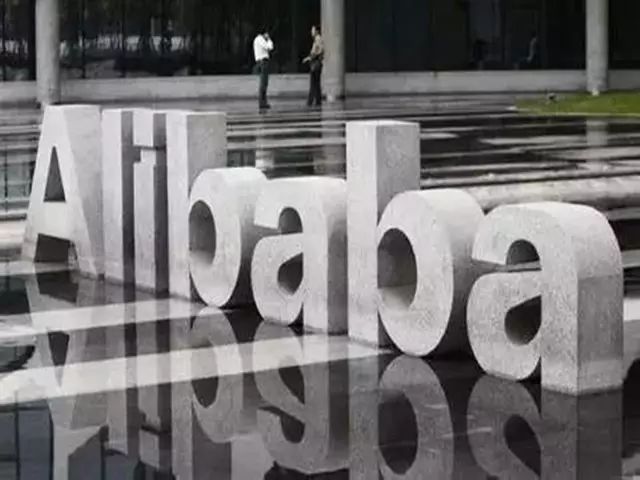 In April last year, Alibaba invested about $1bn in Lazada to take a controlling stake. Alibaba will now invest another $1bn to raise its stake in Lazada from 51 per cent to 83 per cent. In the first round of investments, Alibaba valued Lazada at $1.5 billion, this time $3.15 billion. Lazada was founded in 2012 and is headquartered in Singapore. Lazada had about 23 million monthly active users in the 12 months to the end of March.
2, Tencent almost bought WhatsApp, an accident gave Xiaoza a chance

In 2014, Tencent almost agreed to a WhatsApp acquisition, but facebook was the first to do so, Bloomberg BusinessWeek reported. Just as Tencent's negotiations with WhatsApp were in their final stages, Mr. Ma underwent back surgery, which delayed his flight to Silicon Valley and delayed negotiations with WhatsApp founder Jan Koum. That's when Mark Zuckerberg suddenly came in and announced a $19 billion acquisition of WhatsApp, almost double Tencent's offer. WhatsApp is only five years old and employs 50 people.
Today, Tencent's share price has hit a new high, but in terms of WeChat's plans to go to sea, the company's use of WeChat is concentrated in China and overseas Chinese circles.
1, Li Yanhong stressed the social mission of the paste bar, think that mobile Internet opportunities are not much left
At the first World Intelligence Congress, Robin Li, Baidu's founder and chairman, delivered a keynote speech on "Artificial Intelligence: Now." In response to the recent shutdown of Baidu's bar, he specifically emphasized the social mission of the bar in his speech, and likened it to Facebook. Robin Li believes people are transitioning from ThinkMobile to Think AI; mobile phones will remain around for a long time, "but there are few opportunities left for the mobile internet".
2, the Ministry of Culture shut down 12 network performance platforms, dragon beads YY seconds, such as filming was investigated
Recently, the Ministry of Culture deployed Beijing, Shanghai, Guangdong, Zhejiang and other places of cultural market comprehensive law enforcement agencies, 50 major network performance business units to carry out centralized law enforcement inspection, YY live, Dragon Ball live, fire cat live, second shooting and other 30 content violations of the network performance platform was investigated and punished in accordance with the law. This inspection, the Ministry of Culture deployed 29 provinces (districts, cities) cultural market integrated law enforcement agencies to carry out investigation and prosecution work, a total of 10562 mobile phone live applications. Punish 20 mobile phone performance platforms such as "Angel Community" and "In-show".
3, China's operators accelerate the layout of the mobile Internet of Things, the initial investment of more than 100 billion
On the 29th, Shang Bing, chairman of China Mobile, revealed that the second half of the year will fully launch 346 cities of the mobile Internet of Things construction. China Telecom has built an NB-IoT commercial network covering the entire area of Wuxi in Wuxi, and will be deployed in several cities in the future. China Unicom has started technical testing in several cities, and construction work will begin during the year. The industry believes that with the three major operators "entering" the mobile Internet of Things, the entire industry will enter a period of rapid development. The industry estimates that if the scale of 1.5 million base stations is built by 2020 as planned, the cumulative investment of operators will amount to 150 billion yuan.
4, SAIC Group, China Mobile, Huawei reached a cooperation, to work together to power 5G car networking technology
On the 28th, at the 2017 Shanghai Mobile Conference (MWCS2017), which opened today, Shanghai Automotive Group Co., Ltd. (hereinafter referred to as SAIC Group) and China Mobile Communications Group Co., Ltd. (hereinafter referred to as China Mobile) and Huawei Technologies Co., Ltd. (hereinafter referred to as Huawei) signed a trip-party cooperation framework agreement to jointly promote the development of intelligent travel services and the next generation cellular vehicle networking (C-V2X) industry.
5, easy to: LeEte no longer holding online withdrawal opening delayed by 1 day
On the afternoon of June 28, Yi to today issued a notice that the controlling shareholder has recently changed, LeE see no longer as easy to control shareholders, the original management team continues to be responsible for easy-to-access management, operations and other matters.
6, Dragon Ball Live announced 17 billion investment in the four major sectors of the game live investment of 1 billion
Dragon Ball Live announced a total investment of 17 billion yuan, in the game, sports, e-commerce, pan-entertainment four major sectors of strategic layout. In addition, Dragon Ball Live announced the signing of strategic cooperation between the rights holders of sports events, the head anchors, the professional e-racing team, Tencent and the Giant Network.
7, the iPhone's decade on the market has killed gum makers: sales down 15%
Chewing gum sales in the US have fallen 15 per cent since a generation of iPhones went on sale in 2007, according to Euromonitor International, a market research firm. Supermarket cash registers have long been the main point of sale for chewing gum. Because consumers often look around as they wait in line for checkout, this can easily trigger "impulsive" shopping. But now that smartphones are so popular, consumers are so obsessed with browsing mobile screens, and chewing gum near the cash register has been "ignored".
8, Ctrip opened the first batch of offline stores in Beijing
Ctrip currently has a total of 15 stores, located in Dongcheng, Chaoyang, Fengtai and other regions, plans to open 1000 offline stores by the end of this year, for cost control reasons, Ctrip will use the form of franchisees, to encourage franchisees with travel experience to participate in the opening of stores. Previously, Ctrip Travel acquired Where to Go and PepsiCom already has 6,500 stores online. This is the first time Ctrip has opened an offline store under its own brand name. 

9, WhatsApp became an important news source, surpassing Facebook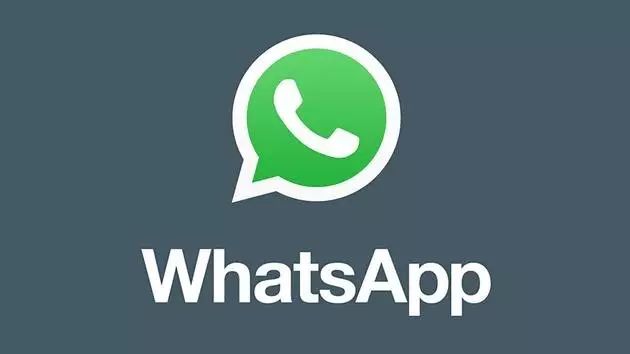 More and more young people are using social media to get news, with more people using WhatsApp and even surpassing Facebook in some countries, according to new research. The Reuters Institute of Journalism (RISJ) surveyed 71,805 people in 36 countries and territories. In at least 18 countries and territories, the proportion of Facebook as a news source is decreasing. Still, 47 percent of respondents said they learned about international and national issues through Facebook.
11, the African version of BuzzFeed, OMG Digital completed a $1.1 million seed round
OMG Digital, a digital media start-up known as BuzzFeed Africa, announced it had raised $1.1 million in seed money. The money is understood to be used for the expansion of video content production, advertising and marketing, as well as foreign operations in South Africa, Uganda, Zambia and Tanzania. Investors are Kima Ventures, Soma Capital, Comcast Ventures, Catalyst Fund, Social Capital, M.Y. Growth Partners and Macro Ventures.
12, Beijing Metro launched a "mobile phone card" but the iPhone can not be used
From today on, the public can use their mobile phones to take the subway. Beijing Metro in line with the Beijing Municipal Transportation Card to start the brush mobile phone ride project, the first phase of the project in the Fangshan line to start a pilot. At present, nearly 160 phones can use the "phone card" service, but Apple phones can not be turned on for the time being. In addition, after the user recharges the invoice needs to be collected at the designated place, a card company said it is studying the electronic invoice collection method.
13, sharing the unknown fate of the bike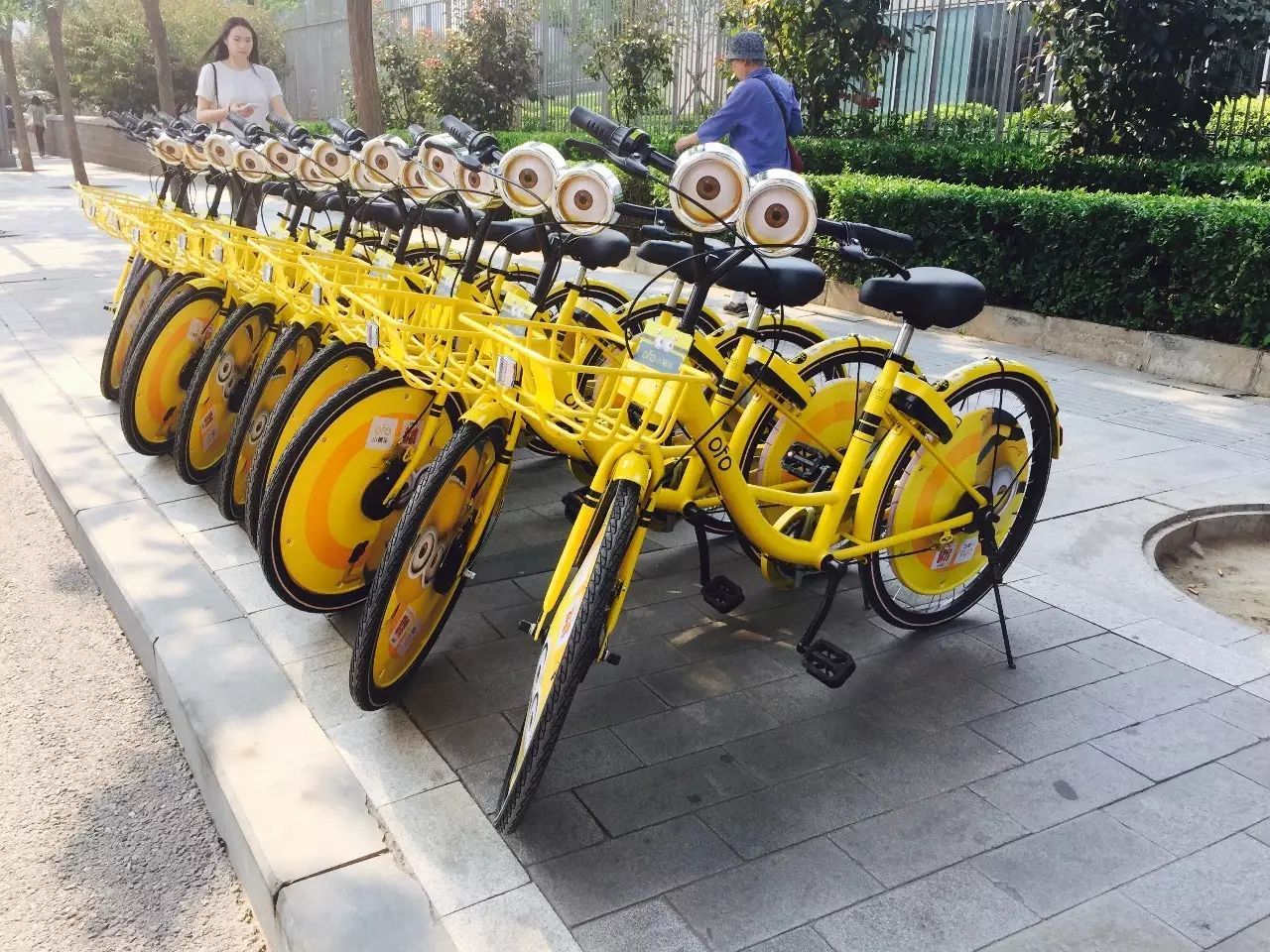 The sharing of the bike industry recently reported frequently, first Chongqing Wukong shared bike became the first enterprise to exit the market, and then Mobai and ofo small yellow car behind the two big guys in the circle of friends for a 怼怼", and then, ofo raised the original deposit of 99 yuan to 199 yuan, these actions show that the industry experienced brutal growth, began to enter a bottleneck period, facing the direction of development anxiety.
Related reading:Little yellow car with little yellow man, the new outdoor advertising space?

1, the Supreme Court of Canada ruled that Google needs to remove certain search results worldwide
JUNE 29 (Xinhua) -- Canada's Supreme Court ruled Wednesday that courts in the country will force Google, the Internet search leader, to remove search results worldwide, a ruling that has drawn criticism from civil liberties groups that say the move will set a precedent for Internet censorship.
2, micro-blogging closed more than 15 minutes long video upload function                           
On the evening of the 28th, the official announcement of the microblogging, the use of micro-blogging accounts to disseminate movies and TV dramas, should have a "film release license" or "TV drama distribution license." Turn off long video uploads for more than 15 minutes.
3, Weibo and Nielsen to build a social marketing value measurement system
Weibo and Nielsen formally reached an in-depth data cooperation, the two sides will jointly build a social marketing value measurement system, which will further improve the accuracy of digital advertising ratings monitoring, and thus for China's digital advertisers and media companies to provide a more comprehensive and effective digital advertising ratings measurement standards. Based on micro-blogging big data, the partnership will help advertisers understand the behavior preferences of Internet users more fully through weibo's interest tags, more accurately define internet users, and provide a unified measurement standard in the measurement system to assess the reach of target audiences in digital advertising.
4, giant content distribution war: UC spectrum plan to push free content and technology platform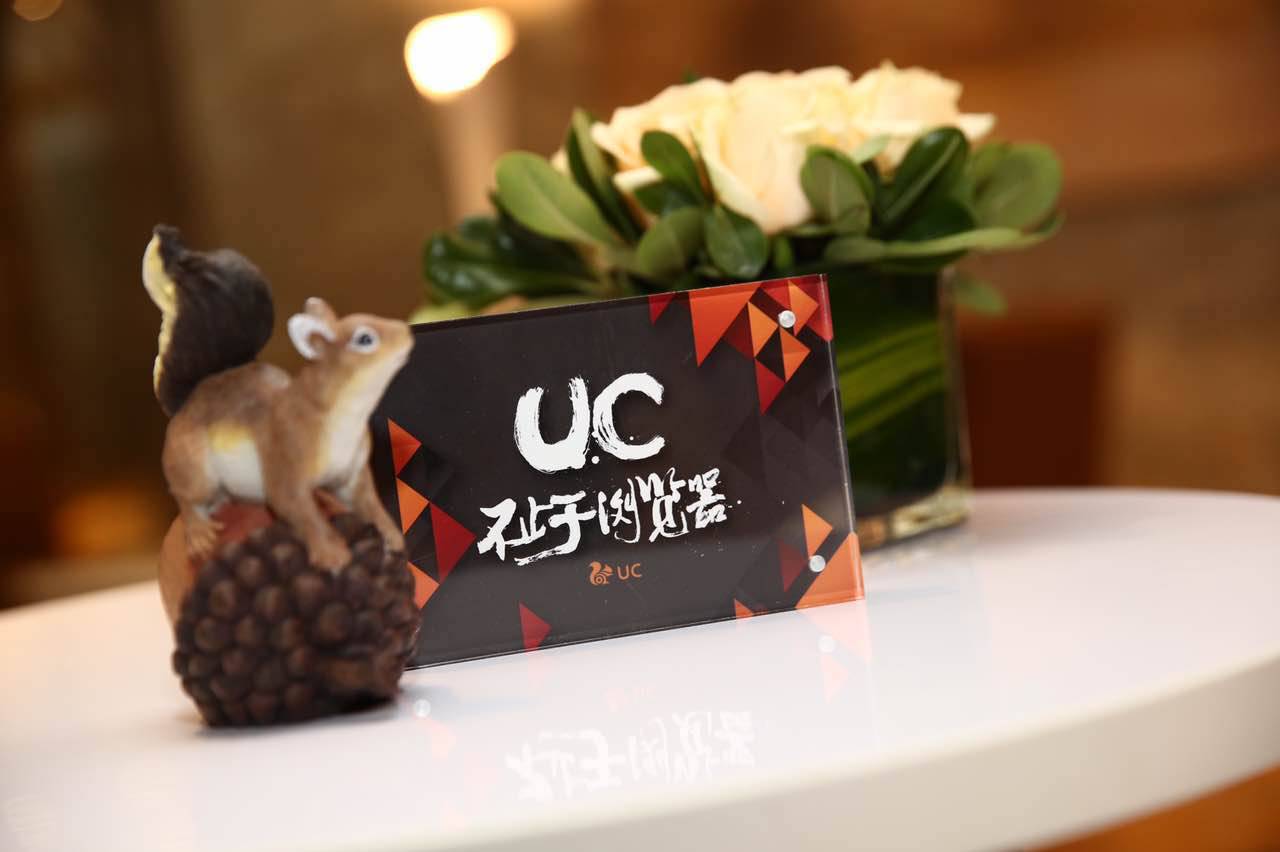 Alibaba Culture and Entertainment Group announced on the 27th the launch of the "Spectrum Program", the push for free content distribution and technology open platform. The program is aimed primarily at mobile phone vendors and the application development industry, with UC information flow and U4 core as the core, providing partners with content distribution and open sharing of technology.
Related reading:After all the resources of Ali's entertainment, UC's business value geometry?
5, a record! The European Union has issued a fine of more than 2.4 billion euros to Google
The European Commission, the European Union's antitrust agency, on Wednesday fined Google 2.42 billion euros ($2.7 billion) for violating European antitrust laws. Google said it disagreed with the findings of the EU's antitrust regulator and was considering an appeal.
Related: The European Union could impose more than 1 billion euros in antitrust fines on Google on Tuesday
The European Union's antitrust authorities could fine Alphabet's Google more than 1 billion euros ($1.12 billion) as soon as Tuesday and ask the company to change its operations, Wall Street reported, citing people familiar with the matter. The European Commission is set to announce that Google manipulated search results to benefit the company's own price-for-price shopping service.
6, JD.com's market capitalization failed to surpass Baidu's on Monday, with a market capitalization gap of $800 million

JD.com's market capitalisation failed to surpass Baidu's on Monday, with the gap between the two companies reaching a minimum of less than $500m, but has since widened as JD.com's share price has fallen. By the close, JD.com had closed up 0.3 per cent at $43.08, with a market capitalisation of $61.2bn, while Baidu had closed up 0.18 per cent at $178.46, 0.2bn, or $62bn. The market capitalisation gap between the two is $800m.
7, Amazon to push translation services to challenge Google
Amazon's cloud computing division is developing a translation service that allows developers to translate their websites or apps into multiple languages, CNBC reported, citing people familiar with the matter. Previously, Amazon had been using machine translation technology, for example, to provide product information in multiple languages. But now Amazon plans to open its AWS cloud service to third parties and is expected to launch it by November, according to people familiar with the matter. Both Google and Microsoft are currently offering translation services, and Facebook is developing machine translation technology for its apps.
8, Apple and JPMorgan Chase blocked PayPal
In the U.S., the most popular mobile payment service for young people is not Apple Pay, but Venmo, a social-payment software that started with AA transfers and is part of paypal, a payment platform. Venmo's influence has become synound for mobile money transfers, and young people are not only making it a habit to pay with Venmo, but are also willing to disclose their payment behavior.
Venmo's growing weight in the minds of young people, Apple and JPMorgan Chase, who are trying to stop Venmo from becoming synths for mobile payments, such as Google thinking of search and Facebook thinking of social networks.
9、Facebook TV shows are scheduled to go live by the end of the summer at a cost of millions of dollars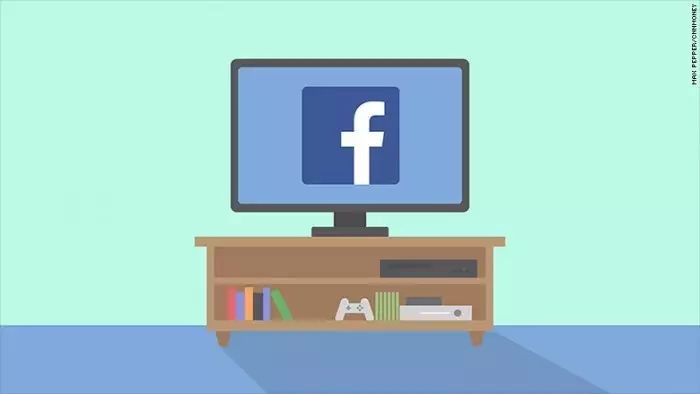 Competition in the online entertainment market is about to become more intense. Facebook is planning to expand into TV production by the end of the summer, spending millions of dollars on it. In May, it was reported that Facebook was planning to launch a series of TV shows in its early stages, including both high-end, higher-priced shows and shorter, lower-budget video content. Facebook also appears to be considering innovations, such as launching virtual reality-based dating shows. Last week it was reported that Facebook's highest-budget shows would still cost as much as $200,000 per episode, although they did not plan to compete with HBO and Netflix. On the other hand, the average production cost for some small-scale projects is $10,000 to $20,000. BuzzFeed and Vox will also be involved in the production of the content.
10, don't just do the picture community, Pinterest developed an image engine to search the world
Founded in 2010 in San Francisco, Pinterest has long been seen as a creative photo community for inspiration. But in cannes, where creative tech giants have recently gathered, Pinterest is clearly no longer content with the role of the image community, and has built a mobile villa for the first time on the beach in Cannes, which has always been dominated by Google and Facebook, and even Snapchat, to announce to all those who come to Cannes that Pinterest is officially launching a real-world-based visual search engine business.
1, Procter and Gamble, Unilever digital advertising budget will be down nearly 50% year-on-year
In its latest report, MediaRadar, a New York-based marketing think-tank, predicts that Procter and Gamble's digital advertising budget will fall 41% this year from a year earlier, while Unilever's will plummet 59% year-on-year. Compared with the same period in the first five months of 2016 and 2017, the two companies have significantly reduced the number of websites that run ads: Procter and Gamble has fallen 33 per cent from 1,459 to 978, while Unilever has shrunk from 606 to 540, a drop of 11 per cent.
In terms of advertising spending, after measuring the two companies' advertising format, location, frequency, and cost of delivery data, the report found that their advertising spending did shrink. Of the 712 sites that Procter and Gamble launched in 2016 and 2017, including Yahoo News, Buzzfeed and Reuters, 560 of them saw a decline in advertising and a significant reduction of about 79 percent, while Unilever saw an ad drop of about 57 percent on 155 of the 268 sites it launched in two years.
2. Greek yogurt giant Chobani is selling traditional yogurt, and it's time to dominate the entire yogurt market
Chobani spent a decade getting the whole of the United States to accept Greek yogurt, which he thought was more delicious and healthy than regular yogurt. This week, however, Chobani debuted the traditional yogurt Chobani Smooth. Chobani says they realize that "Greek yogurt isn't for everyone."
3. What did Procter and Gamble, Adidas and Unilever say in Cannes?
Marc Pritchard, Procter and Gamble's chief brand officer, who has repeatedly bombarded the advertising industry over the past year, came to Cannes to deliver his speech, urging advertisers to raise standards, increase transparency and eliminate waste. "The advertising industry spends about $600 billion a year and then gets very little sales growth."
Keith Weed, Unilever's chief marketing officer, is concerned about Brand Safety, a particularly serious vulnerability in the digital advertising environment that has nothing to do with negative content on Google and Facebook. Keith believes that advertisers must pay close attention to the way they buy ads during the process of procedural purchases.
Paul Gaudio, Adidas's global creative director, found two representatives of his personal illustrious resume at Cannes: tennis star Stan Smith himself and designer Alexander Wang, to discuss how to keep the brand relevant - or how to be cool.
Related reading:The first Cannes China Day: The Age of China's Ambitions Morketing depth
5. Pepsi commercials are going to be movies?
NBA star Kyrie Irving's Pepsi ad, Uncle Drew, was once popular online. Earlier this year, it was announced that the short film series would be brought to the screen. Two heavyweight celebrities have confirmed their roles in the film , former NBA star Shaquille O'Neal and Lil Reel Howery, who is best known for his role in Escape from the Dead.
1, Tmall Double 11 Global Carnival will launch "three one-night" linked live broadcast
On June 29, Alibaba Group announced that this year's Tmall Double 11 Global Carnival will reach a strategic partnership with Zhejiang Satellite TV, Beijing Satellite TV and Shenzhen Satellite TV, and that this year's Tmall Double 11 Global Carnival will launch a "three one-night" joint broadcast to jointly create a national carnival night. Through collaboration and innovation with the three major stations, Alibaba will create completely new forms of interaction and media based on big data, with online and offline interactions at its core, redefining the media, the way brands participate in communication, and the future of business.
1、YouTubeRelease a new oneVRVideo formatVR180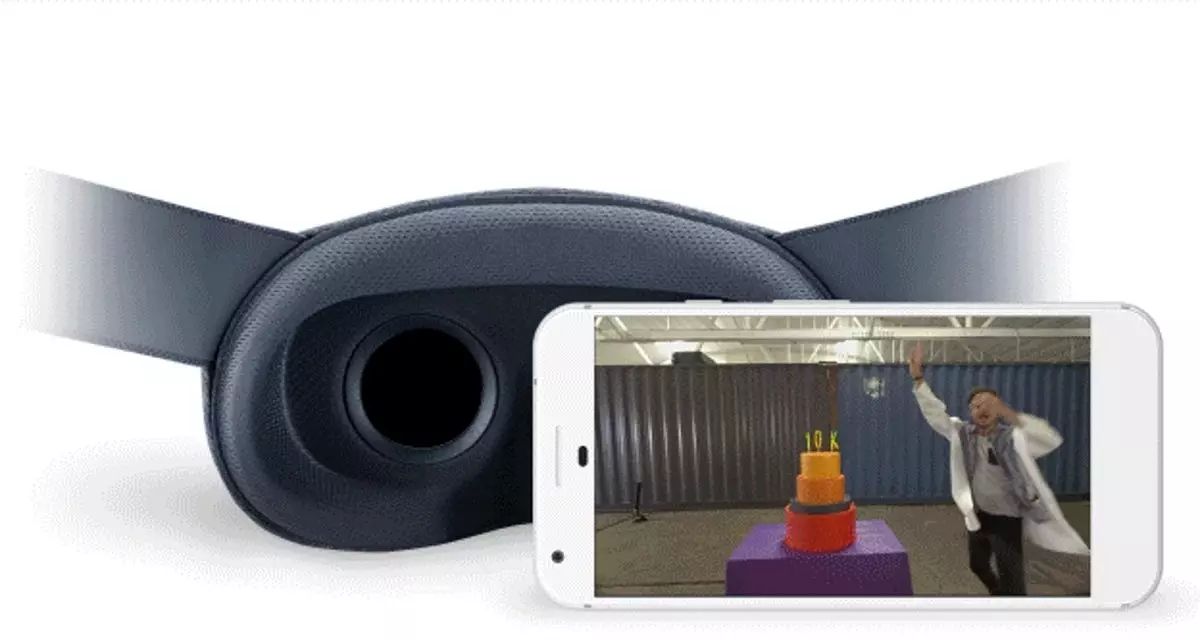 Right nowVRVideo is generally used360°Panorama format, but there is data to show there75%360°Video users only watch the images in front of them.YouTubeAnnouncing that it is working with Lenovo,LGAnd small ant technology cooperation, the introduction of a brand-newVRVideo formatVR180, which shows only the direction360°Ball typeVRHalf of the video, but can be greatly convenient to display. Whether for content creators and viewers,VR180Video formats are more practical.

Related reading:Can Google do VR advertising as a way for VR to cash out?
This week, Google launched a fun project:Use.VRAdvertising.The project was named Advr, and in the demo, the ad form is a square box"Cube-like Adformat", video ads are played on each side of the box, and the ad is run in a VR scene.
2, foreign media: Alibaba is developing Chinese speakers, or as early as next week
Chinese e-commerce giant Alibaba is developing a Chinese smart speaker to compete with Amazon's Echo series, according to a report released Thursday by the U.S. technology website The Information. The device could be unveiled as early as next week, according to people familiar with the matter. The device may be able to receive voice commands Chinese, allowing Alibaba's core users to buy products from shopping sites via voice, The Information said.
3filter spam messages with artificial intelligence InstagramAutomatic comment filters are available
On Thursday,InstagramTwo new tools have been released. The company says this helps reduce the number of spam messages while blocking offensive comments on content and videos. Users can choose to enable automatic comment filters. If offensive comments still appear when the comment filter is turned on, the user can go directly to them as beforeInstagramReport.InstagramComment filters are currently only available in English, but will support other languages in the future. On the other hand, spam filters automatically erase spam messages in English, Spanish, Portuguese, Arabic, French, German, Russian, Japanese, and Chinese.
4、GoogleBy.AISupported video analytics projects are released in public beta
As the company is in progressAIPart of the project,GooglePublish to the worldCloud Video Intelligence API。Video Intelligence APIDesigned to allow users to upload videos using a system called Tag Detection and get information about what's in them. In this release, the company has also added support for detecting pornographic content, a service that finds videos that are not suitable for sharing with audiences who don't have such content.
5, Apple AR Blueprint: 2020 or the release of smart glasses
Analyst Gene Munster recently gave a forecast for Apple over the next five years, noting that the analyst believes the company will launch the rumored smart glasses product in 2020.
1, 2021, the global app market size will reach 6.3 trillion U.S. dollars
According to foreign media reports, although the mobile application market has now developed to a more mature stage, but developers still have a lot of money to make in the future. According to a new analysis by App Annie, the global mobile app market will reach $6.3 trillion by 2021, up 380 percent from 1.3 trillion in 2016.
2Prediction: Internet video continues to grow and traditional TV advertising declines
Digital video is expected to grow robustly over the next few years.Moffett NathansonAnalysis predicts that the United States Internet/The average annual revenue growth rate for online video will be reached24%, from2021years70billions of dollars to grow2021years204billions of dollars.
3Mobile technology is developing:IDCSee wearables soar in the first quarter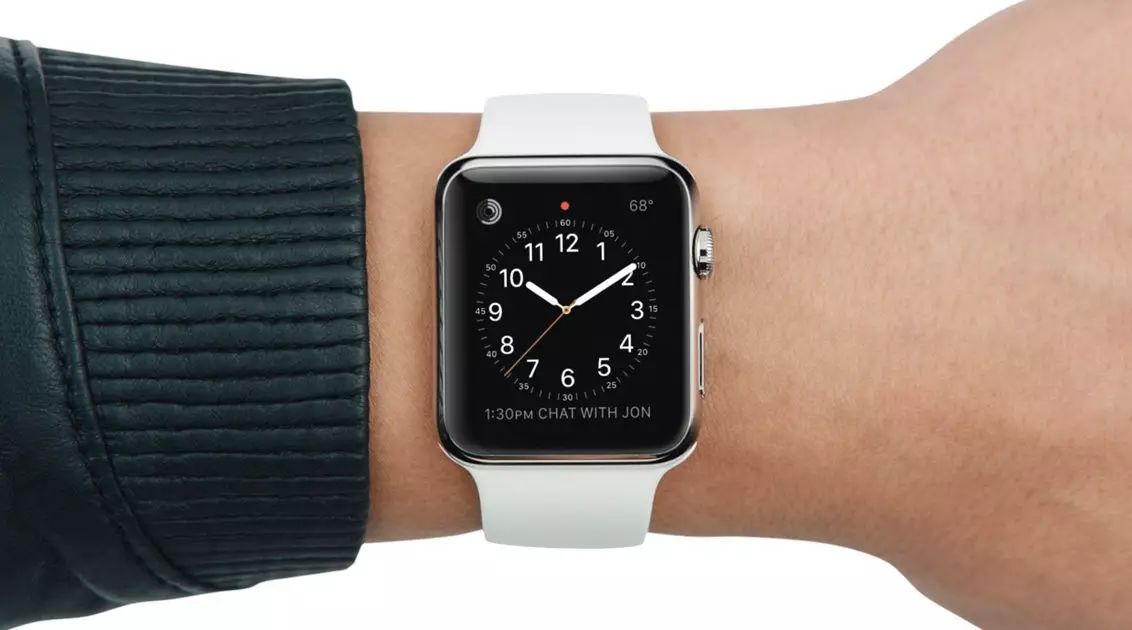 The global wearable market is in2017The first quarter maintained an upward trend, with Several of Xiaomi and Apple's products experiencing double growth. This is the International Data Corporation (IDCofficial announcement. IDCThe global quarterly wearable tracker shows that these companies2017A total of one was sent during the first quarter of the year247010,000 pieces of assembly equipment, than2010Q12090Ten thousand units have grown17.9%。
 4Is there a risk to websites that collect visitor email addresses?
More than.50% of websites collect visitors' email addresses, resulting in the possibility of privacy breaches. Under.ClutchAccording to the latest survey results, website visitors' email addresses are most frequently collected (57% followed by the name (47% ) and location (45), while this information can provide valuable insights for businesses, inconsistent security measures may increase the risk of visitor privacy breaches. Industry leaders point out that e-mail addresses are the biggest security risk to consumers.
5, Reuters Digital News Report: Fewer people don't watch ads
The biggest concern of 2015-2016 is dissipated (although Google has created an ad-blocking plug-in for Chrome, which could make a comeback): the report found that growth in desktop ad-blocking plug-ins has stagnated at about 24 percent, "most importantly, despite the prevalence of fear in the industry, it has not spread to smartphones, with less than 10 percent (actually 7 percent) of phones installing ad-blocking plug-ins, or browser default blocking ads... In another welcome sign, more (about 43 percent) of respondents agreed to temporarily turn off ad blockers while browsing a particular news site. "In addition, 12 percent made it clear that they liked to see ads.
1, digital advertising platform Celtra received $15 million in financing
According to foreign media, Celtra, a digital advertising creative management platform, has completed a $15 million financing effort for Unilever Ventures and WPP Group, Unilever Ventures, unilever venture capital firms owned by Unilever. After this round of financing, Celtra will work with Unilever to apply Celtra's technology to Unilever's global marketing organizations and to an ecosystem of service providers, technology vendors, and media providers.
2, Vice added another $450 million to make videos
This week Vice announced a $450 million financing from private equity firm TPG, an online media company that will continue to expand its video library to create more content suitable for multi-platform playback. "This round of financing will help us build the largest video library for millennials, available to VICE with more content, including news, food, music, fashion, art, travel, games, lifestyle, movies," said Shane Smith, Vice's CEO.
1, the first female executive creative director ever promoted in Shanghai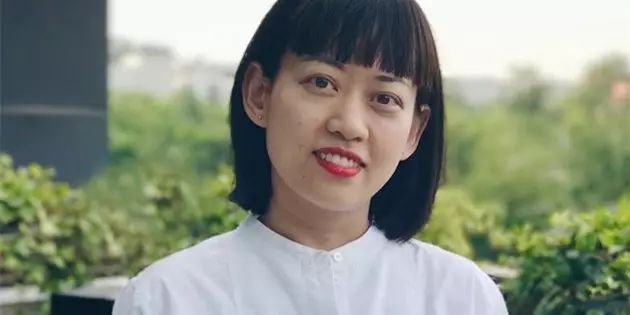 Shanghai has promoted a female executive creative director for the first time since its inception, re-enabling the dual ECD model. Vivian Yong, a former creative director, has been promoted to executive creative director of Shanghai's W-K, forming a creative division with Ian Toombs, who joined the company in January.
Independent point of view
1New market report: "The age of customers" is coming
Under.Forrester ResearchWe have entered the "customer era", an era in which customers, not companies, drive business decisions. "For this reason,"Mike Dickey"Businesses need to get to know their customers at a deeper level than ever before," he said. "In order to achieve deeper goals, access to and use of data is critical."DickeyContinue, "Don't always think you know the customer's needs or needs. "Embrace your customers and know what they're doing, not what you think they're doing." Maintain objectivity and allow data to provide insight. "
2In Cannes, advertisers are still lookingGoogleAnd.Facebookalternatives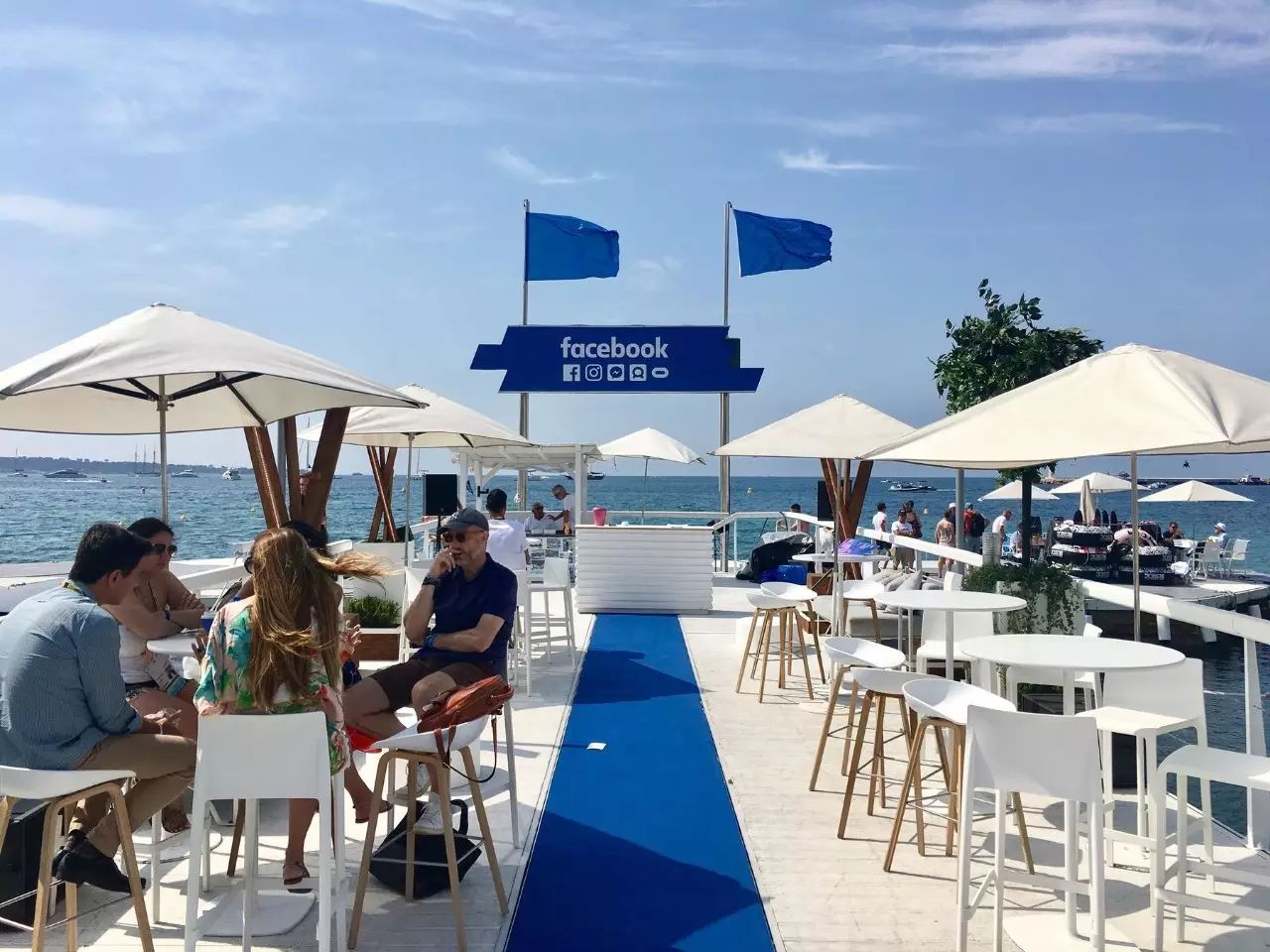 Like.Facebook,YouTubeAnd.TwitterSuch technology companies host conferences and meet with business partners in Cannes. The difference this year is that people don't believe it anymoreGoogleAnd.FacebookA third company (if one will appear) will be another platform, such asTwitterOr.Snapchat。 Instead, it feels like this third company might be a content provider, likeVerizonof theOathOr.Comcastof theNBC UniversalSuch companies have more control over what they distribute.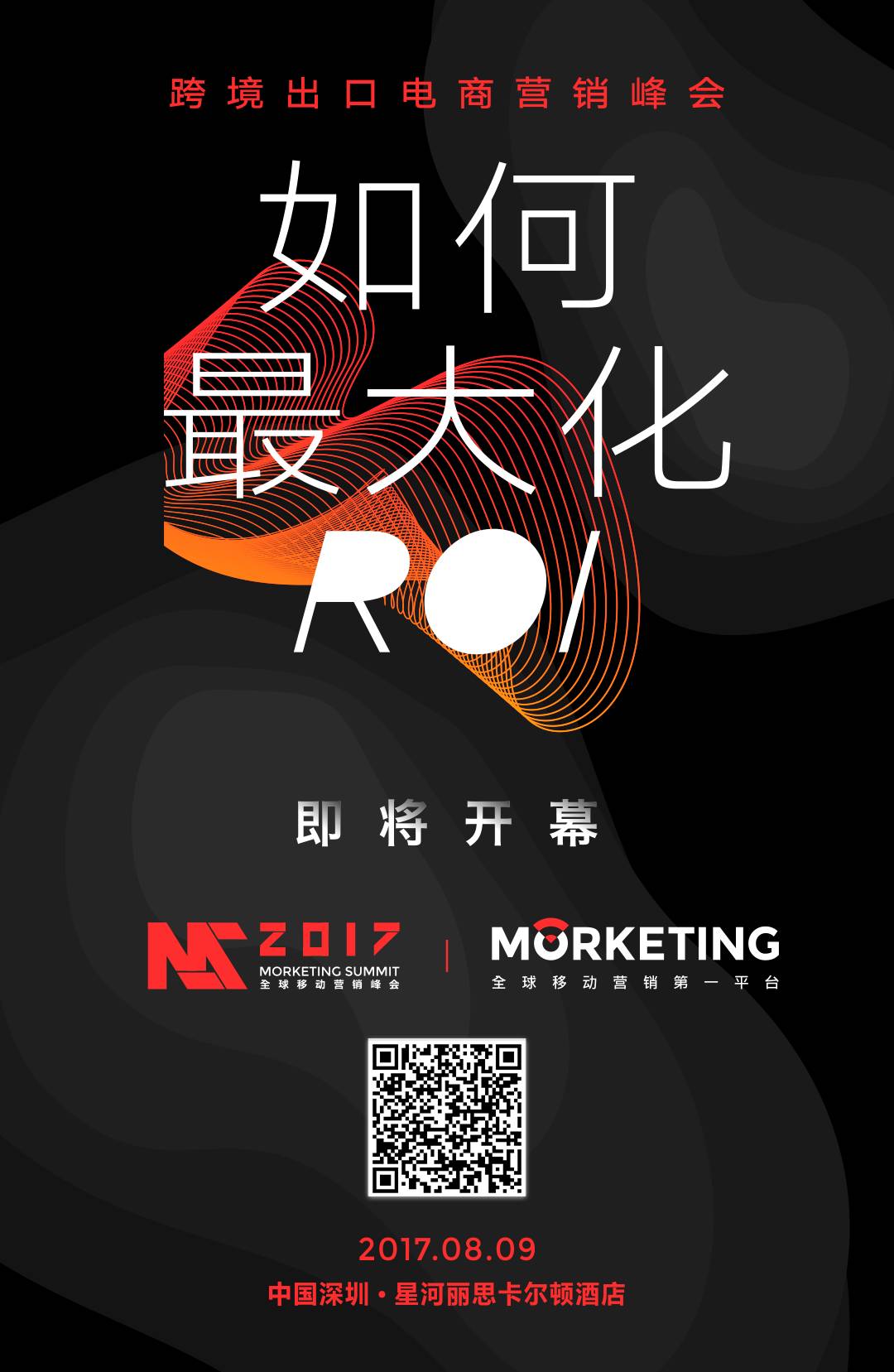 ---