Master this trick, and you can do a good job of Facebook ads
Text: Little Boy.
Not much text, but are the essence, welcome to fine items and collections.
If you do independent site sellers if you intend to do Facebook ads, there is time to brush you interested in the post, or search for your concerns, so that Facebook may give you the relevant content of advertising, when you see there are push ads for you, suggest you can click ads into to see how other people's ads, and the layout of the floor page.
Today, my Facebook page, I saw a lot of ads, one of which was an ad selling bags. Here's the picture: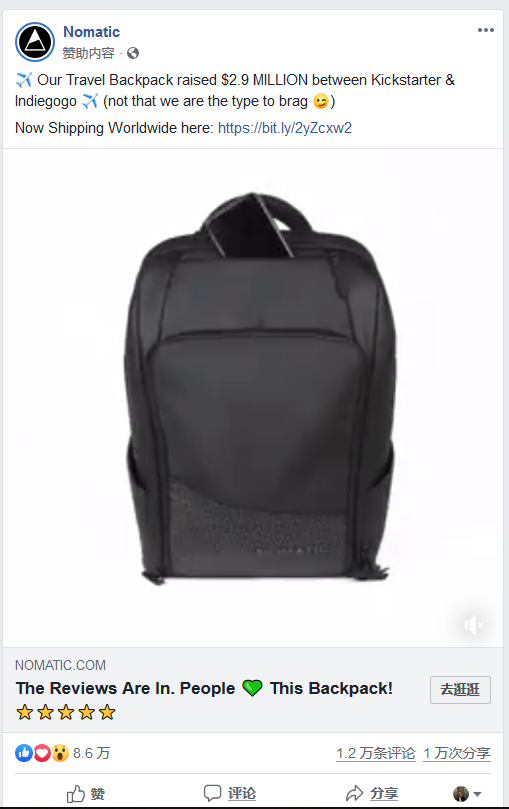 The last link you can see from the post is: https://bit.ly/2yZcxw2
Entering this link is going to jump to the corresponding ad stand-in landing page.
Previously, you added a plus sign after this link:https://bit.ly/2yZcxw2+Can see the corresponding data, now is not good, can only see the corresponding link, only the corresponding account created short link is entitled to view, so do not worry about your data is picked out.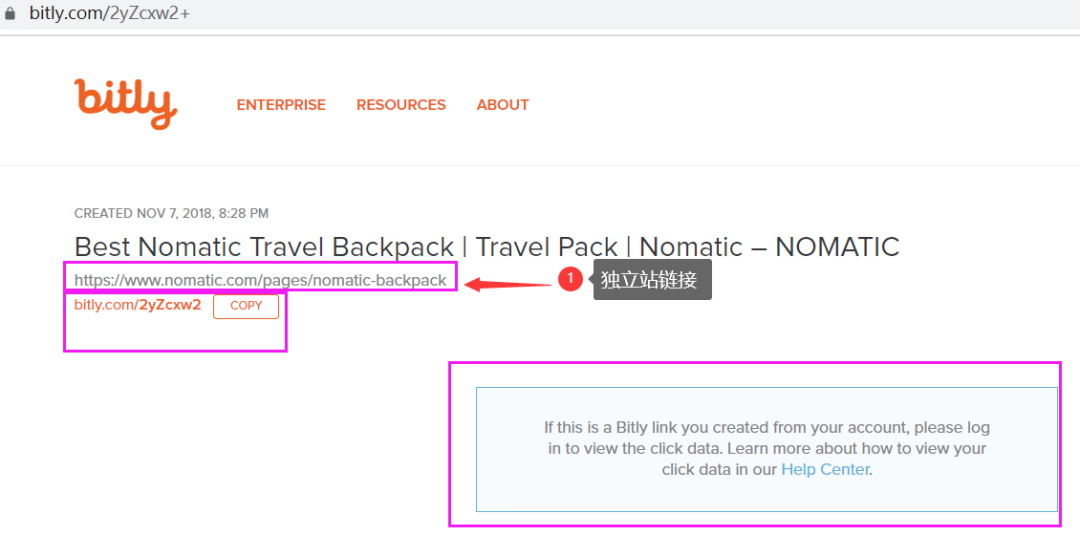 If you are the account owner, then you can see the relevant click conversion data for this link as follows: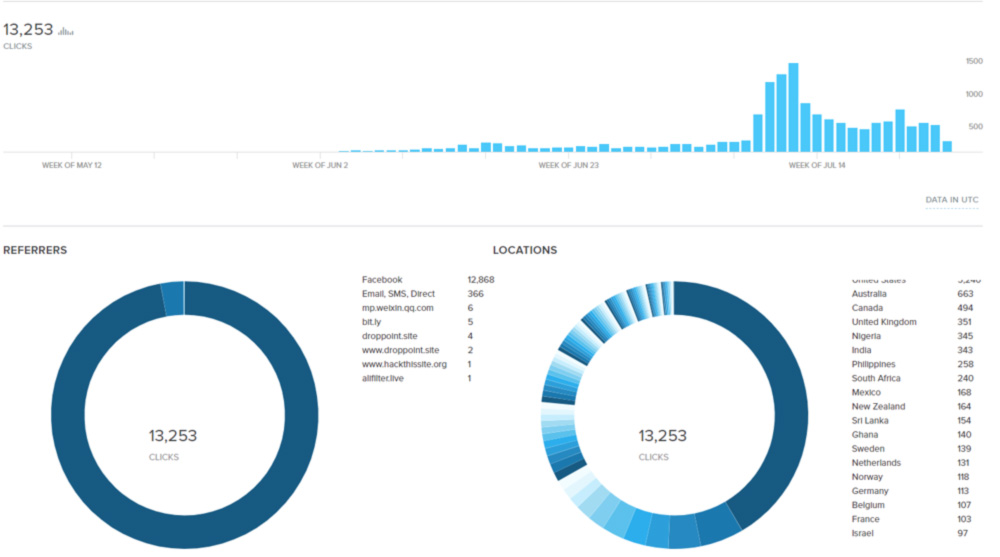 This bit.ly, suggested that when you put an advertisement, you can also use this link to try.
All right, let's go next to this site: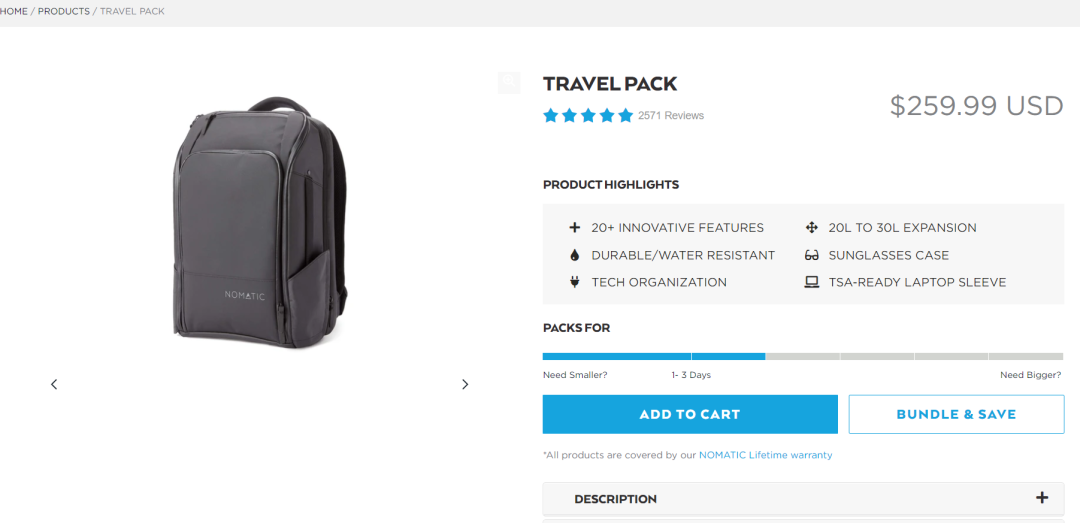 This station page design is also relatively simple, the product page only has a main picture, the product introduction inserted a few products with instructions picture, bags can accommodate what things and so on

Then I pretend to look at the next single, this site should be built by foreigners, the site does not charge freight.

The next page shows what payment methods can be supported.


For mainstream PayPal payment is essential, other Google Pay and Amazon pay two payment accounts are generally more difficult to apply down, the threshold is very high, another shop pay children do not know what, interested can go to their own research.
When you swipe into an ad, there are a few points you can study:

1, the form of advertising, video or pictures, worthy of research.

2, advertising copy content.
3, outbound link.
4, you can see who's commenting and who's sharing.For commenters and sharers, you can make good use of things, such as friending and replying to interactions.
5, open the corresponding advertising site, you can refer to their floor page product introduction, pricing, as well as the site with what collection methods, logistics and so on.

If you want to know more ads from this advertiser, we can do a search for your Page ads.

The ad library contains all the ads that are serving on various Facebook products, including Instagram, and not only has a full range of revenue, but also searches that increase ad transparency. Anyone can use the ad library, whether they're Facebook or Instagram users.  You can view all the ads in your serving, including ads that aren't in the advertiser's target audience, so you may not have seen them yet.
The search link for the Facebook Ad Library is as follows:
https://www.facebook.com/ads/library/?active_status=all&ad_type=all&country=US&impression_search_field=has_impressions_lifetime&view_all_page_id=1474183469524596&sort_data[direction]=desc&sort_data[mode]=relevancy_monthly_grouped

You can see all the ads, the most important is zero-cost, 100% free.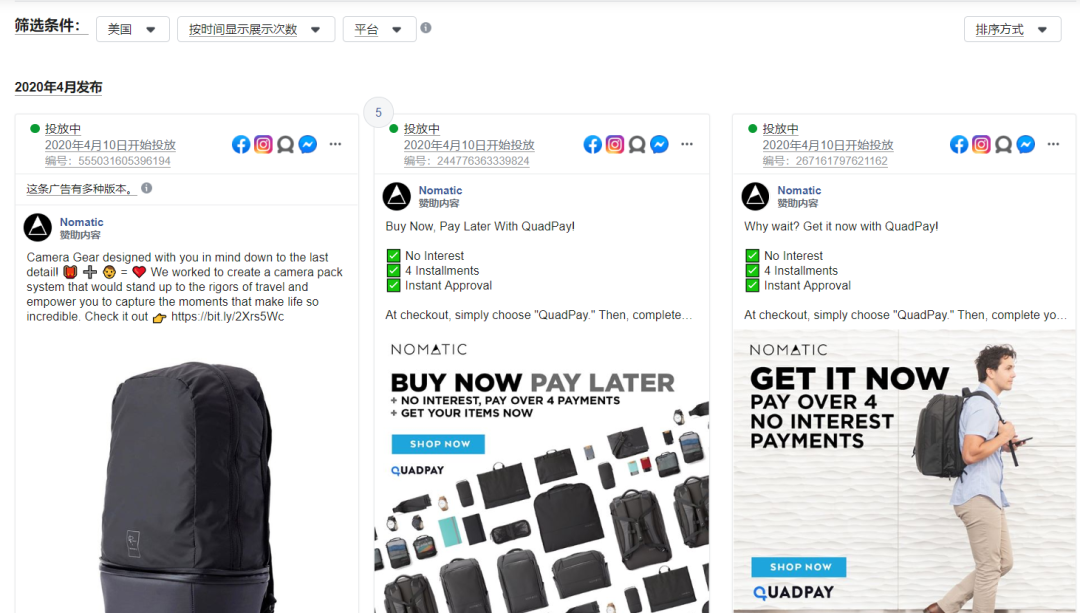 We have a market that can be screened, placed, impressions, platforms and so on.
The list allows you to see when your ads are running, their home page pixel numbers, your ad copy content, and more.
For Facebook operators, you can get a more marketing idea and a deeper understanding of your ads by referring to competitors or FB ads related to your product.
The previous article mentionedHow to find a Facebook store via GoogleYou can use it together, and if your Facebook isn't brushing ads that interest you or are peers, you can proactively search out each other's Facebook stores and then search through the name of your page on Facebook's ad library.
Share another paid tool:adspy.com (Advertising Spy)
This tool can help you better understand the audience of FB ads, but you need to pay 149 dollars a month, as long as the registration will ask you to pay, otherwise you can not use.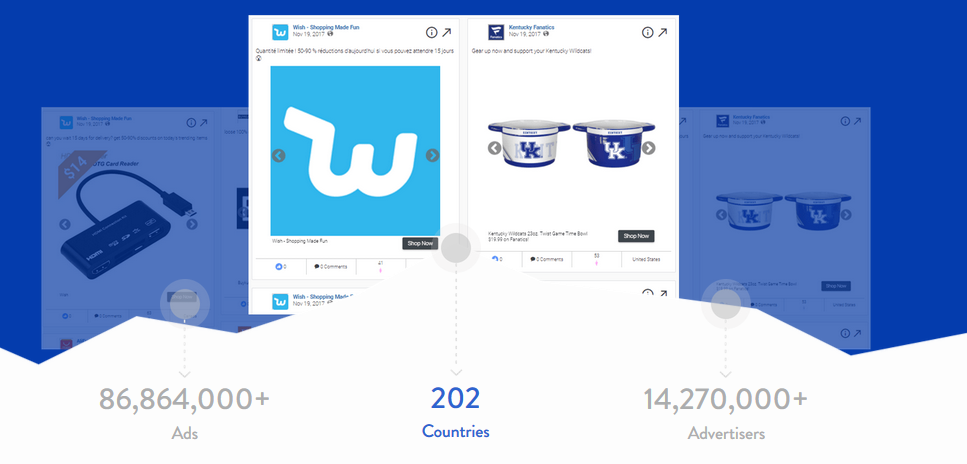 This software because of the payment reason, there is no beta version, so there is no in-depth study, such as interested small pot friends can spend some pocket money to buy to try, or go through the Internet search to understand the relevant features.
The above is today's sharing, I hope to help marketing partners, thank you!
Sellers who need to set up independent stations can try SHOPYY, try it for free for 15 days, clickRead the originaland experience.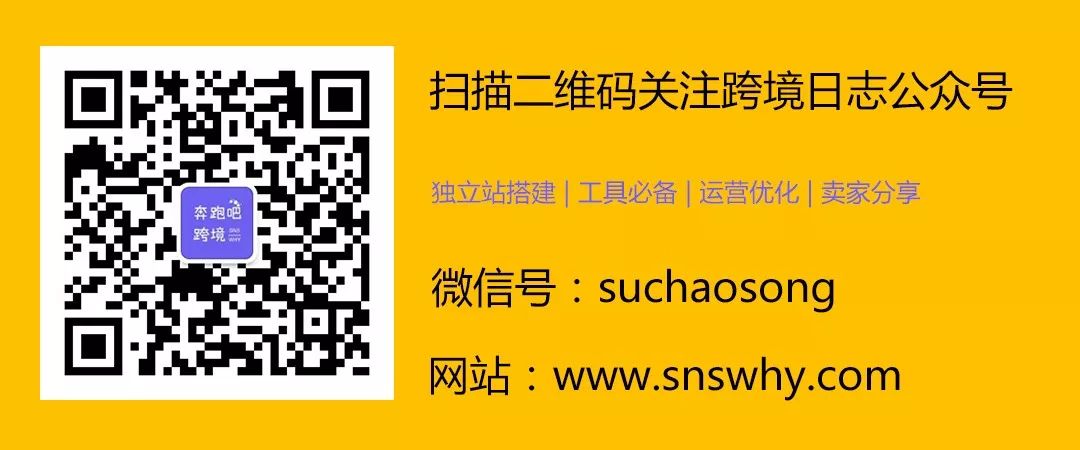 ---