Kim Main Daily . . Wang Yuan starred in Xiaomi's branded ads; Nestle Disney suspended ads on Youtube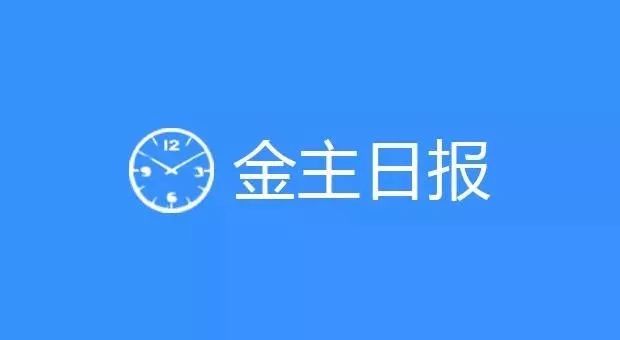 Wang Yuan stars in Xiaomi brand advertising film Will you
Yesterday Xiaomi 9 was officially released after nearly a week of warm-up, and the phone is aliased "Battle Angel". Brand spokesman Wang Yuan starred in the advertising film Will You, in which scenes change from black and white to color gradually introduced Xiaomi 9. In addition, Xiaomi also launched a "1 million looking for fighting angels" talent show activities, upload shakes, have a chance to get.
Nestle Disney has suspended ads on Youtube
Video blogger Matt Watson has released a 20-minute video detailing how some paedophiles make inappropriate comments about minors in the comments section, and even pointing out that the specific time is "head-to-head." YouTube's algorithms will continue to recommend similar content to users, and Ads from Nestle and other brands will play out in these bad content. Big advertisers, such as Nestle and Disney, have suspended ads on YouTube comments for fear of reputational damage after learning of child pornography in their comments areas.
Morning light stationery to start the school advertising film
The Spring Festival is over and the students are going to start school. Morning light stationery filmed the night before the start of school to catch up with the homework of the advertising film, the two generations of students after the surprise completion of homework by parents to compare the scene. Times are changing, and Morning Light has introduced a better-used stylus. And the end of the text "time passed, we are all making progress" is not bad.
Volkswagen launches new LOGO
Volkswagen has introduced a new Logo, a monochrome flat design that removed 3D appearance and gradient colors. The brand has not yet been officially announced, but in some of the media materials released to the public, it can be found that the new logo has been replaced.
JD.com announcedFive strategic plans for business in 2019
On the evening of the 20th, JD.com Announced the five strategic planning layouts of JD.com's 2019 enterprise business, namely, entrance construction, operational upgrading, open collaboration, digital industrial products, and full enterprise customer coverage. Song Chunzheng, vice president of JD.com Group and head of enterprise business, shared three major trends in enterprise-level business development in 2019: first, digital ecological trends, second, the transformation of cost centers into business centers, and third, intelligent speed-up.
Hello Ride will be launched nationwide on February 22
On February 21st it was announced that Hello Travel would launch nationwide on February 22nd, according to an update on the App Store. At the end of January this year, Hello Travel announced that six cities in Shanghai, Guangzhou, Hangzhou, Chengdu, Hefei and Dongguan will be launched for trial operation.
Amazon may take market share from Google in 2019
February 21 (UPI) -- Amazon's advertising business will take market share from Google in 2019, according to the latest estimates from research firm eMarketer. Amazon is expected to account for 8.8 percent of U.S. digital advertising spending in 2019, up from 6.8 percent in 2018, and could reach 10 percent next year, according to the study.
By contrast, Market leader Google's market share is expected to fall by 1 percentage point, from 38.2 per cent to 37.2 per cent. Facebook is expected to account for 22.1 percent of U.S. digital advertising spending in 2019, up only slightly from 21.8 percent last year.
NetEase releases Q4 results: Revenue of $2.89 billion, net income from online gaming business up 37.7% YoY
On February 21, NetEase reported Q4 revenue of $2.89 billion in the fourth quarter of 2018, up 17.8% year-on-year and a market forecast of $2.945 billion. Fourth-quarter adjusted earnings per ADS were $2.66, above market expectations of $2.43.
Net profit was $247 million, up 6.6 per cent year-on-year, compared with market expectations of $201 million, and gross profit of $1.11 billion, up 33.3 per cent year-on-year. Among them, net income from the online gaming business was RMB11.02 billion, up 37.7% YoY, while net income from the e-commerce business was RMB6,679 million, up 43.5% YoY.
Mimimon's public account has been cancelled
On February 21st, Bianews discovered that the Mimimon WeChat public number had been written off. The public number states, "The account has been self-de-de-signed and discontinued." "
Daily you will be on-line social group e-commerce platform
Fresh e-commerce daily excellent plan online social group e-commerce platform "daily spelling". At present, "Daily Spelling" is in the process of internal testing, plans to be officially launched on February 25, positioning as a global selection of fresh social group e-commerce platform. "Daily Spelling" has developed a relevant system, divided into members, selector and consultants. Coaching 30 senior members will be selected.
Ding Lei: Online education in 2019 will be one of NetEase's focused businesses
NetEase CEO Ding Lei in the interpretation of Q4 financial report conference call, said, "Music and games are the consumption of content products, education NetEase has a very long time user accumulation, and we have done 10 years, we feel that Chinese parents have begun to get used to online education, and then artificial intelligence technology maturity also makes online education more innovative, which makes innovation in equipment and courses more likely, the first is the market is large, the second consumer also accepted." "

Long press QR code for free attention Advertiser Watch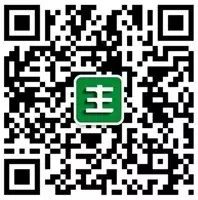 Microseal: ggz8848
To find out about advertisers, follow usAdvertiser Watch
For more, please click below:Read the original text
---