It's all TV audiences, why are the ads we see different?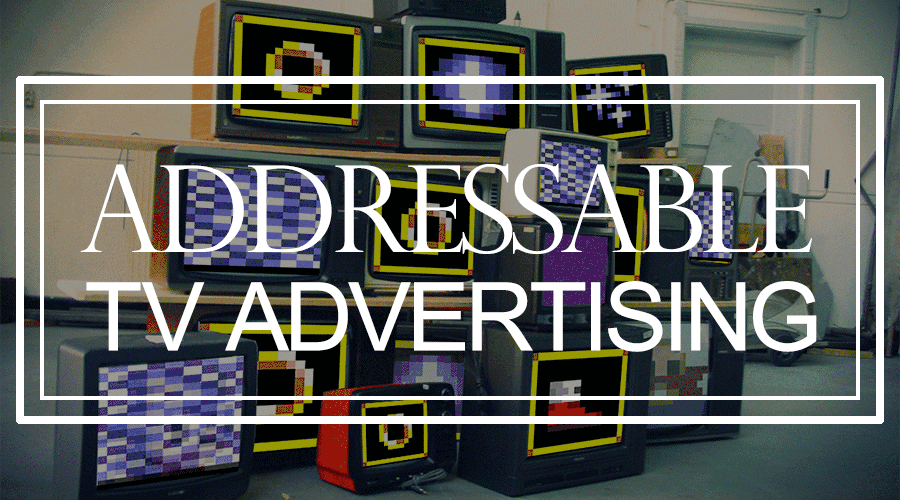 # Digital Marketing Wikipedia # by HDMR

This series is original by HDMR, please indicate the source if you need to reproduce it
As the representative of traditional media, television has always been regardedIndependent advertising ecology。 Advertisers bid for prime-time, prime-time content resources to provide business information to the widest audience.
To this day,Television is still a privileged class in the marketing worldBut even so, the logic of the same ad screen for everyone seems to be thereToo extensive。 As a result, in the digital tide, in the time period, channels, content, in addition to the method of division, television media also began to look for more"Precise delivery"possibility. A new concept was thus born:
Addressable TV Advertising 
Addressable TV ads
-- 

 --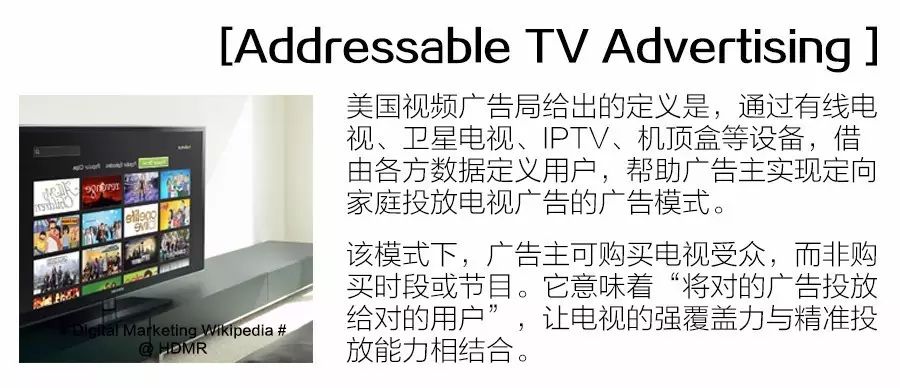 Simply put,Addressable TV adsWILL BE TV adsPull the audience purchase model from the ad bit purchase model。 It pulls tv advertising audiences into the digital marketing system, which can be accessed through multiple data,Get a better understanding of every TV homebased on demographic attributes, geographic location, media preferences, and other dataMore preciseTV ad drag-and-drop strategy.
Currently, U.S. television media will be available in normal linear programming2 minutes/hourthe length of the addressable TV ad. Different from the TV ads cast, during this time,Different TV home users will see different ad screens。
Allstate Insurance, for example, has launchedAddressable TV ads。 They.Choose a TV audience that rents and sells rental insurance products。 In the launch, they obtained user data from several third-party data companies, connected to the registration data of addressable TV users, and finally found an appointment15 million householdsRental homes run ads.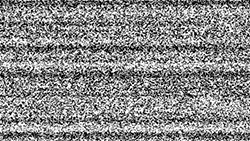 In.Addressable TV adsIn logic, the TV is like a cell phone, tablet, PC,It's just a screen that carries adsinstead of an independent advertising ecology. Digital delivery also makes TV advertising more accurate and controllable.
Experian, a data analytics agency, published monitoring data on addressable television advertising in 2011, saying it allowed users to do so compared to traditional television advertisingExit rate reduced by 38%。
Star Media noted in a report on addressable television advertising monitoring that the project was monitoredRetail brand-to-store rates increased by an average of 70%, car brand-to-store rates increased by an average of 50%, and tourist destination visits increased by an average of 20%。
For television networks, addressable tv advertising is helpingRegional mediaIncrease the value of your ads. Because in this system, the media is not the overall number of coverage, butThe value of each user。
-- 

 --
In factAddressable TVThe concept has a long history and is said to be in1980sThere's a discussion about tv-oriented broadcasting, and Google and Microsoft are there2000Age.to carry out such advertising business.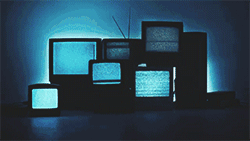 2006Comcast, a U.S. cable and telecommunications service provider, conducted theThe first addressable TV advertising experimentto try to run ads based on the geographic location of different home TV users.
2008Comcast, Time Warner and several other U.S. cable broadcasters set up a company called Project Canoe, which launched the AdSmart service, installed 7.3 million high-definition set-top boxes in the United Kingdom, andExpand addressable TV ad serving。 In this mode, TV ads are downloaded and stored in a user-specific set-top box, automatically replacing traditional TV ads during ad hours.
In 2009, NBC teamed up with Microsoft.Combined with geographic information data, automated purchase technology to sell television advertising。 They analyze TV network data from set-top boxes, access third-party data, analyze consumers' media preferences, shopping habits, location information, and match advertising content.
During the 2016 U.S. election, an agency that specializes in addressable television political advertisingabout 200 ordersTarget campaign ads. They say addressable television political ads are becoming more frequent.
U.S. Bureau of Video AdvertisingData released in 2016 said addressable television advertising was already availableCovers 42% of TV home users。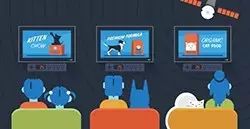 U.S. addressable TV ads spent $400 million in 2015, according to Emarketer.2016growth to$890 million,1.3% of the overall TV advertising budget, four times as many as in 2014.
According to a July 2015 survey of senior marketers conducted by the U.S. Interactive Advertising Bureau,28%the interviewee had beenIt's been droppedAddressable TV ads, and more38%the interviewee is interested inTry it in the next yearApplication.
At present, several major internationalMedia Agency GroupAddressable television advertising has been launched, and the model is in full bloom in Europe and the United States. Germany and other countries where television advertising does not occupy an absolutely strong position, but also to address the ability to address as an important factor to enhance the attractiveness of television advertising. At the same time, Samsung and so onSmart TV device manufacturers, is also trying to split the TV advertising budget by intervening in the media market through addressable television advertising.谷歌、Facebook、netflix、hulu、AmazonIt's also on the road.
-- 

 --
The domestic discussion of digital television has also been going on for a long time. Data show that as of June 30, 2016, domesticInternet TVthe amount of security reached130 million units。
In the advertising is mainly on the OTT sidePower on, patch widemainly。 There are already companies on the Internet TV levelProgramd purchases, agent OTV, IPTV advertising, but also specifically for the television side of the user behavior acquisition tools came out.
But TV, cable TV level has not been much movement, alsoIt has not yet appearedSubstitute advertising products for traditional TV ad slots.
--

--
Addressable TV adsConcepts can be confused with similar concepts, such asProgrammed TV
(programmatic tv)。
Digiday and Twitter Mogul proposed in the Program TV White Paper, launched in May 2016,Program TV purchaseGenerally more broadlyAutomated TV advertising resources planning, purchase, execution。 It provides advertisers with data on the networks, time slots, and programs they need to buy, improving the ability to target purchases, but it's basicDoes not go deep into targeted delivery of specific users, homes, and devices。 AndAddressable TV deliveryIt is dominated by cable and satellite television networks, which can connect advertisers' first-party data to advertisingDirected deliveryTo a specific user or device.
In simple terms, programd is an addressable tv advertising productOne of the ways to buy。 As of June 2016, programd television advertising accounted for about 1 percent of U.S. television advertising spending, reaching $700 million.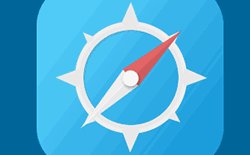 Another common synonym isTargeted TV ads(targeted tv)。
Addressable TV ads areOne that implements targeted deliverytechnical meansAnother common approach is based on audience media behavior dataPre-judgmental delivery。 The main difference between the two approaches is thatAddressable adsCan make different audiences inSee different ads on the same show; And the dataPre-judgment deliveryAccording to the principle of audience proximity, the ads will be placed in a specific program, time period, at this time to watch the programYour audience sees the same ads。
Targeted ads are running at this stageData prejudgment of the main implementation methodsMany television stations open data interfaces to help advertisers better understand their audience's media behavior preferences and deliver the right ads to the right time slots or programs.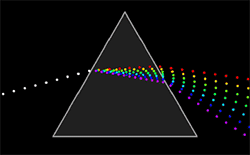 But.Addressable TVIncorporating television into the digital marketing system, so that television data hasand other screen data to open up the potentialto help advertisers better understand their audience's all-media preferences. In fact, many organizations are now trying to connect the user data of television and other screens for more accurate insight and delivery.
On the television side, people are set-top boxes, network television and other terminalsGive the device a unique number, through the deviceIP address, network registration informationand other clues to try to connect the user's multiple networked devices. In the U.S., a number of telecommunications service companies are already making acquisitions of television networks, with official hopesAccess existing mobile network data and acquired television network data, forming a multi-channel, multi-screen siege of consumers.
On the mobile side, there are also companies that launch tools that are similarListen to the sound of musicway, in a very short timeIdentify what the TV is playingto match the TV with the phone, and combine the data of the two major media to understand the consumer.
In addition, there are parts that companies will take advantage ofThe TV's built-in camera provides facial recognitionto find out exactly who it isFamily membersWatch tv to increase precision to individuals, not home users. It is reported that Google and Microsoft have previously acquired similar business companies.
--

-- 
Although.Addressable TV adsIt seems to give TV advertising a broader future, but in reality, it still faces someProblem.。
Currently, the TV can be addressedThe size of the user is still smallThe willingness to change the traditional television network is not so strong, the data of different networks in the early days often will not be open, single-platform operation more limited the size of a single delivery can affect the user;CPM unit priceHigherAccording to media reports, the price of such ads in the United States is close to $100/CPM, higher than traditional television advertising and online video.
The two are in commonLimited the promotion of addressable TV advertising ROI, it requires advertisers to have higher media management capabilities and be able to propose moreDetailed media planningand mobilize theseextremely narrow crowdmarketing value. But at this stage of data application level, this is not an easy thing to do.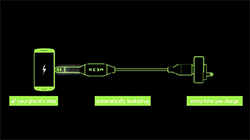 The emergence of new forms often also creates new problems. In February 2016, Vizio, a smart TV, was fined $2 million for privately collecting information about users' viewing data, IP, address, zip code, etc. without informing themThe first personal information leak caused by a smart TVDew case。
--

--
Like many emerging marketing concepts,Addressable TV adsrepresents the future trend, but itselfIt's not mature enough。 In the face of such concepts,HDMR recommendsAdvertisers continue to pay attention, and advertisers who specialize in accurate, effective advertising can consider further attempts.
① 
Advertisers need to get their ideas right first
With the development of digital technology
Television will not be an independent ecology,It's one of many screens
It can be delivered and monitored digitally
② 
as part of the digital ecology
Data on the TELEVISION side is needed and necessary
Integrate organically with other screens
③
A precise audience needs precise content
While improving the media's precision orientation capabilities
Advertisers also need to improve their audience's ability to accurately see and produce content
-- END --

This series is original by HDMR, please indicate the source if you need to reproduce it

# Digital Marketing Wikipedia # 
HDMR

---