Interpreting the digital marketing values of KOC News: "Let advertising be linked to marketing and scenes, not cut off!"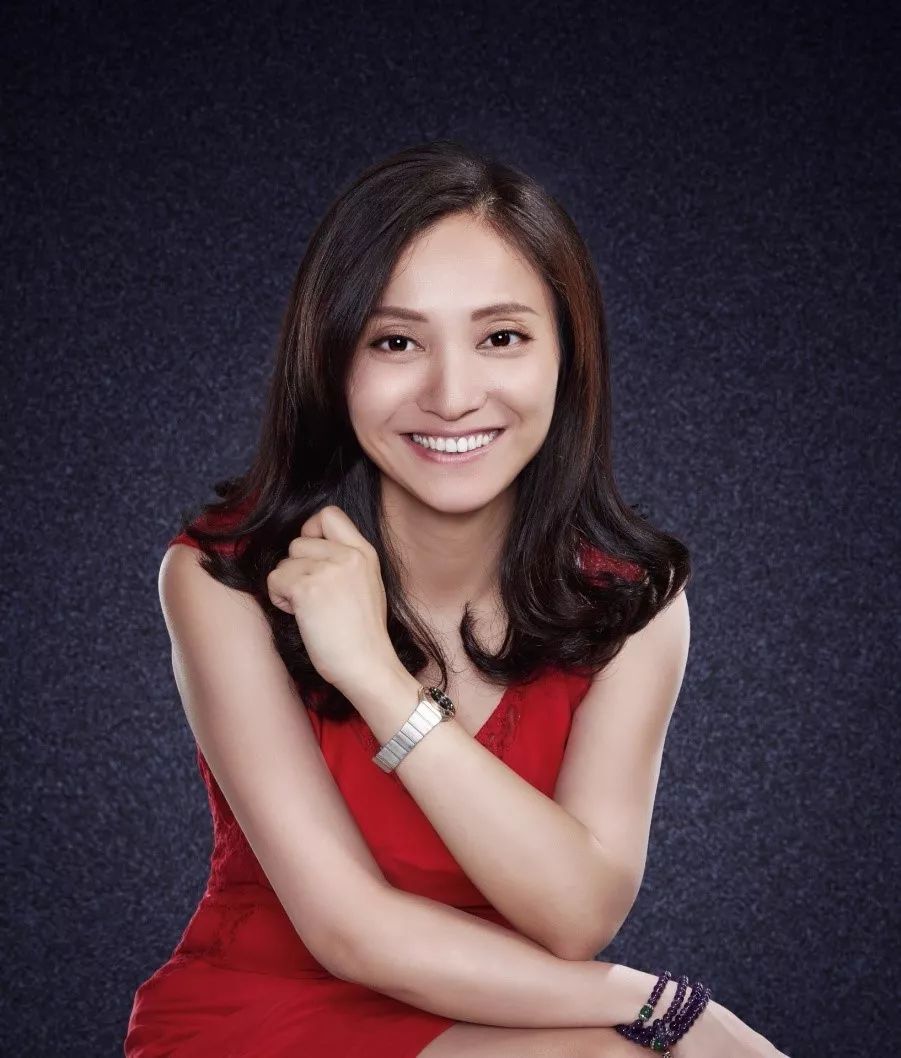 Cover person: Wang Aifei, president of the digital advertising division of the University of Science and D.I
1 interview with Marketing Person of the Year 2018
Editor-in-chief: Li Dongyang 
Editor: Peng Wenqing
Guide.
Consumer distraction, time fragmentation, diversified and personalized development of demand has long been a common phenomenon in the entire business society, around the consumption upgrade of brand marketing is also facing "enhance efficiency", "integration of resources", "emphasis on experience" and other multi-dimensional challenges, and entertainment marketing, film marketing, sports marketing and other models of vertical segmentation trend is becoming more and more obvious.
At the same time, throughout the many classic marketing cases, it is not difficult to find that relying on artificial intelligence technology and big data advantages of digital marketing, in the process of helping brands to achieve marketing appeal shows irreplaceable value.
When it came to artificial intelligence in China, many people must have thought of The University of Science and Technology for the first time, and the Asia-Pacific region's largest listed company for intelligent voice and artificial intelligence was named the world's sixth-smartest company in 2017.
Today, we will combine the interview with Ms. Wang Aifei, President of the Digital Advertising Division of THECO, to interpret how in-depth thinking ISO Fei has on digital marketing, what kind of digital marketing system is built, and its influence on the industry geometry...
Every technological change will bring about the remodeling of the marketing industry, with the maturity of artificial intelligence technology, we ushered in the era of artificial intelligence marketing, each change of era will also give a generation of extraordinary opportunities, there will always be some people will seize the opportunity to become the industry's disruptor.
Wang Aifei, the current president of the digital advertising division of the University of Science and Society, is such an example. As a senior authoritative expert in the field of digital marketing in China, Wang Aifei has nearly two decades of experience in Internet and mobile Internet, has a wealth of media technology, product management, marketing and team management experience, is good at integrating technological innovation and traditional marketing solutions, empowering enterprise marketing, for tens of thousands of small and medium-sized enterprises to provide digital marketing products and services. As early as 2012, Wang Aifei put forward a forward-looking business model of "integrating technology, data and media resources from a third-party perspective to help advertisers achieve intelligent marketing". Coinciden with the meeting, Wang Afei and THECO fei contact found that her innovative business model can be fully implemented and landed in large-scale artificial intelligence enterprises, precisely the University of Science and Technology has been promoting the development of digital marketing, therefore, out of the concept, direction of the high degree of fit, Wang Aifei quickly led the news flight marketing team has achieved remarkable results in the industry.
Compared with the step from traditional marketing to intelligent marketing, Wang Aifei's many years of experience in the industry has given her a four-way background of technology, products, media and third-party service providers, both for the industry's general environmental trends and brand enterprises marketing pain points have a clear and unique understanding, but also for the needs of the public in the business community has a keen and accurate insight.
Wang Aifei believes that from the 1990s to the television media, to today's diversified state, users' attention is more and more distracted, and the enterprise's marketing means and marketing is more and more difficult. "In the past, enterprises in CCTV advertising on the line, big brands on the CCTV gold segment, small brands on the local TV. Channel concentration, relatively speaking, marketing or advertising dissemination is slightly easier. "Nowadays, all kinds of platforms, APPS come out, and people's lives are networked, causing advertisers to do marketing.Contacts become highly dispersed, or user loyalty decreases,Because their choices and spaces become more and more wide. "
And the emergence of artificial intelligence, first of all, can help enterprises to improve the efficiency of advertising. "Traffic is king" is a big law of advertising marketing, but at this stage the brand has attached importance to a problem: traffic is important, accurate traffic is more important! User attention fragmentation, access to traffic channels have many, artificial intelligence technology can further help enterprises to identify and match effective traffic, at least to save the cost of invalid traffic.
For example, most brands buy advertising space on traditional websites, even if it can guarantee exposure, but the real effective audience may not attract less than 1/3 of the total exposure, which is a waste of the brand, and different channels of traffic behind the crowd re-engagement is very large, enterprises will be for the same target users to pay channel fees, artificial intelligence value, lies in the company's advertising in the right time to the right people to see, and can control frequency. This greatly improves delivery efficiency.
Of course, efficiency improvement alone is not enough, through advertising to achieve brand and user interaction, but also become the general needs of enterprises. Each brand has connotations, stories, in the presentation, enterprises have chosen 15 seconds, 30 seconds and other TVC ads, but this kind of one-way, "active diffusion" type of communication can not interact with users;
Zoom in, where consumers are interested, what hot spots they're chasing, what forms of interaction or channels they like, and so on, artificial intelligence can provide answers for brands, and even turn consumers into operational users, generating persistent links.
Around the two core tasks of "improving advertising efficiency" and "intelligent interaction", Wang Aifei has further careful thinking.
She analyzed that the past advertising decisions, too dependent on people's experience judgment, the results will be more subjective and lagging, coupled with the current variety of APPS behind the high degree of crowd re-matching, resulting in waste of time and budget is very common.
And the AI marketing through big data capabilities and AI technology to help enterprises to create a comprehensive consumer portrait, and based on AI algorithms for marketing to provide a scientific basis for accurate delivery, while with industry experts, for the landing of artificial intelligence to provide optimization guidance, and constantly optimize planning. In this way, AI technology combined with industry thinking, to achieve maximum marketing value for enterprises.
On the other hand, the news fly AI marketingHelps businesses control their budgets, each money is spent on the cutting edge, that is, the system can be based on the enterprise set a good budget plan for scientific distribution, in the same way, it also has a "heavy" function, such as enterprises want to a certain group of people only three exposure, then A, B, C three APP each appear a chance to expose, the system will automatically terminate, to avoid unnecessary re-consign.
At the same time, all the data provided by the system is real-time, allowing enterprises to adjust their policies flexibly and in a timely manner to take advantage of the opportunity.
And in terms of intelligent interaction, "becauseSound is a brand imprint that brings its own emotional genes, so the world's leading voice interaction technology has been widely used by brands in various creative cases. "In addition, we hope to develop more interesting interactions with new technologies such as VR and AI face recognition. "
Based on this, Wang Aifei also revealed: "In 2018, we will hold AI advertising creative contest, calling on excellent advertising companies, startups and major brands to actively participate in how to use the energy of existing technology for brand empowerment, to find a better way to make brand content, ideas, in the realization of interaction with users at the same time, enhance the user's memory or participation in the brand." "
It is worth noting that ITC believes that user traffic has a strong correlation with the scene.Full-scene marketing is being created, i.e. different ads are triggered for different scenarios. For example, when the user is driving, you can complete the interaction with the smart devices and systems of the University of Science and Technology, when asking for the road, the system automatically recommends nearby restaurants, entertainment merchants, when asking about the weather, the system homeopathic introduction of anti-fog haze products ...
To put it enough, KOC Flight is trying to fully integrate advertising marketing with the scene.Let advertising no longer rigid, rigid, but to meet the needs of users in the form of solutions to reduce the user's "vigilance" of advertising, so that enterprises not only advertising, but in marketing.
This set of theoretical system, precisely can release the value of science and technology fly smart speakers, smart watches and other smart hardware devices. Because these devices are deeply embedded in the user's life scenario, brands can relate directly to the user through these devices.
In fact, many brands have already tasted the "sweetness" of this. For example, A speaker customized for Nestle, both an entertainment device and a health knowledge base built by Nestle, quickly helped to promote the landing of Nestle's "health assistant" concept, and many banks also customized many smart devices distributed to its members, providing entertainment at the same time, to achieve long-term interaction with users, is a very successful user operation of the new model.
"We believe that the future trend across the industry is the Internet of Everything." "When everything is connected, businesses can have better, shorter links, better interactions, and really run users, rather than saying that advertising and marketing are cut off," Wang said. "
Adhering to the founding team Liu Qingfeng, Hu Yu and other top scientists in the world's pragmatic style, since its establishment in 1999, the university has been quietly working in the field of artificial intelligence, but in recent years, this low-key company, but frequently exposed in the international perspective.
And led by Wang Aifei, the digital advertising division of the University of Science and Technology, also in this period, has made from the theoretical system innovation, to the system platform to build, and then to the real case landing all-round breakthrough. On March 9, 2018, it was sponsored by Internet Weekly of the Chinese Academy of Sciences, the Information Research Center of the Chinese Academy of Social Sciences, and eNet Silicon Valley PowerThe 2017 Internet Weekly Person of the Year and Product of the Year Awards were awarded to Wang Aifei as the "Most Model Innovative Leadership Person of the Year".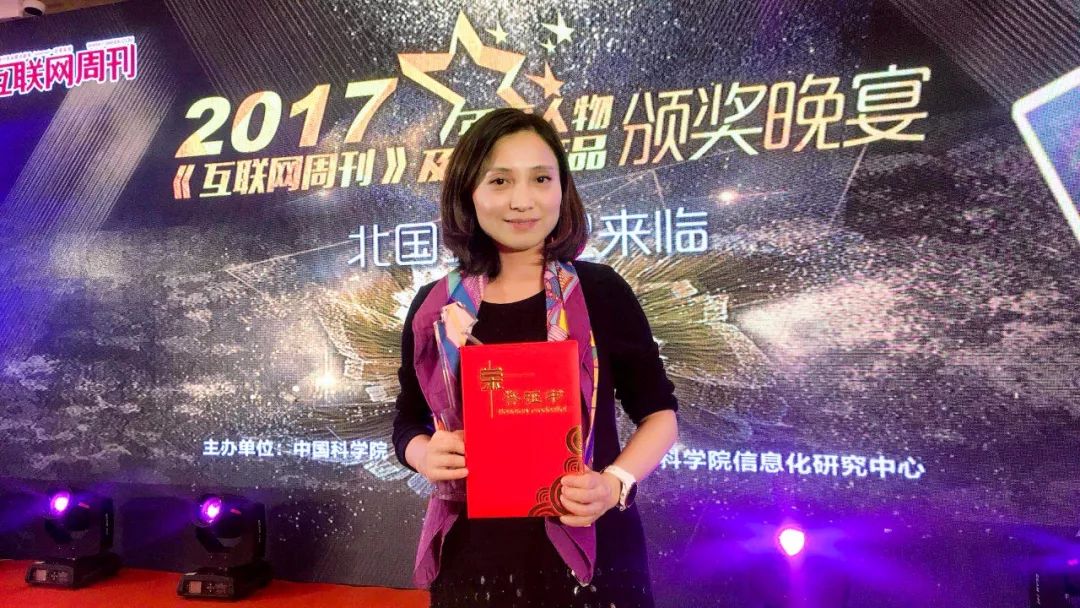 Wang Aifei won the 2017 Internet Weekly
"Most Model Innovation Leadership Person of the Year" Award
In this regard, Wang Aifei said: "Although this is a character award, but this award is actually awarded to the University of Science and Technology." "And the reason for the award on behalf of the University of Science and Technology, she believes that one is because all walks of life agree with the future trend of science and technology, the second is to believe that the innovation ability of the University of Science and Technology fly can be born a new species, to subvert the original business model and layout, three is because the University of Science and Technology as an "artificial intelligence national team", in education, health care and other rigid areas highlighted the status of NO.1.
For example, the artificial intelligence technology of the University of Science and Technology can help teachers read papers, improve the level of knowledge of students, but also to help doctors diagnose difficult problems ... During the 2018 National Conference, the news flight heard more amazing global, become "net red".
When it comes to China's digital marketing or intelligent marketing industry, as Wang Aifei says, the industry has passed its in its insanity, with rapid growth on the nodes of transformation and opportunities and challenges still coexisting.
The first challenge is the improvement of AI's digital marketing ecosystem. Wang Aifei said that many large companies have established a larger ecological scale, and as a scientific and technological innovation-oriented enterprises, at least in this industrial chain or pattern of the dispute still need to think more.
In addition, it is essentially a service-oriented enterprise, then, the digital marketing awareness of service objects also needs to fly to train, accelerate the process of customers embracing digital marketing. In fact, in addition to improving efficiency and providing intelligent interaction, THERE are many solutions, such as intelligent customer service, Science and Technology is now in large quantities of research and development machines to replace people to do customer service work; And for enterprises to screen out useful users, create value.
From this point of view, it is easier to understand that ITDA is doing AI marketing, rather than AI advertising, their philosophy is to really help advertisers achieve intelligent marketing, provide more decision-making information, closer to the real market.
The second challenge is to continuously maintain the healthy development of the industry. If we just do digital marketing as a traditional traffic business, it's easy to have all sorts of forms and destroy its health. One of the easiest to understand is that some short-term profits for the purpose of the molecules, under the banner of intelligent marketing, with technology to package themselves, but in fact did not create value for enterprises, once such behavior or phenomenon increased, will naturally affect the enterprise's awareness of the intelligent marketing industry, there are doubts and misunderstandings.
It is on the basis of this concern that KOC Andersen and Wang Aifei themselves have been calling on more forward-driven partners throughout the industry to join forces to work towards "using artificial intelligence technology to solve the confusion of top-to-enterprise CMO, down-to-market managers" or "artificial intelligence is a reliable tool for enterprises".
Wang also cited the "hybrid orthophic business form concept" put forward by Hu Yu, CEO of THEC, which also competes in the era of artificial intelligence compared to the traditional era of "zero-sum game", but emphasizes "sharing and win-win situation". The same is true of digital marketing, which the university firmly believes: the development of the entire industry can not rely on one or two large enterprises to promote, but should encourage or even drive more participants into the market, so that the development of faster and healthier.
Open and inclusive, embrace the challenge, this is any industry leader shared the mentality and feelings, Science and Technology News Fly is no exception, this is their victory in the future intelligent marketing battlefield magic weapon.

Welcome to the bottom of the small partner to publish God's comments, communicate with us!

---