How to use Google ad streaming correctly when a stand-alone station is opened (end-of-text benefits)

Pay attention to the topology, more wonderful waiting for you!
·  Is.  ·  text  ·  To.  ·  It's over  ·
     2017 has been an inflection point for cross-border e-commerce, with Amazon's global openings bringing huge market dividends since 2015, and window dividends for cross-border e-commerce platforms such as Amazon have faded as platform competition has intensified, policies tightened and risks have increased.
     2018,Platform competition is more intense, sealing, deletion, storage fees rise from time to time, as well as the Sino-US trade war since the beginning of the seller logistics costs, tax costs rise, a series of changes and problems, are testing amazon sellers' comprehensive operational capacity and financial strength, and the opportunity to have a stable supply chain and strong capital of the super/sale tilt. Amazon's small and medium-sized sellers and new sellers, opportunities are being further compressed.
     In the case of intensified platform competition, the use of independent stations to build their own traffic for sales transformation routes, is gradually becoming the focus of platform sellers.
First, about independent stations
1, I do the platform, why also build an independent station?
At present, the need for platform sellers to do independent stations is becoming more and more prominent, concentrated in the following figure shows four aspects: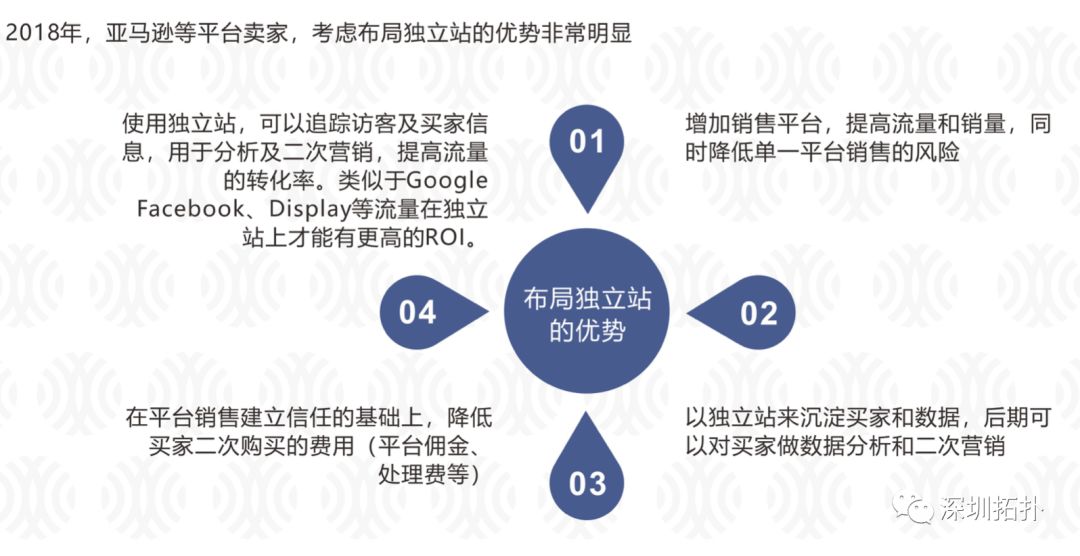 2. Why do independent stations now?
     At present, doing independent station is a good time, reflected in the following five aspects:
(1) The maturity of the mainstream station template brings about a decrease in the cost of building the station and the threshold
     E-commerce station templates, represented by Shopify, BigCommerce, Wix, etc., can provide one-click station construction without or without the need for technicians. At the same time, monthly payment methods, but also greatly reduced the past one-time construction costs.
(2) Cross-border e-commerce industry, Facebook, Google and other traffic operation capacity
     At present, with the increase of advertising channels such as Facebook and Google, the increase of service providers, such as service providers, improve the ability of off-site traffic operation, traffic acquisition is no longer the barrier to independent stations
(3) The advantages of the template represented by Shopify in data tracking and operational optimization
     Shopify has rich and low-cost plug-ins that sellers can easily install at the click of a button, such as syncing website products to Facebook Shop, syncing Amazon reviews to websites, installing Facebook Pixel/Google Analytics for data tracking, automatically emailing shopping cart givers, custom discount promotions, upsell/cross-sell, and more. Improve website operations through plug-ins and increase traffic conversion rates and ROI
(4) Independent stations face lower market competition and higher profit margins
     Compared with the huge number of platform sellers (more than 1 million Chinese Amazon sellers) and fierce competition, the number of independent station sellers is still very small, less competition, profit margins.
(5) High acceptance of independent stations by overseas sellers in Europe and the United States
     Compared with more than 80% of the domestic online market by JD.com, Tmall and other monopolies. In the U.S. and Europe, where consumers are still used to ordering payments on websites, the top 10 U.S. e-commerce companies account for less than 70 percent of the online market, and there's a lot of room for independent stations.
3, how to build a low-cost rapid station?
     There are different ways to build a station, corresponding to different functions and costs. For most platform sellers do not have the construction technology and low operating capacity of the general situation, the most suitable way to build a station is Shopify, its monthly payment method is also suitable for platform sellers to start at a lower cost.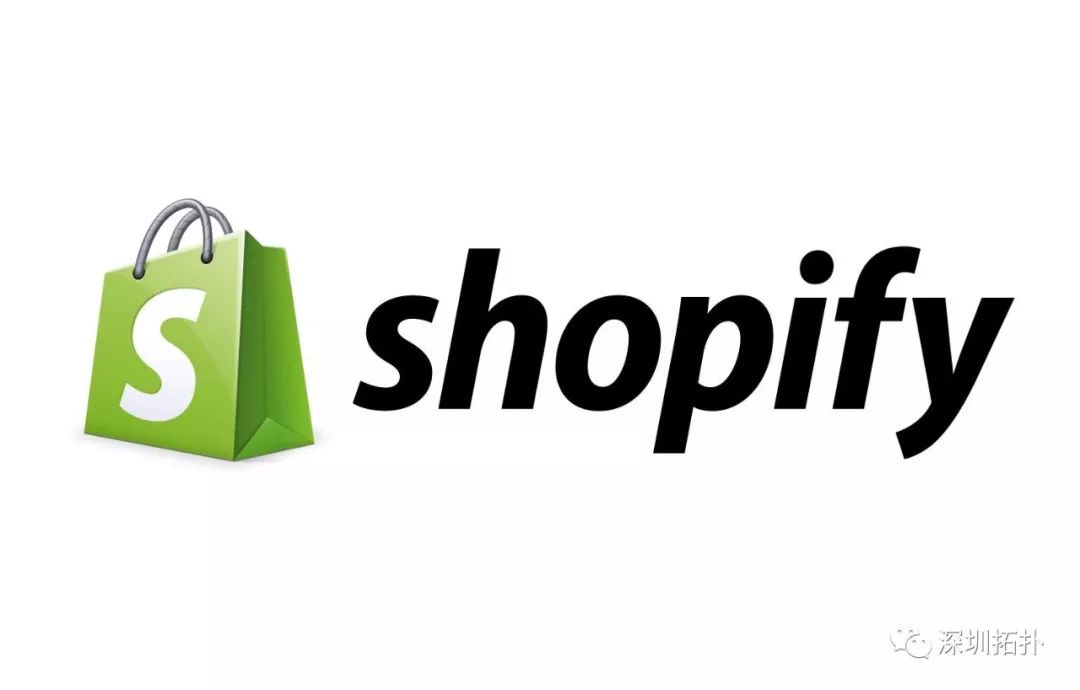 Second, about independent station marketing
     Unlike platform stores, which can get traffic from the platform, stand-alone stations need to get traffic themselves. Google SEM (search engine marketing) is often the preferred source of traffic for the vast majority of stand-alone sites. With regard to Google's search engine, let's start with the following information:
1, Google search engine, is the world's most visited sites
     Globally, more than 6 billion Google searches are used every day;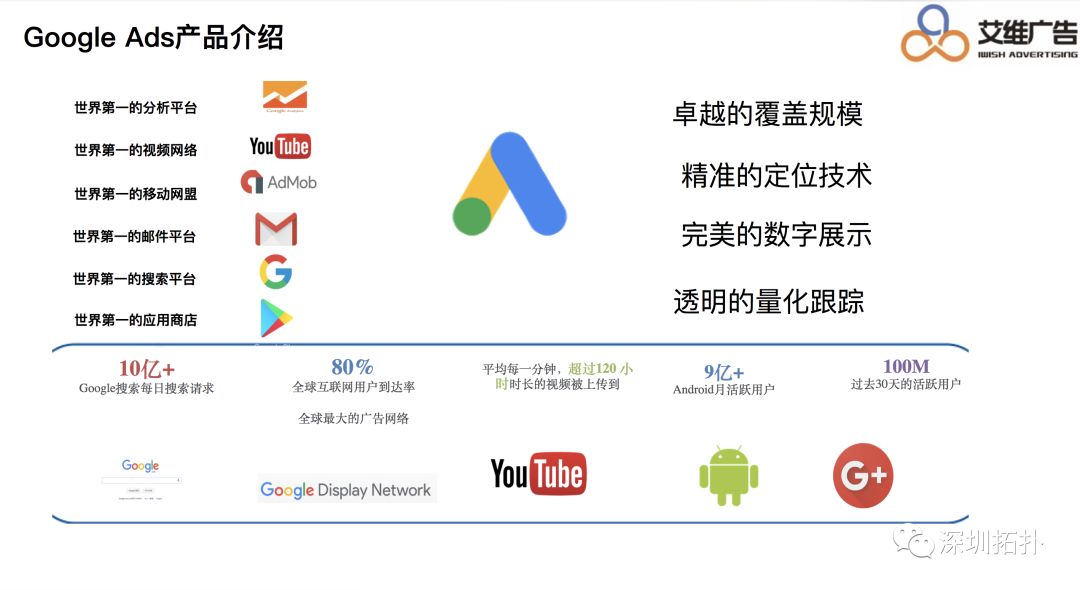 2, Google search engine, is to bring the most traffic to the site
     Since June 2017, Google has overtaken Facebook as the way to bring the most traffic to businesses, according to the data.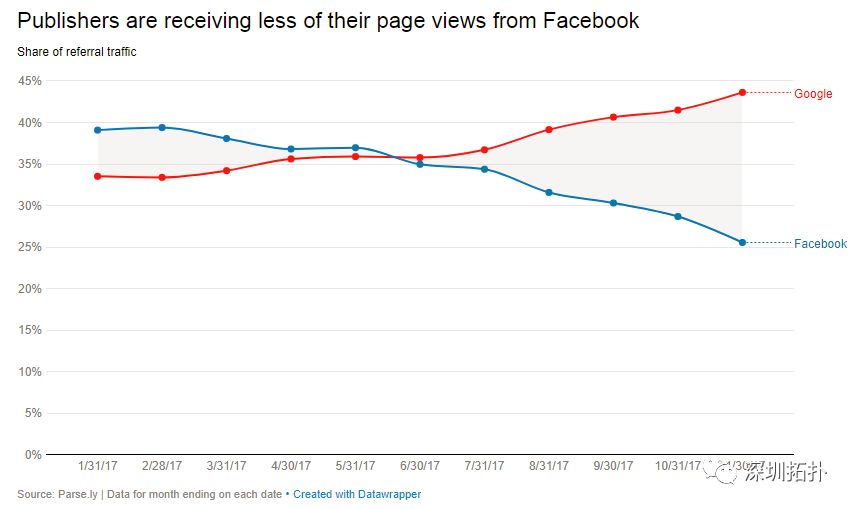 3, search engine, is currently known to have the highest conversion rate of traffic
     Users use search engines, itself has a clear need and motivation, search results are also more trust, so the conversion rate after the search is very high. Google has higher quality and conversion rates than other traffic, according to Shenzhen Topology.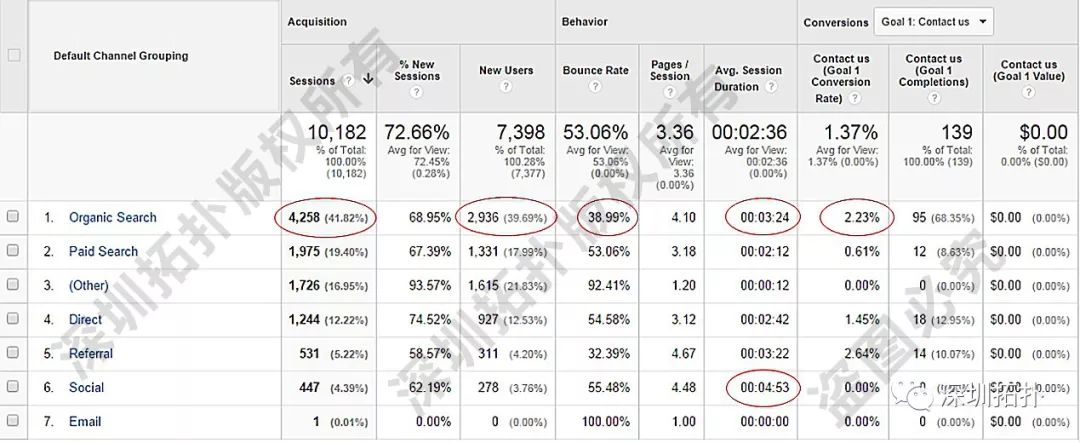 4. Of all Google ads, Google Shopping proved to be the highest ROI type of ad
     Google Shopping ads are cheaper and have higher conversion rates than other search ads, according to Google Data. As a result, using Google Shopping ads will have a higher ROI and thus become the first choice for Google ads. At the same time, Google Shopping ads have a lot of requirements for Product feeds and websites, familiar with the requirements to be able to run Google Shopping ads steadily.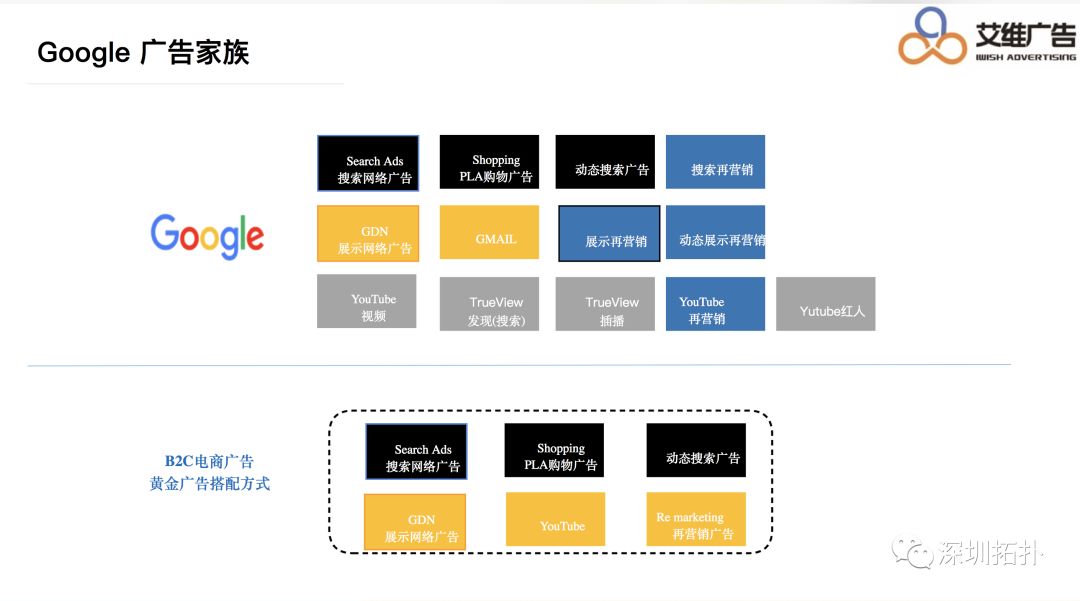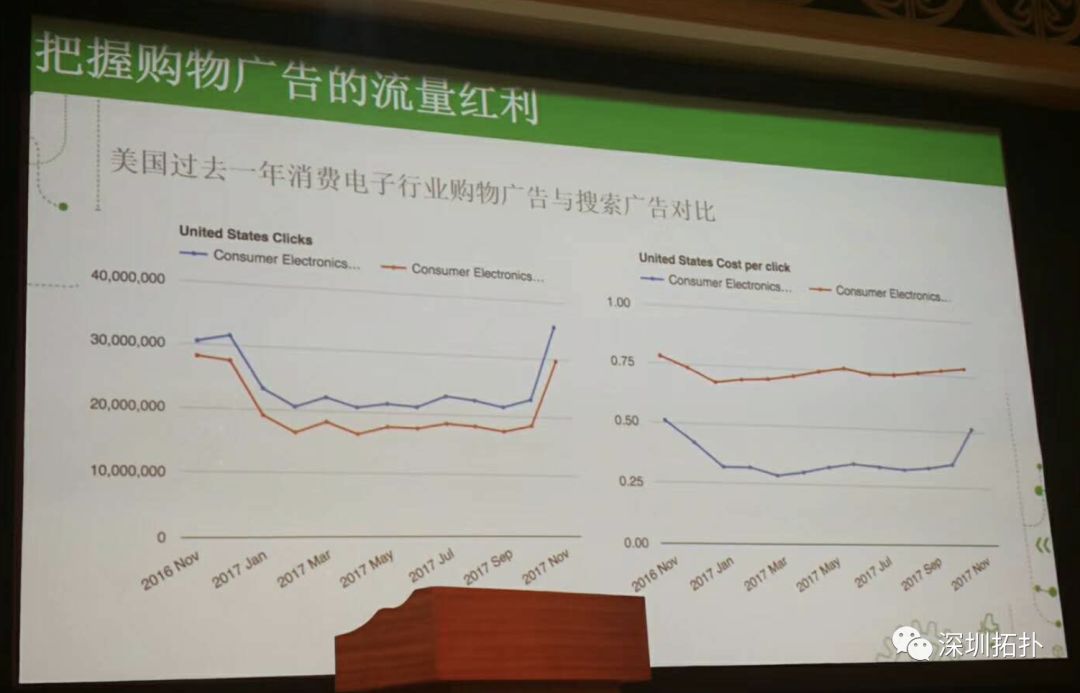 Red is a search ad, blue is a shopping ad
The left column is ad clicks, and the right column is the cost of ad clicks
Third, Google advertising categories are many, complex settings, how to start from scratch to learn?
     Here's the benefit: Shenzhen Topology and Shenzhen Ivy Ads, which are rooted in Facebook operations and Google ad delivery and data analytics, respectively. At 8 p.m. tonight, we're hosting our first live online chat on the following topics:
1, the common way to build a station and Shopify station comparison
2, Google ad streaming method and GA data report interpretation
3, how to run Google Shopping ads

4, customer case study
Fourth, the content is suitable for the audience type
(1) Amazon and cross-border e-commerce platform sellers, especially those who need to break through traffic bottlenecks and build overseas brands;
(2) Cross-border e-commerce independent station sellers, want to get more traffic acquisition skills and improve the conversion rate of independent station sellers;
(3) Sellers with relevant knowledge and experience who have used Google but have not achieved significant results;
(4) the future want to engage in Google or network marketing promoters, SEM optimizers;
(5) Hope to focus on building overseas brands of B2B foreign trade sellers and factories;
(6) People who want to enter cross-border e-commerce and those who want to systematically learn online marketing
V. Lecture teacher: Lisa Guo Meizhu
     For 10 years from 2008 to the present, focusGoogle operates independent stationsHe has worked as an executive at Google's top agents such as Winkee and Powerwin, leading the team to successfully operate hundreds of large B2B foreign trade companies and B2C cross-border e-commerce companiesIndependent station operations and SEM optimizer talentCultivate with a wealth of hands-on experience and unique insights.
       Managed hundreds of large, medium and small foreign trade enterprises to promote accounts, has a very rich experience in combat. Unique insights and hands-on experience in Google Search, Shopping PLA, GDN, Admob, Gmail, Youtube, Remarketing ads, and in-depth research and use of Google Analytics GA! Directly managed accounts (one of which) with a single website of $80,000 for six months and five separate sites.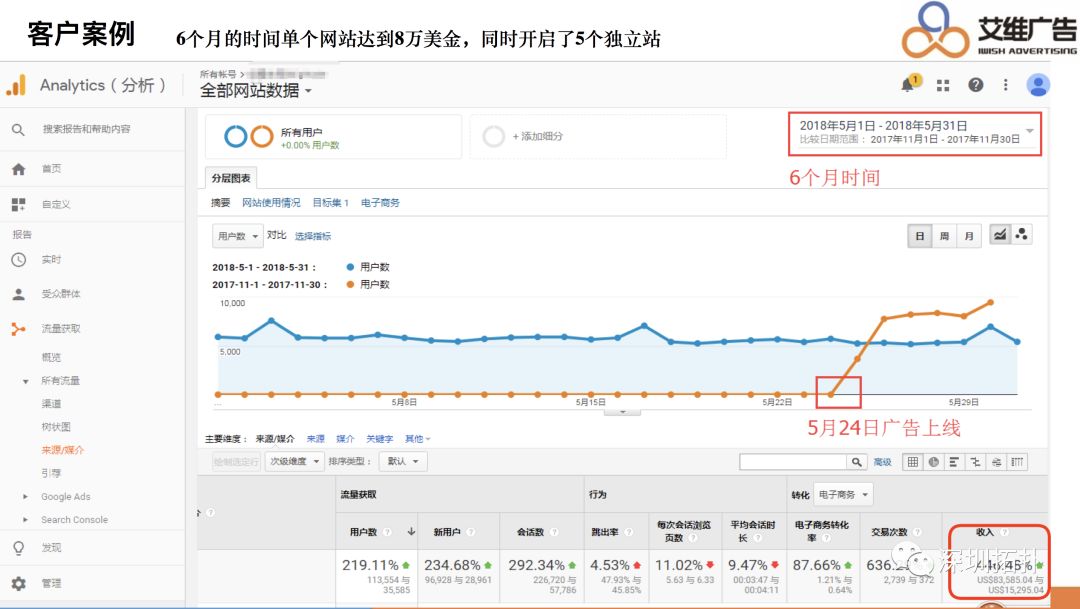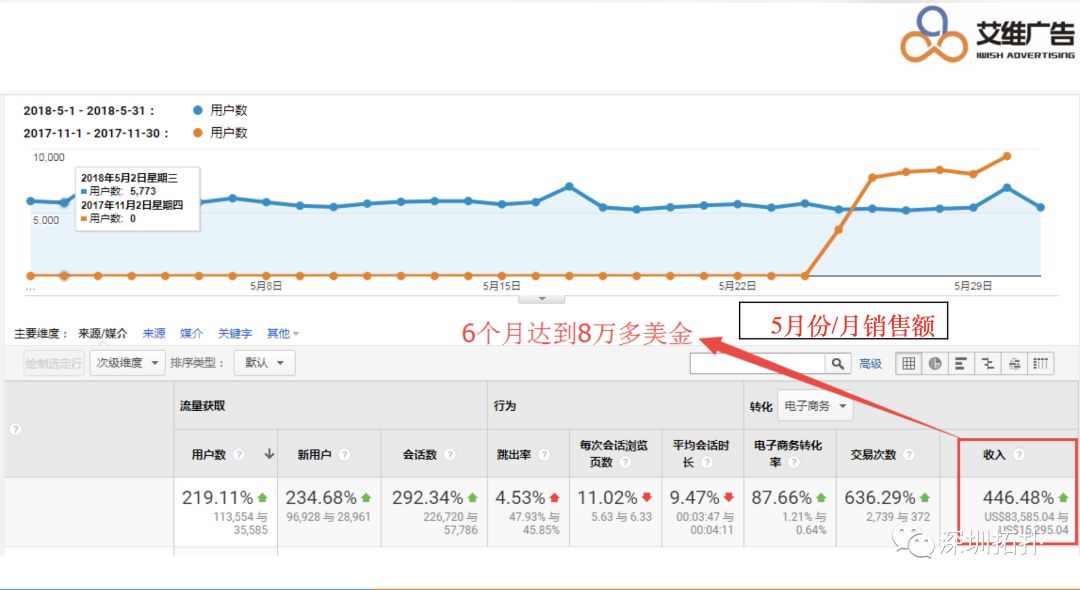 Six, how to register
     Mode 1: Add a microseelectr, pay 99 yuan to listen
     Mode 2: Add micros signal, forward the following image to the circle of friends, screenshots sent to Shenzhen topology staff, free to listen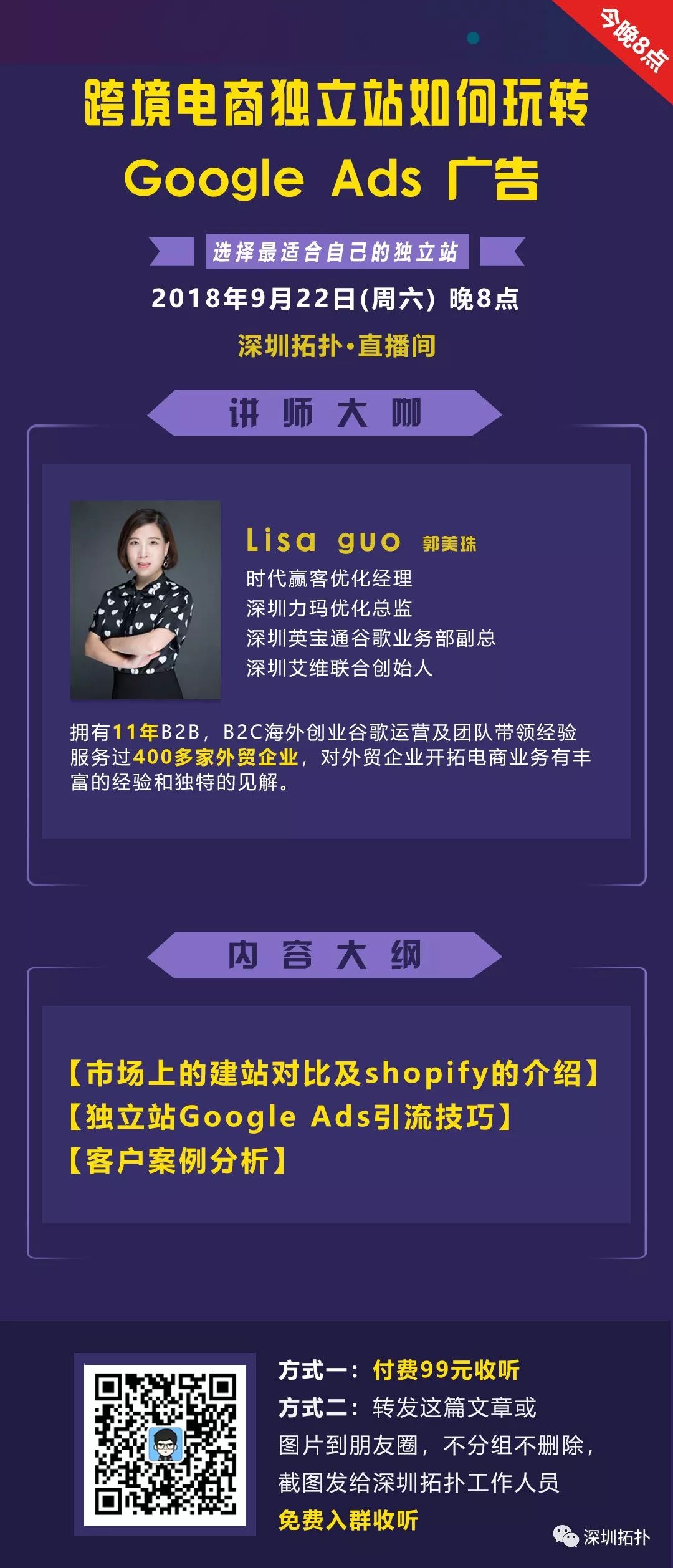 ---