Google publishes AMP ads and program-made native ads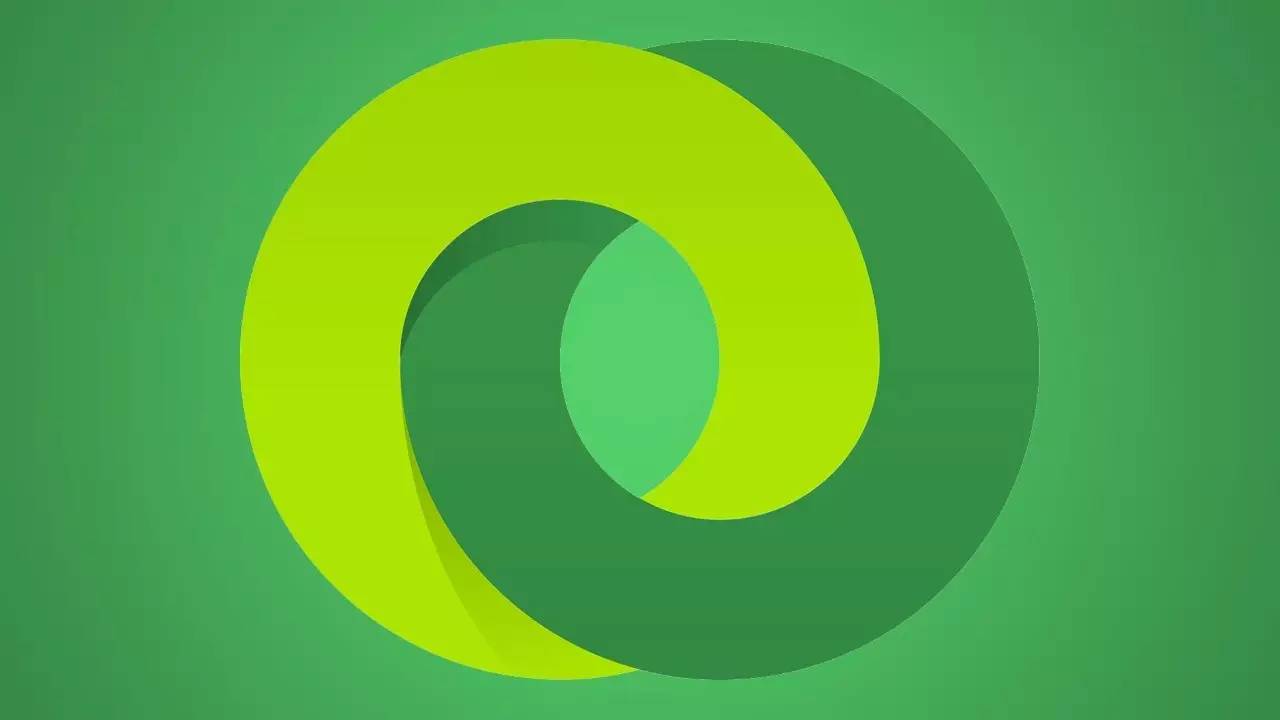 MORKETING exclusive, prohibited reprint without permission
Google's dominance in the advertising industry is not indestructible, with comparisons often made between Facebook and Google highlighting how the latter oversized Google's advertising business in the age of the mobile Internet.
Much of this stems from Google's innate search genes, mobile, user search relying more on apps, and the content and form of ads are beginning to transition from hard to social network-appropriate native ads.
Google naturally knows this, but they don't think mobile search and mobile advertising are out of date, but there's a lot of room for improvement in the experience. The problem now is not only that ads load slowly, but also rely too much on the desktop-era form of advertising.
While asking questions, Google also offered solutions. The answer is:AMP advertising and program native。
On Tuesday, Google VP Paul Muret presented the two new options at his own DoubleClick Leadership Summit, saying: "Only by creating an amazing user experience can our customers win on the starting line." "
Google has been focused on improving the mobile advertising experience, and many observers believe the search giant is already lagging far behind Facebook, with a clear gap between the web and app experiences. But last fall, Google launched the open source program, AMP Project, or Access Mobile Pages Project Mobile Web Acceleration, which helps media publishers load mobile pages more quickly.In theory, this can also improve the loading speed of mobile ads, but only today did Google announce the products of AMP advertising.
Google's addition is undoubtedly a huge influence in the field of procedural native advertising, although the pioneers of procedural native advertising have come up with a lot of excellent solutions, but then these "small" native advertising technology companies will face direct competition from the huge advertising giant Google.
AMPAds are currently in the internal testing phase, advertisers can create ads through the AMP HTML tool, loading speed to achieve the same effect as publishers, provided that AMP-specific technology and templates must be used.
Google says AMP's results are clear, with mobile pages using AMP technology loading four times faster than regular web pages and consuming only one-tenth of the amount of traffic data, according to the latest test results. The head of amp's program says the product's biggest feature is the separation of ad rendering from ad requests. He showed how well AMP ads load.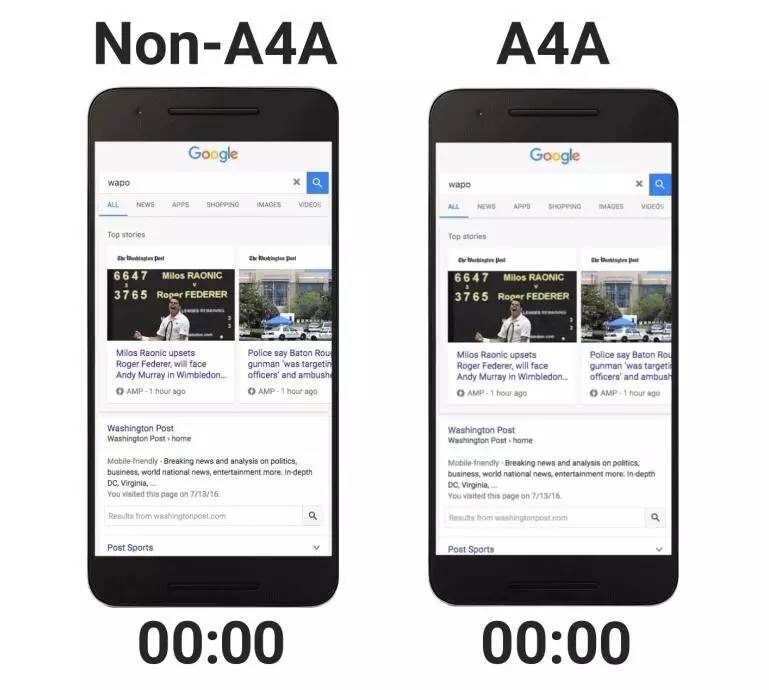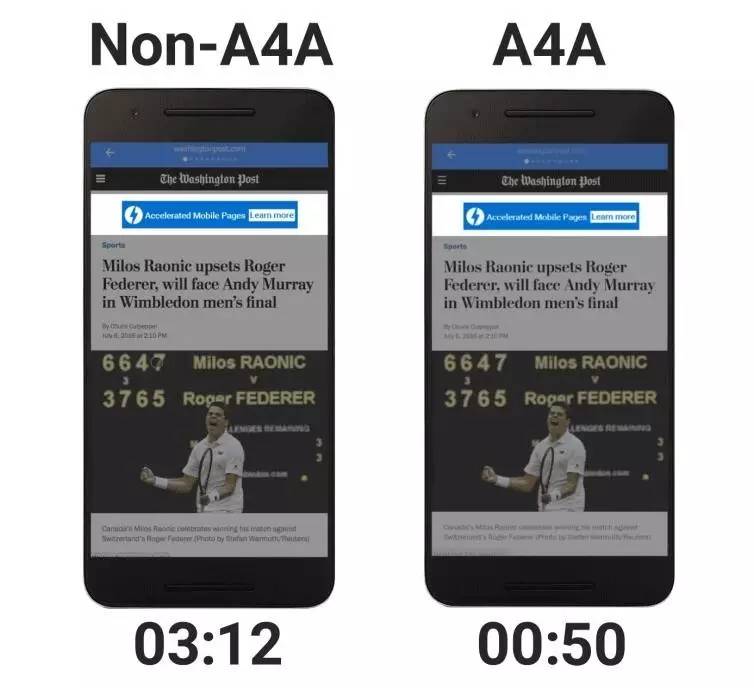 The time in the figure is time to open the page until the ad appears completely
Advertisers now have a choice of publishers that support AMP, but Google's plan is to roll out AMP to the entire mobile web. AMP ads can also work on non-AMP pages without much discount on features and effects.
Google says that if publishers can increase the speed at which pages load from an average of 19 seconds to five seconds, advertising revenue can double, while also improving user retention. He gives the washington post, for example, that 63 percent of readers who enter the site through mobile search will be able to repeat it in seven days, up from 51 percent in the past. The increase in user retention means an increase in advertising revenue for publishers.
Native advertising is programmed
Google launched its program-based native advertising product last November, but only included inventory of mobile apps docked through doubleClick for Publishers.
Advertisers can now purchase automatically generated programd native ads through Google's DSP DoubleClick Bid Manager (DBM), which are similar in form and content to the style and size of the media itself, and expand their inventory to include all mobile advertising resources, whether web or app.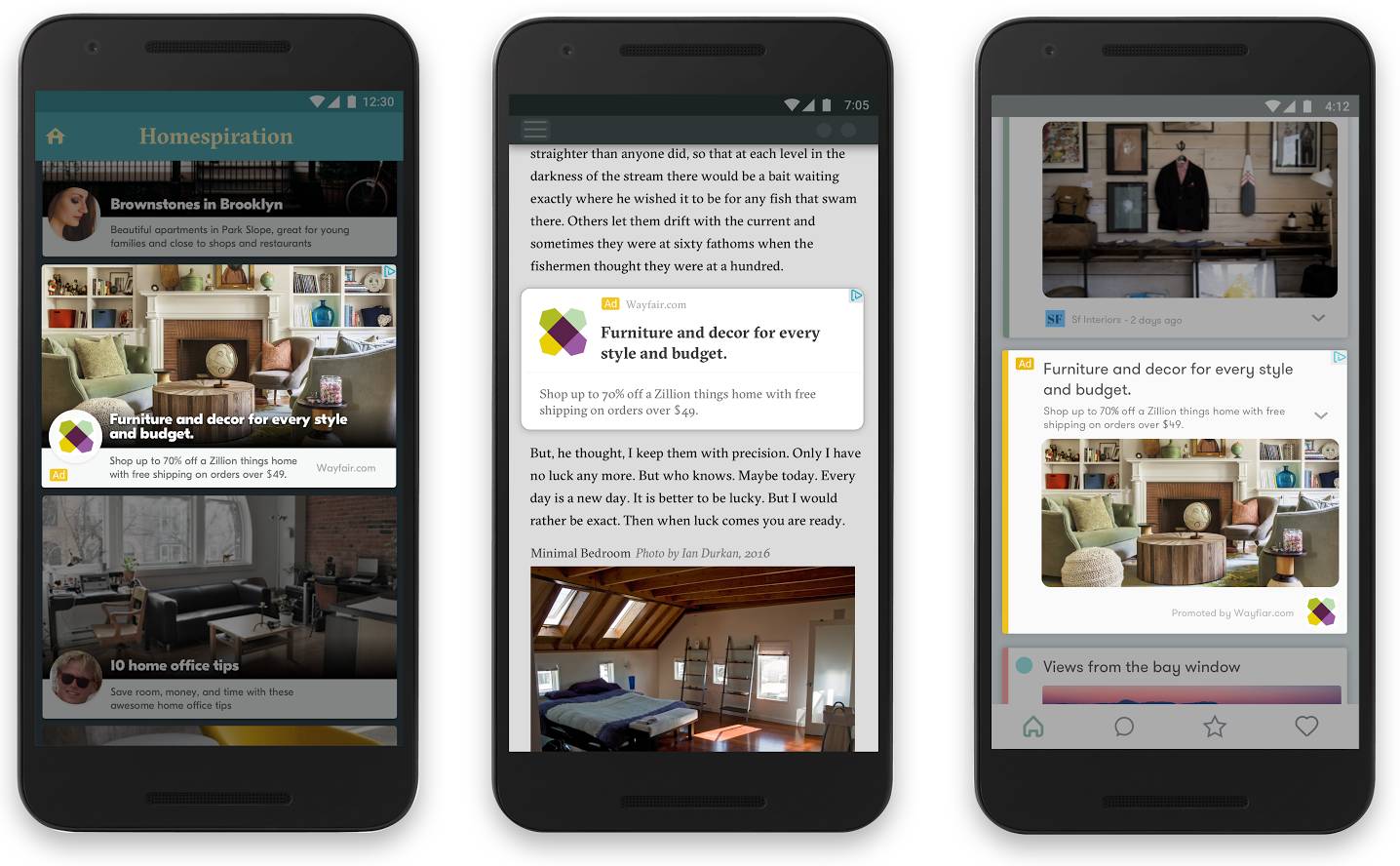 This means you can buy displays from any mobile native ad repository that provides creative components, such as advertisers who can use DBM to buy ad spaces from Facebook Exchange (FBX), but not after November, when Facebook shuts down FBX.
Publishers can also create native ad stocks in mobile web and apps and then put them on the market, either in a programmed public bidding model or as a direct purchase or private transaction. Google hopes to use this to "dually program" native ads in creative and media traffic, challenging Facebook's dominance of native ads by using large-scale apps on mobile ads.
Programd has become one of Google's biggest players in advertising, Google told the conference, last year, media companies through the DFP platform of the program video media transactions, achieved a six-fold increase in revenue, and advertisers through DBM to buy media budget has increased sevenfold, program direct buying is becoming the industry's fastest growing place, which is Google is happy to see.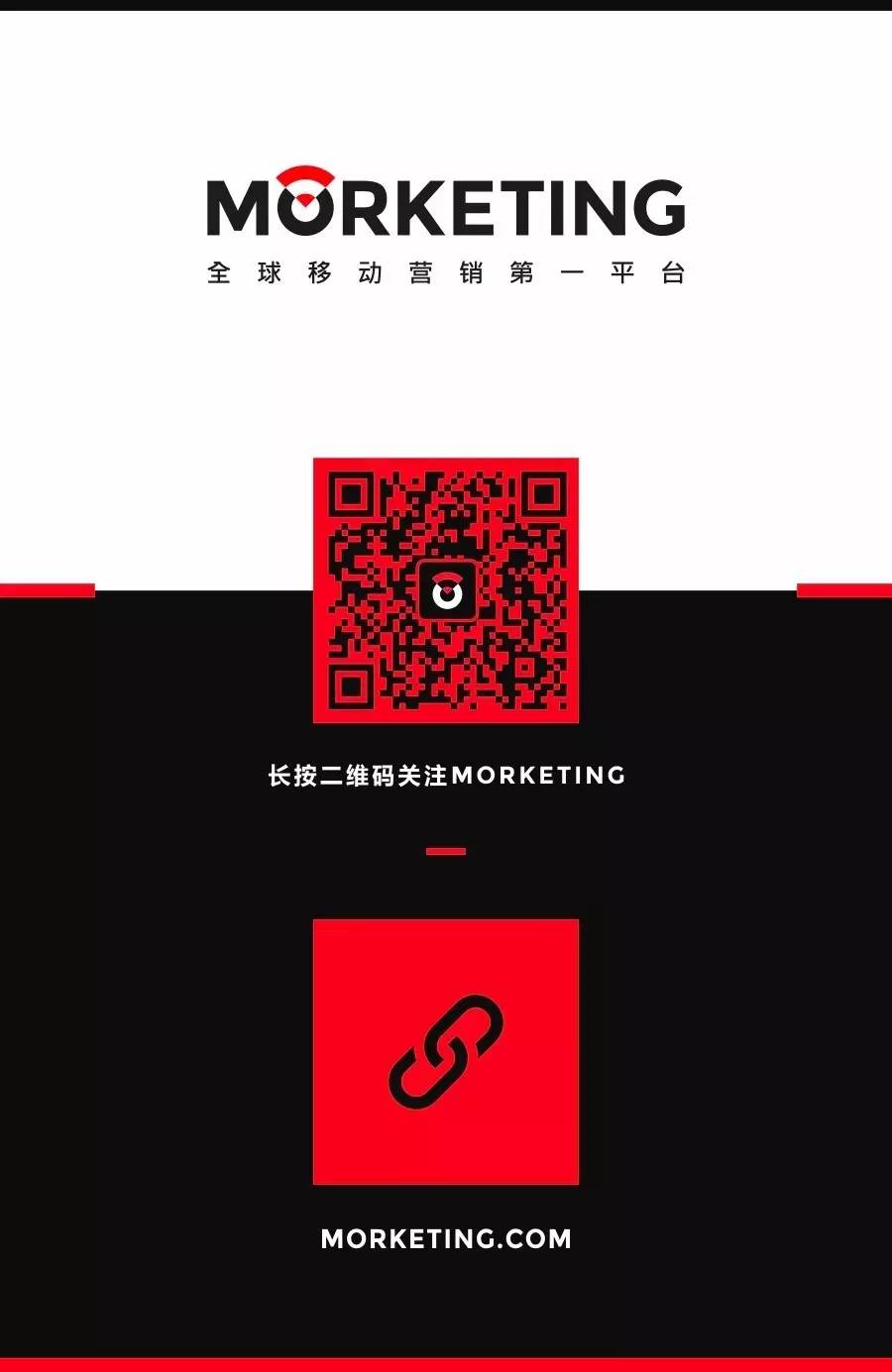 ---