How to select campaign targets on Twitter Ads.
Whether you're a trend-setting KOL, a small business that needs powder, or a well-known brand that's launching a new product, Twitter Ads can help you harness the power of your audience to shape important conversations on Twitter.
Choosing targeted campaigns can help you achieve your marketing goals and serve every stage of the marketing funnel.
In Twitter Ads, campaign targets are divided into three categories, and finding the right campaign is actually easy. But if you're still not sure which one to choose, look down. The basic knowledge and benefits of each type will be broken down below to help you make decisions faster.
To build personal, brand, or product awareness,
Spread your message to as many audiences as possible.Not only can you promote original tweets to the public, but you can also create new tweets that are aimed at your audience only. A brief paper is recommended here.
Best practices.
Make sure your paper and creatives are attractive enough, and test them in a variety of combinations to make sure you're accurate enough to suit your audience's preferences. On the other hand, you can also try different positioning options and analyze the Ads Manager data board to see what works and what doesn't.
about spending.
You pay only for every thousand impressions (CPM).
Any interaction and engagement (e.g. likes, forwarding, detail extensions, follow-up) is free. The cost per thousand impressions depends on your budget and bids, as well as your positioning criteria.
Example.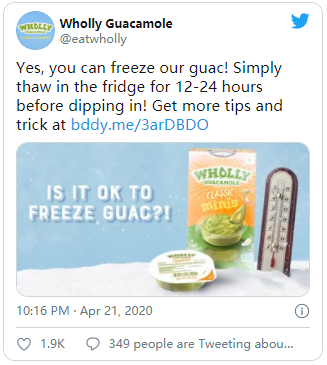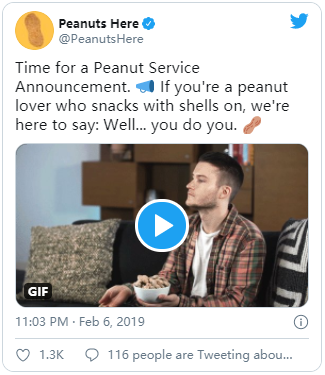 Launched.
:
Watch the campaign in a video.
It brings more views to your media content.
According to Twitter's internal research, tweets with video are more attractive than tweets without video.
of the .
User attention is high.
More than 10 times.
and more likely to be forwarded.
The recommended ad formats for this goal are Promoted Video, Video Website Cards, and Periscope (Live).
Best practices.
To maximize ROI, make sure your videos are suitable for mobile devices and adopt a sound subtitle strategy that has a prominent brand.
6 to 15 seconds of video works best on Twitter. Text should be short and without distracting points, such as hashtags and hashtags, to keep people focused on the video. 
about spending.
You only pay for the number of video views you get from your campaign.
You can choose the bid unit: 50% per video view( 2s defined), 100% video view per 3s, or 100% video view per 6s video view.
You can also choose between the highest and automatic bids to set a total and daily budget for your campaign to have complete control over its spending.
Example.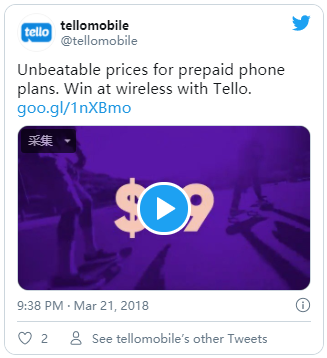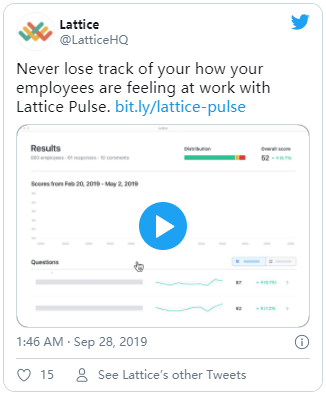 Front-between video campaigns.
Can make your videos in more than 200 premium media.
(Including mainstream sports teams, top TV shows and networks, and professional news media)
video content before playing.
During the setup process, you can choose the right content category for your brand and exclude some content to keep your ads in keeping with your audience's interests.
It is recommended to use short videos (no more than 6s) or focus on important information in the first 6s, as subsequent viewers may choose Skip. It is also recommended to subtitle the video for silent audiences to watch.
You only pay for the number of video views you get from your campaign.
The app installs the campaign.
Attracts more app downloads.Be sure to use a picture or video app Card to catch your eye and get a bigger clickable location.
You only pay for each app you install.

Increase website visits or optimize conversions.
Take clicked visitors to a specific landing page, whether it's the latest news release or product release, to take action. Internal studies have shown an average 43 percent increase in tweet engagement using Website Card.
Connect with audiences who are acceptable and influential on Twitter. It's a great opportunity for brands to reach out to their audiences and get more retweets, likes, and responses. This campaign can reach a large number of targeted people with your tweets.
People react best to attractive tweets. So you need to brainstorm and use creative ways to create interesting tweets. Try using hashtags, visuals that are paused, creative material (less than 15 seconds), voting,

Questions or contests.

and so on.
You only pay for the interactions you get from your campaigns.
Examples are replies, likes, references, and forwarding.
Example.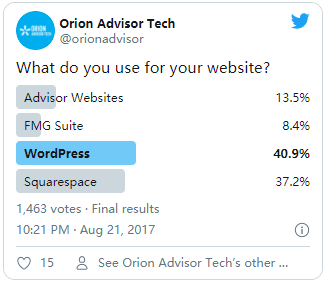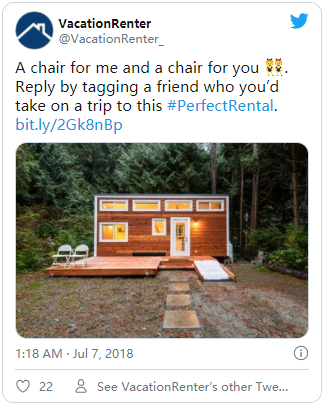 Designed to build a loyal audience and community on Twitter.
Be bold and direct in your ad essays and explain why people should pay attention to you. This depends on the brand's unique value proposition.


If it's for conversion, run:
The app then participates in the campaign.  
Encourage people to open, update, or take action on your app.
If your app has just released new features or been redesigned, this is the best way to demonstrate and increase application engagement.
For better results, you can use powerful, media-rich app Card to make it easy for your audience to transition from Twitter to your app. (

App Card

is a powerful ad format that shows your creatives, app ratings, and click-through rates at the same time. )
How it works.
You can design and build your App Card with eye-catching visuals, slogans, and text. App ratings are automatically imported from Store reviews. 
Your ad will appear in multiple locations on Twitter -- including the first one.
Page timelines, one.
Detailed pages, search results, and Twitter Audience platforms for people profiles and tweets are marked as "promoted."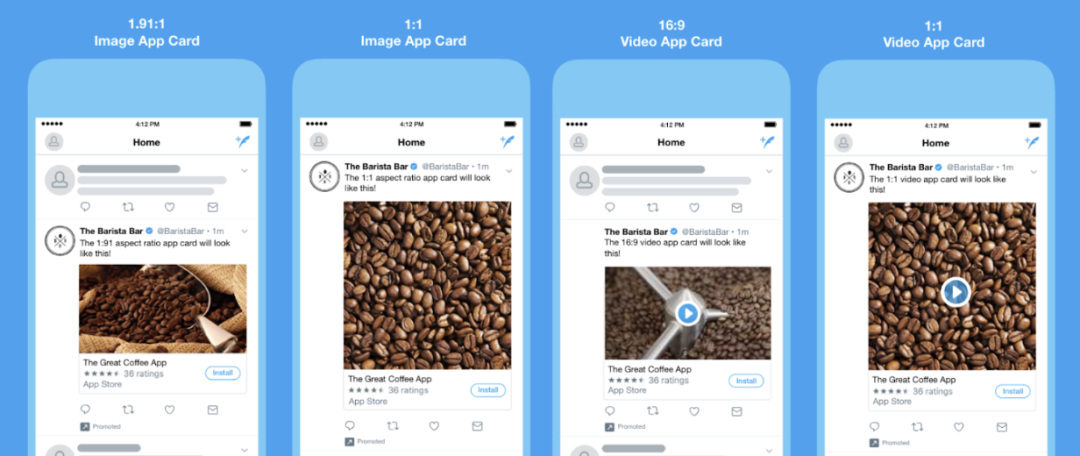 Best practices.
App Card shows videos and images, so you can test and iterate with 3-5 Creative options to find out what your users like best. Updated every few weeks to make sure your tweets are relevant and timely. Try some different papers and call-to-action, and the text is best short and conveys the unique value of the application.

Build mobile conversion tracking for deeper analysis and focus on your ROI.
about spending.
You only pay for the clicks that guide users to open your app.
Displays that do not produce these actions are free. 
See if you're right for your brand here.

The campaign has some ideas.

And of course you can choose mixed targets,

Try to find the best way to reach your target audience.

。 If you want to open your ad right away, click To contact us by reading the original text.
Click "Read the original" to contact us.
---