Facebook . . . Facebook advertising accounts are blocked under the sub-rules, the first on a lot of people!
One-stop solution for cross-border brand marketing.
Phone:18515697258 (with WeChat)
QQ:2573234826
Long press to identify QR code attention, understand consultation!

Why maintain and maintain our commonly used advertising accounts?
As we all know,Facebook has limits on how much ad accounts can spend each day., and this limit will vary depending on how old and new your ad account is.
If you have a new Facebook ad account, you can spend up to $100-$200 a day on ads. And if you have a Facebook ad account with a long and stable ad serving history, you can spend the maximum amount of time you can spend on ads per day.$5000and even $10,000.
So, when you have such an old advertising account, be sure to do a good job of daily maintenance, otherwise.Re-establishing a new advertising account takes time and effort.。
First of all, why have Facebook's ad accounts been blocked so much lately?
Facebook, which announced in May that it had 1.9 billion global users, is the unquestionable social overlord. The platform needs to stay dynamic and keep its users growing in order to have growing advertising revenue. Therefore, the user experience is a top priority.

The company's style can be seen in Facebook's news: perhaps sales figures are salesman's number one indicator, but when Sales (sales performance) and integrity (integrity) are in front of any leadership, the answer is obvious at Facebook.

China is a major exporter of counterfeits, false advertisements, low-quality products and other violations, so China's newly created accounts are easier to pay attention to.

Chinese advertisers are not active FB users.
Therefore, due to some of the above reasons, as well as a variety of small details that did not pay attention to, the account is sealed on the cross-border e-commerce seller is a very normal thing. Understand the reasons for being sealed in order to better judge future trends.
What are the reasons for being sealed?
01.
The IP when the account is logged in.
If your account is always.
Sign in with a different IP address.
Or multiple accounts log in on the same IP, so your ad account can be easily blocked.
02.
The content of the ad.
Because your advertising account is always.
Post some low-quality ads.
, or the ad return rate is particularly low.
Use a credit card with the same account name,
Credit cards should not have overdue, overdraft and other issues,
Do not change frequently. Try to have your credit card issued at the same ip address as possible.
How do I make it after the seal?
01.
Contact Facebook proactively.
Contact.
FB customer service and official agents.
is the most effective method. FB customer service I do not say much, we all understand, agents are China's FB partners at the top level, only they and FB have the most direct cooperation.
02.
Explain the reasons in detail.
Facebook allows Chinese advertisers to run FB ads, so the network is unstable and a legitimate reason to complain. Everyone is a reasonable person, you directly explain your difficulties, FB is not do not understand the needs of Chinese customers.
Don't touch these five high-voltage lines.
01.
Advertisements for products that are expressly prohibited.
Among the products banned by Facebook.
Prohibited drugs, prescription drugs, health supplies that Facebook has unilaterally identified as unsafe, tobacco and related appliances, drugs, adult supplies and services (except family planning supplies), and firearms.
and other weapons. Among them, since early 2016, Facebook has increased its control over guns and banned users from posting articles or photos about guns on Facebook and Instagram.
02.
With deceptive content.
Facebook bans ads with deceptive content in its ad delivery policy. Here, "deceptive content" is discussed at two levels.One is the product level, the other is the content level.
First, at the product level, some unseeded advertisers on Facebook's platform are posing as brand manufacturers, offering fake product ads that often come with price concessions and the words "Limited Supply" to create a tight supply climate that attracts consumers. When a consumer clicks on an ad, it jumps to a product purchase page that doesn't match the content of the ad, and if it doesn't find out in time, the consumer falls into the business trap.

In 2014, for example, two ads for luxottica (figure 1) appeared on Facebook's platform, but when users clicked on the ad, the jump page showed other brands. Foreign media Mashable speculated that it was most likely the work Chinese mainland the company.


(Figure 1: Fake ads that appeared on Facebook platforms in 2014 involving Limited Supply products)
And, according to foreign media reports, Australia's drugstore chain Chemist Warehouse has been plagued by this type of advertising. An advertiser with an account named "Da Niu" posted a fake ad on Facebook with images of Chemist Warehouse products.
When a user clicks, they jump to another website and are asked to provide personal credit card information to make a payment. As a result, Chemist Warehouse has received a large number of user complaints. But since the company has not previously worked with Facebook, foreign media reported on Facebook's response, writing: "The platform will not be able to take appropriate action until it has all the details." "

Secondly, at the content level, many advertisers in hot issues, public events and lace news and other content, play by the title, with false, but eye-catching content to package ads as "stories", and then deceive users of information or increase traffic.

Bank of America, for example, once posted information under the banner of "caring for veterans", and when users checked in, they filled out survey information and questionnaires only to find that there were no corresponding services related to the topic, but the bank obtained user information in this way, such as the user's housing mortgage situation.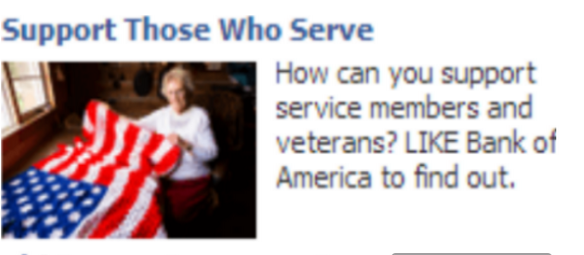 (Figure 3 Bank of America's "Care for Veterans Program")
03. Reflects the content of the comparison before and after the use of the product.
Most of these ads are concentrated.
Weight loss products or makeup products.
on.
Advertisers gain consumer trust by showing that users are significantly compared before and after using the product. But for advertisers, Facebook has banned such ads because they are easy to fake.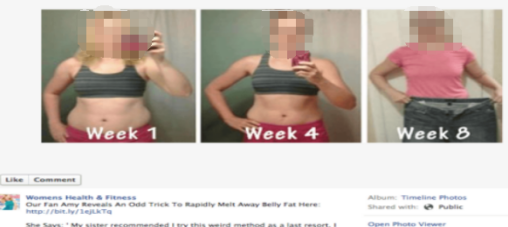 (Figure 4 Ad for a weight loss product on the Facebook platform)
04. Emphasize or imply personal characteristics.
In this case, My Job Chart gets attention by asking users about topics of interest. When a user clicks, if "Like" is selected on the answer page, they immediately become a concerned user of My Jod Chart. The ad was immediately stopped by Facebook after it was launched.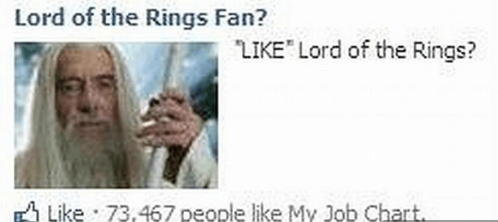 (Figure 5: Do you like the Lord of the Rings? )
05. Advertisements involving restricted products.
Facebook's advertising policy states that when advertisers run something, such asAds for alcohol, health care, dating tools, and online gambling.based on the user's region, age, and religion. Advertisers will face a Facebook seal if they don't deliver these ads accurately.
The content of the article turns.loaded from the network.
Infringement and deletion.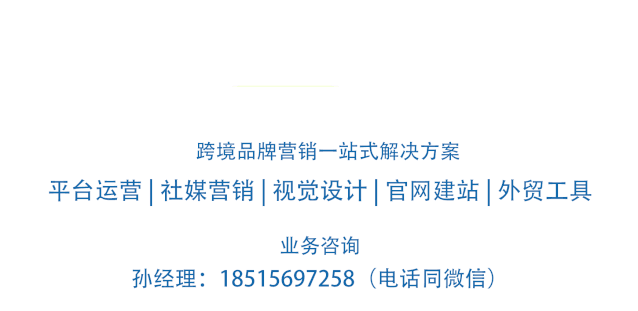 ---