Fashion women's Facebook ad delivery tips to share!
Click on the blue letter above to follow us.
pass.After sorting through Facebook's fashion women's ads, you'll find that women's clothing sells at:Style, design, fabrics, style, color, etc.In addition, careful texture design and processing, rich and diverse combinations and combinations, but also to attract women to buy an important factor.

So how do you combine the selling points of fashionable women's wear to operate effectively on Facebook?
The initial phase of the operation home page.
When the Facebook Fashion Womenswear page first runs the page, you can tell fans about brand concepts, design styles, goals, and more.
Reference drafts, examples:
(1)Every girl needs at least one must-have item. We strive to find designs with better prices, popular styles and comfort.
(2)xxx.com is one of the leading online stores boasting high quality clothes and other fashionable accessories. We aim to be exciting and innovative, offering our customers the fashions they want.
After a period of operation, into the daily posting stage, the following technologies can be used to maintain customers and stimulate consumption.
(Through the influence of red people, and through red people as a model of women's clothing, to show the effect of women's clothing, enhance the desire of potential customers to buy.) )

Paper template.:
(1)A cozy sweater never hurt nobody @okevaaa
Shop the sweater:http://xxx.com/
Price:US$21
(2)Where's your happy place? @danyeshka
Shop the dress:http://xxx.com/
Price:US$39
Post case.:
Good at using call words.
Paper template.:

(1)Feeling like fall? Grab a sweater.
Shop the sweater:http://xxx.com/
Price:US$27
(2)Fall turns me into a fashionista.
Search ID:430247
Shop now>>https://xxx.com/
(3)Get the look.
http://xxx.com/
Post case.:
Paper template.:

(1)What would you call this style?
Search ID:499244
link>>https://xxx.com/
(2)Which one is your favorite?
>>>https://xxx.com/
Post case.:
Paper template.:

✨Check out our new dresses arrivals
>>>https://xxx.com/
Post case.:
Through the topic, pass on the concept of "warm social" and close the distance with potential customers.

Post case:
Promotional activities can be carried out during the season/clearing to induce or stimulate consumer demand for fashionable women's wear and increase sales.
Paper template.:
Get into the Christmas spirit!!
>>> https://urlzs.com/yvHLM
 Get 25% off in all orders
Post case.:
Targeted solution to buyers' purchasing concerns.
1) The choice of size is not clear? Give the dimension table and let the customer choose the right size based on his or her number:
2) Isn't it a ride? Companies can offer audiences more choices while increasing exposure to other products.
3) Washing method? Most clothes do not have special requirements, but should be noted if dry cleaning is required.
In summary, we summarize the content marketing strategy of fashion women's wear:
1) Combined with fashion women's clothing products style and style, the preparation of the document.
2) In view of the buyer's purchase concerns, targeted through the release of relevant content output.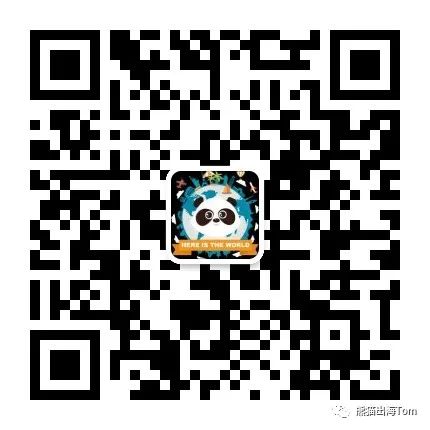 Sweep code consultation Open an account now.
Website: www.pandawm.com.
About.
Pandas go out to sea.
:
(Panda out to sea) is the "Internet plus" sea integration marketing platform. We are committed to helping Chinese brands go global, through overseas media launch, for APP, games, e-commerce, electronic fast-food industry, tourism culture and other industries to provide professional, efficient, innovative solutions to the sea, to build China's overseas "Internet plus" brand ecology.
Pandas go out to sea.Generation.Twitter: 'I'm not going to say i'm not going to do it'Such as corporate advertising accounts, covering the current foreign market mainstream media.
  Pandas go out to sea. Review of previous articles:
Marketing dry goods don't ignore.
Hi, wait a minute, is not left comments to go again, write the public number is very tired, come and praise one!

Reprinting is a kind of motivation Sharing is a virtue.
---