How to improve the effectiveness of Facebook ads during the year-end peak season
High season sales have largely affected your revenue for the year, for better or worse. But to achieve strong sales, you have to put on Facebook ads. How can sellers boost Facebook ads and attract more traffic during peak season? Here are five ways to improve the effectiveness of Facebook ads:
Optimize websites and product pages
Sellers need to ensure the quality of their websites before streaming through Facebook. Optimizing websites and product pages can improve your conversion rate.
Google Optimize is a tool that optimizes your website for free
allows you to test your A/B on the product and checkout pages of your website to increase conversion rates
。 What you can test includes:
CTA button color and size
Visit the Google Optimize website and register and install the Chrome extension. Enter the test name and test page address in the Creative Experience window to select the test type:
On the next page click Add variable:
Click the edit button for the variant you want to test, start editing, and click Save when you're done.
Finally, link to Google Analytics and select a target, such as bounce rate or revenue, so you know what the test is doing.
Use Google Analytics to analyze website visits over the last year
Analyzing last year's traffic can help you improve your performance. Check the site history for the past year and find the following:
Last year's peak traffic, and when traffic began to increase;

Whether the revenue spike occurred at the same time as the traffic spike.
Google Analytics provides all the data, and it's free. You can see the number of users, revenue, conversion rates, and more.
For example, November was the peak of sales, and then began to decline slowly. Sellers can then schedule advertising budgets based on this information to maximize benefits:
Another feature of Google Analytics is the product page report, click
Behavior > Site Content > Landing Pages
you get information about the conversion rate of your product.
Promote articles and video ads
Combining Facebook ads with content (such as articles and videos) can reduce CPM
。 Users are more likely to interact with content than pure product ads.
For example, if you sell deodorant, you can quote articles in your ads. When a user clicks on an ad, they enter the article introducing the product
chapter, which builds potential consumer trust in the product. By combining articles and videos, you can improve the competitiveness of your products.
The cost of advertising in high season is very high because everyone is competing for users.
The best way to address the high cost of advertising is to test your audience, document, and promote the right product to the right audience at the right time
。 Now learn more about how to optimize these factors:
Start by creating an audience for high-season ads. Open the Facebook Ad Manager and click on Audience Insights:

Here you can find data about your audience's age range, gender, education, interests, location, and more.
Then now create a new Facebook audience based on this information, click Create Audience in Audience Insights, and select Saved Audience in the drop-down menu:
Enter the data you just got into the field.
Repeat these steps to create multiple new sets of test audiences.
In Ad Manager, select the set of test audiences you just created, and then create an ad group:
In this ad group, create an ad to test creatives and locations:
After testing the material, start testing your ad book, describe your product from different angles, and find points that appeal to consumers.
Find the best-performing audiences, creatives, and ad documents to get new customers at a lower advertising cost.
Expand your Facebook campaign
In the way above, you get a good return on a lower budget. How do you increase your budget now without reducing the effectiveness of your ads?
Copy and fine-tune your ad groups that work well
Select an existing ad group that works well, and then copy and make some changes to your creatives, copy, or audience goals.
By narrowing your audience further, for example, you may find customers who are more likely to convert.
Copy good ad groups and increase your budget
Increase your budget for existing ad groups that work well. For example, if an ad conversion costs low, with a daily budget of $11, you can increase your budget by 2-8 times. If the new ad works well, repeat this step. If that doesn't work, try reducing your daily budget.
Copy ad groups that work well
Create 8-10 copies of your ads and run them on the same budget. Finally, let the ads with the lowest conversion costs continue to run and the others close. Repeat this step every few days.
After you've completed these steps, you'll need to track metrics such as purchases, visits, and ad spending. You can monitor these metrics in your Facebook ad account. Notice whether monitoring costs are increasing, advertising costs are increasing on specific dates, and audiences.
A lot of people ignore the important point - the stability of the ad account. To prevent problems with your ad account during peak season, such as creatives or document violations that cause your ad delivery to be rejected, accounts that have been rejected too many times will be disabled. Coupled with the high season, Facebook customer service may be too busy to deal with your problems in a timely manner. Ad suspension can have a big impact on your sales.
Facebook can create multiple business management accounts, and it is recommended that you create a new business management account as a backup. Each business management account can create up to 5 advertising accounts, if you do not want to create a new business management account, then be sure to create more than two advertising accounts, in
Under Business SettingsAd Accounts, click on the plus sign to create a new ad account
。
Make sure each account uses a different payment method, and facebook will disable all accounts that use the same payment method if it disables it.
Wen ✎/AMZ123
Disclaimer: Reprinting this article shall not modify the title and original text, and shall retain links to the source and original text.
We built an Amazon seller exchange group. There are no shortage of big sellers, add the customer service WeChat below, pull you into the group.
At present, more than 100,000 people have followed us to join us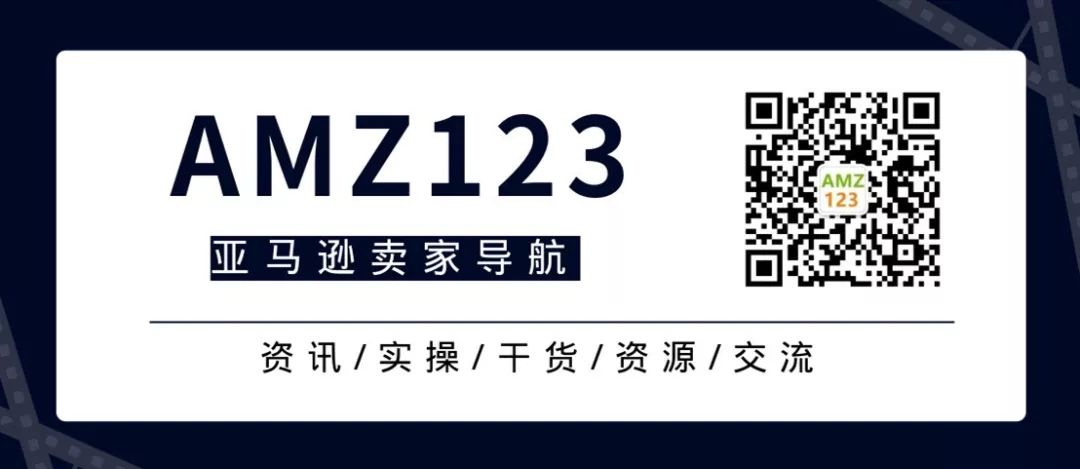 Press and hold the QR code long and pay attention to it with one click

Click ↙ to get the official website link
Don't run after reading it, order it
---