Great YouTube: Valued at $300 billion, advertising revenue is mostly back-feeding content creators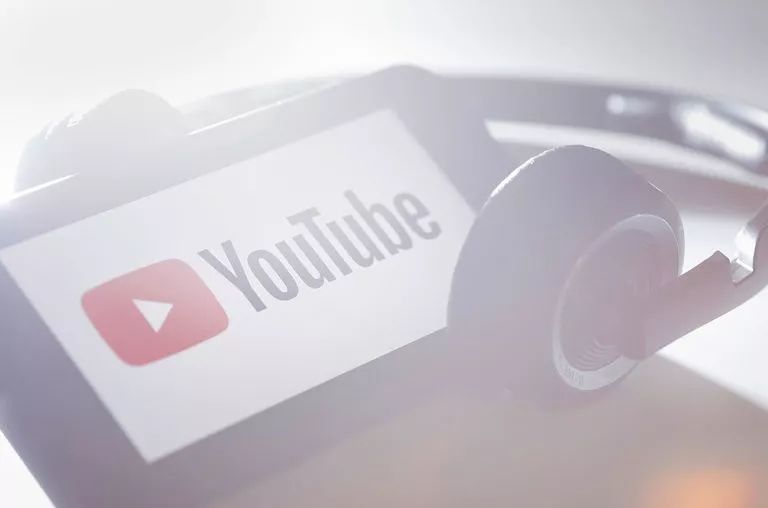 YouTube's revenue, which was founded in 2005, is finally known for the first time until 2020.
On February 3rd Alphabet, YouTube's parent company, released its fourth-quarter 2019 results, which mentioned key YouTube data:
First, advertising revenue for the full year of 2019 exceeded $15 billion. In 2018, YouTube's advertising revenue was $11.16 billion, up 36.9 percent year-on-year, and in 2019, it was $15.15 billion, up 35.8 percent year-on-year.
Second, it was revealed for the first time that YouTube has more than 20 million paid subscribers to YouTube Premium and YouTube music, as well as more than 2 million paid YouTube TV subscribers.
Other figures disclosed in the results include YouTube's advertising revenue of about $4.7bn in the three months to December 31, up 31 per cent year-on-year to an average of $1.57bn a month.
Other wordsYouTube earns about $50 million a day from video ads.
It is valued at $300 billion
As mentioned earlier, the earnings figures give the public a more intuitive view of YouTube and how much revenue the world's largest video platform has generated for its parent company.
Analysts estimate that if it were to be spun off from Google,YouTube's valuation could be $300 billion.In 2006, Google announced a $1.65 billion acquisition of YouTube, which has only 67 employees in 20 months, making it one of the most successful and influential mergers and acquisitions in U.S. history.
At the time, Google had a market capitalization of about $130 billion and annual pre-tax profits of more than $4 billion.
In a earnings conference call on the day of the earnings announcement, Alphabet chief executive Sundar Pichai also said the disclosure of YouTube's advertising revenue was "to give the outside world a deeper understanding of our business." "
Sundar Pichai added: "We are pleased with YouTube's growth in advertising and subscriptions, as well as the results of other revenue items, including paid membership, brand integration and ticket sales for shows." "
In terms of subscriptions and other non-advertising revenues, YouTube last year handed over $3 billion in annual operating income.
YouTube Premium, a $11.99 subscription service, launched in 2018, allows users to watch videos without ad interference and to watch everything in YouTube's original video library and YouTube music.
It's not clear how many of the 20 million paying users pay for the full content of YourTube's music channels, or for an ad-free experience, or to preempt exclusive videos from youTube creators who care about them.
In the early hours of January 30, Netflix reported revenue of $20,156 million, up 28 percent from a year earlier, and net profit of $1,867 million, up 54 percent from a year earlier. In terms of subscribers, it has 167 million global streaming subscribers as of December 31, 2019.
Music channels remain the most popular
Music channels are still the most popular among YouTube's many categories, toping the list with 109 million subscribers.
In 2019, a number of hit songs, such as Shawn Mendes, Camila Cabello, which has been streamed 900m times, Billie Eilish, which has been streamed 750m, and Ariana Grande, which has so far played 680m, have attracted a lot of traffic for YouTube.
In addition, according to the International Recording Industry Association's (IFPI) 2019 Music Listening Study, 77% of online users between the ages of 16 and 64 worldwide use YouTube to listen to music every month.
Based on the above points, it is not difficult to understand That YouTube has spared no effort in investing in music copyright.
Back in 2018, YouTube announced that it had paid music rights owners more than $1.8 billion in advertising revenue in the 12 months to the end of September alone.
The $1.8 billion figure was announced in Google's How to Fight Piracy report. To date, YouTube has paid more than $6 billion to the music industry, including $3 billion in copyright fees for video background music detected through TheContent ID, YouTube's own copyright system, the report said.
YouTube's success stems from its support for original UGC content.
Ruth Porat, alphabet and Google's chief financial officer, say that a significant portion of YouTube's advertising revenue doesn't go to video content owners, and that "in terms of ad revenue sharing, we pay most of that revenue to creators, which is reflected in the cost of content."
Youtube is known to have started sharing advertising revenue from the platform with content owners the year after it was acquired by Google. In terms of sharing, 25 per cent of advertising revenue is spent on bandwidth and operating costs, with the remaining 75 per cent going to content owners at 6:4 and YouTube at 40 per cent, equivalent to 45 per cent of total revenue for content creators.
In 2019, YouTube has further reduced its pumping percentage to 30 per cent, equivalent to just 30 per cent of its own revenue in 75 per cent of the pools and 52.5 per cent for content creators. YouTube has since cut its advertising share again, creating the current ratio: 45 per cent of revenue between YouTube and 55 per cent of content creators.
DanTDM, PewDiePie, Dude Perfect, Ryan Toys Review and other channels made the list for the second year in a row, with annual revenues in the $11.5 million to $26 million range for YouTube's top 10 content owners in 2018 and 2019. And ryan, an 8-year-old American boy, introduced the "Ryan Toys Review" channel, which is now renamed Ryan's World, and is the 2019 YouTube winner with $22 million and $26 million in advertising revenue, respectively.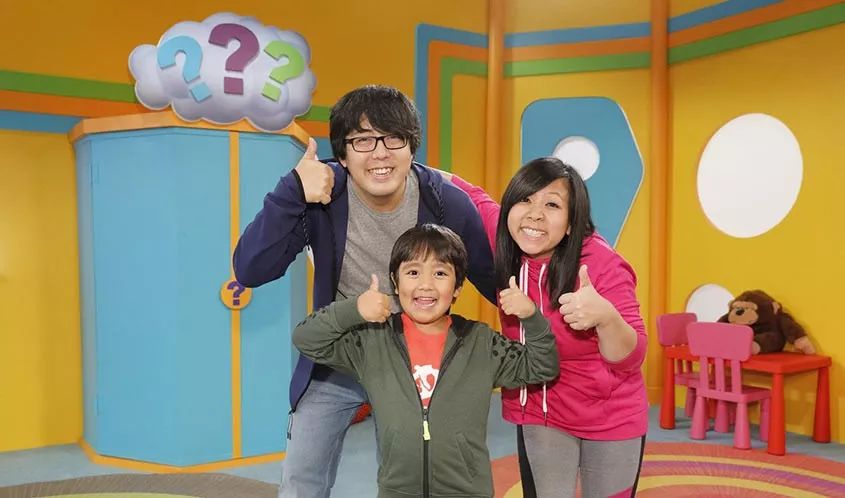 Ryan with his parents

T-series, the Bollywood record label with 127 million first-time subscribers across YouTube, also has a lot of cash on its music channels. By 2019, the channel had more than 90.9 billion views and uploaded more than 15 videos a day, with an exponential increase in subscribers. The company is estimated to earn between $834 and $13.4 million a year on YouTube.
YouTube's support for content creators and the creation of a "equal for all" community operating philosophy have stimulated the growth of MCN institutions around the world.
Alphabet will continue to invest in YouTube video and music content for long-term growth. In addition, the company's other investments include infrastructure and network maintenance costs, as well as content liability costs for protecting the network security of YouTube platforms for users, creators, and advertisers.
"As I mentioned at the beginning of the meeting, we're going to continue to build our paid subscription service," Porat said. It's still early days, and we're investing a lot to shape it into a sound system in the long run. "
For this reference:
《YOUTUBE IS GENERATING OVER $1.5BN PER MONTH FROM ADS – AND BOASTS OVER 20M PAYING MUSIC SUBSCRIBERS WORLDWIDE》
《YouTube Premium and Music Now Have More Than 20M Subscribers》
《The Highest-Paid YouTube Stars of 2019: The Kids Are Killing It》
《Highest-Paid YouTube Stars 2018: Markiplier, Jake Paul, PewDiePie And More》
《How Much Money T-series makes on YouTube》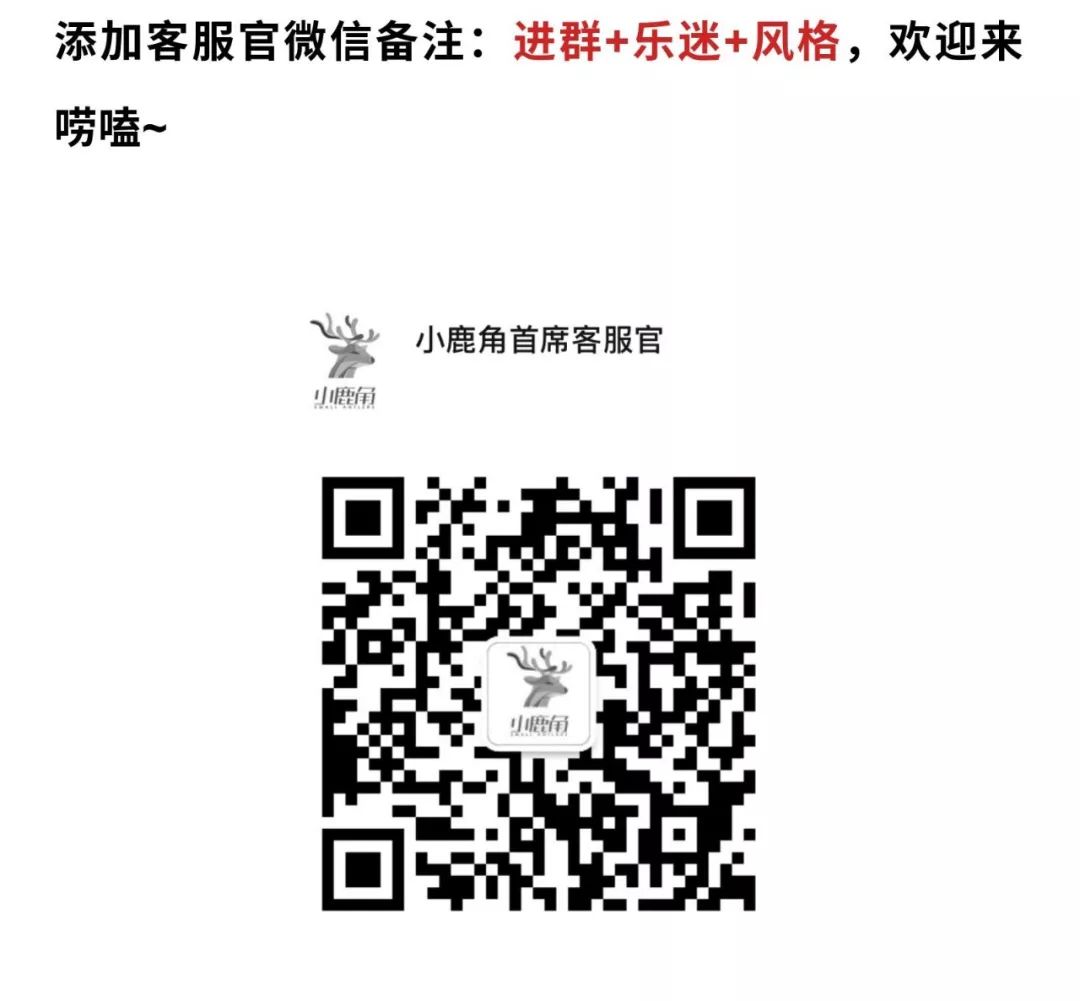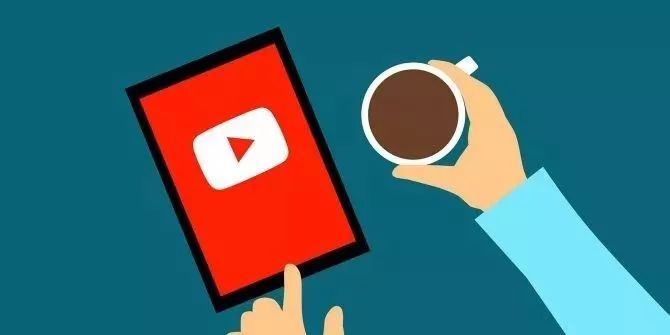 Data container | Your first day: Music videos are becoming the biggest traffic pool
How can music be better integrated with vision to create interaction between video platforms and users?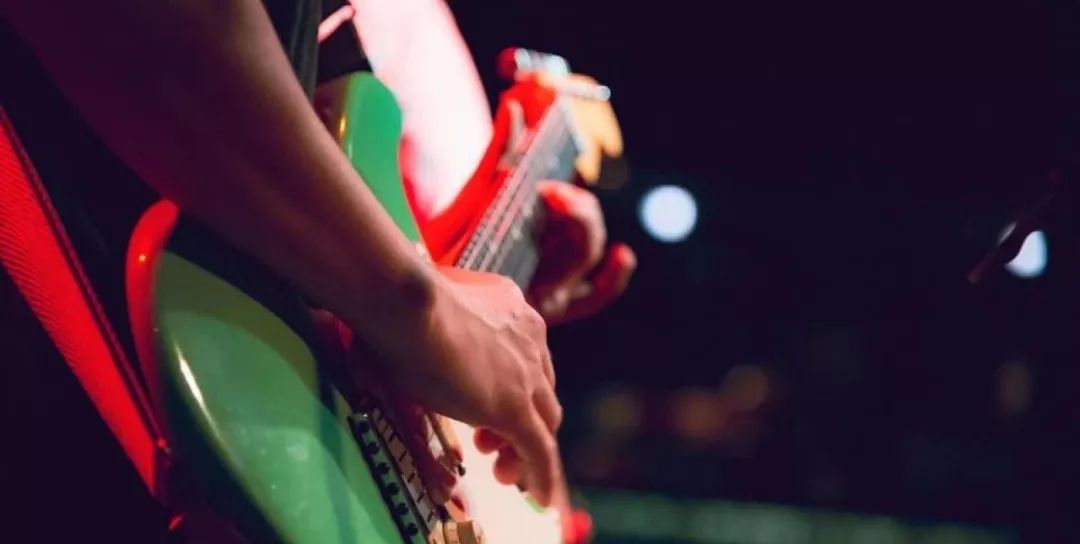 Business. | Threats or advice? YouTube is on the market again because of the copyright terms
Is it the interest or the law that prevents you from sharing life and music with the world?
Little Antlers APP- Valuable music knowledge interest community

Media, reporting, education, recruitment, community
Swipe left and right to understandLittle Antlers APP
---