Deep LOOK . . YouTube Streaming Artifacts: Shopping ads will be launched, with multi-page coverage
Google announced, according to Tech Crunch
Launch shopping ads on YouTube
brands can display their goods and services on their Home pages and search results.
This means that when users look for shopping inspiration and items on YouTube, they can see a series of recommended items directly above the videos displayed in the search results, which may also appear on the home page
Wheeled ads
form of presentation.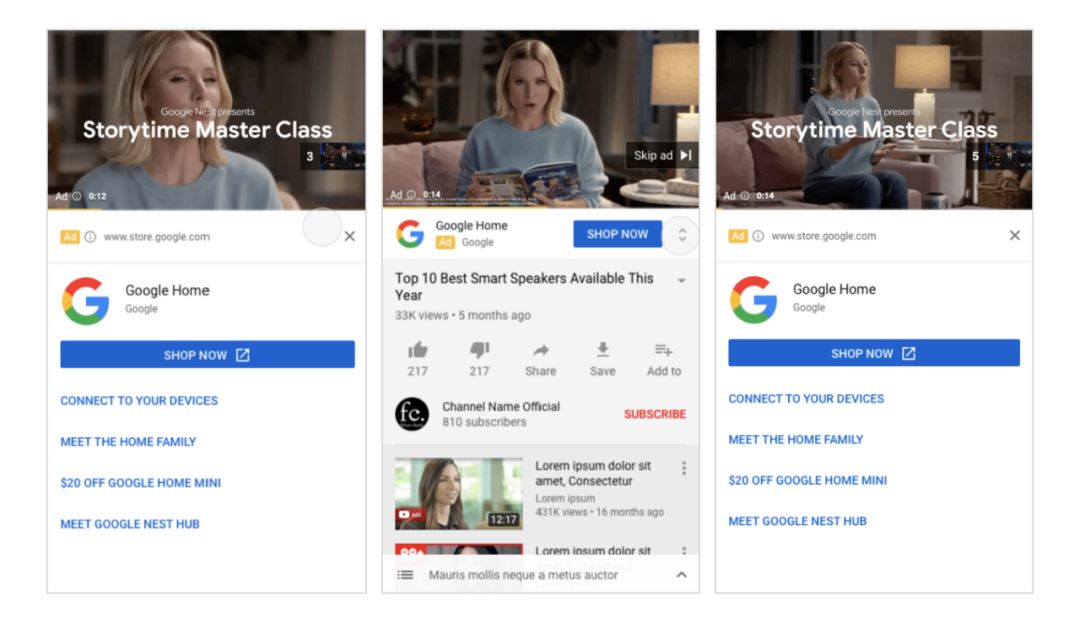 Nicky Rettke, Director of Advertising Product Manager at YouTube, says nearly two-thirds of users say online videos are available
Inspire your shopping
More than 90 percent of users said they found new brands and products through YouTube.
YouTube says it will use its YouTube homepage and search results to get the most out of its users' shopping intentions
Introduce shopping ads
to enable advertisers on the platform to expand the reach of their shopping ads.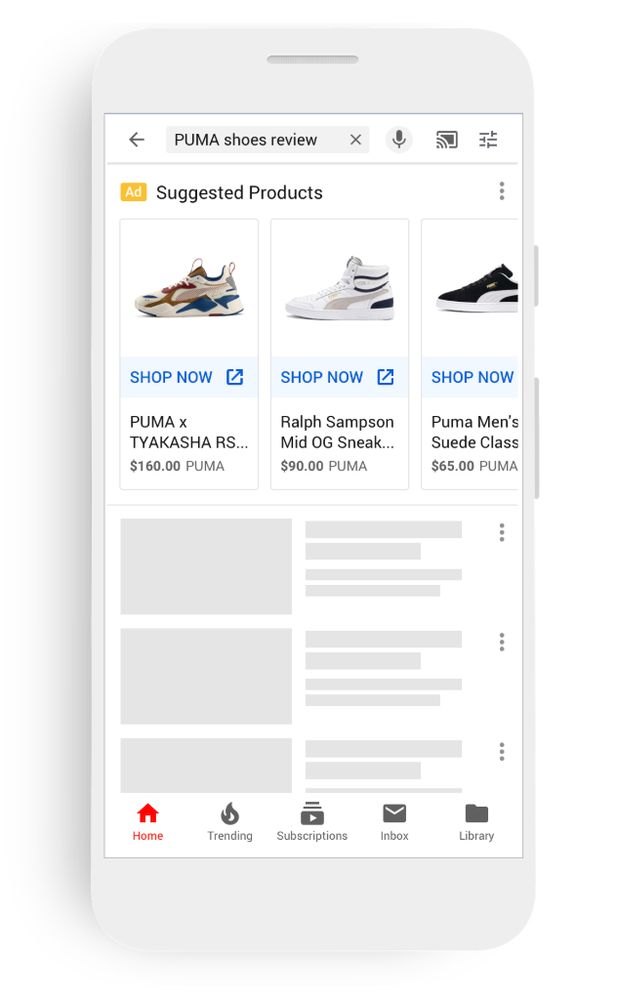 Shopping ads on YouTube Home Feed (top) and YouTube search results (bottom).
PUMA is the first advertiser of YouTube's new shopping ad, and the video site is expected to appear soon
A large number of product recommendations
。 Retailers like PUMA are happy to attract new customers on YouTube before the holidays begin to gain a larger audience.
Rick Almeida, vice president of e-commerce at PUMA Group, said: "Consumers will see more content on YouTube with this update, and we want to keep in touch with these consumers and reach them, and this new opportunity will give PUMA a chance."
Consumer scenario
More diverse. "
Google also says YouTubers will see the ads based on their interests. This means that if consumers are interested in running, they may see ads from PUMA or any other retailer that offers running gear.
As with shopping ads that appear on other Google platforms, including search, shopping, partner sites, and the Google Display Network, YouTube shopping ads are submitted not using keywords, but through the Merchant Center
Product details and information
to match user interests.
The new ads are just one of several changes YouTube announced today. Google also says it will make YouTube video ads more sustainable
Interactive
to help advertisers make more conversions by providing users with information such as store locations, interest forms, and more.
It has also been launched
TrueView
of the
Site link extension
to support viewers to navigate to other landing pages, such as holiday catalogs and store hours. These updates will be implemented in the coming months.
Nicky Rettke says Google's shopping ads are expanding
Google Images section
Searches such as "holiday party dresses" trigger these ads.
According to Google, it's led by window-type shopping ads
Retailer's website
Traffic is about
85% from new visitors
。 Nicky Rettke says the ad format, which used to be used primarily for clothing and furniture search, is now expanding into new categories such as beauty products and electronics.
Clothing retailers
Urban Outfitters expanded its shopping advertising to 50 categories, including clothing, home improvement and beauty, with a 241% jump in click-through rates, 52% of which were new customers, while new customers through these ads led to a 186% jump in sales.
编译来源:Tech Crunch、Google Ads Blog
To learn more about overseas marketing, please click on "Read the original text" at the end of the article.
Shenzhen Group is China's leading cross-border digital marketing group, with Facebook, Instagram, Google, YouTube, Twitter, LinkedIn and Pinterest seven platforms in China' official agency, is committed to providing Chinese enterprises to the sea with completely channel, full-programme consulting and marketing services to help Chinese enterprises successfully achieve globalization.
The Group has two subsidiaries, Shenzhen Interactive and Flying Book Interactive:
Shenzhen Interactive is the leading cross-border integrated digital marketing expert in China, and is also the official authorized agency of Google, YouTube, Twitter, LinkedIn and Pinterest five platforms in China.
Flying Book Interactive focuses on Facebook's business, which is officially licensed by Facebook as its Regional Agency in China.
Both companies are equipped with international teams with overseas delivery expertise to achieve "localization" of media strategies, advertising optimization, creative design, video production and social marketing services for customers to truly achieve product effectiveness.
Click "Read the original" to learn more about overseas marketing
---