Google's parent company's first-quarter results: Advertising is the most profitable, and competing with Amazon is expensive
Google is competing fiercely with Amazon in the smart home sector, new financial figures show. It's expensive, and the competition won't end anytime soon. Traditional advertising business remains strong at the same time as others「Letters.」The company's business is still growing slowly.

Written by . . Slightly fat
Alphabet still has a lot of money to spend.
Alphabet's first-quarter results showed total revenue of $31.1 billion, up 26% from $24.75 billion a year earlier. In terms of profit, net profit was $9.4 billion, compared with $5.4 billion in the same period last year.
The strongest sales growth in nearly four years was also entirely unexpected on Wall Street.
Growth in Google's digital advertising business remains strong
Unsurprisingly, Google's advertising business remains the most profitable and accounts for the most important position in quarterly revenue.
In the first quarter, Google's advertising revenue was $26.6 billion, up more than $5 billion from a year earlier. The data has also eased concerns to some extent that Facebook's data and privacy conflicts do not appear to have had much impact on Google.
As the world's largest provider of digital advertising, Google mainly based on users' online information and behavior, targeted push related messages. While there are growing concerns that privacy and new regulations could somewhat depress Google's advertising business, Google's extensive reach, vast resources and dominant market position mean that smaller competitors are likely to lose more of the market as a result.
Next month, Europe's "general data protection regulations" will come into force, changing the way internet companies collect user data and target advertising.
"We are ready to meet the requirements. Google said, "We have changed our policies as needed, and It also provides users with strong user controls, privacy settings, and privacy checks." This is a very important area and we will continue to do a lot of work in that regard.」
Sundar Pichai, Google's CEO, stresses that Google's online search relies on limited information, essentially people looking for information online by typing keywords on the company's home page.
Google's capital spending has tripled, with cloud computing and AI-related priorities
The good performance of its core business has provided Google with sufficient capital for long-term investment in its artificial intelligence business.
Google's capital spending nearly tripled to $7.7 billion in the quarter, according to earnings reports. This higher expense also reduced operating margins to 22% from 27% a year ago.
In addition to paying distribution partners for the acquisition of traffic, investing in Google's cloud computing and smart hardware businesses is one of the two main expenses.
Google said the cost of buying real estate and investing in new opportunities such as artificial intelligence, cloud computing, consumer devices and digital assistants has also risen sharply.
For example, the computing power required to buy real estate and support internal operations, as well as network spending, are "almost equal". Google is building new data centers and investing in submarine cables that the company will connect with customers and the latest artificial intelligence machines.
To write here, I have to mention Nest, which returned to the Google family in February and worked with the hardware team.
In its quarterly results, Nest reported revenue and losses from alphabet's business「Other business」part, transferred to the standard Google revenue project.
Comparing quarterly revenue and operating profit, we can see that Nest generates approximately $726 million in revenue, but it is also ultimately for the full year「Other business」$621 million in losses. In other words, Google spent more than $500 million last year on Nest's layout in areas such as security cameras, alarm systems and video doorbells.
As Variety's Janko Roettgers points out, Google may also have spent hundreds of millions of dollars on other hardware, such as Google Home and Pixel, headphones and laptops.
 In each product category, Google competes with different competitors. On mobile, Google is challenging Apple and the iPhone. Google is challenging Microsoft with the launch of the Pixelbook and other chrome-driven laptops.
But perhaps most importantly, with the ad number of Google Home and Nest, the company is competing with Amazon, the leader in smart homes.
Google is willing to spend the necessary money in saturated markets such as laptops and smartphones. But no one expects the Pixel to sell more phones than the iPhone.
However, users will expect the company to catch up with Amazon in areas with clear advantages and opportunities. That's why Nest will turn back to Google. As a result, smart home devices can make better use of artificial intelligence features developed by companies specifically for hardware and software such as pixel 2 and Google Assistant.
「All of Google's investments in machine learning and artificial intelligence can clearly benefit Nest.」Rick Osterloh, head of Google's hardware division, told CNET:「We should develop them together.」"Evolution is a natural thing. 」
As we can see from these new data, competition with a company as big and daunting as Amazon is clearly going to come at a considerable cost. And that won't end any time soon.
In addition to rising spending on cloud computing and hardware, these "other businesses", including cloud and hardware sales such as smartphones and Nest home automation technology services and revenue, also increased, from $3.2 billion a year earlier to $4.4 billion this year.
Growth at other Alphabet companies remains slow
As expected, growth in these projects remains slow.
Compared with Google's $31 billion revenue contribution, the contributions of other Alphabet companies (Calico, Waymo, Fibre, etc.) are negligible. Revenue for the quarter was $150 million, up slightly from $130 million a year earlier. Although the loss was reduced from $703 million to $571 million, the total was still a loss.
But waymo's commercial use could gradually change over the next few years. Waymo's driverless car technology is growing fast enough to launch commercial services in the next two years, according to the California Department of Motor Vehicle Management. Waymo is likely to be the first to introduce a driverless taxi service in safer areas, collecting large amounts of data and further training the service. ARK, a market research firm, predicts that the market will generate tens of trillions of dollars in revenue by around 2030.
Since other projects are still in the stage of scientific research projects with a lot of up-front investment, they should continue to be in the money-burning phase.
In addition, several new indicators have emerged in the quarter's earnings report.
For the first time, more details have been released about large-scale investments in private companies such as Uber. In the first quarter, Google reported $3 billion in equity gains. This adds $3.40 per share. Not including these gains, Alphabet will earn a profit of $9.93 per share.

---
Machines can open year-to-year conversations
Eight AI industry executives tell their thoughts on the past and the future
Click below to read more
Zhou Ming   |   Wang Haifeng   |   Wang Jian   |   Zhang Wei 
  Jingxuan   |   Yao Song   |   Wang Yi |   Lu Wei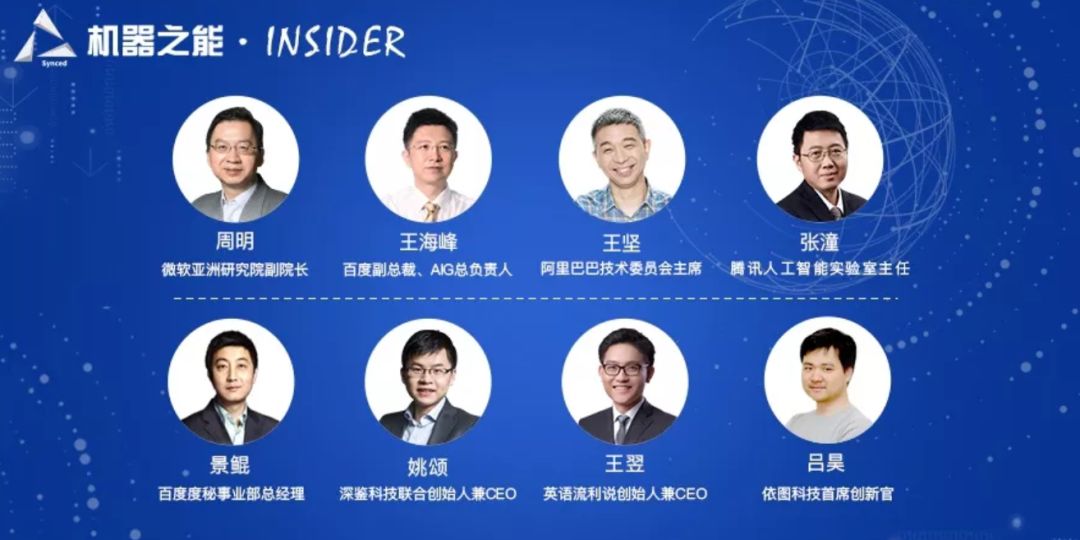 ---