Google's 100 billion-word ads
Click above to follow the "East Josie Look" microsyscope .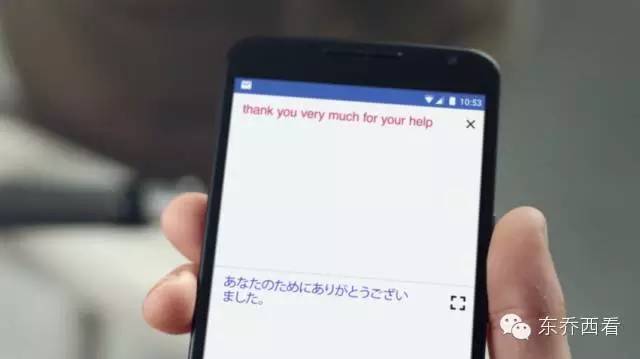 Google is not only the world's most important Internet company, but also a dream-chasing company, a company dedicated to changing human life, the product is not to say, brand advertising has always been the best in the field of science and technology, not only technology, but also a strong human feelings and dream spirit
In June, Google and Android launched a "100 billion-word" ad clip.
Google Translate handles more than 100 billion words of translation every day, about food, about friendship, about sports, about faith, about fear, and of course about hurt, about hate... But the words most frequently used by Google Translate are "how are you," "thank you" and "I love you."
Google Translate helps us cross cultural and linguistic barriers, and it also makes us realize that good words are as common as smiles.
Remember when I shared a Google inventory video late last year, 2014? If you've looked at Google's ads, their brand spirit is in line with their brand's purpose.
Google has recently changed its name to Alphabet, and if I'm not mistaken, the newly named Alphabet Group will be divided into two parts: a traditional Google business that includes search, advertising, YouTube and Android, to be run by the newly promoted Indian Sandor Pichai; and a Google innovation project represented by Alphabet, which will be led by larry Page, one of its founders. Alphabet encompasses seemingly absurd experiments such as self-driving cars, Google's most mysterious Google X, health-related research, unusual innovations like Nest, and two investment institutions.
From a profit model perspective, Google is still essentially an advertising ad ad ad ad company, but its leaders always have a clever balance between leading the company forward-looking and not in a hurry to return to the market. Even Mr Jobs's Apple can't compare to the many projects that could positively influence and advance the process of human science and technology.
Look at our BAT in the busy co-operation, capital operation, want to occupy all the market, and then look at Google is trying to project, you will understand more why we will not be born can be called a great company, will not shape a great brand.
And even more frustrating is that just a google search, send and receive a gmail, courtiers can not do!
Cover image: Photo from Google Ads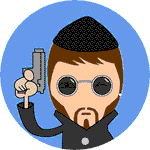 East Josie look

MicrosyscopyPrinceqiao
Written by veteran internet marketer Prince Joe. Take you east and west to see: Internet feng clouds / fun marketing / spicy film reviews / scenery on the road.Focus on cross-border thinking between science and technology and humanities.
Member of WeMedia, China's largest self-media alliance / 2014 WeMedia Best Self-Media
Click on the bottom left "Read the original" to quickly follow East Josie to see the dragonfly
---