Google Text Ad Extensions (III)
Not paying attention yet?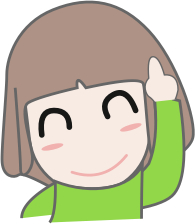 Come on, here!?
What is additional price information?
Additional price information provides more space to showcase your service and product line, and allows users to link directly to what they're interested in on the site, bringing more value to text ads that run on the search network.
On desktop and mobile devices, additional price information appears under text ads, providing more space for users to detail the products or services your business offers. Additional price information is displayed as a maximum set. 8 cards, users can view different options and prices. Users can access the items they are interested in directly on the site through your price menu.

What do you need to prepare before you start?
Additional price information can be displayed on both computers and mobile devices. Additional price information links point directly to the website, so make sure that the site is optimized for your computer and all mobile devices.


Suppose you own a hairdry. For campaigns that use broader keywords, you can add broader additional price information about HairCut, Hair Dye, and Care. Or you can add additional information to more targeted ad groups. For example, a hair dyeing ad group can include the following additional information: "tablet dyeing," "full dyeing," "full dyeing and care," and "semi-permanent gloss." Additional information lets customers know the breadth or scope of the products or services your business offers.
What is the purpose of additional price information?  
There are several reasons to consider adding additional price information to your ad:
1.Show off the products or services you offer.Additional price information to display the products or services offered in an interactive format for users to scroll through.
2.Boost conversions by providing shortcuts.Users can access the content directly on the website by clicking on or tapping the specific item on the price menu.
3.You don't need much action to improve your ads.You don't need to create new text ads, and you don't need to modify the original ads.
Additional price information is easy to use:
1.Easily updated.You can change the name and description of menu items at any time to display the latest promotions and special offers. Another benefit is that you can modify additional price information without resetting its performance statistics.
2.Spirit.live customization.Depending on which ads you want them to appear with, you can add price tags to your account, campaign, or ad group. You can also specify when additional price information is displayed on which date, day of the week, or at what time of day.
The cost-per-click for additional price information is the same as the cost-per-click for the title or display URL of the ad in which it is located. You will only be charged for clicking on additional price information if the user clicks on any additional price information item. However, if the user clicks the Move drop-down menu for the purpose of expanding the rotation presentation, there is no charge.
Additional price information gives users more opportunities to click on your ad, but for each ad impression, only two clicks are required.Cost. In addition, if a user quickly clicks on more than one link while browsing an ad, they'll think of it as.Repeated or invalid clicks., so you'll only be charged for the first click.
There's something you want to see.

Wonderful.

Say a compliment and prove that you still love me.
---