Five trends in social media marketing for e-commerce in the Middle East in 2020, do you understand?
Five trends in social media marketing for e-commerce in the Middle East in 2020, do you understand?
Social media has indeed been at the forefront of the past few months as people have responded to the real life of the Covid-19 era. With social alienation and self-segregation in effect, many people have turned to social media to consume news, get entertainment, and most importantly connect with others. At the same time, we're seeing a dramatic increase in the presence and eyeballing of marketers and businesses on social media platforms.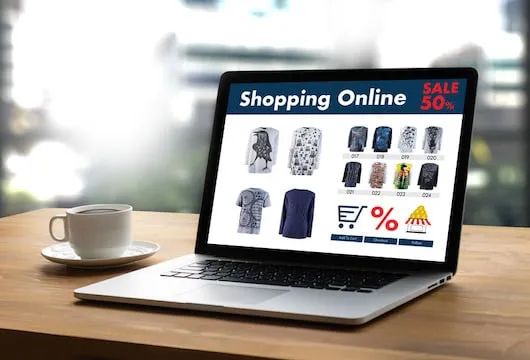 We are now experiencing "content overload" due to the influx of content on social media, in which case it is difficult for brands to break through noise and be heard.
Therefore, it is important to keep up-to-date with social media trends. Here are the main trends that are sure to get your attention:
Video.
Video is one of the most shared content on social media and an easy way to engage and engage audiences. It is estimated that 82% of all online content will be video content by 2022, so if you haven't created a video yet, it's time to make it part of your content strategy. Social media videos generate up to 1200% more shares than posts or ads with text or images. Whether it's a short video on TikTok or Stories or a long video on YouTube, the future will be dominated by video.
The rise of social media commerce
Brands have long used platforms such as Instagram and Facebook to market their products, but in the past few years, social commerce (the act of buying and selling on social media networks) has gained enormous attention as a way to retail. Months. As shoppingable posts become the norm, social commerce may soon reach mainstream retail channels.
With Facebook, Instagram and Pinterest all allowing shopping, and 87 percent of e-commerce shoppers saying social media can help them make shopping decisions, it's no wonder we're seeing the social network grow into a retail platform.
"Live" and "Story" are becoming more and more popular.
2020 is a year of live broadcasting and storytelling. With social isolation and the isolation of millions of families, these replace our "real" life connections, as we spend hours on the couch, watching friends and brand stories on Instagram, Snapchat and Facebook. It enables people to share ideas in an intimate, authentic and personal way, to express their opinions online, to engage and communicate with others, even though they remain at a distance from each other. As LinkedIn becomes the latest addition to the Stories feature, we'll all see the trend continue as others follow suit.
User-generated content will be key
User-generated content (UGC) is an incredibly cost-effective way to build brand relationships and ensure stable, high-quality content channels. Some brands have mastered this early and have built huge combinations of images and content for free to drive their social media pages.
No matter how you want to take advantage of UGC, it will be an integral part of the content strategy for 2020.
Social listening
Social listening is the process of monitoring and evaluating brand statements on various social media channels.
It is a very effective intelligence gathering tool because it provides insight into why your customers are satisfied.
Rather than assuming what the customer is thinking, let the brand understand exactly what they are saying.
With the vast number of sophisticated social listening tools available, brands are realizing their huge potential to gain insight into things they can't find anywhere else.
Social listening is critical to the effectiveness of social media strategies, and as tools continue to evolve and insight become more specific, we will see brands increasingly relying on an active social listening process.
Translator: Middle East cross-border e-commerce exchange
Originally from Zaib Shadani
Welcome to reproduce, please indicate the source
For more quick news
Please scan the code to follow us
Give me a little flower under the order
---