Facebook wants to be the next video advertising giant, replacing YouTube with $70 billion in TV ads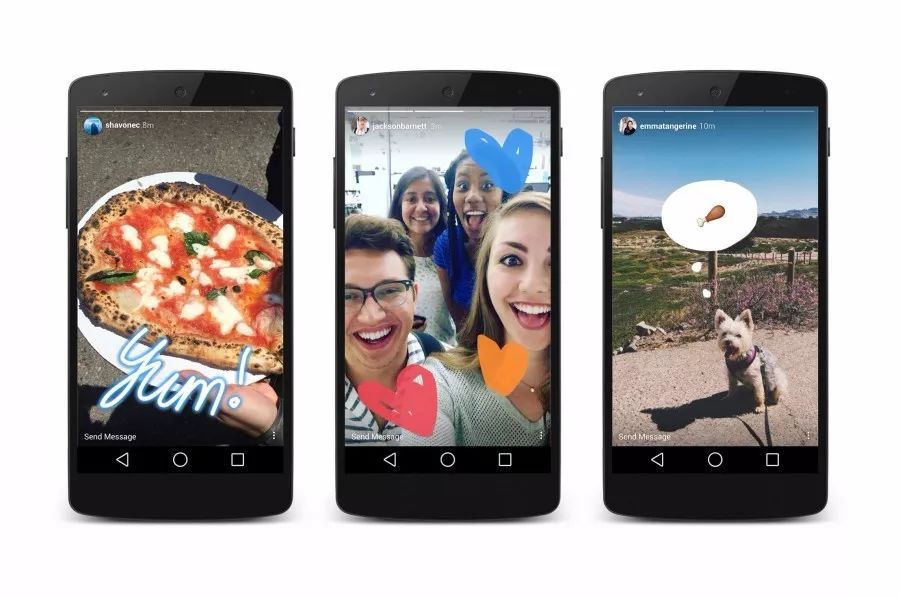 The source of the article is . . marketingland
Author . . Amy Gesenhues
Compilation . . Kristen
Edit the . . Neo
On Wednesday, Facebook announced that it had decided to open its Stories ads to advertisers around the world in order to meet new demand for video ads, with two new video ad delivery options: In-Stream Reserve and TruPlay.
Stories ads are open to advertisers around the world
Facebook announced at its launch in New York on Wednesday that it has 300 million daily users and that advertisers around the world can now run ads on the Stories platform.
In January 2017, Facebook began allowing advertisers to appearAds run on the Instagram store platform.Earlier this month,Facebook has prompted partners in the Marketing Partner Network to launch new ad types, inviting them to make Stories ads the default ad option.
Stories Ads offers advertisers new ad spaces, andInstagram Storie ads are the same,Facebook's Stories ads support ad targeting and performance measurement, and Messenger will be available soonStories ads.
Facebook also sees Stories ads as a new profit point.In May, Facebook's Stories reached 150 million daily users and began testing ads with advertisers in the U.S., Mexico, Brazil and other regions, with Deliveroo, Pure Gym, TransferWise and KFC between the first brands to test advertising capabilities.
The head of global marketing at Norwegian Airlines said:Pass.Facebook Stories, which has the opportunity to deliver ads to more and more diverse users, allows brands to promote products through storytelling in a pleasant and fun way, which helps build more connections with consumers, and Stories ads work well and reach a wide audience, targeting users directly from mobile devices。
Other brands, such as Tentree, argue that Stories has a low conversion rate for advertising.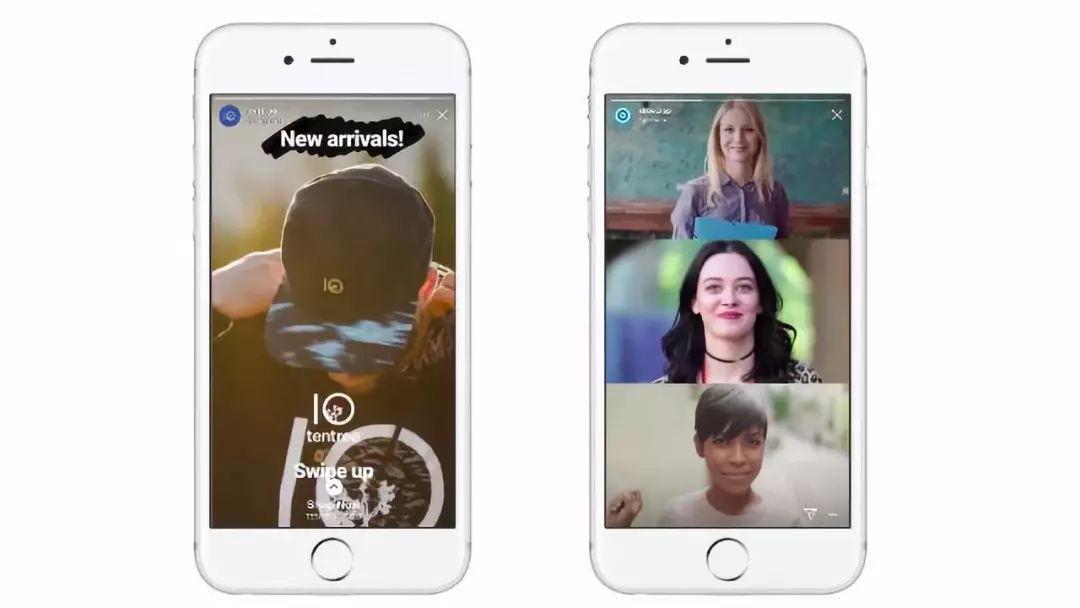 Two new video ad delivery models
At the launch, Facebook also launched two new video ad delivery models.The first is called In-Stream Reserve, advertisers can place ads in the most popular publisher and creator videos.With In-Stream Reserve, advertisers can use Nielsen's Target Rating Points to ensure that ads appear only in premium videos.
Kate Orseth, Facebook's head of media realization products, says Facebook has expanded to keep pace with Watch's global rolloutin-stream video ad range,In-Stream Reserve is the first choice for premium online video and TV buyers, especially those who want to target young consumers, hard-to-reach audiences and TV viewers.
In-Stream Reserve helps advertisers buy ad spaces for specific types of shows.Allows brands to select specific categories of content packs, such as sports, fashion, beauty, and entertainment. Some advertisers can now use In-Stream Reserve to target U.S. users. In-Stream Reserve Categories can help beauty brands onlyIn.Advertise cosmetic tutorials or beauty line content.
In addition,Facebook helps advertisers with specific original shows on their Facebook WatchAdvertisers can even become exclusive advertisers for some shows, such as Red Table Talk and Returning The Favor.
Kate Orseth also mentions that eachIn-Stream Reserved Videos are manually reviewed before they are inserted, similar to YouTube ads run through Google Preferred, which allows advertisers to insert ads in the 5% of the most popular videos on the YouTube platform.
Yang lion media has been testedIn-Stream Reserved Buying mode, a spokesman said Facebook's new ad buying method is very popular, another spokesman said Omnicom Media Group has been involved in the purchase of Facebook videos.
Facebook's second video advertising option is called TruPlay.Facebook says ThruPlay allows advertisers to pay only for ads that they watch for 15 seconds or in full.Notably, ThruPlay is available on Facebook, Instagram, Audience Network and includes in-stream, Stories and streaming.
The ThruPlay video ad model is similar to YouTube's skipped ads. ThruPlay video ads are in the scroll bar and can be skipped if they don't want to, which is great for advertisers.
Buick is one of the advertisers testing TruPlay. Mallory Woodrow, head of Buick CRM, says ThruPlay video options can help brands achieve "efficiency, scale and completion rates." "
Facebook is promotingview
Frequency.The advertisement was well prepared
Facebook has been well prepared in recent years to promote video ads.
In 2016, Facebook followed Snapchat's lead in reaching out to the young market by introducing Instagram Stories, and in 2017 expanded the feature to Facebook and Messenger. Facebook also wants Stories ads to be a new revenue growth point.
Facebook's Stories feature quickly became so popular that Snapchat, its former rival, was no longer able to match it.
Analysts saidThe move has had a profound impact on Snapchat, which this month cut its revenue forecast by 36 percent to $662.1 million in digital advertising, compared with $1.03 billion in March.eMarketer data also showed that Snapchat's global users fell by 2 million in the second quarter, reaching $188 million in the quarter.
Since May, Facebook Hass has reached 150 million daily users and started testing ads with advertisers in the U.S., Mexico and Brazil, with Deliveroo, Pure Gym, TransferWise and KFC between the first brands to test ad features.
And now, with 300 million daily Facebook Stories users, the rate of cash-out is accelerating.Advertisers around the world can add ads to Facebook Stories like streaming and Instagram Stories.
Will Easton, managing director of Facebook ANZ, said:The number of Stories users has skyrocketed in 2018, and people are increasingly interested in making their own Stories, which provides users with an immersive experience and a quick message to advertisers.
Facebook - Next
A.Video advertising giant
Facebook's platform video ads are concentrated in streaming videos, Stories and Facebook Watch.And video ads work well, Facebook has revealed.More than 70% of the platform's in-stream ads are fully played, and most of them contain audio.
Facebook has been emphasizing the importance of video in recent years, and in a blog post Wednesday, facebook responded to advertisers' demand for video ad locations by announcing more video ad options that draw on YouTube's video ad model and use tv industry ad-selling technology.Facebook's next goal is to split YouTube, the world's largest video advertising platform, and $70 billion in television advertising。
This article is wringed by Morketing OriginalRelease.
Request a reprint please leave a message at the end of the text



---