To attract more brands, YouTube's six-second ads can also be skipped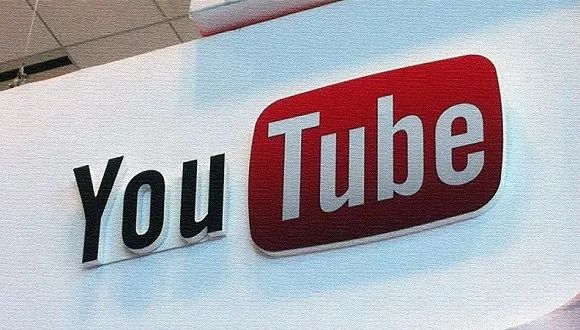 Source: Advertising (ID: adtaotie)
"Yes, you're not mistaken, ads can be skipped in six seconds when browsing content on the world's largest video site."

In the country's major video sites, with the strong size of paid members, the number of mandatory ads more and more, the time is getting longer and longer, sometimes in order to watch a one-minute short video, but to wait 30 seconds or more ads, it is a headache.
Abroad, on the other hand, YouTube is aggressively promoting a short-term form of skip ads. Previous Youtube ads had a skip button after 5 seconds, and immediately disappeared after clicking, but there have been similar examples in China, most famouslyA brand documentary about Farmer's Mountain Springs.

This form of advertising greatly enhances the user's experience, accustomed to being raped by the domestic video site super-long ads users a good, at the same time as the first domestic can skip advertising to try the brand, farmer Shanquan's brand image in the public mind has also been improved.
YouTube is launching a new form of advertising: Touch Ads
YouTube is more common and has been making adjustments in two forms of advertising:
1, In-Stream Ad - Non-Skippable Video Ads (non-skipable interstage video ads)
As the name implies, such ads are not skipped and the main video can only be viewed after the entire ad has been fully played. These ads can appear before, during, or after the main video is played. For advertisers, this type of ad is charged based on the actual viewing time (similar to CPC ads, which charge for the cost per click), and only people who watch the ad for more than 30 seconds, or click to learn more, will be charged。 
2. Bumper Ads (buffer ads)
Buffered ads last up to 6 seconds, appear in the main video, and are not skipped, and users can't continue watching the original video until they've finished watching the video ad. For advertisers, no matter how many users this pop-up ad touches or what kind of users, they have to pay for the ad space and the amount of display. These ads are typically intended for brands that want to build awareness or inform users of promotions with concise information.
Today's reach advertising is a combination of the first two of a new form of advertising.It also pins pop-ups somewhere on the site, giving users the right to skip.This new form of advertising, advertisers do not have to pay for the amount of display, but only to pay the actual cost of reaching users. For the public, it's an ad that can be skipped at any time.
Ads short and short, in order to enhance the user experience?
Don't think too much about it, YouTube is just doing it to attract more advertisers to brand and make more money.
At present, more and more fast-changing brands are constantly cutting the online advertising budget, it can be seen that many brand owners have begun to online advertising returns with a distrustful attitude. And YouTube is doing itAddress the issue of advertisers' trust and try to provide brands with a new idea: both to seek large-scale short-term exposure and to save on delivery costs.
When will the advertising form of domestic video sites be innovative and changed?
We know that YouTube and domestic video sites have a great business model differences, in the advertising model is certainly not to copy, but, advertising performance and quality optimization, improve the willingness of advertisers to serve, for advertisers to release doubts, optimize user experience, etc. is the basic logic that video sites pursue together, but also worth learning from each other and learn from each other.
Consistent with the new generation of the times, the form of advertising will not be the same, only constantly seek new changes, explore suitable for their own platform advertising business model, in order to take a good way of their own unique realization.
More great articles recommended:(Click on the title to view)
Decisively abandon the iPhone X: Huawei is a delayed advertising agency
Shoe king Daphne collapsed! Didn't finish the gentleness, only left to leave the song
Blast rough mouth also circle powder, KFC crisis public relations gave us a lesson
30 years old, and what: sure enough, the advertisement will serve Thailand
This Spring Festival, these 10 texts won!
State Department posters, you can't imagine: the government is getting more and more trendy!
Durex crackling bill: This driving speed generally can't keep up
Huawei is an advertising ad company that has been delayed by mobile phones
The Central Commission for Discipline Inspection took an advertisement, the text is too poking!
Durex teased 13 brands: thanksgiving poster collection
Mind ads: Keep in touch, even if it's just a cup of coffee
Which is the most insulting ad to the audience's IQ: know the praise answer

Long press and hold QR code recognition, one-click attentionAdvertising guideThe official number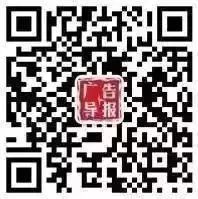 Thanks to WeChat's official public platform, which follows advertising and advertising interactive magazine Advertising Guide:ggdbzzs。Hope to communicate, please add a personal microseelectrdianyingquan,There will be opportunities to participate in offline activities.
---