Facebook's advertising revenue will reach $67.2 billion in 2019; Zhang Xiaolong's eight-year history of WeChat; and the commercial value of small programs is more than $500 billion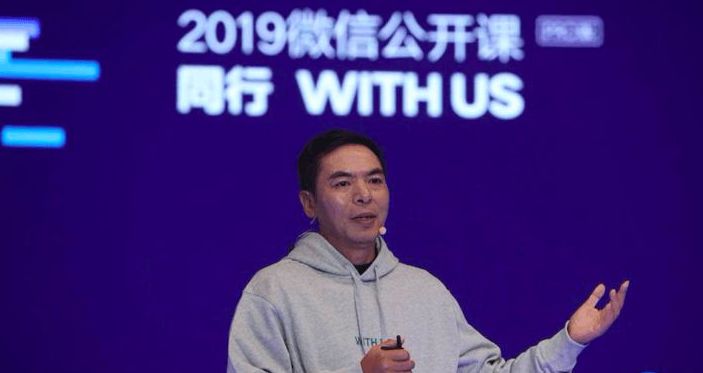 WeChat Official: Small programs are worth more than $500 billion in business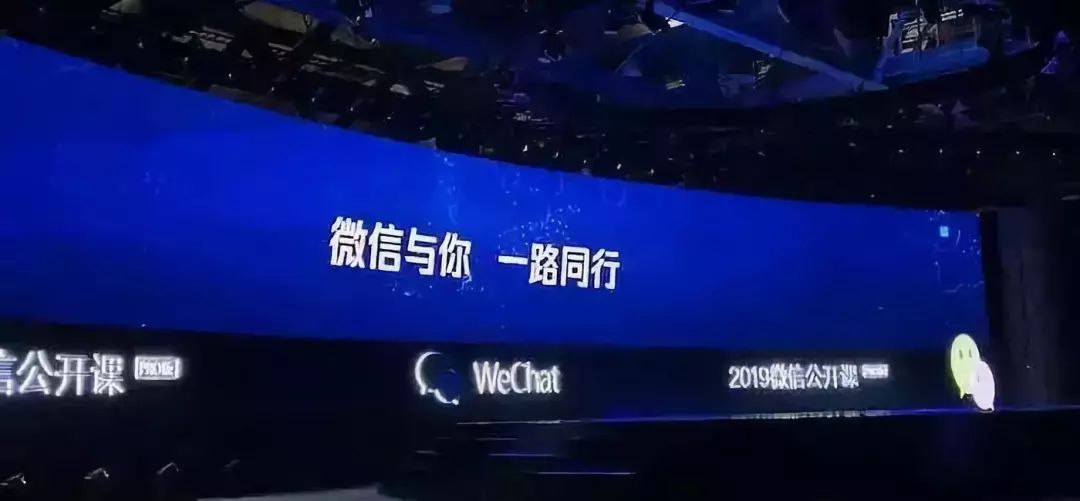 2018, the 2nd anniversary of WeChat's small program, with more than 600 million active users per week. On January 9, 2019 WeChat Open Class PRO was officially launched in Guangzhou. This weChat open course PRO version focuses on "peers": small programs, games, WeChat payment and enterprise WeChat 4 product lines gathered at the scene, and on-site release of "high-quality small program plan", "small game creative encouragement plan" and other new measures.
According to the 2018 WeChat Data Report released on the spot by the WeChat team, weChat and WeChat currently have 1,082 million combined and active accounts; In the travel, retail, catering and public services sectors, monthly payments in 2018 are up significantly from last year.
Over the past two years, the program has covered more than 200 sub-sectors, serving more than 100 billion users, increasing annual transactions by more than 600% and generating more than $500 billion in business value. In the 2019 WeChat Open Course PRO site, the small program team officially announced that in 2019 the online small program scoring system and "high-quality small program plan" to help users better find and use high-quality small programs.
In 2019, the small program team will be online "everyone is using", small program search, new nearby small programs and other capabilities to give developers more exposure opportunities, while lowering the development threshold, providing small program assistants, logistics-related assistants and interfaces to help developers more easily develop good small programs, and through the developer community, service platform to further strengthen the relationship with developers.
At the same time, in the 2019 WeChat Open Course PRO, Tencent Cloud announced the launch of a total value of more than 1 billion yuan "small program cloud development" resource support program, more than one million small program developers to provide free cloud development resource support, comprehensive help developers to create excellent small programs.
In addition, the small game online for 1 year, a total of more than 100,000 developers to join the small game ecology, up to now, high-quality small game active users the next day retention rate of up to 60%, seven-day retention rate of 54%, of which, 10 high-quality small games Android internal purchase of monthly water to achieve 10 million, 11 small game advertising monthly flow of more than 10 million.
In response to the difficult user acquisition problems faced by the new online games, the small game team recently launched the "New Game Seed Users" program, through two stages to provide different degrees of support for new games. In the first phase, the new tour will receive randomly assigned "seed users" to help the new tour take advantage of the initial user to operate and spread diffusion, and in the second phase, the "seed user" will be further provided for high-quality games to help accelerate the growth of high-quality games.

Zhang Xiaolong tells the story of WeChat's 8-year journey
At the annual WeChat Open Class PRO, everyone wants to know how Zhang Xiaolong, the "father of WeChat", will re-issue WeChat in the past year and how to predict the next year of WeChat. On January 9th he spent four hours explaining his product outlook and why WeChat is what it is now.
After opening, Zhang Xiaolong first spoke about his views on the product and the principles of making the product. WeChat now has more than 1 billion users, which means that with each change, 500 million people spit and 100 million people will "teach him how to make a product." No matter what the outside world says, it won't affect his view of the product.
What is a good product? Zhang Xiaolong admires BRAUN's chief designer, Diet Rams, the ten design principles that are creative, useful and beautiful; easy to use; subtle; honest; enduring; detail-oriented; environmentally friendly; and less designed.
So for WeChat, a lot of things don't change, like the app's launch page. What he doesn't understand is that many of the apps on the market today are traffic- and cash-out-oriented and end up deviate from basic product principles. Many people say WeChat restraint, but Zhang Xiaolong does not agree, he felt that WeChat just followed the basic principles.
The initial "source power" of WeChat's development. The first point is to stick to a good tool that keeps pace with the times. The second point is to let creation reflect value.
In the case of small programs, for example, the essence of small programs is actually around "value", how to provide value to users, not for traffic. WeChat is also constantly improving small programs, perfecting the connection between small programs and individuals. To this end, WeChat has strengthened the search and user evaluation functions to better present value.
On the basis of small programs, small games, is Zhang Xiaolongkou "about the platform of creativity." It's not just a game with a small program shell, it's a carrier of creativity. He wants users to reward their ideas with games.
Inside WeChat, he doesn't care how much revenue has gone up, but how many game products are about creativity and how much creativity can pay off. "It's only when our game is full of ideas and the ideas are rewarded that the platform is valuable, and we're not focused on just traffic."
As for the public number, Zhang Xiaolong thinks that good content is fundamental, not traffic. He even said that "the public number is not intended for self-media entrepreneurs", although this group of people is currently the most important application of the public number. In 2018, the Public has under made a major change, replacing the traditional display model in the form of a waterfall stream. The aim, he says, is to make users read more efficiently, but the fundamental problem is the appeal of the content.
2019 WeChat Open Class Zhang Xiaolong speech full review


Less than a month on the line, the Forbidden City Taobao makeup line discontinued off the shelf, this time the Palace Museum wen creation is not good?
On January 5th, the official microblog of the Palace Taobao, certified as "Beijing Palace Cultural Service Center", suddenly retweeted a beauty blogger's Palace makeup assessment, with the text: "The Palace Taobao original series of makeup, from appearance to internal quality still has a lot of room for progress." So we decided to stop production, and constantly improve, until the best push to everyone. "
When asked by netizens why the shutdown, the Palace Taobao is the answer: lipstick appearance feedback is not high enough, paste smooth smoothness and color have room for progress. Eye shadow pearl particles are not fine enough, some colors have fly powder phenomenon. Blush pink picks people, orange is still available. Point green blue is not very practical.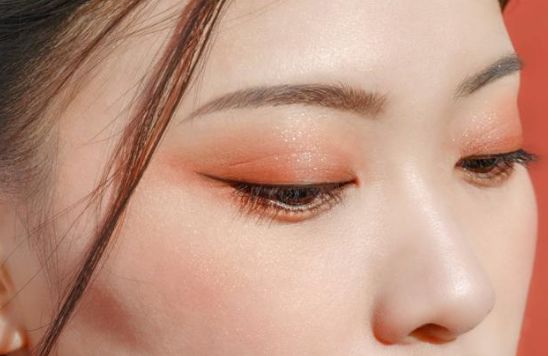 For media reports that the Palace Taobao makeup due to quality problems discontinued, the Palace Museum responded, this is a misreading, not to involve other Palace makeup products. It is reported that up to now, the Palace Taobao makeup in Taobao platform commodity evaluation column received a rate of 98%, did not occur due to product quality problems caused by poor evaluation. In this process, the Palace Taobao carefully listen to consumer advice, there are also comments that the Palace Series makeup can not be comparable to the international first-line products, there is a certain gap, I hope that the Palace Taobao can make the chinese people proud of the national goods "big brand."
Palace Museum said that although some of the problems raised by consumers is a common phenomenon of general cosmetics, but as the Palace Museum's creative products, should provide the public with the "best", so the Palace Taobao decided that the first batch of makeup sold out after no longer continue production, and instead concentrate on research, deepen research and development, and strive to develop products comparable to the international first-line brands, to make the Chinese people proud of the national style of makeup.
On December 11, 2018, Forbidden City Taobao launched an original series of makeup, including lipstick, eye shadow, blush, highlight powder and other products, sold in the Palace Taobao store. On December 12, the Forbidden City Taobao launched pre-sale to meet the demand for purchases. In four days, more than 90,000 lipsticks were sold, and pre-sale ended on December 15. Palace Taobao series of makeup listed, has achieved very good results, the opening day spot sales. From the design of the Chinese style of products to the price of people-to-people, have won the public's recognition of the Palace makeup.

Facebook's advertising revenue will reach $67.25 billion in 2019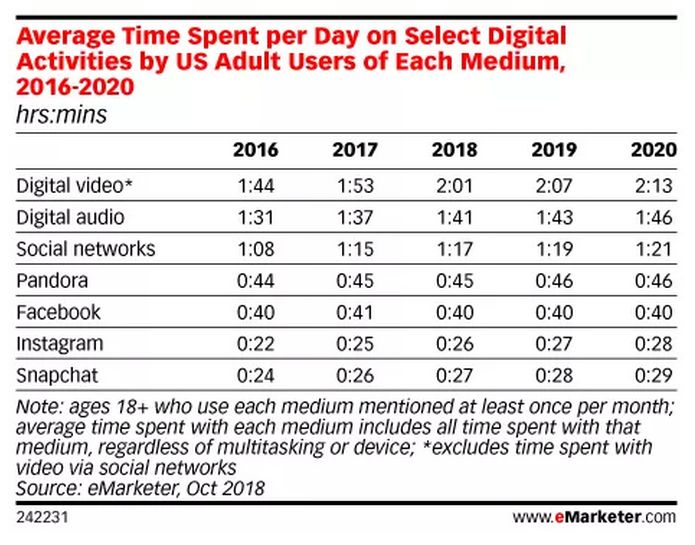 While the social network will face serious problems with user engagement, Facebook and Google will together dominate online advertising revenue over the next year.
eMarketer predicts that users will spend an average of 40 minutes a day visiting Facebook by 2020. In this regard, Facebook's share of users' social media usage is declining. Facebook accounted for more than half (53.0%) of social media visits in 2016, but will fall to 43.5% by 2020.
In its Top 10 Network Trends Report 2019, eMarketer notes that Facebook can't rely on Stories to increase user engagement, despite its popularity on Instagram. Facebook can't expect video content to increase user engagement. As a result, users' interactions with Facebook will be heavily dependent on their news feeds, so Facebook must struggle with fake news and negative news, among other issues.
eMarketer also forecasts that Facebook's global advertising revenue will grow to $55.44 billion in 2018 from $39.94 billion in 2017 and $67.25 billion in 2019.
Facebook and Google's share of total U.S. online advertising revenue will decline, but there is no sharp decline. In 2018, double oligarchs accounted for 57.7 percent of U.S. online advertising revenue. By 2020, that number will fall to 55.5 per cent.
 A selection of cases for the week
Burberry releases 2019 Chinese New Year ad
Brand's new spokesman Zhao Wei and Zhou Dongyu appeared in the interpretation of the "Modern Jubilee" theme. At present, the ad has received such as "weird expression" "repair too much" and other spitting grooves.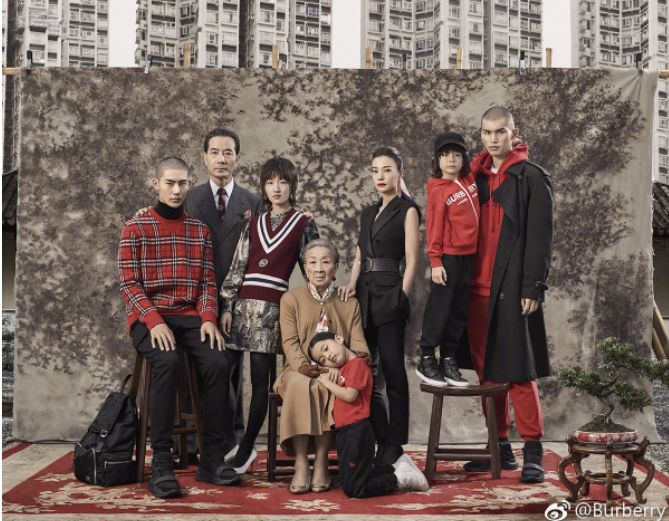 Huawei's new ad: How to play games without MATE20
Wu Yifan speaks for the good shop
Tmall Annual Festival Big Data H5
As the year passed, Tmall had more special purchase records, more "parents like" reviews, and Tmall sent an invitation to WMY in the hope that the cold data would become warm and the data would become available.
Inspired by the octonic box, we decided to build a warm toy set out in wood. Wooden small train with a warm light, representing the Tmall package of the "heart" to start, through the mountains, the picture is dotted with crystal-clear gift boxes and red lanterns, and then with real data, soothing music and warm vocal humming, the whole video everywhere conveys a warm heart.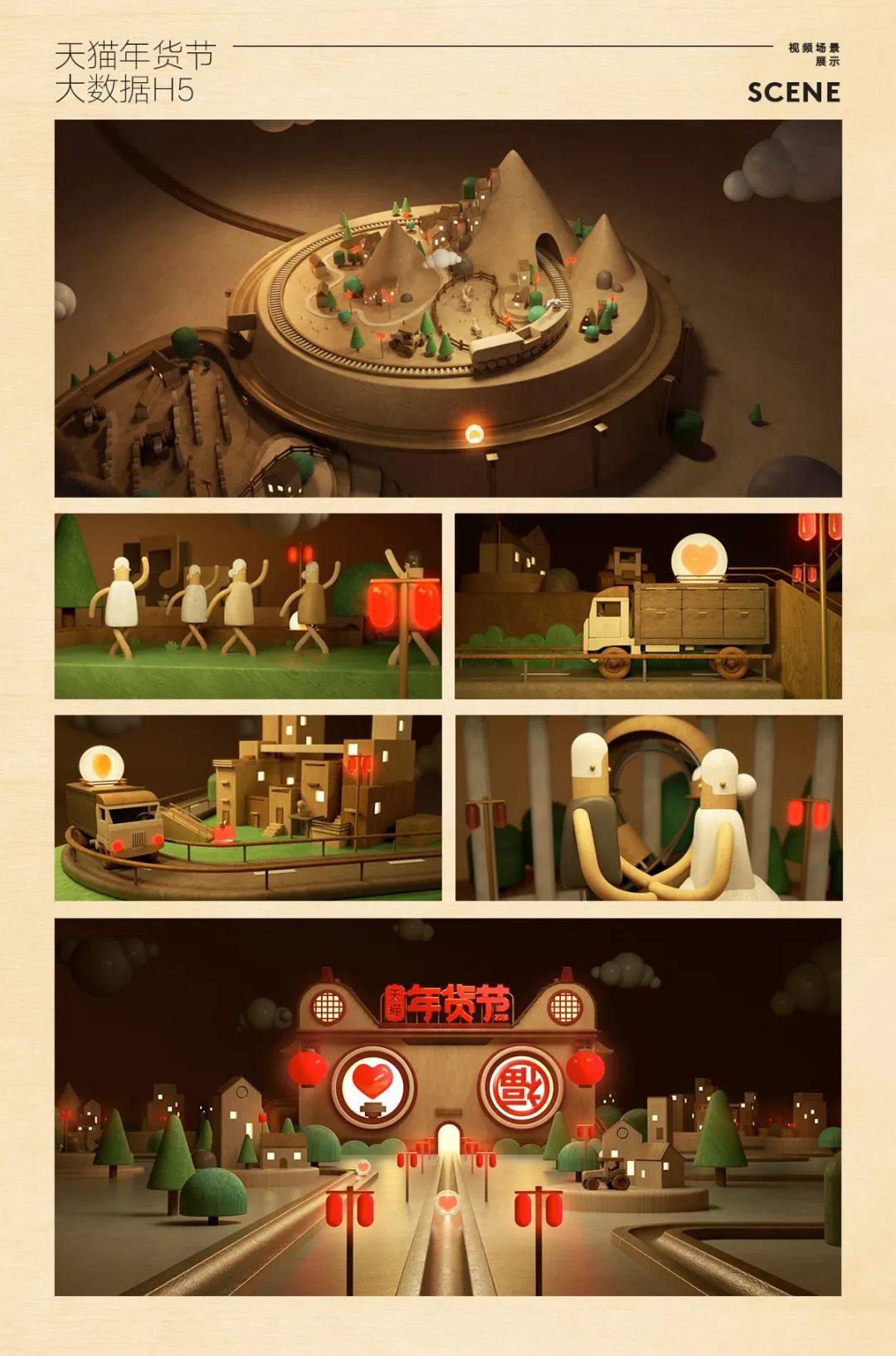 A week to smell the courier
The marketing industry had 465 mergers and acquisitions last year, with technology accounting for 107
Global spending on advertising mergers and acquisitions increased 144% to $33 billion in 2018, for a total of 465 transactions. But only 20% of these deals involve advertising holding groups, with the rest coming from non-traditional buyers.
Adobe, the largest buyer, bought marketing automation company Marketo, based in California, in October 2018 for $4.75 billion to help brands track users' online behavior, such as email, spending, and more.
The annual mergers and acquisitions report from R3, an agency management consulting firm, shows that the number of mergers and acquisitions by marketing technology and data companies increased significantly from 55 in 2017 to 107, the highest percentage.
Advertising holding companies are still active in the capital markets in 2017, but by 2018, holding companies, including WPP, the world's largest advertising group, are more focused on the consolidation and restructuring of existing assets. Of the top five companies with the highest spending on mergers and acquisitions, the third-largest, IPG, is the only advertising group. IPG acquired a database marketing company, Acxiom, for $2.3 billion in July last year, in addition to Brazilian digital agency Cappuccino, London-based social marketing firm That Lot, PR firm ARC Public Relations and production agency Hurray Productions.
Smart speaker ads cost $427 million a year
Google, Amazon and Facebook committed a total of $427 million to TV ads for voice devices in 2018, according to iSpot.tv, a television advertising analytics firm. And Facebook spent $131 million in the fourth quarter, surpassing Goolge and Amazon to promote its video chat device Portal.
Fast-hands live past 160 million a day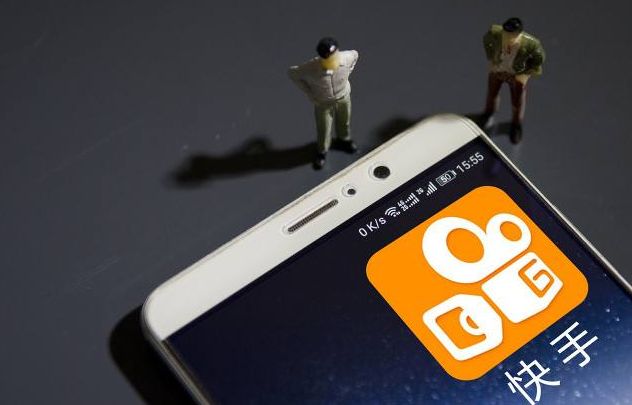 As of the end of December 2018, fast-paced daily growth had exceeded 160 million, with annual growth of 60 million days mainly achieved in August-December, according to The Express. Lu Fubin, founder of Xinyi Capital, revealed that Fast Hand's 2018 revenue is on par with shaking.
Brands prepare for Tmall New Year's Day: sink to the county through the village
The 2019 Tmall Festival will begin on January 10, and brands are sinking products into the "county" market through rural Taobao. During the Annual Festival, rural Taobao will build the Annual Goods Festival brand street in 20 counties in China. At present, mei, Oaks, Changhong, Senma, Mobil, Junlebao and other brands to determine the participation in the annual festival.
Apple: App Store customers spent $1.22 billion during the 2018 holiday season
Apple announced that App Store customers set new spending records during the holiday season. App Store customers spent $1.22 billion from Christmas Eve to New Year's Eve. On New Year's Day, customers spent more than the company's one-day record, spending more than $322 million.
Xiaomi and Jiyin jointly released strategic-grade new products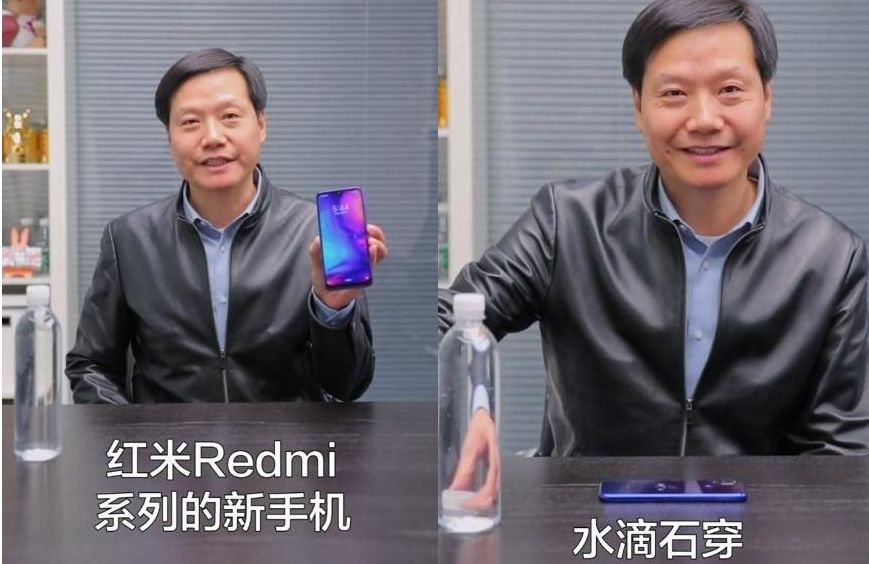 Xiaomi will launch its new stand-alone brand Redmi on January 10th, as well as the world's first shake-up flash store. Lei Jun once tweeted, "Today by Xiaomi several big 'movie emperor' pulled away, filmed the first sound video of life."
Socialbakers: The most important social media trends report of 2019
Socialbakers has released a new report, "The Most Important Social Media Trends of 2019."
Instagram vs. Facebook
Instagram has a smaller audience than Facebook. But Instagram users are much more engaged than Facebook. This suggests that Instagram is the preferred platform community for high-quality engagement on a smaller scale and could become a trend in 2019.
Instagram vs. Facebook Ads
By comparing ad spending in 2017-2018, we found that Instagram ads increased significantly in 2018, while Facebook spent less. From the news to the story, the form of advertising is also changing dramatically.
Tmall's new product strategy for 2019: 10 billion will be invested to incubate 100 new products
Tmall released its new product strategy for 2019, proposed a "double hundred plan", to invest 10 billion scale resources, for brand new products to provide traffic exposure, supply chain innovation, new product research and development, cross-border cooperation and other services, the goal is to hatch 100 single products to break the billion new products. Duan Ling, director of Tmall Brand Marketing Center, said that in 2019, Tmall's new incubation program will be open to mid-waist merchants, Tmall's little black box will also be completely modified, high-quality new products will be Taobao, Tmall APP to get differentiated display.
China Mobile signs strategic cooperation framework agreement with byte beat

China Mobile and Byte Beat held a signing ceremony for strategic cooperation in Beijing. According to the agreement, China Mobile and byte beat will integrate the advantages of both capabilities and resources, in fine advertising, joint traffic card / traffic package, RCS (converged communications) and related value-added services, IDC, private line, CDN (content distribution network) and other new communications infrastructure, unified certification, 5G, content operations, and industrial capital and other areas of in-depth cooperation.
IBM's Weather Channel has been indicted on suspicion of illegally collecting user data
The city of Los Angeles filed a lawsuit in a California court on Thursday, alleging that IBM's weather channels collect detailed geographic location data from users without their knowledge and use it for commercial purposes unrelated to the business, including targeted marketing and helping hedge funds research consumer trends.
Official release! Facebook's policy guide for advertising in the fintech industry
The scope of fintech applications: lending, investment, payment and wallet, cryptocurrencies. Fintech merchants require prior approval to run ads. Fintech merchants need prior approval to run ads. Please note that merchants may not advertise cryptocurrencies and their related products and services, such as Bitcoin or Ethereum, without prior written permission from Facebook. When creating Facebook ads, fintech businesses should strictly follow the following policies to allow ads to be reviewed and published smoothly.
1. Do not advertise payday loans, salary advances and bail services; 2. Do not advertise misleading or deceptive financial products and services; 3. Do not include content that express or implies that a user has certain personal characteristics; 4. Do not contain misleading or false content: Advertising images must not use excessive text; 5. Do not require users to provide the following information in Lead Ads without Facebook's prior permission: a. Government-issued identity documents: social security number, passport number, driver's license number, etc. b. Account number: such as frequent flyer number, credit card number, broadband/telephone account number, etc. c. Financial information: such as bank account number, credit card, debit card number, etc. 6. No discriminatory practices may be adopted in the posting of advertisements
The list of advertisers for the 53rd Super Bowl in 2019 has been announced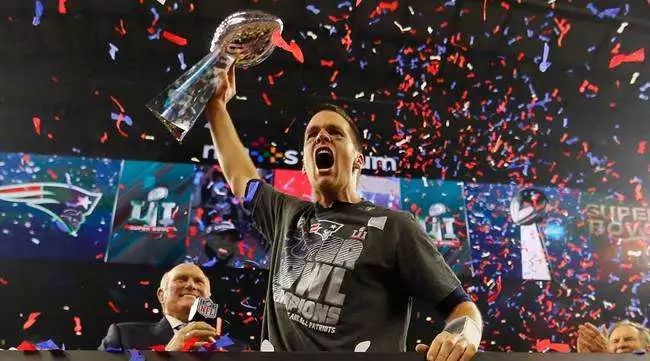 美国当地时间2019年2月3日,第53届超级碗(Super Bowl)赛事会正式拉开帷幕。这场号称美国春晚的盛事今年会出现哪些品牌的广告?他们分别为:安海斯-布希公司(Anheuser-Busch);百事公司(PepsiCo);奥迪(Audi);Intuit公司的报税软件TurboTax;玛氏公司的M&M's;6、亚汽车公司(KIA);高露洁(Colgate);家乐氏公司的品客(Pringles);丰田汽车公司(Toyota Motor Corporation);起亚汽车公司(KIA);现代汽车公司(Hyundai);梅塞德斯-奔驰(Mercedes-Benz);Avocados From Mexico。
Zhang Xiaolong spits that 100 million people want to teach him to make products every day, but he doesn't listen.
So, if there was an opportunity to really change the direction of WeChat's products, what would you do? Welcome to leave a positive message in the comments area.

---