E-commerce lesson 1, What you need to know to get started with Facebook ads!
E-commerce Xiaobai just contacted Facebook ads, where to start? How do you use these tools? How do I set up an ad?
Don't, Papaya's here to help

After last week's online class, E-commerce Marketing Lesson 1 - Facebook's Getting Started Guide, Xiaomu received a lot of questions! The e-commerce optimization team at Papapapa has provided an answer.
CompleteQ .A. Questions and AnswersCollections and classesFull videoFor a review, please click to the end of the articleRead the original text!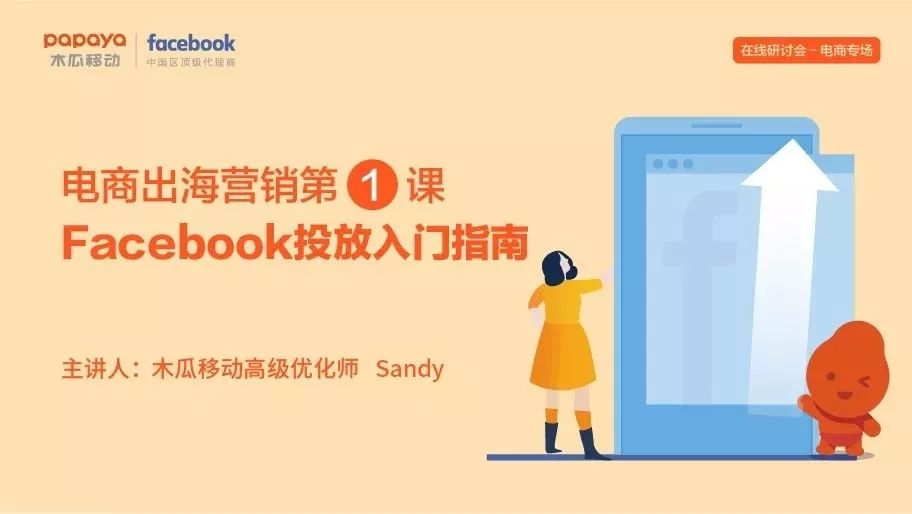 Questions:How does the Pixel work best?
Pixel recommends that the parameters be as perfect as possible when dot. This allows you to create Custom Audiences with Pixel later on, and then use Custom Audiences to create lookalike audiences, and your ads' audience targeting is more accurate than your interests.
Questions:What is Dynamic Ads?
It's actually dynamic ads, which look similar to other ads on Facebook, Instagram, Messenger and the Audience Network. Instead of creating ads for each item individually, however, you can create an ad template that automatically invokes images and information about the items you want to promote in the data repository.
Dynamic ads use data from Facebook pixels or SDKs to target people who are interested in your business by taking important action on your site and promoting related products to them.
Questions:How do I increase the number of APP installations with DABA ads?
First you need to have an FB catalog, and if you need to push the installation through the catalog promotional ads, you also need to set the landing page of the item in the catalog to app Deep Link or Deferred Deep Link so that you can push the installation through THEBA.
If you want to increase the number of APP installations through DABA, it is recommended that you can focus on optimizing the product picture in the catalog (make the picture size as square as possible), and add promotional information to the copy, or you can use the overlay function that the FB is still updating - add some discount information or package label to the product.
Questions:Custom Audience is only used to create Theokalike Audience, and can't it be put on its own?
No, Custom Audience can be used to deliver, and Custom Audiences created by Pixel, SDK, or uploading user information can be used directly to serve, which is the core audience of your site, and this type of audience is equivalent to delivering ad resmarketing.
Questions:Ads keep running, midway through the ad revision, Facebook will determine that this is a new ad?
That's right. According to the latest update, midway through the ad hierarchy to make changes, such as documentation, material, etc., previous ads accumulated likes, comments, sharing will be reset, as a new ad re-promotion.
Don't forget to click read the original and go to the Papaya Mobile Marketing Academy to learn more!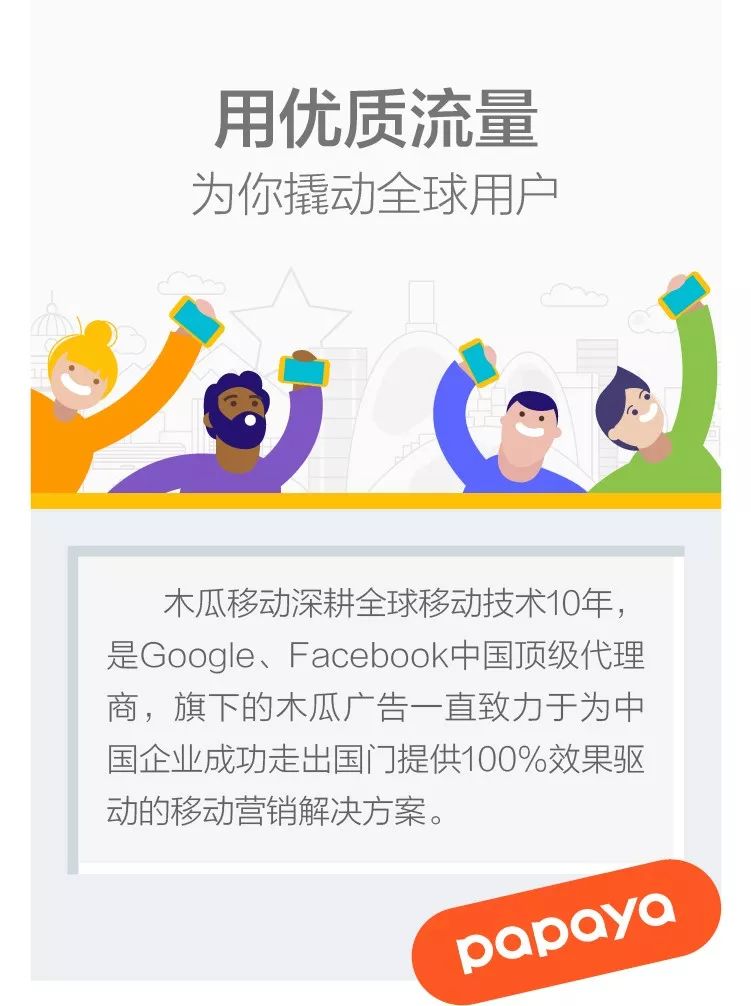 ---