How to optimize footage to increase Facebook ad conversion rates

Ad display areas (materials and documents) have a significant impact on The Effectiveness of Facebook ads, directly affecting conversion rates.
The purpose of advertising is to bring accurate traffic, and then it is possible to purchase conversions on landing pages.
While the audience is fixed, thousands of impressions and link click-through costs are stable, through the display area can directly improve click-through rate.
1, paper self-reference standards
Customer Psychological Funnel: Draw attention - generate interest - make decisions - initiate action
Comparing the contents of the paper part, thinking can trigger the customer to the psychological funnel above the first steps, further optimization.
2, the paper proposal contains content
a. After refining can solve the customer pain point of the selling point, the statement is best to have a sense of picture
b. Statements that reflect the customer's feelings about using the product
c. Properly write promotional statements that add urgency (e.g. Only for today, first 100 customers save 50%, Ends in 48 hours, Flash Sale counting down)
d. Text area:
Add a suitable emoji emoji (e.g. place the aircraft emoji before mailing);

Write the number of fans (users) - sales volume (product favorite crowd base) - call for short chains (increase traffic inlet);

Understand the popular language of the place of delivery, short chain before placing the appropriate guide purchase language;

Selling point highlights clickable using the hashtag that can become a hyperlink;

Preview the display device and control the number of characters;

Text areas are not in a fixed order and are self-judged based on product and audience characteristics
e. Choice of title:
The title has the largest display font, so it attracts the user's attention. You can use question sentences and negative sentences to attract users. (e.g. Father's Day gift promotion: 1, be sure to sell 10 gifts to your father.) 2. Don't buy these for Dad on Father's Day. The second one will work better)
Adjust the sequencing of the title to pre-position the key words. Place Power Words (e.g. free, cheap, new and lowest) appropriately
3, comparison test
a. Test multiple ads in the same group: test the whole age group with different styles of paper, split by age after the test period, to arrive at different styles of paper more suitable for which age group given by the system.
b. Split the comparison test material (paper): Use a weighted budget to make the system automatically tend to better-performing ads.
4, call to action button
General purchase ads choose to "go shopping", but if the text area is more attractive, there is content, you can choose to "learn more." Choose to make your own judgment or after test selection.
Combined with the above way small editor also prepared a wealth of gifts to everyone, welcome to pay attention to subscriptions.
Follow this public number and enter it in the dialog box"Paper" Get 300 Facebook ad stories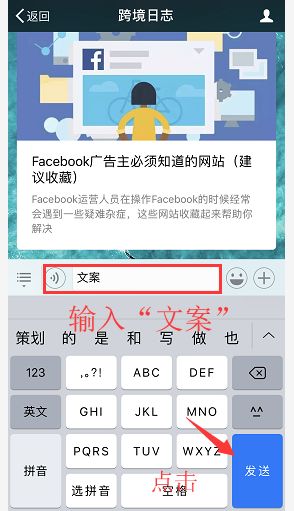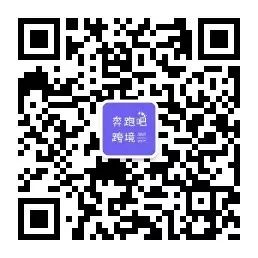 ---