Facebook Advertising Auction 2018: Everything You Need to Know (above)

Pay attention to the topology, more wonderful waiting for you!
It is well known that Facebook ad bids can have a huge impact on ad results.
If you want to beat your competitors in the Facebook ad contest, you need to know more than just shiny ad design and powerful text, but also how to target the right Facebook audience and optimize your ad bids.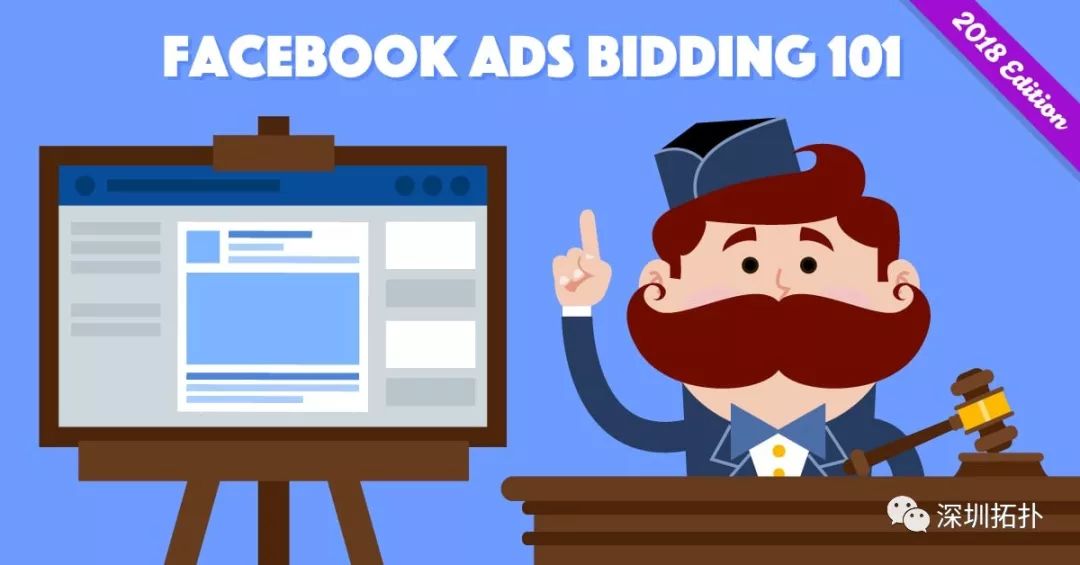 This tweet contains youEverything you need to know about Facebook ad bids for 2018.
If you mess up with the wrong bid strategy, what's the point of a good ad or a carefully selected audience? You may end up paying too much for your campaign to monetize it, or reach a small and very limited portion of your potential audience.
If you fail to make the correct ad bid, two results:
• You'll have to pay too much for your ad results.
• Ads will never run because of their low bids.
So how do you choose the right Facebook bid strategy?
In this article, you'll find all the information you need. But first...  We've noticed some changes in Facebook's ad bidding over the past few months.
Let's take a look at Facebook Ads Bidding!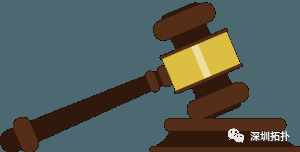 Facebook ad bid!
That's right! This is the first thing you need to know when managing Facebook's advertising bids. When you create a new campaign, you'll be joined by a huge global auction。
Compete with hundreds of thousands of advertisers to buy real estate on Facebook's products: News Feed, Messenger, Audience Network and mobile apps to show people your ads.
While Facebook will try to satisfy every advertiser, advertising space is limited, even if monthly users reach it17.9 billion 。 Sometimes, Facebook can't meet all the requirements. If this happens,  The highest bidder will get the most impressions. 
However, there are three factors that can affect your ad delivery: youbids, relevance scores, and "interaction rates" (which we'll discuss later in this article). Therefore, the highest bid is notAlways.Win, but that's a contributing factor.
The amount you bid for -1,000 impressions or conversions is not the amount you actually paid. This is just the maximum amount you are willing to pay to win the bid. Facebook will always let you pay only the minimum amount possible to win bids and show your ads. This means that if a competitor bids $.45 and you bid $5.50, you pay only $0.46 because it's a penny higher than the competitor.
Let's draw an example,Suppose Facebook has only three available locations to display ads and four advertisers bid. Real systems are much more complex than this; This is an ultra-simplified:
Advertisers  A bid$0,3 
Advertiser BBid $0,5 
Advertiser CBid $0,5 
Advertiser DBid $10
In this example, Advertiser A may be excluded and will get impressions as low as zero. Advertisers B and C will get a lot of impressions between $0.31 and $0.5. Advertiser D may get more shows at a price slightly higher than that of B.C. About $0.35 and $0.6. He won't pay $10!
Here are two important points:
• If you bid too low and your campaign doesn't get the exposure it deserves, you can't achieve your goals. But you can always get a corresponding display of your bid.
• Don't worry about high bids. Ads will eventually run for the minimum amount possible in the auction.
Factors that make you "win" the bidding
So how do you make sure you "win" your bid, as Facebook says? Keep in mind a few factors, all of which can affect whether your ad will show to the people you want to see most.
These include:
• Your bid. Facebook bidding is an auction, so only if you're willing to pay more, the more likely you are to win. If you're going to make an automatic bid, it's going to be better. Your bid will be enough to win the bidding system.
According to Facebook, you"You usually charge less than you bid."   Keep in mind that don't overpay because the results are not worth the actual cost. If you overpay, you may generate negative campaign ROI, resulting in losses and making your ads unprofitable. Facebook ads are a great system, but if you lose, you shouldn't.
• Metrics related to relevance scores. Your Facebook ad relevance score is measured by measuring positive interactions with your ads (such as likes, comments, shares, and clicks) and negative interactions (such as people who hide ads or leave negative comments). Although the relevance score itself does not determine the ad's location or bid cost, it is a factor in the relevance score. Posts with higher engagement will get a better impression, which will be reflected in both the relevance score. As a result, you will see a reduction in the cost of CPC. So while relevance scores themselves don't determine ad costs, they are an indicator of your campaign's health and can be used to measure your bid amount. Careful targeting and related ads will help, and it's usually a good idea to quickly pause and adjust campaigns with low correlation scores.
• "Interaction Rate" Facebook determines your "engagement rate" through a number of different factors. If their algorithm thinks your ad takes a high number of actions, they get priority in the bidding war. It's an indicator we can't see because it all happens behind the scenes, but we still know it's a factor.
Facebook advertising bidding principle
Just a few years ago, the days as advertisers were simple. You can only bid on ads by clicks or impressions.
However, with the rapid development of Facebook's advertising platform,Modern advertisers have to deal with many bidding strategies: CPM, CPC, conversion, daily unique coverage, late engagement, etc.
In general, these terms are no longer used frequently; Facebook now lets you bid for other details. That being said, howeverThese terms are still important to understand the cost and reason you paySo we're going to have to study it carefully.
CPM tender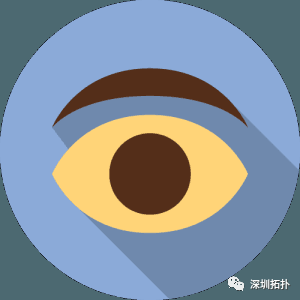 Bid with per thousand impressions (per thousand impressions), and you'll bid for the maximum amount you'll pay to deliver 1,000 ad impressions to members of your target audience.
CPM is the most unpredictable way to bid.Because you may spend a lot of money without any results.
Big brands may want to use the cost per thousand impressions because it is most likely to bring a lot of impressions.
What if you're not a big brand?
CPM might be a good fit if you're not really looking for concrete results and just want to create brand awareness by showing your brand to a wide audience on Facebook.
CPC bid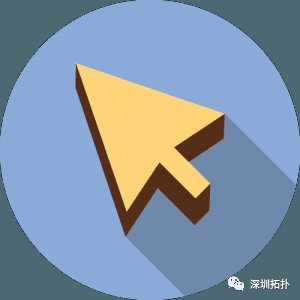 Facebook's bidding strategy has always been the most used, with CPC able to bid on clicks.
This means you only pay when people click on ads. Sounds great, doesn't it?If you don't get a click, your banner ad can be displayed 1 billion times without paying a penny。
Facebook in 2015 Changed Cost-per-click bidding so you don't pay for any clicks on your ads (e.g., comments, shares, click on websites, "read on" etc.)
The cost-per-click now considers what Facebook calls "link clicks" - clicks related to certain ad goals:
• Click to visit another website
• Call-to-user clicks to other sites (i.e. "Buy Now")
• Click to install the application
• Click on the Facebook app
• Click to watch the video on another website
When bidding on a CPC, keep in mind that: Facebook wants to make the most of it.If you advertise itRelevance score Lower and no one clicks on it, Facebook will soon stop serving.After all, getting a $0.1 ad with 1,000 clicks is more profitable for them than a $5 ad with just five clicks.
The key to effective cost-per-click bidding is that the higher the click-through rate, the lower the cost-per-click.Ultimately, higher click-through rates will give Facebook the highest revenue.
Bid on conversions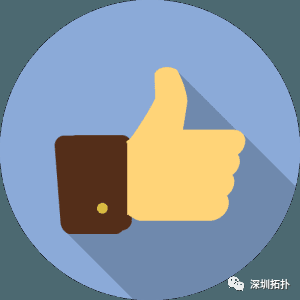 When bidding for Conversions, Facebook does its best to reach the target audience most likely to convert.  to meet the goals of the ad set.
The type of conversion depends on your campaign goals. If you select the Page Like campaign goal, the Page Like bid is actually for the Conversions bid. When your campaign's goal is to get more potential customers, conversions will lead to new leads, and so on.
Bids for conversions are most likely to get the best results for you.Because Facebook will run your ads to the people who are most interested in your offer. If you bid on Conversion and make a manual bid, you can tell Facebook how much you're willing to pay for the conversion (such as a Facebook page or app download).
When bidding on conversions that occur on external websites, pleaseMake sure it is installedFacebook Pixel (If you're not and you're a WordPress user, just use me.)WordPress Facebook Pixel插件   to make it very simple)。 Otherwise, Facebook won't be able to collect results and optimize your ad serving.
Facebook ad bidding experiment...
AdEspresso discussed this in support of our claim about the data.
So AdEspresso did a little experiment and created four identical campaigns to drive likes on the Facebook page
Each campaign has the same budget, ad design, and targeting options. The only difference is the bid strategy used: cost per thousand impressions, cost per click, cost per thousand impressions, cost per conversion, see how it's usedAdEspresso Campaign comparison. (click to see the big picture)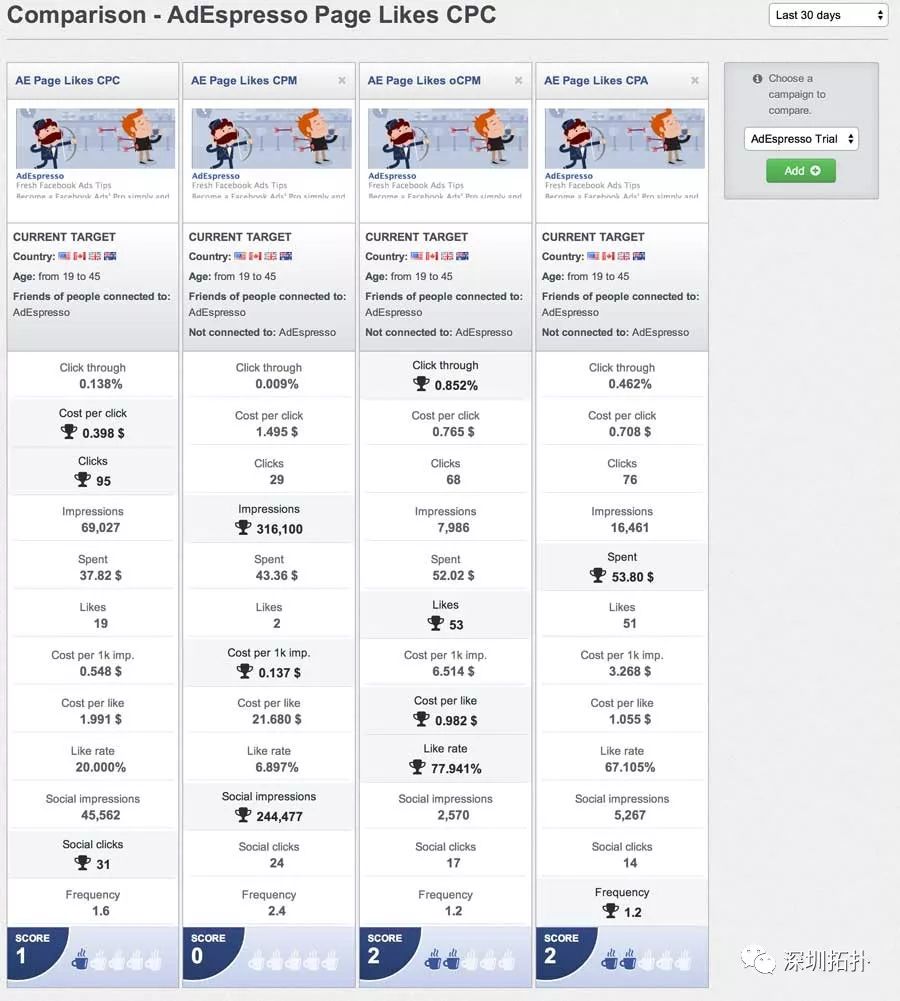 While this is only a small, low-budget experiment, it reflects what we've seen in the multi-million dollar campaign through AdEspresso.
Look directly at the conclusions:
• The cost-per-click campaign generates the most clicks. However, only 20% of users clicked on our page.
• Each thousand impression cost campaigns bring a lot of impressions: 316,100! However, the returns are few and far between: 2 likes.
• As we imagine, CPM is very good at delivering our ads to interested people: only 8,000 impressions, it set a record of 53 likes, with a minimum cost of $0.982. Think it has some very expensive impressions, which is a good overall return on investment.
• CPA activity also performed very well, and was $0.073 lowest on CPM, which is equivalent to the cost per person. However, it requires twice as many impressions as the CPM campaign to achieve this goal.
Unfinished to be continued...
Of course, if you want to personally learn life-long FB advertising knowledge, welcome to pay attentionShenzhen topology。
Shenzhen Topology is organizedFacebook Operations Training Course (Intermediate) 018, the time will be 1012-14 Months (Friday, Saturday, Wednesday, 3 days)。 At the end of the peak season is approaching, how to use out-of-station traffic, to the peak season effective draining and transformation, is our most concern and the most important. At the same time, combine the currentCross-border e-commerce platform competition is too large, policy risk is too high,How to use stand-alone stations to effectively improve traffic sources and reduce operational riskis also a focus of the course.
Course consultation, welcome to contact the following WeChat QR code (Note: course consultation)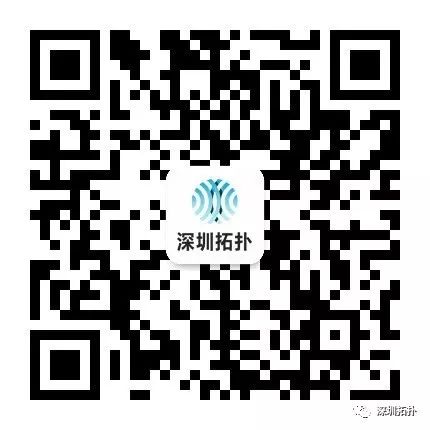 Click "Read the original" for more dry goods
---