Expert trick: Teach you to play social media marketing smartly
"Mobile phones do not leave" is the daily ecology of contemporary people, people on WeChat, Weibo, B station, jitters, small red books and other social media dependence is getting stronger and stronger. These platforms bring unprecedented marketing opportunities to businesses in different industries and are a link between brands and consumers.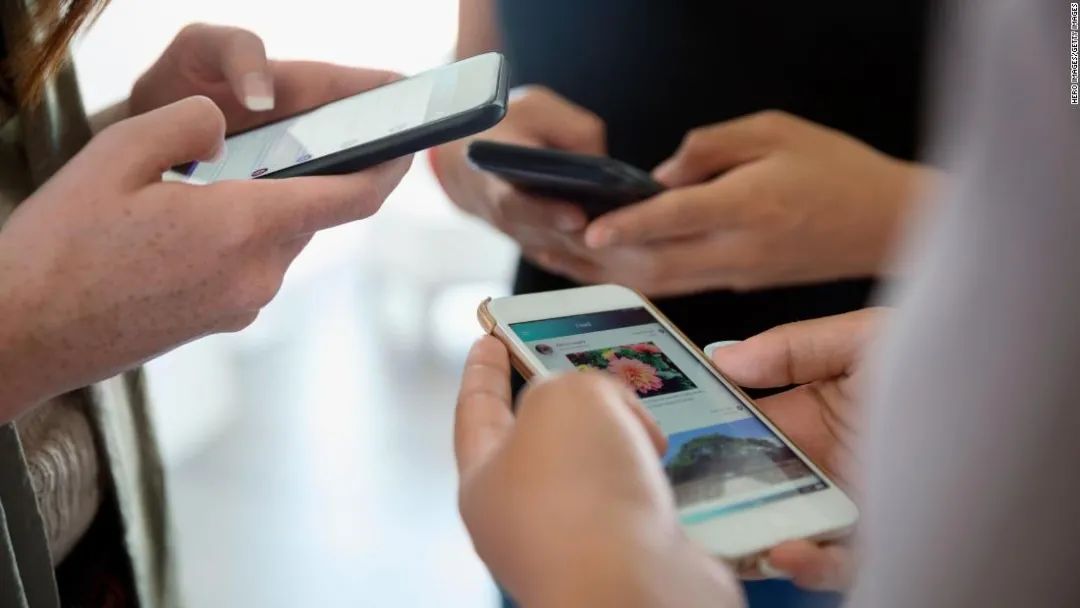 In the past, it might take more than a decade to build a new brand, and now two to three years can build brand awareness, thanks to the faster and wider spread of social media. How to use social media as a golden finger, open up Chinese mainland, you may want to listen to what experts say.
Social media dominates communication and sales channels
Grass-breeding technologyis a family in2019The main business of the social media advertising company is to provide social media marketing and promotion services for brands.
Founder Huang Fengxuan said, from the early micro-blog, WeChat, to xiaohong book, to the more popular short video platform in recent years, such as shaking, fast hand, every new platform appears means that the upgrading of technology iteration, driving changes in the retail end of the market, so that good products or products with communication power can spread quickly in a short period of time.
First of all, social media is more widely disseminated than traditional channels of television, outdoor media and paper media. According to the platform's official data, weChat daily active users are 1 billion, shaking is 400 million, fast hands are 300 million, Weibo is 200 million. Second, social media is less expensive to spread, more interactive, closer to reality than traditional media advertising, so social media has a good "grass-breeding effect."
From widespread spread exposure to precise target consumer groups to "plant grass" and finally achieve sales transformation, this is the complete path of social media publicity and sales realization.
Social marketing goals of "one product in one"
More and more new brands entering the Chinese mainland market, or Chinese mainland emerging brands are investing heavily in social media marketing, in order to enhance brand awareness and sales in a short period of time, to achieve the "one-in-one" social marketing goals.

Mr Wong said that, in a different way from other social media advertisers, grasshoppeds focused on data mining and provided brands with advice on social advertising strategies: "First of all, through social platforms, e-commerce platforms, social e-commerce platforms, such as data collection;Secondly, the collected text data for natural language processing, emotional analysis, interest and label orientation algorithm processing;Then, according to the dataAnalysis of grass strategy analysis and deployment execution, and the establishment of platform traffic and effect monitoring indicators. 」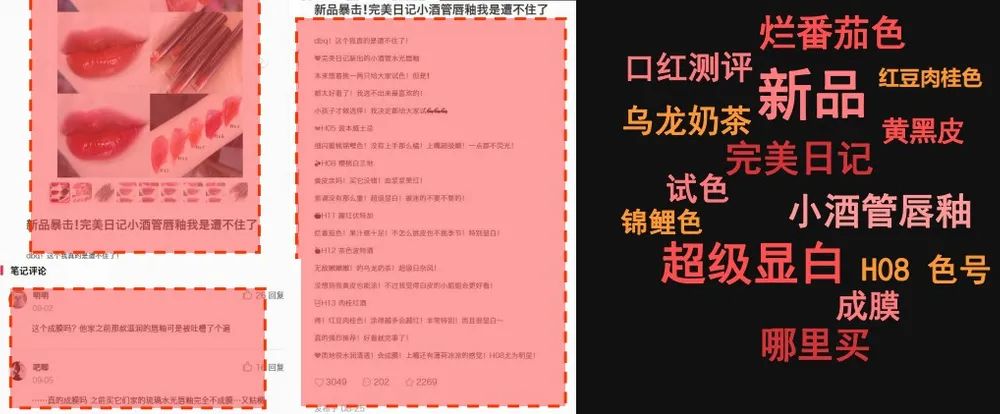 Natural language processing and analysis, extracting key sensitive words.
She gives the example of text data analysis, which allows you to build sensitive thesa thesacles to record which words will have a higher ingest rate and customer reach. In addition, it is possible to establish a database of people, such as through various KOCs(Key opinion consumers)or KOL(Key opinion leaders)interactive and execution data, mining the account suitable for product cultivation and personalized characteristics, in order to accurately match the brand, improve brand exposure and so on.
Brand and the match of the people

As for how to create promotional content for brands, looking for matching KOLs or KOCs, grass-roots people mainly use these methods
First, start with content building. Through big data mining, self-built content database, deep mining of high-quality content highlights, effectively attract target consumer groups.
Next, the person's account is screened. Different KOL and KOC have different characteristics, attract different groups of visitors, and brand fit is not the same. The grass-breeders built their own KOL and KOC databases and used artificial intelligence to calculate the expected exposure of KOL and KOC. Through this set of people account screening system, select the appropriate brand publicity of the people account and get the most cost-effective effective exposure.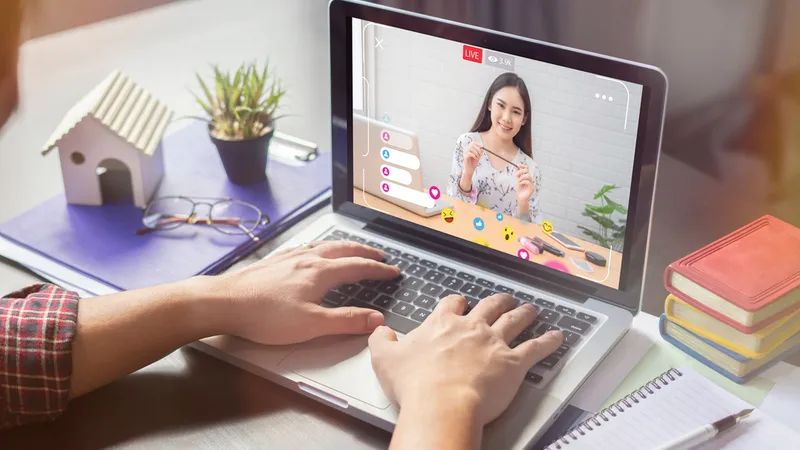 Huang Fengxuan pointed out that the focus on increasing the amount of exposure, or focus on the realization of grass effect, need to be divided into different strategies to choose or combine delivery.
Then, use the differences in the exposure mechanism for combined delivery. Grass people will be based on the specific needs of the brand side to choose different platforms to launch, such as shaking sound is more entertainment, the overall exposure is large, but for brand publicity and product grass may not be as effective as small red books. The mainstream users on the small red book like to query and compare product information, the acceptance of product-related information will be higher.
Finally, do a good job of feedback. Optimize traffic data and conversion by monitoring real exposure data, analyzing online sales end traffic, and sampling and monitoring the delivery of competitors' products.
Considerations tailored to local conditions
Multi-platform, fragmented social media gives many brands the opportunity to start together, breaking the monopoly of big brands, which is really good news for emerging brands。

At the same time, fragmentation also meansSocial media traffic is very fragmented, so brands need to have a strategic overall deployment, to identify where the final sales conversion point comes from, through how to deliver sales conversion, which platforms need to be tested for effectiveness and so on.
"Whether your product can be reflected in this kind of social content, how much is reflected, " Huang stressed. Embodiment determines the power of communication, even if cast the same person, it is not necessarily able to achieve the same effect, this is the real status quo of social platforms. 」
For small and medium-sized enterprises new to the market brand, Huang Fengxuan suggested that the first brand awareness promotion. When accumulated to a certain brand awareness, and then from a long-term perspective, and gradually establish a larger, cross-platform collaboration more delivery.
Similarly, the way of content production should also be considered as "tailored to local conditions". Considering the cost and benefit, Huang Fengxuan suggests first spreading social media with text content, testing whether you can get the desired effect, and then making and disseminating video content.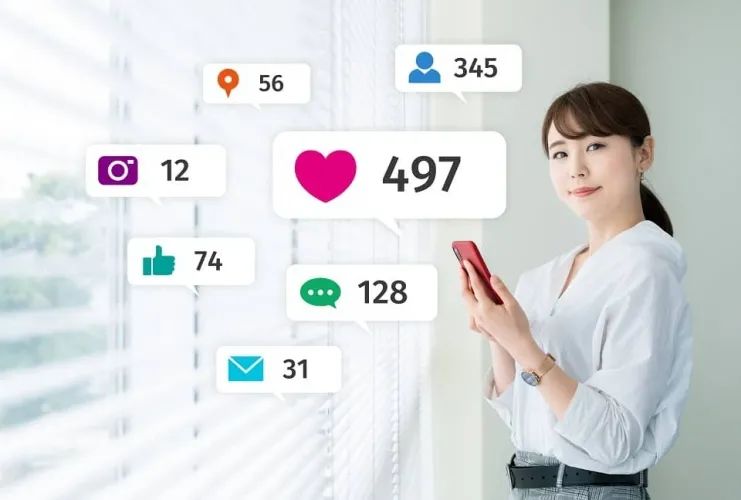 For KOL or KOC content production, account exposure and the expected judgment of effective traffic is the key.
A fast-iterative social platform that is challenging for both brands and executives and requires constant learning and growth.In addition, the challenge also comes from the fit and run-in between the brand and the executive, the brand's trust in the executive's professional judgment, and so on, which determines the effectiveness of social advertising.
For more TDC exhibitions or trade information,
Please follow Sina Weibo at http://www.twitter.com/HKTDC or on the official website of the TDChttp://www.hktdc.com/sc/ view.
---