Advertiser Essentials - Google Ad Account Structure Strategy.
Watch the video version in WiFi.
Listen to the audio version here.
Often customers who have just come into contact with Google Bidding (advertising promotion) ask me: What data should I see in my account? What's the structure like? My side learned the basic operation of the account at the same time to save both sides of the time and so on... Really for the customer's attitude of self-learning praise about these issues, I organized a bit, from the overall and details to share with you: just put Google ads, as a customer side, in the daily work can see which indicators, so that enterprises can really clearly run ads.
Let me explain the account structure of Google Ads by following the 2 big sections: Tools and Settings and Google Advertising Structure.
01. 
8 common tools and settings in the Tools and Settings section:

Keyword planners, ad previews and diagnostics, share budgets, rules, view conversion goals, GA analysis, preferences, billing summaries.
(1) Planning - keyword planner.
When we want to know one.Product search heat, related search terms.What are they (that's what we often ask about "how foreign customers search for this product word") and so on.Device assignment, geographic location.Segmentation, search for specific keywords, you can query the relevant results, commonly used is based on the search heat to expand keywords: the results page will show the keyword and new keyword tips, but also with the keyword in the global search heat, to determine whether the keyword is suitable for Google promotion. As businesses can be in.Promote the early to determine the delivery of keywords, promotion of the medium-term.For promoted products.Expand keywords.Or use when adding new products to expand new keywords.
Figure 1: Product keyword search heat, related search term details.

Figure 2: Overview of search volume of product keywords in countries and regions.

(2) Planning - Ad preview and diagnosis.
As a customer, I often want to see it.Whether your own ads are showing.but himself through Google Chrome.Searching for your own ads is not recommended., because the search is equal to show once, did not generate clicks, will reduce click-through rate, not conducive to advertising. This tool can easily help enterprises solve this headache problem.
Enter a product keyword and language and the geographic location you're delivering, yes.Preview to the results page.well displayed in this case.Whether your ads will show.may also be aware of ads or ad extensions that may result.不展示的原因。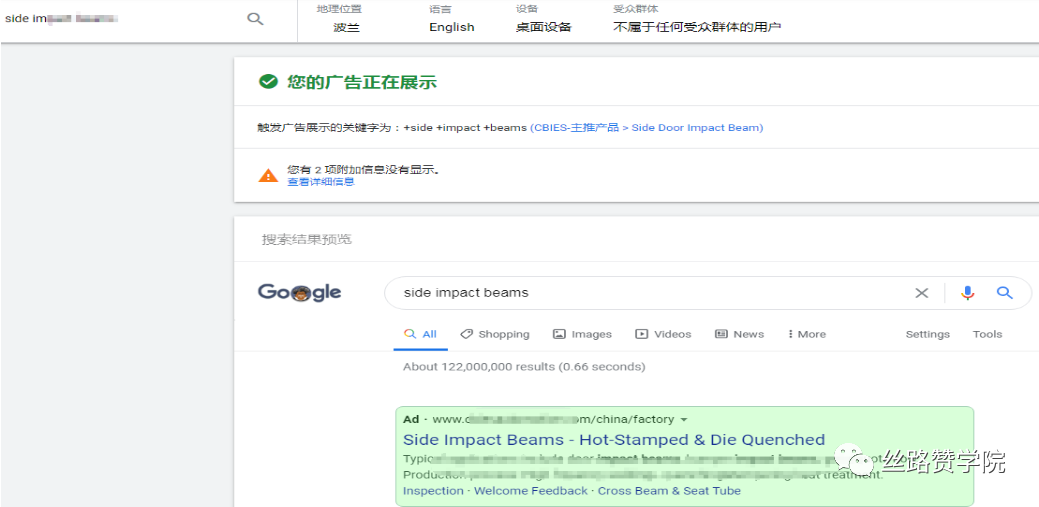 (3) Shared Library - Share Budget.
Add a shared budget.
This tool allows you to put in cases where the budget is more fragmented.Budget sharing for several campaigns.And so will budget growth.Boost the campaign's rating., growth display odds, for example: three 70 yuan series set a shared budget, equivalent to three series have a budget of 210 yuan. Series options can be both developing or developed countries, or series sharing that spends more than budget and less than budget per day.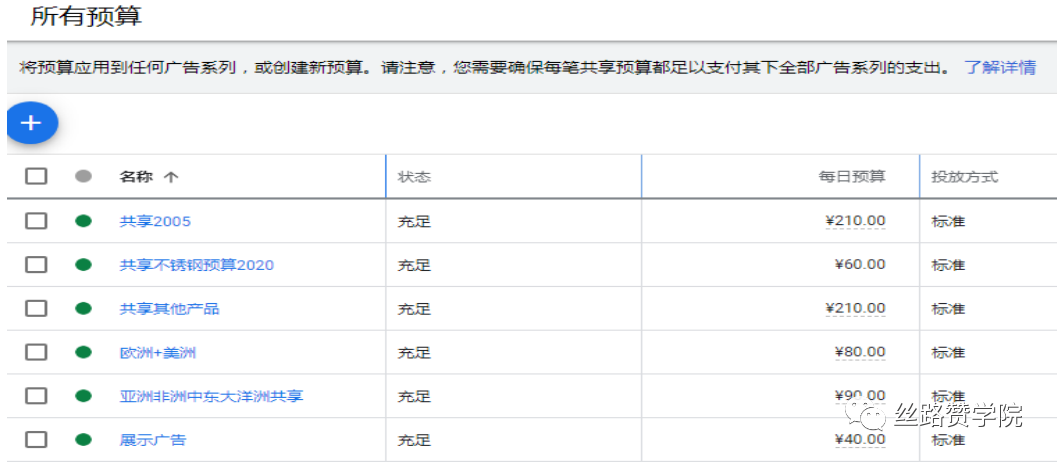 Delete the shared budget.
That's sometimes convenient when customers want to take out one of the campaigns they've set up for a shared budget: click on the series separately to remove the shared budget from the budget in the settings.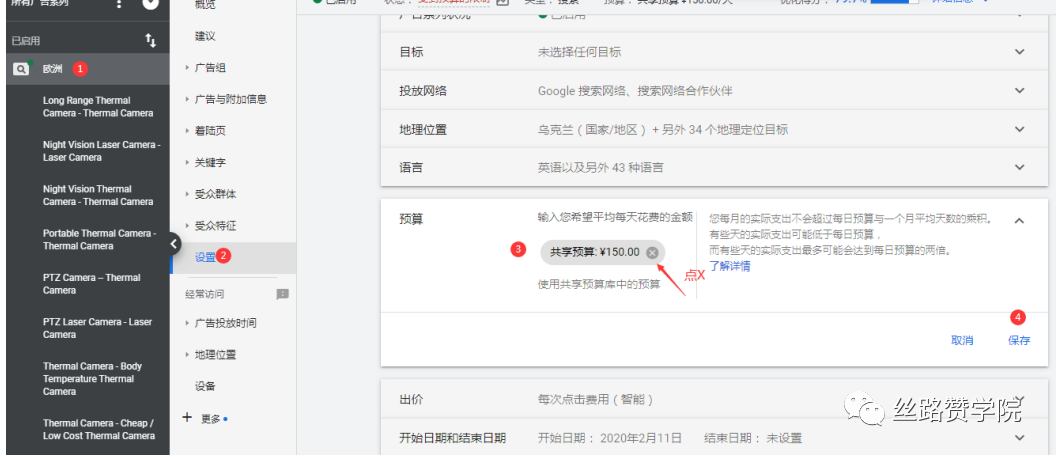 (4) Bulk operations - rules.
When it comes to small long vacations, some businesses plan to suspend ads during this period, so when we don't have time to do it manually, "rules" can help companies automatically pause in the early hours of the first day of the holiday or turn them on automatically in the early hours of the first day of work.
Rules make it easy for businesses.Choose to start or stop at your own option.All or more special campaigns and ads, set ad delivery time.
Figure 1: Enable/pause campaigns at a time.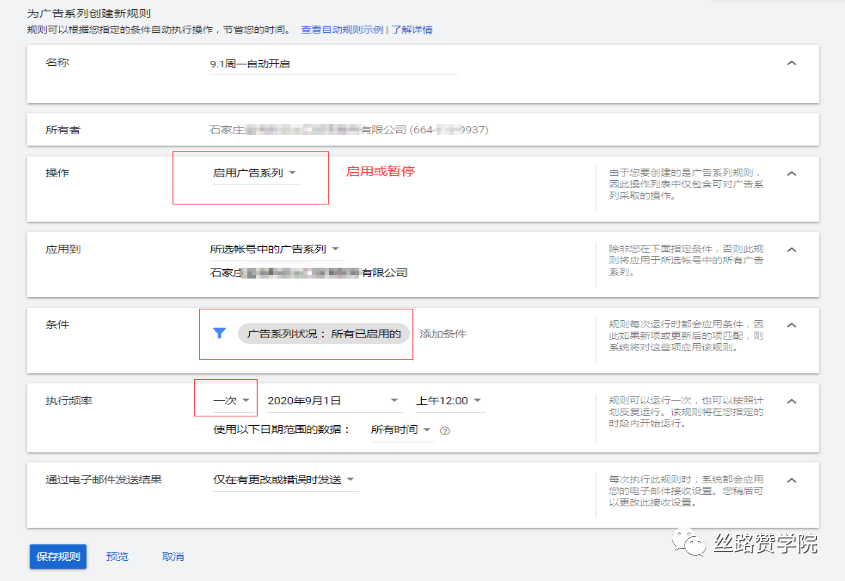 Figure 2: Enable or pause a separate campaign at a time of day of the week.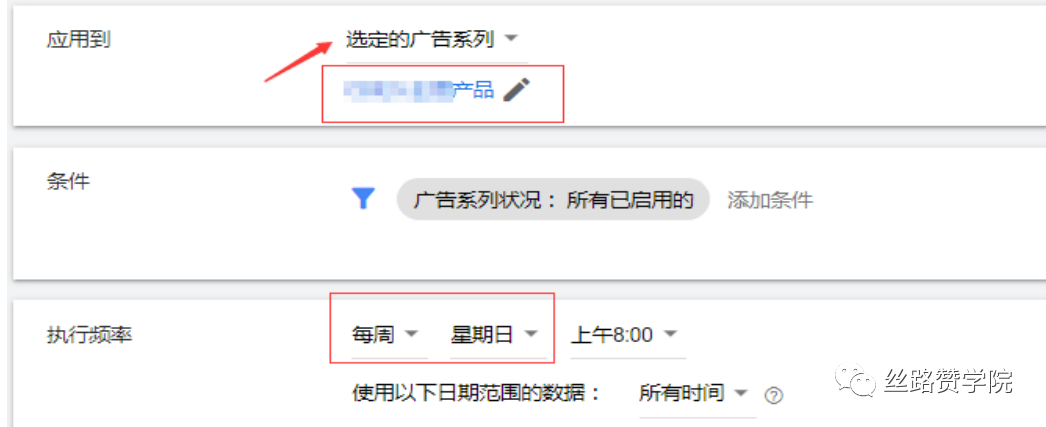 (5) Measure-conversion.
The pre-promotion period can be in Conversion.Import.It's already set up in GAM.Conversion goals.Later in the promotion, you can view the data of each conversion target here, especially the conversion data by clicking on the mailbox and clicking on the message board submission button.
Figure 1: Specific data for conversion targets that have been set over a selected period of time.

Figures 2 and 3: Import the operation of the conversion target.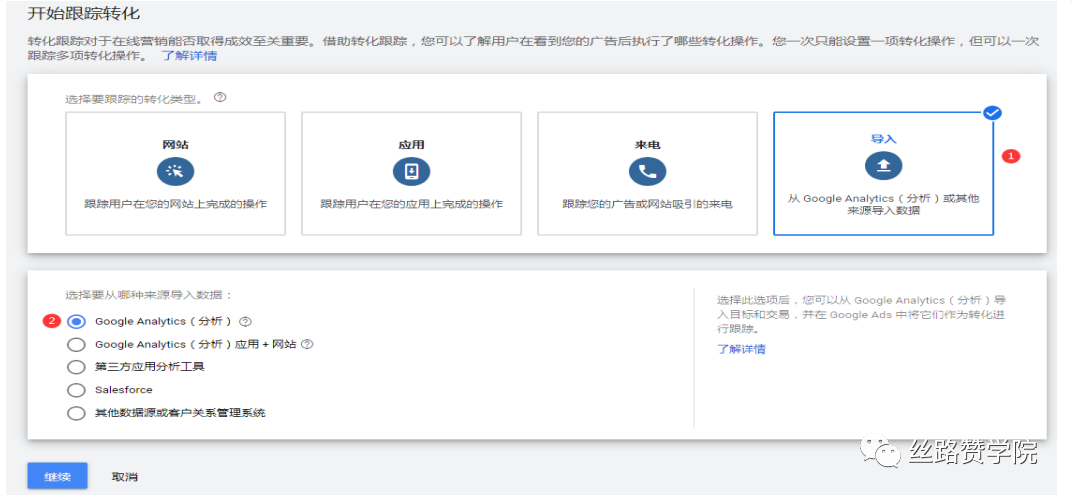 (6) Measurement - Google Analytics (Analytics)
In addition to generating code and setting conversion goals, this tool can also be added to the site via its own generated GA code, which monitors the basic activities of all customers who have reached the site: number of customers, site bounce rate, number of visits to different media (paid and free), length of page stay, set conversion target page and source /Media conversion data and more, see the original article "Marketing White" free data statistics tool - Google Analytics: https://mp.weixin.qq.com/s/ySQN07t7scOsagMxSfyIQ.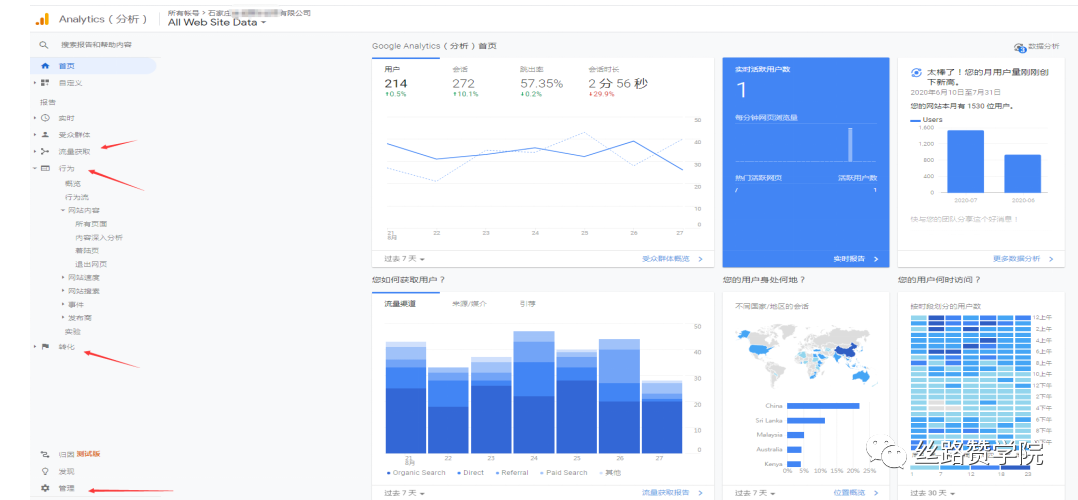 (7) Settings - Preferences.
Preferences can adjust the account display language, click on my Google account can also go to the account to modify the account name, for account security to do two-step verification - binding mobile phone number, etc.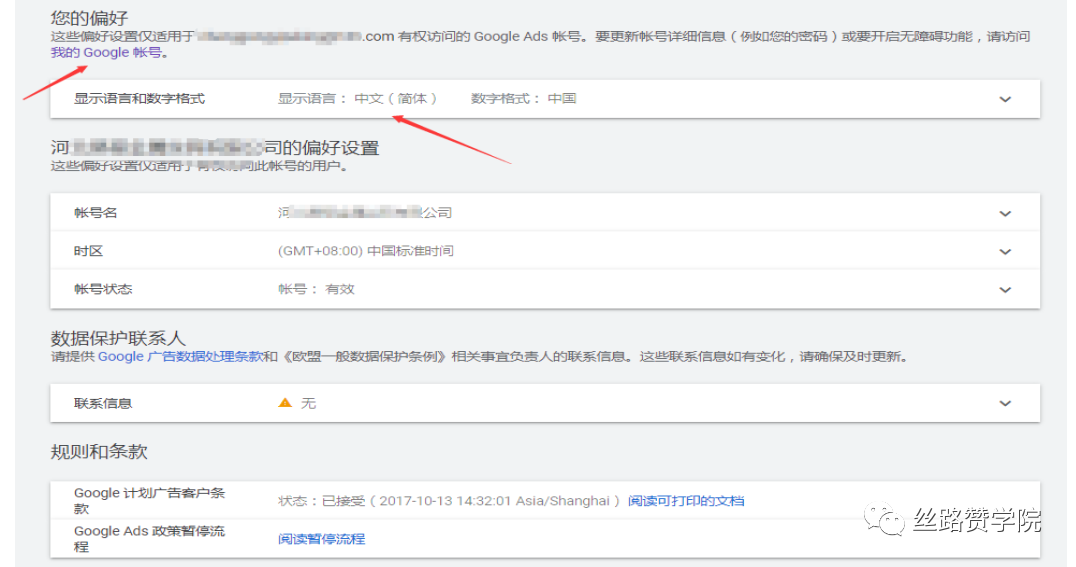 (8) Settlement - Summary.
View account balance: Budget amount - Expense amount - balance.

02.
Google Account ad delivery structure.
The overall account structure can be divided into three parts: overview, suggestions, advertising structure. Let me introduce it separately.
Overview.
Select a time period to see an overview of your account's overall promotion data:
In the "overview" can be the first time to gain insight into the most expensive products and specific keywords, equipment spending during this period, so as to focus on the data, compared with the actual customer consultation, and then adjust;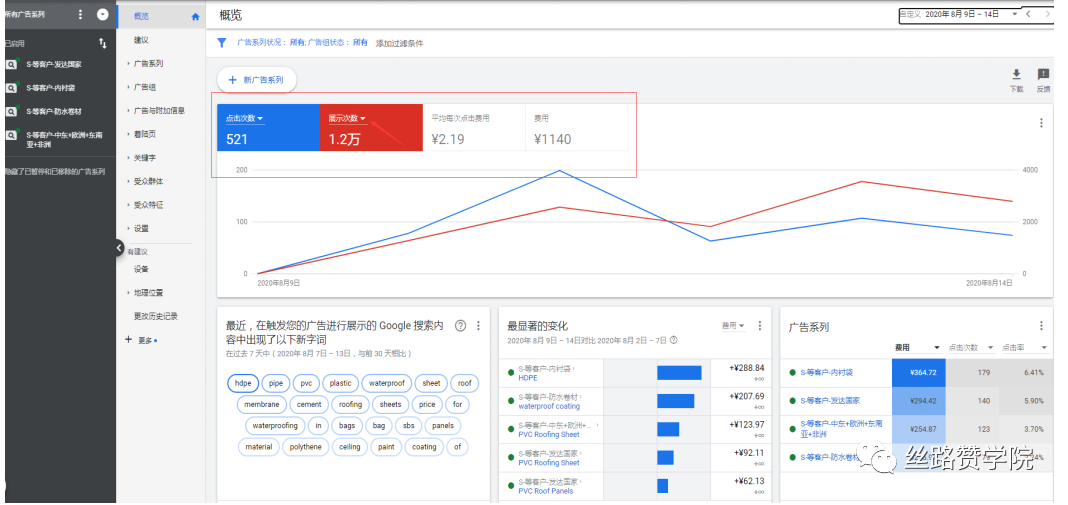 Suggestions.
This recommendation is given by the system after the advertisement is based on promotional data, the general score ≥80%, can be counted as a health account, according to the recommendations given below to improve the score. In general, everything except bid strategies and budget adjustments that need to be carefully adopted and that do not require "download the Google Ads mobile app" can be adopted as required.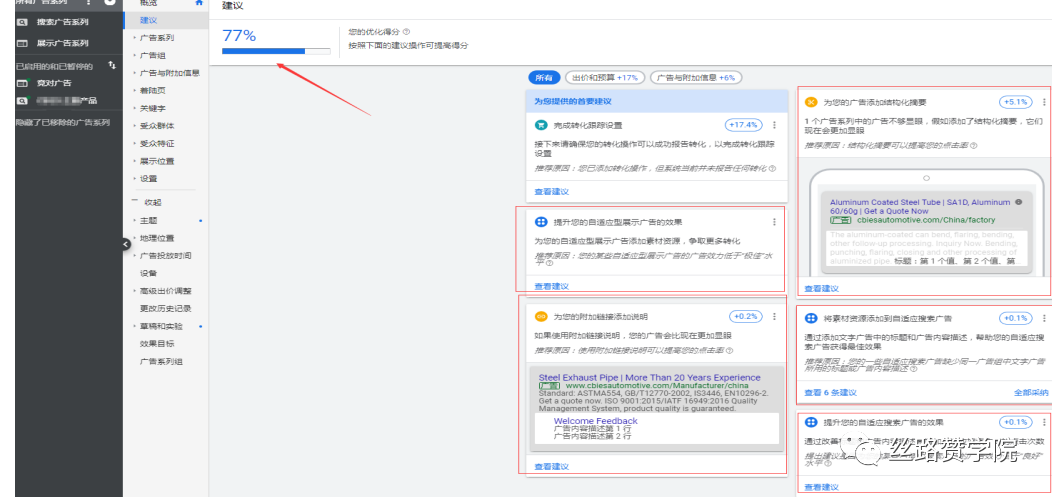 The overall structure of your ad delivery.
In our day-to-day optimization, it is recommended that companies follow the following processes to get a clearer picture of the overall account data from face to point, thus making the adjustment clearer:
Accounts - Campaigns - Ad Groups - Ads and Extensions - Keywords - Search Terms - Audiences - Locations - Settings - Location - Ad Time - Devices.The following figure shows the specific account location for optimizing the process details: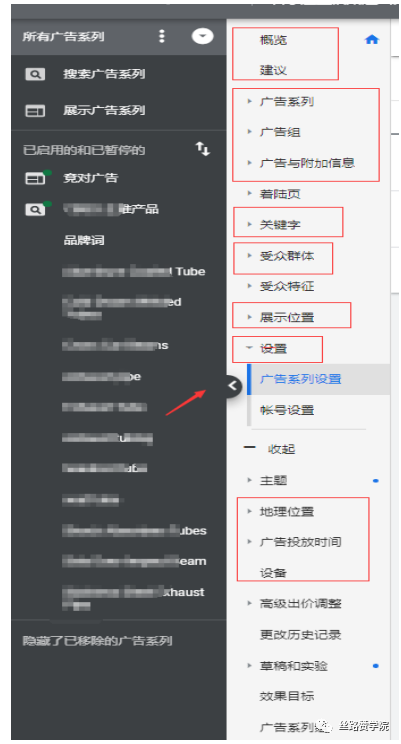 (1) Campaigns.
All campaigns, click on all campaigns - campaigns.

Click in to add a search, impression, or video campaign if you've added a new campaign. Ad groups, ads, keywords, locations, and where extensions are added.

PS: Adjust your focus by looking at campaigns that cost from high to low in descending order when your account is optimized.
Click a small pen to edit and modify your campaign name and budget amount.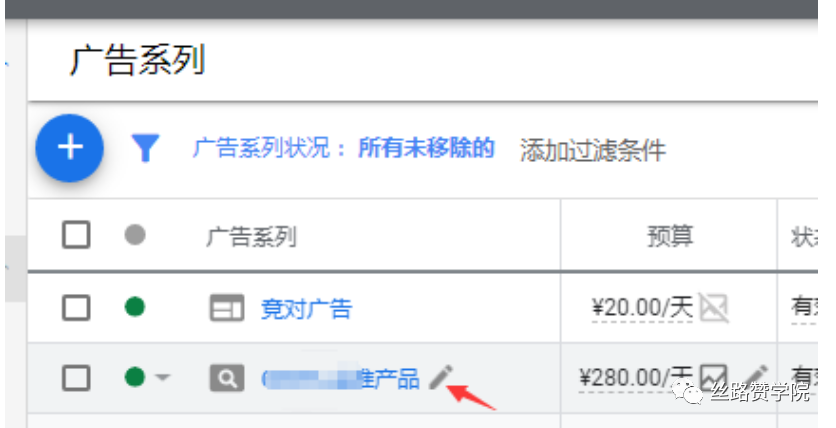 You can also make bulk changes to your campaigns, including enable, pause, or remove, and your ad groups and keywords will be changed in bulk.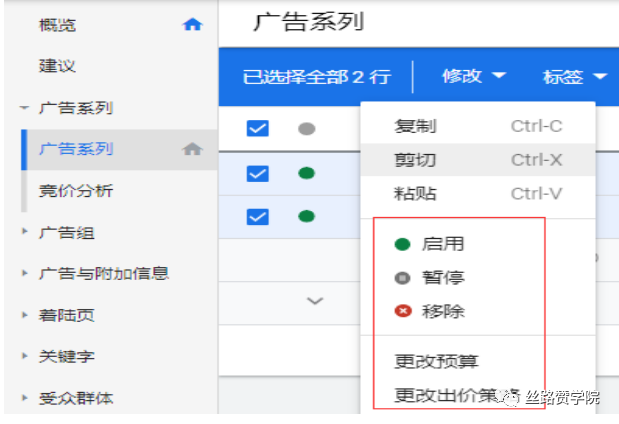 (2) Ad group.
Ad groups for all campaigns, click on all campaigns - ad groups.

The selection of ad groups for a specific campaign is shown in the following image.

You can then view keywords within the ad group.
(3) Keywords.
The following image shows all the keywords of all campaigns, account optimization focus on whether the cost from high to low is the main push keyword, not the main push keyword but high cost, confiscation of the actual consultation situation, to see how the keyword search terms are relevant, not too much, then adjust the keyword matching form, a wide match tuning phrase match, or phrase matching tune into an exact match.

Adjust the keyword match form:
Note: When changing phrases in a wide band and form, remove the plus in the selection of phrases.

Introduction to keyword matching:
https://mp.weixin.qq.com/s/IqBhoLhFV-ZYrR_0P6KPkA
(4) search terms.
Weekly filter search terms (download form) exclude irrelevant negative keywords, relatedly added to the account, divided into broad negation, phrase negation, complete no word that is broadly excluded mainly (one word).
Introduction to negative keywords:
https://support.google.com/google-ads/answer/2453972?hl=zh-Hans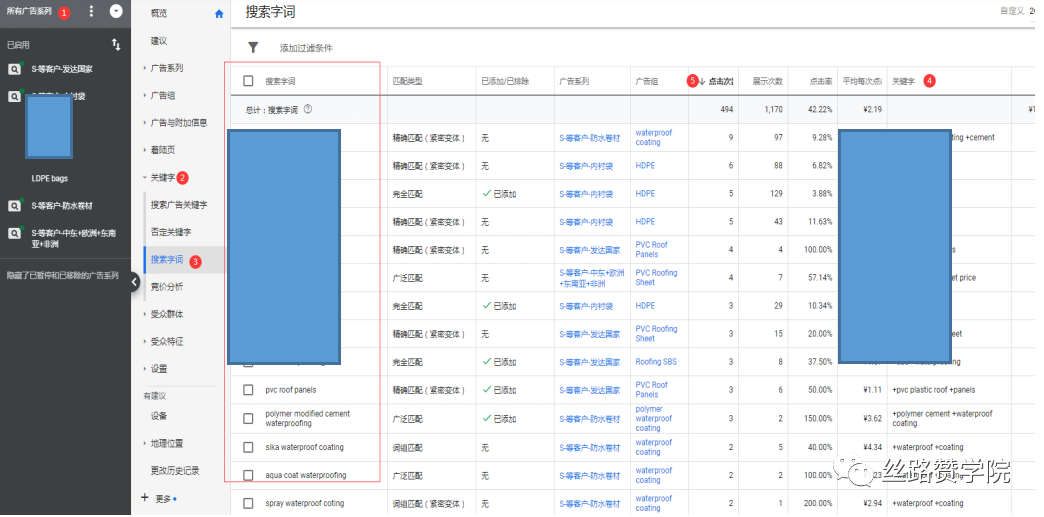 The form is downloaded.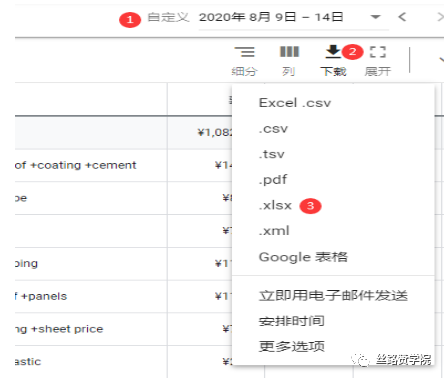 Table filtering: Select keyword status that is not included (neither added nor deleted in the account), click/interaction descending filter top 20 keywords, irrelevant words are identified in red, as a broad negative exclusion (exclude in the account or in the editor can be) related to the use of green logo back to the optimizer excluded or added.

(5) Advertising.
The following image shows ads for all campaigns, clicking on all campaigns - ads and extensions - ads.

(6) Ad locations for specific ad groups.
Click on a specific campaign - containing a specific ad group - ads with extensions - ads.

(7) Additional information.
Advertising extension information displayed below the advertisement, in order to enhance the richness of the product, in terms of the summary of the promotion experience and promotional effect, it is recommended that enterprises add the basic additional information includes 5 items≥ sitelinks ≥6, additional promotional information≥4, additional structured summary ≥2, additional phone information ≥1, additional potential customer form ≥1.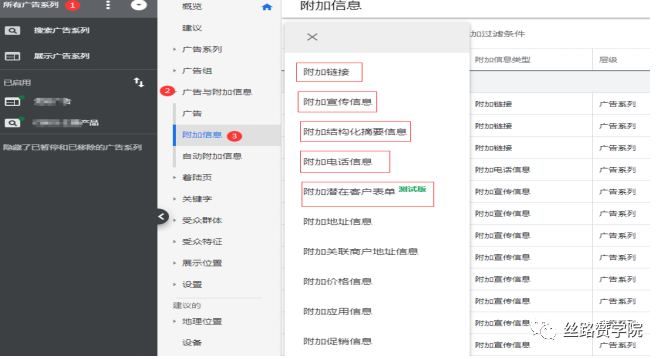 (8) Audience.
"Audiences" typically show four audiences for ad for ad, and create an audience for an ad.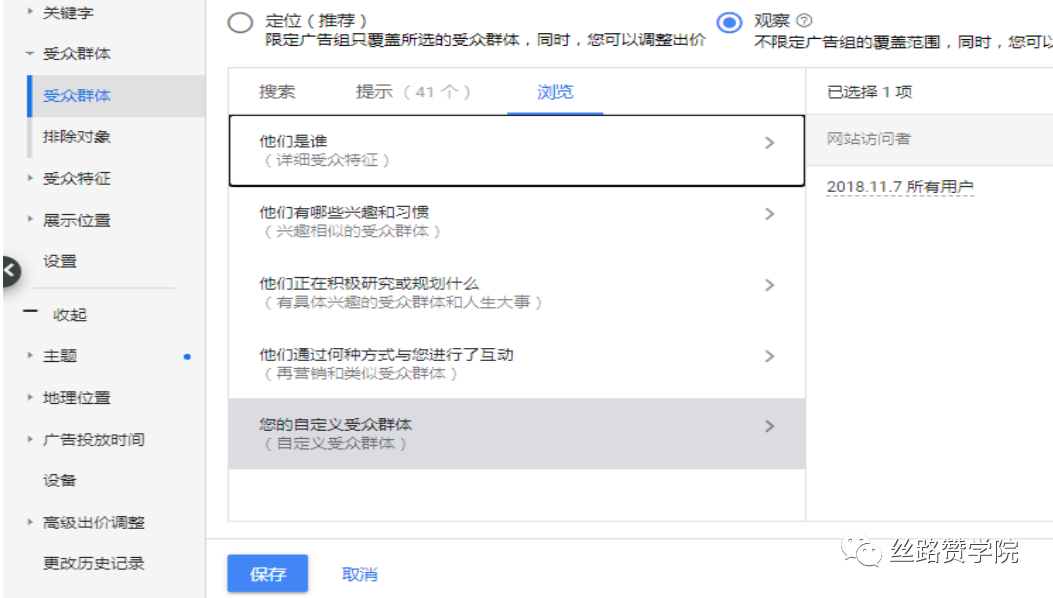 (9) Location.
Shown here is the display ads after a period of time after the show location, the general Mobile App class display needs to be excluded, the same as the above-mentioned devices, traffic is large but the quality is not high.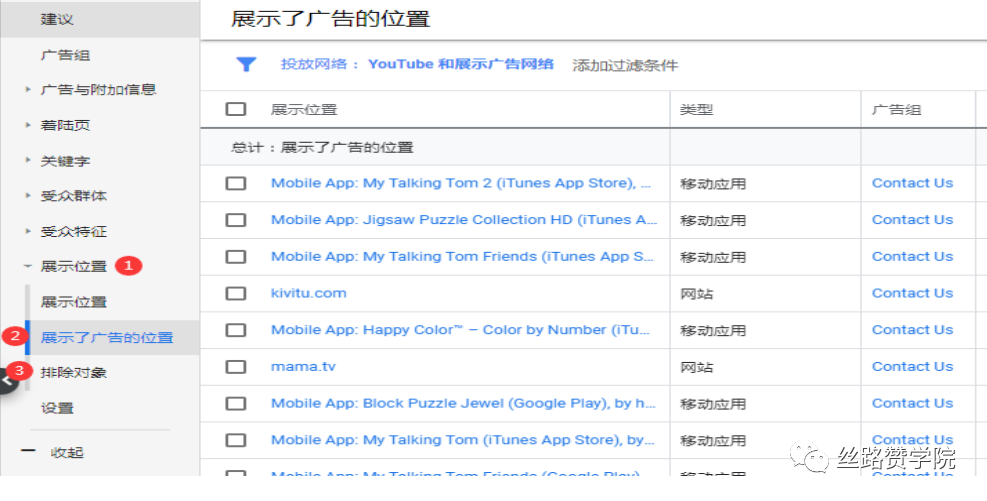 Pre-promotion in the "exclusion object" can exclude the app, you can also click to enter more locations to bulk exclude do not want to show on the site URL.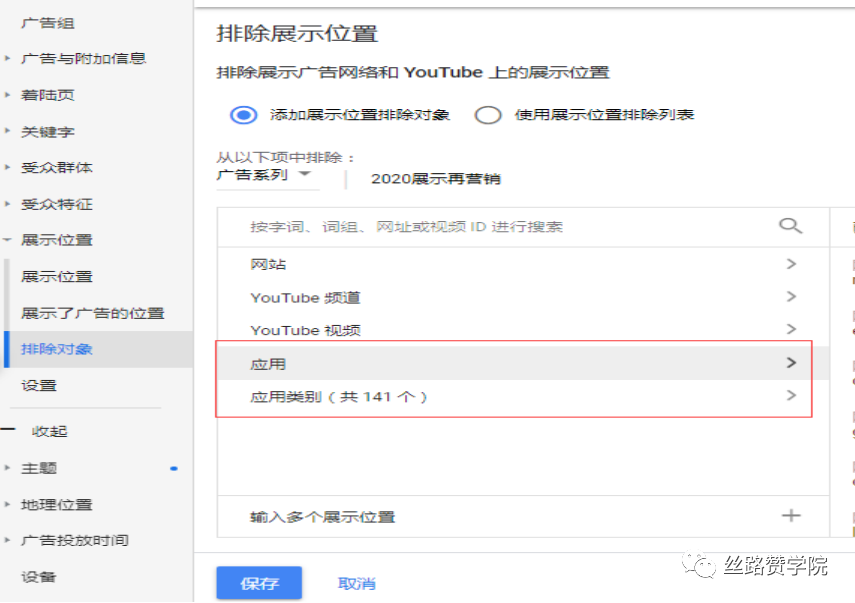 Audience and location exclusion settings can be referred to in the following 2 articles:
(10) Location.
You can click on all campaigns to see the overall country spend, or you can click on a separate campaign to see a breakdown of the campaign's country spending a week to two weeks adjusting bids for countries that spend a lot of time asking for inquiries or conversions. 10%-20% reduction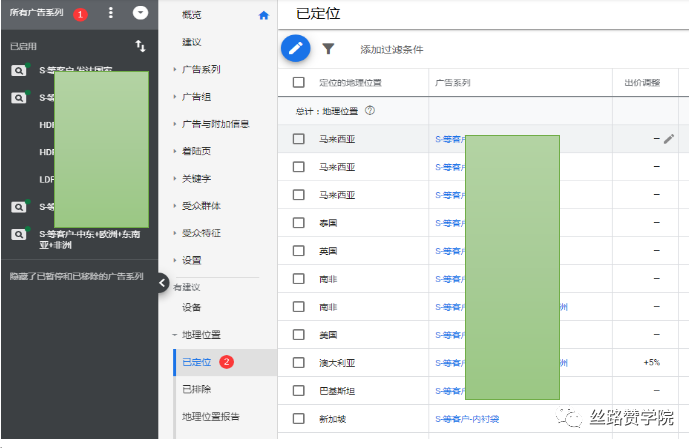 (11) Ad delivery time.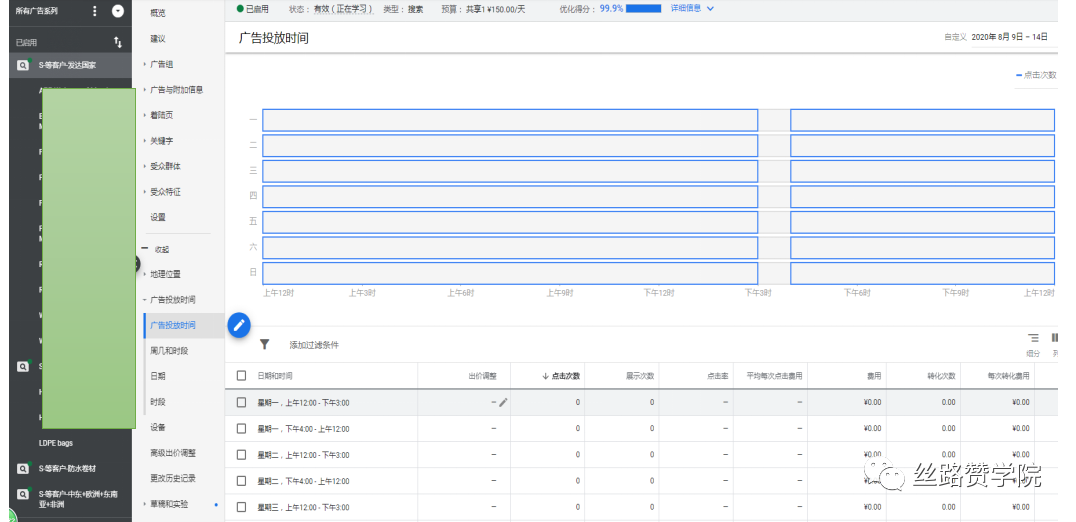 Select a campaign - ad delivery time - the default 24 hours a day, can be adjusted for foreign time adjustment period.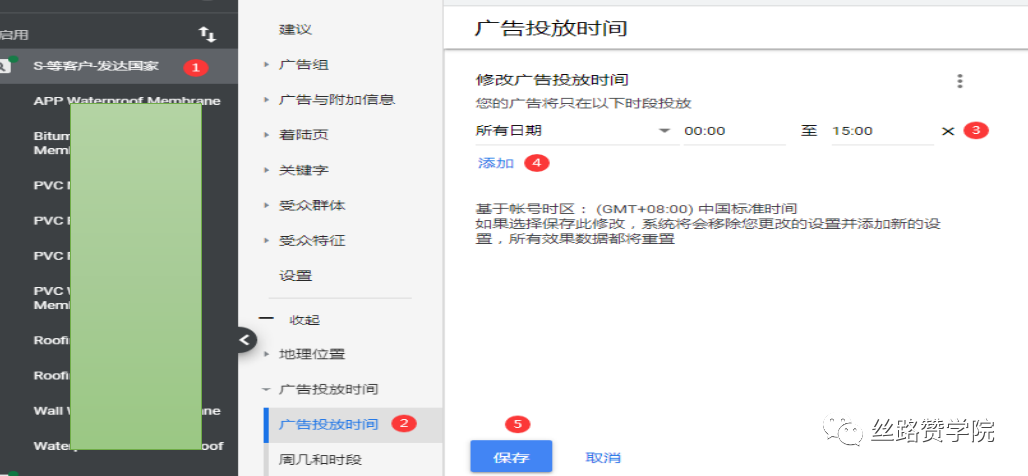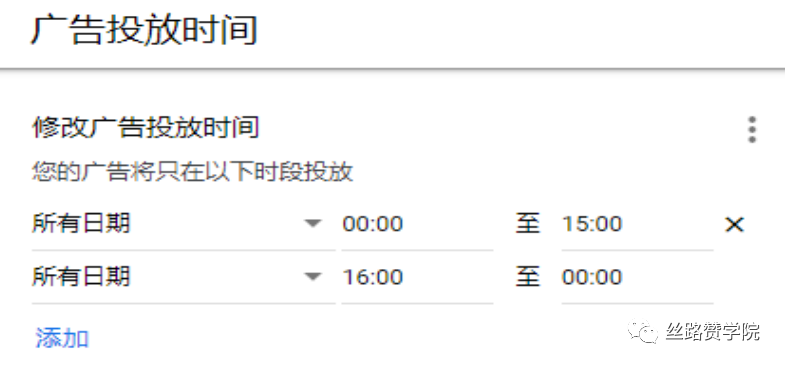 (12) Devices (computers, phones, tablets)
Devices provide macro insight into spending and traffic source details, which can be viewed as a focus.
Cost recommendations: computer > phone > tablet, mobile phone traffic is large but customer quality is not as high as the quality of the computer, accounting for <2:1.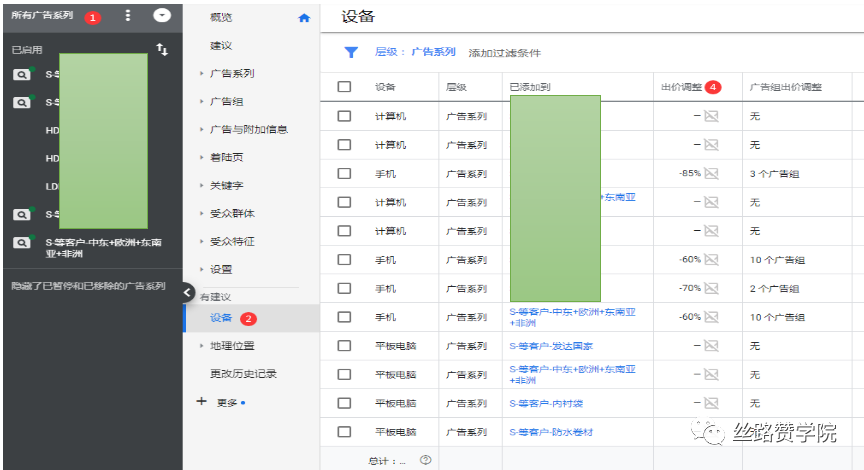 The above is the basic component of Google accounts, read this article you believe that google accounts have a deeper understanding, seemingly a lot of details, but as the saying goes, "sophisticated", often browse account data, according to the aspects from large to small operation once, I believe that google account framework and content in the brain formed, and thus in the cost of time has also changed a lot.
Original contribution: Beijing success Yi Li Caiyun.
Audio and video recording: Silk Road Zan Academy.
Please indicate the source of the reprint.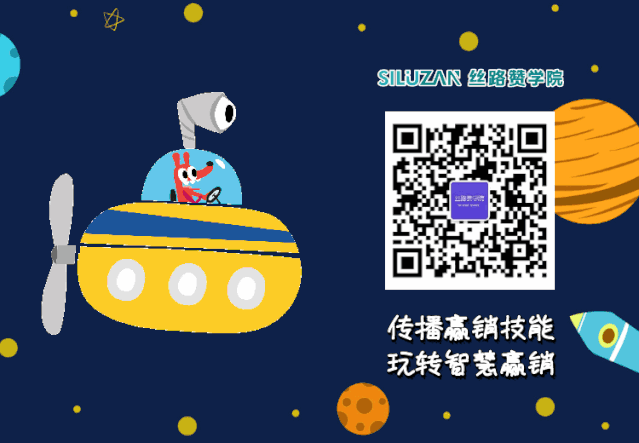 ---