5 common questions about Facebook ad delivery, are you sure you know?
Facebook advertising can be said to be a professional skill. If you don't understand the delivery principles and rules, you may not only be blocked by Facebook, the balance you leave in your account, but you may not be able to recover it, and you're at risk of data loss.
Below, from FB account opening to delivery to optimization.Analysis.and material documents.Five common problems!Nonsense doesn't say much, share a wave.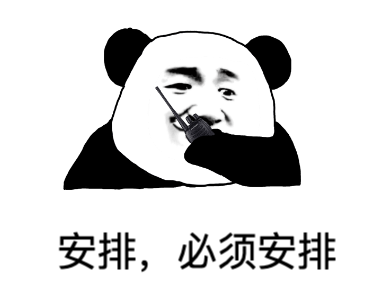 01. "Complex" account structure issues.
What is BM? Why register for BM? Why is my BM blocked? What is Page? How to register Page...
Every time you encounter these problems, not only the newbies will be big, even some FB veterans, may not be able to fully understand these relationships. So, let's look at the picture and talk:
Personal accounts are standard, just like WeChat, require a hand, no personal number can run any functions on FB.
Second, you need to sign up for BM, Facebook's management platform. BM is used to manage pages, ad accounts, ad data, pixels, and more.
BMs are not easily blocked. Don't always say.My BM is blocked."That's probably just that your ad account is blocked.
Ad accounts and BM are two concepts.BM doesn't need a lot,Two BMs can be registered per person.。 It only has management functions, ordinary advertisers register a BM can be.
Ad accounts (Ad accounts)
One BM can apply for multiple advertising accounts.and each account requested is independent of each other. So don't worry that because one account is closed, the other accounts will be blocked or affected.
An account with a Facebook advertising account needs to be opened through an agent (Individuals can also open an account, but the seal is serious, unstable, may hang up at any time.)。 The benefits of opening an account with an agent are that the account is stable and not easily sealed (e.g. star-chart interconnection).

Click on the top to welcome us! )
We will provide you with the necessary training;
After the seal, we will be the first time to assist you to file a complaint;
When problems arise, we communicate with you in a timely manner and help you resolve them quickly!!!
After you're successful in opening an ad account, you'll need to assign these accounts to BM's back office.
You can also assign Pages, ad accounts, INS accounts, and more to BM operators, or partners (i.e., other BMs).)。 BMs, ad accounts, and Page can all add other FB users as administrators or other roles.
Ad account workers can only be added in the BM background, while Page has a separate background that can be added in the Page background or in BM settings.
There are two ways to create Page: a personal account home page and a BM settings page.。 Creating an ad requires Page, just as WeChat ads must have a WeChat public number.
A BM can create 10 pixels. Each pixel can be assigned to more than one ad account. Typically, one pixel is installed on a single site, and it is not recommended that multiple sites share one pixel.
When submitting an account opening request, you will need to submit a website domain name and a link to the page. After you open an account, the account can only run ads for the appropriate domain name. A URL link that has not been submitted for Facebook review cannot run the ad directly and will be blocked if it runs.
02. How much does it cost to put it in?
How much is appropriate for each account? How many ad groups are there? What's the budget for each ad group...
How much is the right investment?
There is no uniform standard. Some accounts cost tens of thousands of dollars a day, while others cost less than $1,000 a month. Depending on the conversion rate of your account's running ads.
How many ads should I have?
There are no rules, but only the last one is certainly not enough and needs to be based on.their own actual situation.
In the early stages of delivery, it is necessary to test different ad targets, different audiences, different materials, and so on, which must be tested by multiple ad groups.But it's also not recommended that ad groups top up only a $1 budget, so that ads don't run at all, and without data, they don't test.
How much test budget should an ad group provide?
Generally, it's at least $10 a day. A budget of $10, if the CPM is $5, then a $10 2k exposure, barely able to measure the CTR.
03:How do I choose my audience?
Facebook's audience is divided into three categories:
Core Audiences, the core audience.: Choose your audience manually based on region, demographics, interests, and behavior characteristics.
Custom Audience.: Find customers based on existing customer lists, site pixels, or mobile app events.
Lookalike Audiences for Lookalike Audiences.: Look for people with similar characteristics to existing customers.
Select your core audience:
In general, the dimensions of behavior and demographics are more accurate than interests, and demographics include household income, education, work, life events (migration, etc.).)political orientation, emotional status, age of children, etc., behavioral dimensions include consumption habits, credit card usage habits, online consumption behavior, etc.
Why not choose the interest dimension? Because if you choose some interesting words, you will find that their crowd is the same, such as HM and online shopping, the coincidence between the crowd will be very high, so that the meaning of orientation is not very big.
There are several directions on FB that can be used as directional dimensions for your reference:
Magazines or subscriptions.
Celebrities in this niche.
Select a Custom Audience:

You can upload mailboxes, phone numbers to find the target customer, or use pixel-logged data to generate crowdsodles.
Select a lookalike audience.
That's the focus!!!But the key is to see which data sources are similar to your audience, and if the seeds are not good, the natural effects are not good.
Seeds are divided according to relevance and difficulty in obtaining seeds:Interactive View Content Plus Purchase Add Payment Method Purchase.
First of all, it's hard to get the audience you're buying directly, so we can use a relatively simple interaction, or choose the audience to watch the content. After accumulating more data, you start using the buy audience as a seed, and similar audiences will have the highest value.
Seed size: 1000 to 50,000, the source audience must have at least 100 users in a country. After you create a similar user, it will take several hours to take effect.
In addition, the FB system updates similar audience packs every 3-7 days, so there is no need to manually update the audience.
04:How do I make footage?
First of all, you need to look at other people's material, so that there are a number in mind.
About the elements of footage design:
The design style is uniform.
Use the mask to create a sense of the brand's advanced.
Use acarlycast to demonstrate the process.
The design needs to be unique.
The colors should be bright.
Use a color with a high contrast.
The background color of the advertisement avoids white, which is not easy to highlight as the FB information flow background color.
The Call to Action (CTA) should be clear.
The picture contains discount information.
Replace static pictures with video.
Tell a story with a rostcast ad.
Demonstrate the use of the product.
Using characters out of the country, smiley faces work very well.
Contains well-known concepts or LOGO (e.g. Outlook, Dropbox and other tools if your business is related to the solution)
Use icons to show your strengths.
Use the correct picture size.
Use vision that stimulates emotions.
The text in the picture should be short.
Core values should be reflected.

Avoid visual fatigue.
Floor pages match design (can improve conversion rate)
05:How do you write an advertising paper?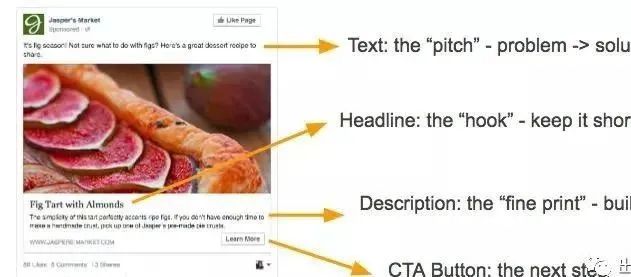 The text that needs to be written includes: ad title, text, call to action, ad link description, display link.。 URL parameters are easy to track, and you'll need them if you use Google Analytics.
Ad title:The most important content, such as the Christmas Sale Starting Today and other headlines;
Text:You can make some detailed description for the title, such as 50% off, limited quantity, etc.
Call to Action:E-commerce general choice"Go for a stroll."You can;
Ad link description:Only shown in certain places, not required;
Show links:Fill in the main domain name of the official website on the line, mainly for good-looking, not required.
Make the title a call to action.
Mark the benefits of consumers in the title.
Keep it simple and say only one thing.
If it's a new product, be sure to emphasize it.
Use the way you ask questions to get the answers you want.
Use special symbols to catch the eye (Emoji or alt code)
The opening should be attractive.
Try to control to 40 characters (up to 90)
Quickly bring people from the title to the call to action.
Links describe writing tips.
Consistent with the title.
Emphasize, repeat, and explain your offers.
Add a case in the video and play it silently and automatically in the stream.
Use some god words: You, Free, Because, Instantly.
Create a sense of urgency.
Use a call to action like "Learn more" and "Go shopping."
Be as brief as possible, and making sentences is like a way for a friend to talk.
The text in the picture should be in a good-looking font.
If your brand is popular, add the brand's Logo to the picture.
Use the same picture and title on the floor page.
Choose 5-6 papers from the landing page and make a slide show to get more exposure in the stream.
06. Written at the end.
Doing a good job of FB advertising is not an overnight thing, through continuous practical operation and experience summary, in order to have a high level of skills! Hope this article can help you, follow us, for you to share more dry goods!!!

Starmapnet is the official marketing partner of Facebook, Google, Instagram and Pinterest, providing you with a cross-border traffic integration service that is effective.
Our services include:
Overseas Market Insights: Overseas User Behavior Research, Overseas Competition Analysis.
High-quality channel communication: media procurement programs, advertising optimization, account management.
Social content marketing: social marketing, overseas PR services, overseas red people.
Localized operation support: docking local network alliance channels, ground promotion resource coordination.
Technical service support: channel official API docking, station building assistance services.
If you are interested in the above business, welcome to inquire!Reply to "Business Advice" within the public number to get contact information!
- Sweep the code to see more wonderful -
Look at you and praise me!
---