1 tool, 3 steps to see your Facebook ad target audience
The biggest problem with Facebook ads is the low conversion rate, which usually sees traffic coming in, walking around a few laps and seeing enough to get away with the huge daily advertising spending.
The second biggest problem with Facebook ads is that it's getting harder and harder to stream off-site, with fewer successful shows, and even more expensive to show bidding.
Many netizens to ask how to choose the "precision audience" of his ads, so that advertising information to the most hungry buyers, the most likely deal people, and even asked me the previous year mentioned to grab the opponent's fan ID method to run ads, is still effective?
...
All I can say is that if what happened three years ago had worked, Facebook would have closed down.
Network promotion is an infinite improvement of the work, the shelf life of practice is very short, last year FB has limited the use of this function. Follow something like usPure practice zero brainwashingJust ask me for the dry number.
So what do we optimize our ads to optimize the choice of our target audience?
Introduce a free tool with 3 simple steps
Give you a perspective: What kind of people are trading with you!
Instead of a general list of interests, and broad age groups, and a bunch of countries (especially the expensive front-line countries), there is no focus, resulting in a dispersed and messy target population, even leading Facebook to think that your ads and his people's interests are not very right, without giving you the opportunity to show your ads.
3 easy steps to capture target audience data:
1, a custom audience for Facebook ads here, https://www.facebook.com/ads/manager/audiences/manage/copy a pixel tracking code Pixel code
2. Paste Pixel on the core page of your website, such as payment on a shopping siteThank you page after closing。
Let Facebook generate data for you to count only those who have oversery.
3, use audience data analysis tools to find this group of peopleMost.Obvious features, recorded one by one, to optimize your ads. Including the targeting of advertising language, the need for pitch rewrite, to attract more similar groups of users to click.
By the way, does someone else's deal data work for your website?
Websites vary, periods vary, and there may be differences in results, large or small, period!
Audience Perspective Analysis Tool (free) https://www.facebook.com/ads/audience-insights/
The following data comes from a U.S. customer of our Zefeng ads, which are shown with permission:
---
What age group is it concentrated in? What is the sex ratio for each segment?


---
What do they tend to do on Facebook?

What device do you use to browse your pages?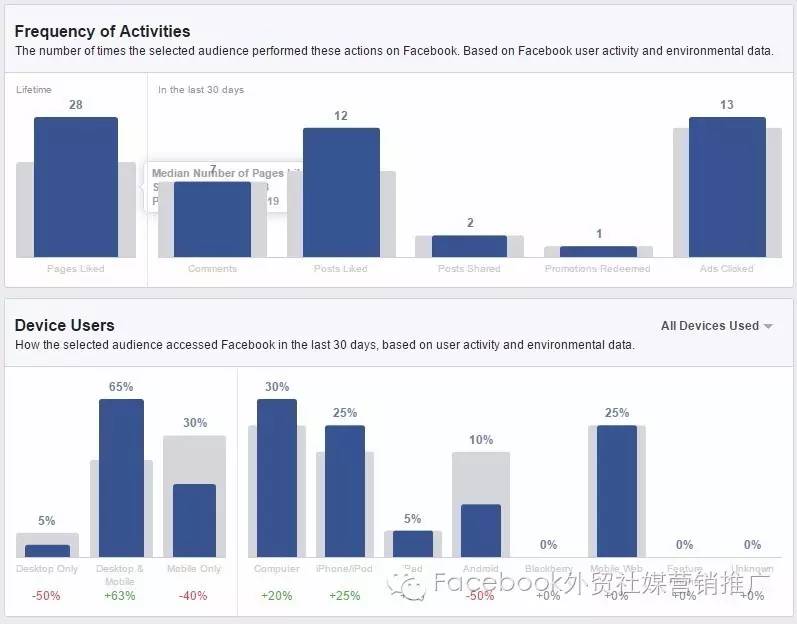 ---
What are their shopping habits?

What other types of products are suitable for addition?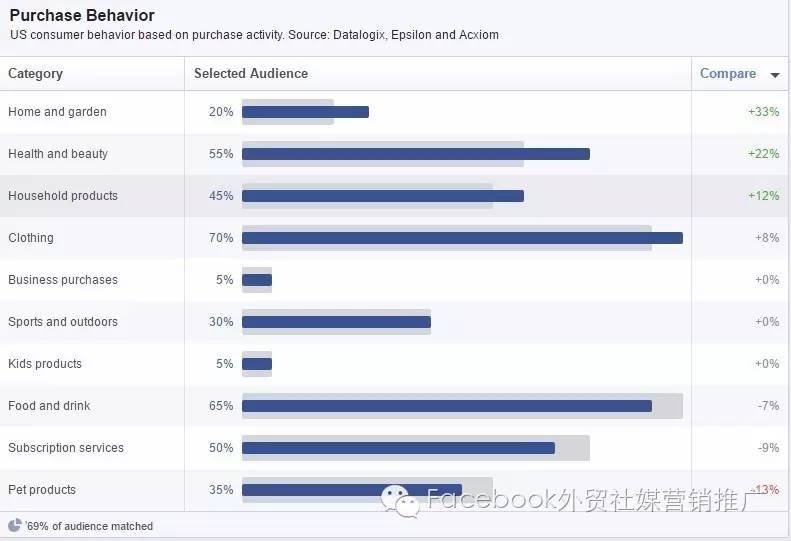 ---
What models do users drive?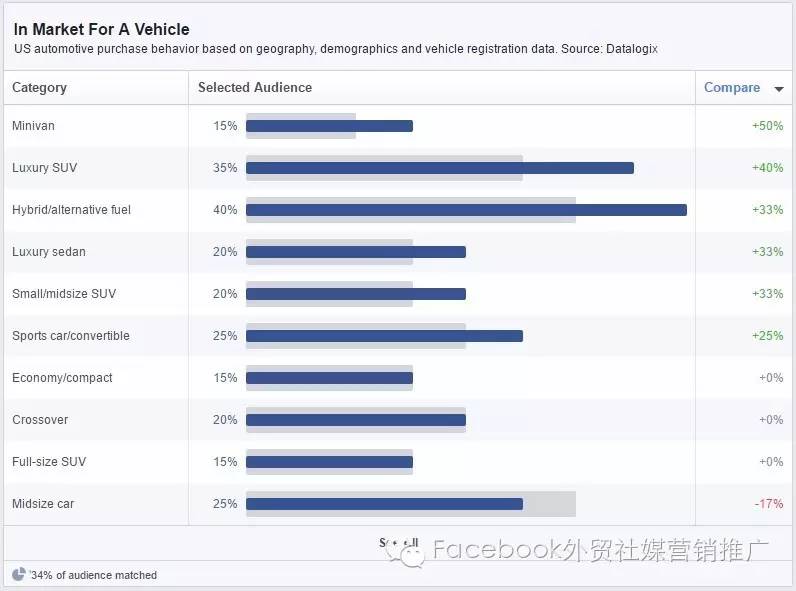 ---
The guest of the dealWhich city is it concentrated in?


---
Income and housing:
Income of $5-75,000 was the highest, accounting for 30 per cent, followed by $75-$100,000 for 20 per cent, and higher income of $150,000 to $250,000 for 15 per cent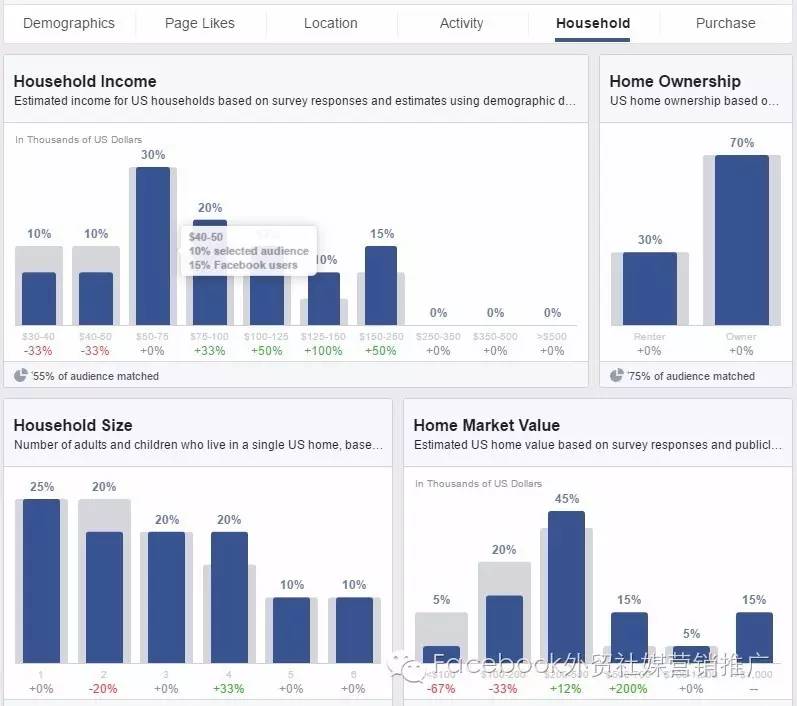 ---
Their most common occupation and Title? -- Sales-related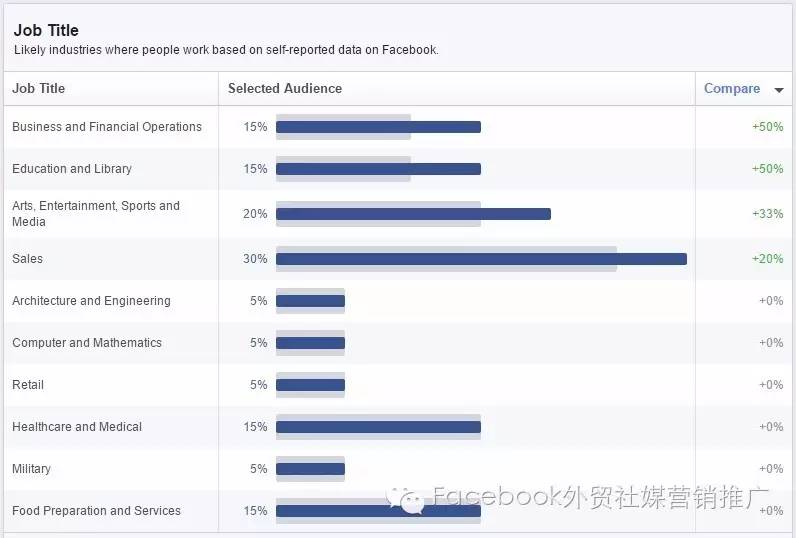 ---
What kind of lifestyle is it?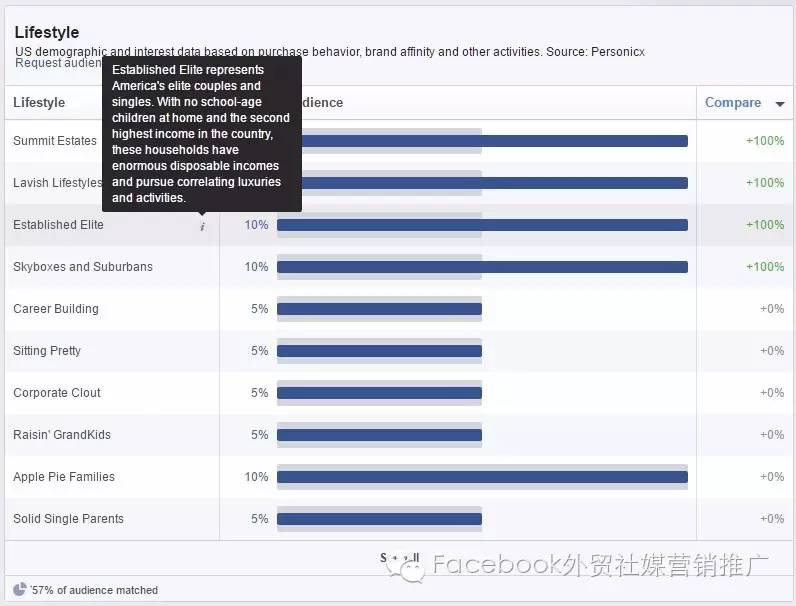 ---
Education and marital status: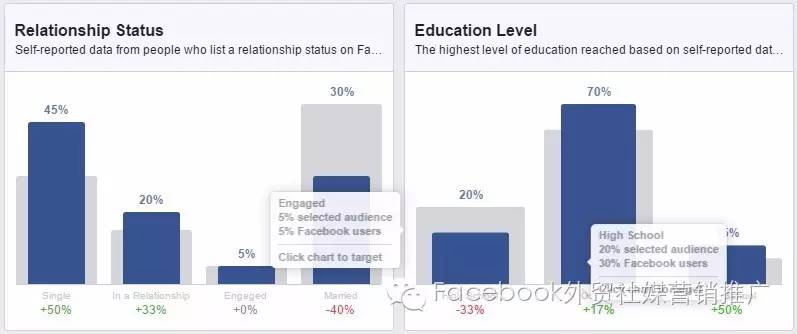 These demographic terms are interesting to Google to find out exactly, or visit the data site: Personicx
And.
http://www.acxiom.com/data-guru/ 
Shop for data products and services

The above information is more complex, how to make a deal?
My approach is to select only the highest indicator for each item and ignore the others.
The result is to enlarge the original largest target population, do not take into account too much, otherwise losing focus is also difficult to draw conclusions.
Why don't some netizens get the results of the query?
Guests' marketing campaigns are fast on track, thanks to a clear set of steps and standards and, more importantly, practical execution.
And for the vast number of netizens, from a wide range of industries and stages, some netizens in the background to ask questions, the site traffic is very large, but the data sample collected is too small to get results.
Since the core of this statistic is only statistical transaction data, filtering out the site's unsoded majority of users,Just analyze the characteristics of the target buyer。
In the past, website data analysis, often all visitors without distinction analysis, resulting in loss of focus, catering to the majority of people who do not deal.
Focus on small deviations in the crowd, resulting in less profitable optimization of your website user experience (UE).
A lot of large traffic sites, the intention of less traffic, conversion rate is very low, so within a month to get less transaction data, for this kind of site, should first do SEO or PPC advertising, the initial volume of high, the accumulation of enough transaction data, and then through the above portrait method, optimize the next advertising settings.
If the new station, hit Google ads a week also can not close 100 single, that simply push back and redo, is the site design defects caused, but also to adjust as early as necessary.
PS:
In particular, data changes on this site occur in real time, so it's not enough to just look at reports once a month. Recall when the last time you reviewed your site's data report in its entirety? 
If you are really busy, you can outsource the work of website analysis, in short, always do the latest data reports and analysis conclusions are at your touch to cope with the vagaries of the market changes.
Zefeng Advertising - A Project A Life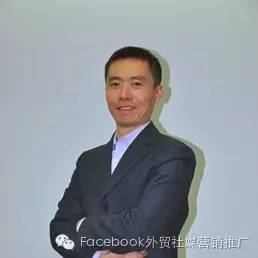 Mark/ Mark
English full station SEO website optimization outsourcing
Google keyword home page ranking service
Independent.Brand.Social Media Promotions
Business acceptance: WECHAT/QQ: 2217966921

Thank you!
---