YouTube Operations Notes: Earnings Settlement Process and How to Detail The Last, PIN Verification
The following article comes from the oil pipeline Xiaosheng , the author's oil pipe Xiaosheng notes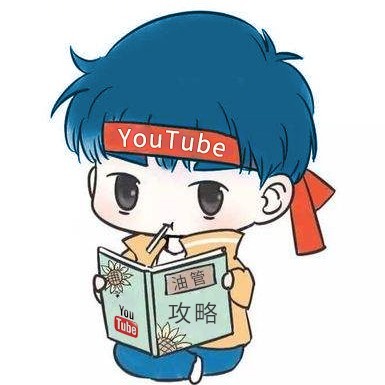 The tringe is small
This is a public number that provides learning to communicate together. Xiaosheng insists on sharing youTube operations' money-making strategy notes and case studies. Pay attention to the public number and join the pipeline students learning group, we exchange, support each other, common progress. If you want to learn about YouTube operations, follow the pipeline students.

Hello, I am seriously studying from the media YouTube operation strategy of the "pipeline students."Now that more and more people are studying YouTube's money-making strategies, I've been working YouTube's operating skills, and if you want to learn YouTube's money-making methods and operating skills just like me, subscribe to me to explore learning.

Recently, many people in Xiaosheng's YouTube learning exchange group have encountered problems with collection.So Xiaosheng will focus on the details of YouTube making money and collecting money.About this part is more complex, so Xiaosheng needs to be divided into two articles.Today, the first part, the confirmation of the real address (PIN code) and notes.
Friends who have seen Xiaosheng's other strategies should know that to turn on profit, turn on Adsense.A friend mixed YouTube with Adsense.In fact, they are two completely different concepts.

The difference between YouTube and Adsense
YouTube and Adsense are both google products, but they are two completely different divisions, like Taobao and Alipay.Adsense, like Alipay, is the money-handling division, while YouTube is the business unit, the revenue-generating division (an analogy that may not be accurate, but will be better understood).See here, before a lot of friends always ask me the income opening and registration issues, so it is more clear, you open Taobao and open Alipay is not exactly the same.
Okay, so the rough process for the revenue from our ads on YouTube should be:YouTube settles with advertisers first.Then it's your part, and YouTube will put the money on your Adsense account.Adsense will audit your money again, confirm that it's all right, and then transfer the money to your own collection method.Equivalent, you sold the goods in Taobao to get money, Taobao department does not give you money directly, but first transfer the money to Alipay department, Alipay department will audit OK again to your personal account number.
The first collection is important
Xiaosheng thinks the first collection is important because the first collection you have to run through a lot of things, including verifying the PIN code and going to the bank to collect money.
Verification of real address (PIN)
As you should already know, the first collection on YouTube needs to be verified, and the way to verify it is by using (PIN).The role of PIN verification is to verify the authenticity of the address you filled in when you registered with Adsense.But this code of mail is very backward, is sent a flat mail!That's why I've repeatedly stressed in my previous article that the address of the flat mail must be true and detailed, otherwise, if he sends you the flat mail you can't get it, you can't verify it and you won't be able to receive the money.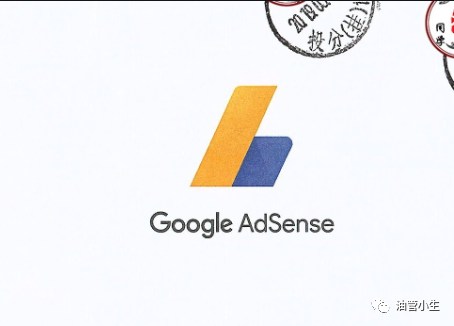 When will I send you a flat mail?
Ten dollars is the signal to start.It's important to note here that the PIN code isn't sent to you when you open your Adsense account, but that he won't send you a letter for verification until your channel earns $10.So if your channel turns on the revenue, and has been over 10 U.S. knife after you have to start counting time to pay attention to the receipt of letters.
Xiaosheng has said before, we have verified a total of three opportunities through the letter, if you have not received the mail three times, he will open the follow-up online way.But this is a very passive way.Because this time is long, fast 1 month, slow may be 9 months or even longer.Fortunately, these times, advertising revenue has been added up, will not be without income.

Income settlement time and threshold
In time, basically every month between the 21st and 26th Adsense will complete the audit to remit the money to you.But there will be a settlement threshold of $100.This means that if you have a balance of only $40 in Adsense and you don't meet the $100 settlement standard, you won't be settled this month.The money will go down to the 21st of next month, and if you make $40 this month, that adds up to 80, still no more than 100.Well, At this point, Adsense still won't settle for you.Make another $40 next month, and that's $120.Here Adsense will give you all $120 at once.
Because both departments of advertising revenue will be audited, audits are lagging, so you see in the YouTube background earnings data will often jump, and generally less.My friends who read my previous articles on traffic revenue settlement know that this is because YouTube removes some useless traffic impact during the audit, so ad revenue is reduced.So, the real earnings data is the earnings data you see behind the scenes at Adsense, which is the result of confirmation by both departments.
The above is the "pipe student" about "Youtube if the video is carried how to defend rights" study notes, I hope this issue of notes to share to help you.
If you like my content or want to make money on YouTube and want to ask other questions about How YouTube operates, then please add me or leave a message at the bottom of the article.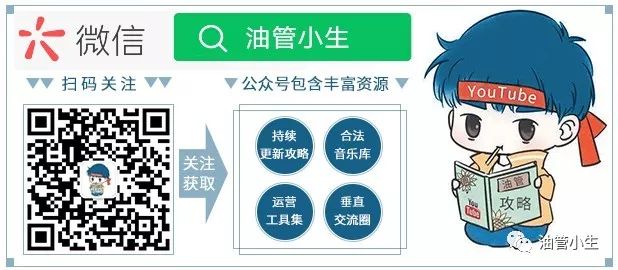 ---