Baidu please learn! If Google were asked to bid for medical advertising...
The youth Wei Essie incident has rekindled public resentment over baidu's backlog of fake medical advertisements for years.

As a Chinese search engine giant, Baidu has always been able to get rid of the "false medical advertising" stain. While blaming Baidu for its virtue, many are beginning to miss Google, the global search giant that quit the Tian Dynasty. Nowadays, the younger generation even know Baidu, and do not know that there is Google, think of their own can go to Google that era, how happy ah!
Why did the gap widen between two similar companies that started almost simultaneously 15 years ago and went public 10 years ago?
Why is Google getting more and more, while Baidu has become a river and lake liar?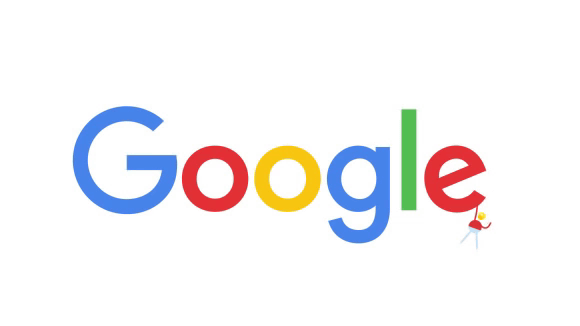 How to make money like Google without killing you?
"Don't be evil" was google's corporate motto and slogan:Don't do evil. We believe that as a company that does good things for the world, we get better returns in the long run -- even if we give up some short-term gains. "
The slogan lasted for 10 years, until Google formed its new parent company, Alphabet, last year and changed it to "Do the right thing" - a more sublimation and a blessing for humanity!

It is said that at first it was generally accepted that the slogan "do not do evil" is meaningless, after all, which company's goal is not to do evil, but to make money? But as the company grows, the advantages of Google's values become apparent when short-term benefits and evils are tied together. Yes, you're not mistaken, a company with the slogan "Don't do evil" and a development goal, its core values are to change the world as the ultimate goal.
Google did stop searching at Chinese mainland in 2010 and was completely blocked in June 2014, but Google's advertising services Google Adword and Adsence have been operating.In 2010, Google Adword went online, an ever-enhancing system that is constantly blocking malicious ads in an effort to realize Adword's vision.
On the other hand, in 2009 Baidu was widely criticized for manipulating search results in bidding rankings, so it launched a new Phoenix Nest system and began adding the word "promotion" to the ads in the search results. Six years on, how many promotions can you find in Baidu's results?
So how does a non-evil Google do in the face of such ads?
First, Google search results are not induced.
Also searching Google for Wei's symptoms for sci-fi sarcoma reveals that Google also has medical ads, but with a more obvious logo. Results can also see a variety of related advertising information, the difference is that the information in a clear location with the yellow abbreviation "Ad" logo marked is an ad, and the ad site link in the upper right corner will also appear "sponsored" logo, clearly tell you that these ads appear because Google took money (see figure below).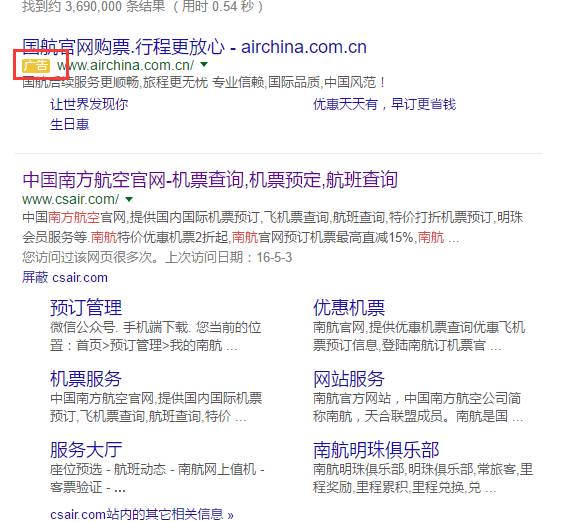 Baidu does not have a clear logo, except for that you may never notice the word "promotion", and even if you notice, at first you do not necessarily know that this is advertising. And a lot of times, the first screen, it's all promotional links. (see figure below)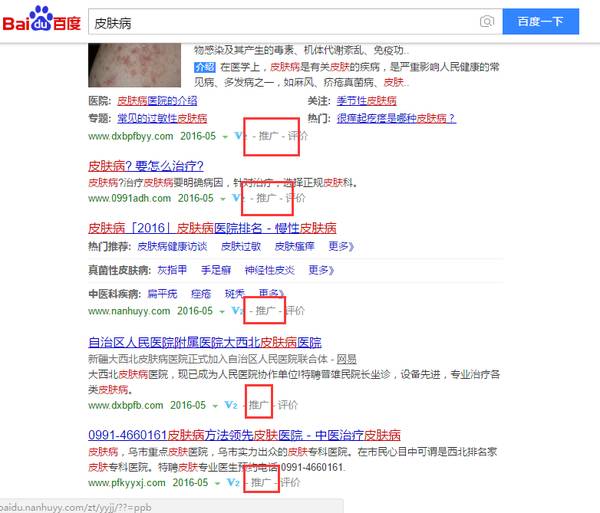 Search engines such as Baidu and Google, with their huge traffic to earn advertising fees, itself is undeniable, but the former is wrong not to ask qualifications only to recognize money, while the latter strictly regulate although the money is not fatal. For Baidu, who pays more than who comes in front of the search results, thereby gaining greater commercial benefits, while the latter has a set of strict measures to screen and block false advertising - first, Google has its own detailed strict advertising rules, covering a variety of areas, and published on the website, to medical products (healthcare and medicines) as an example, the following picture is the requirements of advertising in this area.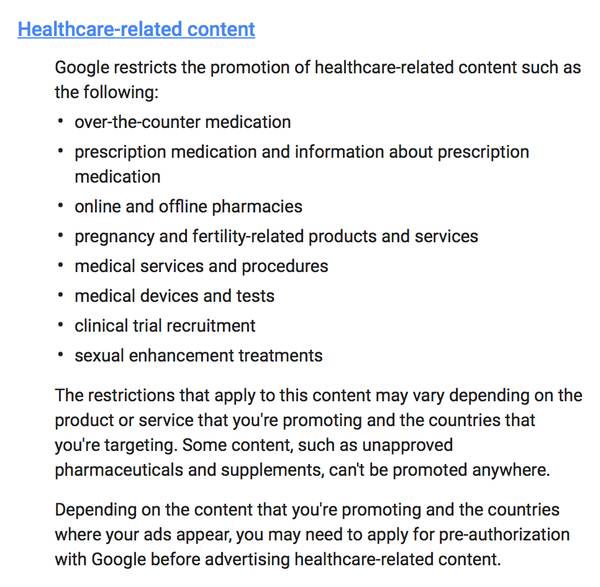 Medical advertising prohibits Google from marketing over-the-counter, online or physical prescription drug stores, pregnancy or infertility treatment-related treatments, medical visits or treatments, medical devices and testing, clinical trials, and improvements in sexual ability. The extent and scope of the above content advertising varies with the products and services advertised and the country to which the advertisement is directed, but for drugs that are not approved, they are not allowed to be marketed at any time or anywhere. If you need to promote healthcare products, the best way is to get approval from Google first.
So take a look at Baidu, is there one?
The conclusion is no. Panda Jun also hoped that the conclusion was there, but he couldn't find it. As I said earlier, Baidu does not have the so-called advertising terms of use, I can only look for clues from the "frequently asked questions" on the home page. I finally found this: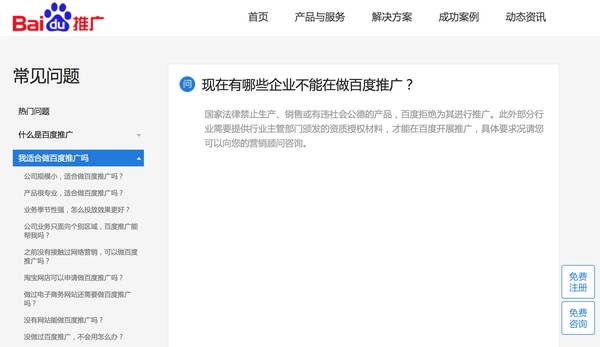 Take this note a closer look:
Baidu refuses to promote products that are prohibited by national law from producing, selling or violating social justice. In addition, some industries need to provide industry authorities issued by the qualification authorization materials, in order to carry out promotion in Baidu, specific requirements please you can consult your marketing consultants.
Just two full periods. The first sentence means that I can't even sell things, I refuse to promote, well, nonsense. The second sentence of "part of the industry", looking for half a day also did not find the relevant written provisions, indicating which industries, estimated that really want to consult "marketing consultants" it. And thenAnd then it's gone.
Second, Google's proactive automated ad filtering mechanism.
Google also has a dedicated ad review team called Bad Ads Team, which strictly censors and blocks fake ads based on advertising rules. According to a report released by Google, they blocked a total of 780 million illegal ads and blocked 214,000 advertisers in 2015, including 12.5 million illegal medical and drug ads involving unsan approved drugs or false and misleading advertising. In addition, Google has introduced state-of-the-art technology in screening tagged fake ads, such as beaker, an ad indexing tool, Bunsen, and so on, because the information on Google's pages is so large that it needs to identify and flag fake ads with specific algorithms before human screening.
Finally, Google has hired strict third parties to verify advertisers。In many ways, Google is like a mirror of Baidu. On the one hand, Baidu has repeatedly been involved in negative incidents of false medical advertising, on the other hand, Google has taken the initiative to block illegal advertising and continuous scientific and technological innovation, this contrast is particularly obvious.
As a company that earns nearly 90 percent of its revenue from advertising, Google's attitude toward malicious advertising is firm: it will never condone it. Behind Google's "don't do evil" lies the founder's moral beliefs, but more importantly, the sword of Damoaklis hangs behind it. More precisely, I dare not do evil. The David Whitaker affair, which broke out in 2009, gave Google its first image on the issue, making it truly aware of the dangers of fake online advertising and the sense of responsibility of search engines to the public. To that end, the case ended at a cost to Google of $500 million!
Bid ranking is a kind of effect-paying network promotion method introduced by search engine companies. Advertisers can show ads by purchasing keywords, and ad rankings are determined by CPC and CTR.
There are some background reasons for the bidding ranking, the most important of which is the driving force of commercial profits.
For Baidu, bidding ranking is the root of its home.

Baidu has been providing search technology for the portal since its inception. With baidu bidding ranking by the market recognition, more and more enterprises want to get audience attention through such a platform, so the price of each keyword bidding is getting higher and higher, Baidu from which to achieve 80% of the company's revenue.
For Google, the same is true for spot advertising of search results.
However, unlike spot rankings, the highest-priced corporate ads do not appear in search results. On the left side of Google's search results, it maintains an impartial, objective search ranking. These ads are usually based on a combination of keyword bidding and quality. So it's not necessarily the highest price.
In the case of the same quality of advertising, the higher the keyword auction, the higher the ad ranking.
In the case of the same keyword auction, the higher the quality of the ad, the higher the ad ranking.
Google Bid vs. Baidu Bid

1, Google bidding attaches importance to quality, Baidu completely to win the price.
2, Google bid ranking is measured, Baidu is how good. The biggest difference between Google's bid ranking and Baidu's is that there are only four ads on the left side of the home page, and the top four sides are out, taking into account bids, quality scores, and other factors, and there are no ads in the right column.
3, Google's bid ranking is to become a sponsor form, one advantage is that it is obvious and natural ranking distinction, so that searchers do not feel visually confused.
4, Google bidding ranking traffic statistics and analysis is better than Baidu bidding.
5, Google bidding ranking to bring traffic quality is higher than Baidu bidding.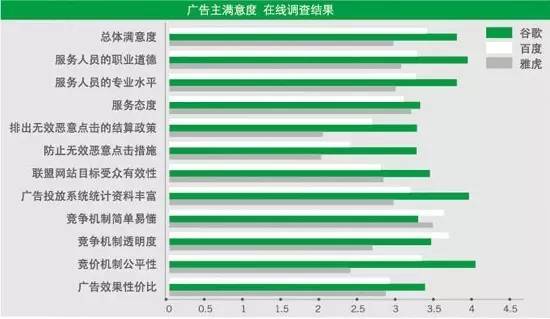 Google keyword advertising service advantages
Global quality coverage to capture potential customers
In the global market, Google's advertising platform covers 98% of the world's Internet users, in Europe and the United States, Latin America and Asia-Pacific major markets Google advertising has the largest market share.
Pay by effect to avoid waste of money
Corporate capital is limited, and spending money needs to be on the cutting edge. Google keyword ads appear only in front of potential customers interested in advertisers' products and services, who will click on your site to learn more. You only have to pay per click to avoid wasting money.
Ads run accurately, and customers are better quality
High-quality customer resources are the key to the survival and development of enterprises and the evergreen foundation. Google keyword ads can be based on the characteristics of the enterprise's potential customers, according to a specific region, time, language for accurate targeting, to ensure that the ads are pushed in front of the target audience, resulting in a stronger potential customer intent, better quality.
Flexible and autonomous control, advertising should change
The market environment is changing rapidly, and corporate strategy is changing as needed. Google keyword ads provide tools such as budget control, targeting, and ad optimization modification to make ad delivery more dynamic in line with market strategy adjustments, so that enterprises can win the market competition.
———— END ————
(Like it and like it)

PandaMobo
Global Internet advertising marketing solution provider
Are you following us?
PandaMobo is an overseas business platform owned by Eduing Technology, a wholly owned subsidiary of the listed company. PandaMobo is a core partner of Google, Facebook, and Twitter in Greater China, providing global advertisers with one-stop Internet marketing solutions based on their experience and expertise in ad optimization, local advertising creativity and design, marketing data analytics, and overall marketing planning.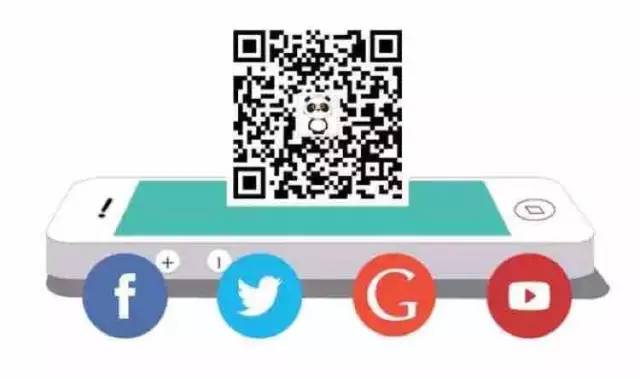 Business cooperation: Pandamobo@dianru.com

Content co-operation microscopy: blueelf1988

Posts: Luckypanda@dianru.com
---