Increase conversion rates by 100% with Google ad extensions
Click on the top

"Star Valley Foreign Trade Marketing"

You can subscribe
Ad extensions are very helpful to ad conversion rates, and how do Google ad extensions work? Talk to people today about a topic that can help you improve your conversion rate.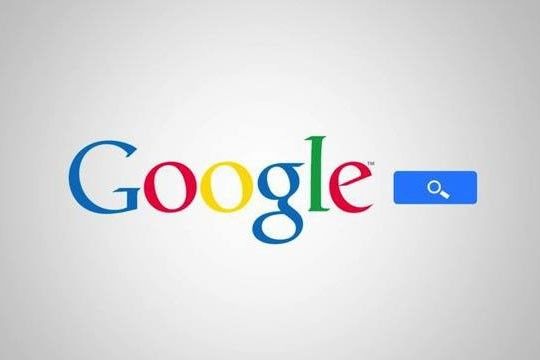 Before we have the flexibility to use Google ad extensions, let's take a look at what Google ad extensions are.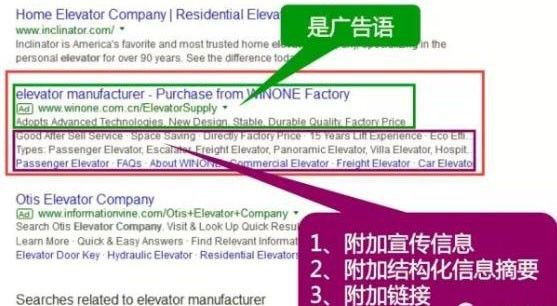 Green areas are commonly used advertising terms, including titles, landing page URL addresses, and descriptions, and purple areas are additional promotional messages, additional structured information summaries, and links. This means that the ad content that needs to be set up in the background of the ad contains the above six content.
Additional information for B2C station and enterprise B2B official website, the increase in content is different, this article focuses on B2B official website Google advertising, additional information needs to put what content, in order to effectively improve the conversion rate of advertising.

Let's start with a case in which an elevator company advertises conversion data with an average conversion rate of 5%, as shown below.


Normal search ad conversion rate is generally 1 to 3%, to reach 3% has been very good, the conversion rate of this site actually reached 5%, then how does it do, can achieve such a high conversion rate?
Let's look at this set of advertising language and additional information, as shown below: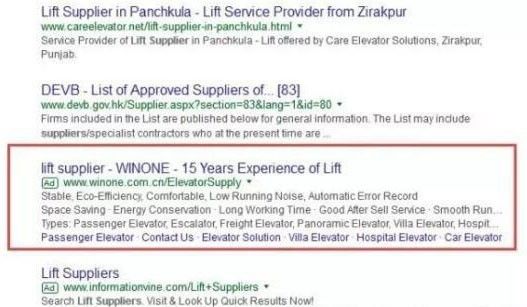 Through the ad language analysis in this case, we finally came up with ways to improve conversion rates:
One. The content is sufficient, the overslept screen is large and easy to attract the eye
In the Google search page, the location size of ads is critical, because the size of a screen is only so large, the location is larger and easier to attract the attention of visitors, like a fat man and a thin man walking in the street, must be fat people more likely to attract attention, so we have to Google advertising system to provide the location to fill in first.
Two. Advertising language to add brand words to enhance the brand burst
Now do any industry, need to do brand, brand positioning is clear, need to do through various channels to burst the light, since the money to do paid promotion, that must bring the brand, increase its pop-up, even if there is no conversion of customers, when he searches for your industry keywords, will deepen their impression of your brand, which day when he really has demand, will think of you this brand.
Three. Use additional promotional information to complement the company's core strengths
The company's core advantages in the site construction at the beginning of the site planning needs to be refined out, because in the future all kinds of promotional methods will be used, this is also my special emphasis in the classroom to do network marketing architecture thinking, we can not do the site in order to do the site, but in order to do marketing and do the site, the previous site planning needs to determine the site positioning, business model and refined out of the company's core advantages, these content in doing Google advertising will be used.
Four. Customize the URL with the ad language to enhance the relevance of the ad
Custom URL address, this is the same correlation with SEO, in the URL address can be added to this campaign to promote the core keywords, thereby improving the quality of advertising score.
Five. Use a link to guide customers into the relevant columns, high accuracy
In the early days of Google advertising is not this function, in order to improve the conversion rate to increase this function, mainly to allow customers to go directly to the page he wants to see, before a group of ads can only have a landing page, can now have multiple landing pages, the key to the problem is to do a good job of the content of the relevant page, otherwise it will play the opposite effect.
Six. The advertising language uses Factory, the company age 15, factory direct sales, highlighting the price advantage
Foreign buyers like to cooperate with powerful factories, in advertising additional information to highlight the factory, especially this factory has been done for 15 years, the age of 15 years to show, more attractive to buyers, after all, in China more than 10 years of factory not much, can survive the product quality must be good, so the opportunity to point in is greater.
Seven. Add promotional information, such as free samples, 20% off inventory
Advertising language is the most important is to attract accurate customers click in, promotional information is a better way, before I wrote an article about product details page planning, in the inquiry side need to put promotional information to guide customers to leave his information. Now can put promotional information on the advertising language, need to make good use of.
(Source: Bang Reading)
You also want to see:(Click to read it)
Shanghai Star ValleyDepartment of manufacturing overseas marketing overall solution pioneer, "foreign trade social big data intelligent marketing" active promoter and practitioner. "Star Valley InterContinental" is committed to providing manufacturing industry overseas multi-language station, multi-language search, video marketing, social media marketing, big data marketing and other precision marketing services. Hotline:400-7766-880。
About Star Valley
Shanghai "high-tech enterprises."

China's manufacturing cross-border marketing pioneers.
Committed to providing china's manufacturing industry overseas overall marketing solutions.
To international team, do local services, covering the British, Western, Portuguese, Arab, French, Russian and other more than 30 language markets.
Shanghai Economic and Information Commission 2017 e-commerce "double push" project service platform.
Shanghai Economic and Information Commission in 2016 "the first batch of special funds for information development" support projects ("Star Valley S cloud platform").
In 2016, Yandex China Experience Center, the first search engine in Eastern Europe, was located in Wuxi Star Valley.
In 2015, he was interviewed by Shanghai TV and Import and Export Manager magazine.
Won the Ministry of Industry and Information Technology Institute of Electronic Information Industry Development awarded the field of industrial Internet "overseas case marketing and excellent service" award.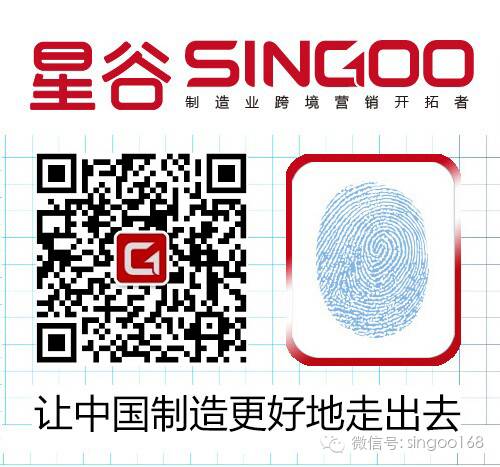 Contact Star Valley: 400-7766-880    
Sign in to the official website: www.singoo.cc
Complaint Phone: 400-7766-880 to 3 
Complaint email: tousu@singoo.cc
---