Wu: Hate speech on social media is a big test for Hong Kong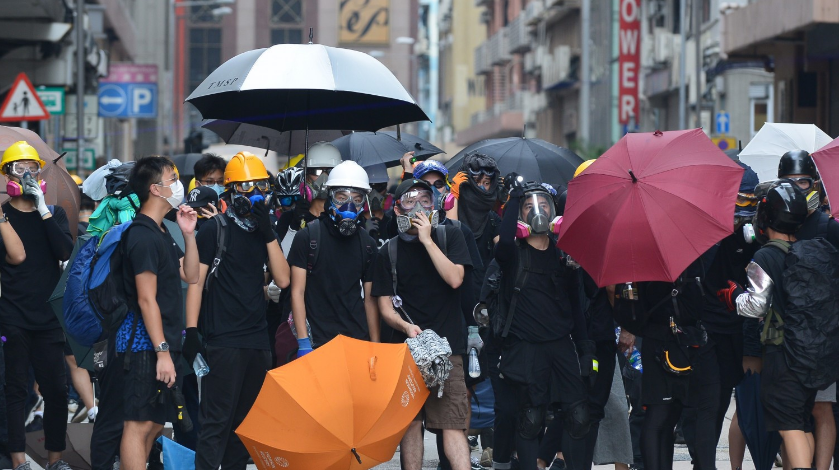 This article was published in Orange News on October 8
The Hong Kong National Security Law has been in effect for 100 days and the community is back on track. Hong Kong has to make a mess anyway, the National Security Law is the pin of the sea, but specifically to every citizen, the daily contact information is still a major factor affecting the community. Social media has become the most important channel for people to access information today, and everyone who pays attention to the news should find that the United States, Europe, and even Asian countries are now taking action against hate speech on social media. The trend actually began a few years ago.
In 2017, Germany passed a new law requiring any social or media platform with more than 2 million users to exclude negative speech, and any illegal, racially discriminatory or hate speech to be removed within 24 hours, which can result in fines of between 5 million and 50 million euros if the time-out speech is still there. In June, Facebook caused a number of companies in the U.S. to suspend ads because of its inability to control hate speech on its platform, forcing Mr. Zuckerberg to announce remedies, including a ban on hate-inciting ads and content that could violate the code. U.S. President Donald Trump's comments on Facebook and Twitter were labeled from time to time. Even Thailand in Asia recently hit out at Facebook, which last month accused it of not removing content critical of the monarchy as required.
Hong Kong actually faces the same problem. During last year's black-out campaign, some extremists spread political and professional attacks online, in fact, as hate speech. Typical is the so-called "black police dead family", if this is not hate speech, I do not know what hate speech. Against the backdrop of a global wave of anti-social media hate speech, it's not unsealing for the government to take action against US social media such as Facebook and Twitter. On the contrary, what we have seen is that these American social media anti-government forces announced after the implementation of the National Security Law that they would no longer provide information at the request of the SAR Government, Yunyun.
While it is possible to criticize the SAR Government for its inaction, it makes more sense to think deeply about the reasons behind it.
The world's most frequent action against U.S. companies is the European Union, which often sees sanctions and fines imposed on companies such as Google, Facebook and Twitter. To sanction the network enterprises, first of all, there is a big market, you have room for bargaining. The European Union is the most important and influential market for these U.S. companies except the U.S. mainland, so there is a bargaining chip sanctions fine, can't you not want this market? But Hong Kong is only a small market of 7.5 million people, and the number of active users is estimated to be 23 million. Therefore, if Hong Kong is to deal with these Us Internet companies on the grounds of spreading hate speech, I am afraid it will not have enough leverage.
Another bigger difficulty is that Hong Kong is in the middle of an ideological struggle between China and the United States. You know, companies like Google, Facebook and Twitter abandoned the mainland market in the early Chinese mainland they didn't want to comply with the law. So now American companies are the most hawkish in their attitude to China, led by Mr. Zuckerberg. Because they don't Chinese mainland, they're not afraid to turn their backs on you. With the introduction of "one country, two systems" in Hong Kong, these American companies can operate in Hong Kong when they leave the Mainland. Once the Hong Kong Government has done so and asked them to remove hate speech, it is almost certain that these American companies will not only not cooperate, but will also counter the fact that the SAR Government will stifle "freedom of speech" and even threaten to withdraw from the Hong Kong market. In any case, for them, the economic losses from withdrawing from the Hong Kong market are modest, and it is even more possible to take this up to the institutional level and attack the governance of the SAR. Therefore, the SAR Government really does not have the ability and courage to stab this horse honeycomb.
Therefore, at a time when the world is cracking down on hate speech on social media, the SAR Government has done nothing but allow these American social media to continue to spread hateful, blue-hating, government-hating and mainland-hating rhetoric in Hong Kong. Taboos that are not allowed elsewhere have become freedom of speech in Hong Kong. Hong Kong is not black and white, how can we not turn it upside down?
For more articles, please pay attention to the public number "Hong Kong Institute of Studies and Research"

Featured articles:(Click directly to read)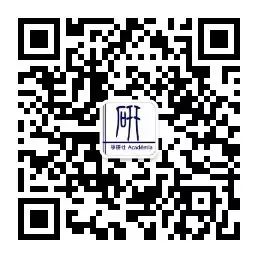 Press and hold to identify QR code concerns


---