Windy Week 1 . . Vol.2: YouTube is South Korea's largest search engine; Virgin Media introduces addressable ads; Netflix India tests cheaper subscription plans...
Dear "Listener", thank you for accompanying Windy 1 through the second week of fighting. The weekly magazine refined a week of media trend, appreciation of the wind to the Working Group "translator reviews", interpretation of the global media newsletter, I hope you can get something in the weekly magazine.
YouTube will surpass Naver
Become the largest search engine in Korea
Nasmedia, Telstra's digital media lab, said the results showed that 60 per cent of South Korean Internet users prefer to use YouTube when searching for information, noting that YouTube's influence has expanded beyond video content services. This poses a threat to Naver, South Korea's largest portal.
While Naver remains a leader in search engines, Naver's share of the Internet search market in South Korea could decline if YouTube continues to be popular. And YouTube's use as a search engine among the younger generation will steadily expand. (The Korea Times)
Translator reviews:YouTube has been leading the way in mobile online video content. However, more and more people are watching videos on their mobile phones to get information, which accounts for almost 45.5 percent of all mobile Internet usage. It can be seen that in the future, YouTube's influence as an information search channel will be enhanced, which will lead to more competition between relevant operators. (Liu Weiwei)
Japan's AbemaTV uses social media to attract younger audiences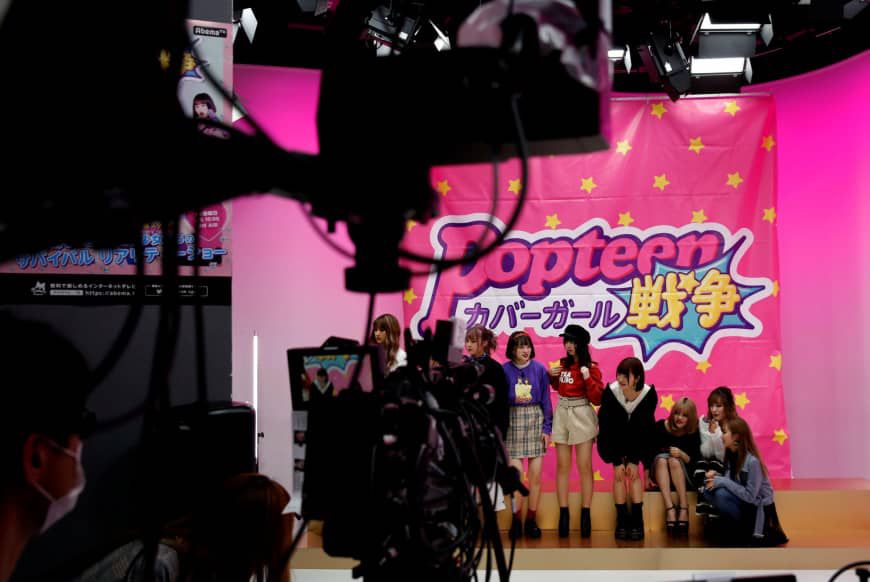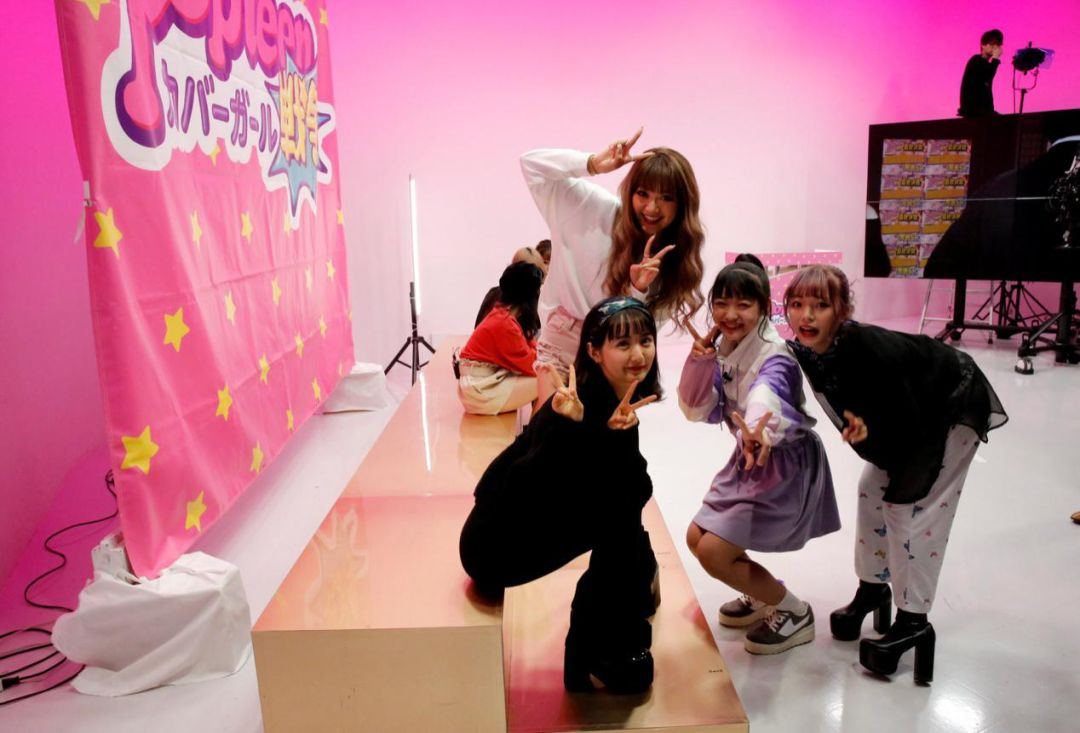 The girl in the picture is the star of Japan's AmaTV hit show Popteen Cover Girl War
Avoiding expensive series and star-smeared films, AbemaTV has put its bet on low-budget, reality-based films. The show's colorful, affinity for young faces has attracted a lot of attention on social media. This approach has attracted millions of young viewers, convinced some advertisers and industry analysts that AbemaTV has found a profitable new model and wants to support the growth of new media. Tsukioka Airi, the show's producer, said the reaction from viewers on social media had determined the direction of the show. (Japan Times)
Translator's comment:Because Japan's traditional broadcasters are constrained by government regulation, they have largely left the Internet to up-and-down shows such as AbemaTV and overseas companies such as Netflix. The Asa japanese news has explored how Japan is responding to threats from overseas companies such as Netflix. The answer is AbemaTV. AbemaTV has been focusing on the production of original TV series, while also tapping into the young people's market. Attracting the younger generation is about holding on to the consumers of the future. It can be seen that AbemaTV in the smooth development of a very orderly, tomorrow can be. (Liu Weiwei)
KT will launch the AR Showroom service in TV shopping
KT said that starting from the 28th, "AR" technology will be introduced in KTH and modern TV shopping, Lott TV shopping channels, so that viewers can experience the "AR showroom" service of the goods in three-dimensional.
Ar Showroom is a service that uses a smartphone app linked to an IPTV set-top box to represent 3D content at three tv shopping companies that work together to display items on smartphones and TV screens. Simply click the button of the smartphone app "AR Showroom" to serve on the right side of the TV screen.
Users can place items such as furniture or appliances on their smartphone screens, set them in the desired position at home, or take a closer look at them in a 360-degree rotation. Users can transfer photos taken on their smartphones to a TV screen and try out items such as clothing in a virtual space. (Business Post)
Translator's comment:The first IPTV-based augmented reality display service in Korea will provide new value to the image-centric TV shopping market. In the future, AR technology and TV shopping industry combined to provide customers with TV shopping more convenient and pleasant shopping experience. (Liu Weiwei)
New copyright laws in the European Parliament have been approved in the dispute
On March 26th the European Parliament passed the controversial Digital Single Market Copyright Directive by 348 votes in favour and 274 against, the first change to the EU's copyright law, commonly known as the "new copyright law", which has been in place for 20 years.

Article 11 of the Directive provides that if an Internet platform displays part of a news story, or links to a news item, it is required to pay the media that publishes the news, which is called a "link tax". Article 13 stipulates that Internet platforms are obliged to monitor all content posted by users and actively discover and remove infringing content. If the platform does not do its best to prevent it, it is responsible for the infringement. (Financial Times)
Translator reviews:The new copyright law, which effectively protects content creators for copyright holders, may be difficult to enforce for Internet companies and free speech advocates, and may stifle freedom of expression. Although the law is tough and needs to be refined in detail, it creates a good position for digital regulation to constrain the monopoly of tech giants. (Sun Min)
Virgin Media uk will introduce addressable advertising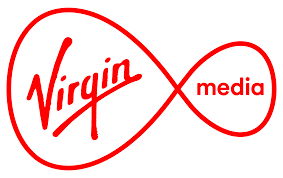 Virgin Media said on March 27th it would use Sky's Adsmart technology, a partnership that will ensure advertisers have access to 30m "addressable TV viewers" in the UK. The company said it would launch the service on Virgin Media One, a former TV3 channel, and will begin trials by the end of the year. Adsmart is targeted addressable advertising, which means that commercial advertising to linear TV viewers can vary based on regional location and certain other demographics, allowing TV advertisers to target the market just like online advertising. (Irish Times)
Translator reviews:Addressable TV advertising integrates TV advertising into the digital marketing system. Advertisers can use multiple data to develop more accurate TV ad drag-and-drop strategies based on demographic attributes, geographic location, media preferences, and more. For television networks, addressable television advertising represents the future trend. (Sun Min)
Pinterest, the social platform, is scheduled to launch in April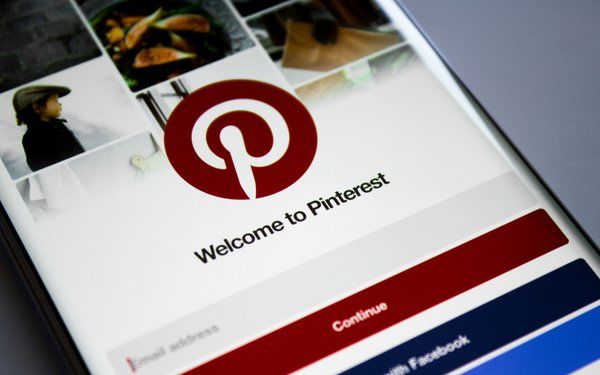 Pinterest has just companies ahead of schedule.
In an S-1 filing with the SEC, Pinterest announced that it plans to list on the New York Stock Exchange in April, ahead of a planned listing in June. The company's latest documents also reveal important details about its business, which has been kept secret. Pinterest said its revenue rose 60 percent last year to $755.9 million. Although it has not yet started to make a profit, Pinterest's losses are diminishing. The company made a net loss of $63 million at the end of 2018, up from a loss of $130 million at the end of 2017.
By the end of 2018, Pinterest reported that it had 265 million users and that more than 175 billion Pins were stored on its platform. In this crowded digital competitive market, Pinterest positions its competitive advantage as its perfect find. The company says 97 percent of pinterest's 1,000 most popular searches don't have a specific brand, which will give them more advertisers who want to be more competitive. (Media Post)
Translator reviews:In the era of de-advertising, Pinterest relies on its own unique "Pin" feature in an effort to attract more advertisers, both online and online. It is important to note, however, that in the process of exploring user needs for more targeted advertising, it is important to avoid serious problems such as invasion of privacy and disclosure of information, which have left media giants such as Facebook reeling. (Shang Chulo)
Netflix is testing cheaper subscription plans in India
Netflix has announced that it is testing a 250 rupee ($3.63) monthly mobile subscription program in India.
The OTT giant is trying to expand its market share in a market where mobile spending has soared from 3.5GB in 2017 to 17.5GB in 2022, according to Cisco. Nearly 30 per cent of smartphone users in the country pay for goods or services on their mobile phones at least once a month at the point of sale.
Netflix currently offers a three-month package in India, which ranges from 500 to 800 rupees, higher than its competitors, according to ET Brand Equity. Amazon's Prime service is priced at Rs 999 a year, while hotstar, the local OTT platform, offers both free services and a fee of Rs 365 a year. (The Drum)
Translator reviews:Online video subscription giant Netflix has tested a cheaper subscription plan in India, suggesting it is being squeezed by prices from other competitors and has had to change pricing. This partly shows that even if Netflix is a leader in the streaming industry, it will have to face a price war from its competitors, and that premium content alone is no longer enough to gain a permanent foothold in the complex overseas market, develop local content resources, and try to reduce costs is a strategic issue that must be seriously considered. (Shang Chulo)
Expect listeners to leave your insights into this week's issue and the global media trend in the message area!



---