Why can't seller marketing be separated from Facebook? How do I use it? This article reveals the answer for you!
Click on the top

"Star Valley Foreign Trade Marketing"

You can subscribe

 
Why can't seller marketing be separated from Facebook? Because its data in various countries is really beautiful!
Let's start with a message from Hugo.com and see what Facebook's data is like around the world.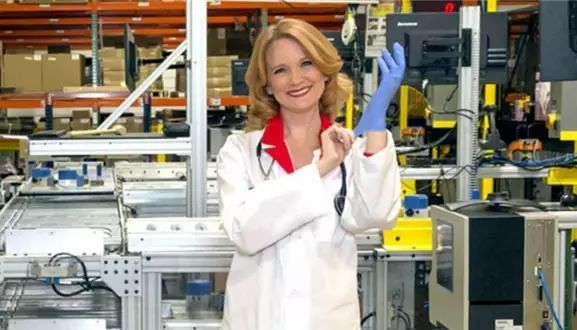 Facebook has a great opportunity to become the world's largest marketing platform, helping companies reach consumers and other retailers to drive cross-border sales, Hugo.com reported. As a social and marketing platform, Facebook has 1.7 billion monthly active users, one-fifth of the world's population.
eMarketer reports that the number of internet users will increase by 30 per cent to 3.82 billion by 2018. If Facebook users grow at the same rate (and it's highly likely), the number of active users will exceed 2.2 billion in less than two years.
According to a February 2016 survey by the McKinsey Global Institute, 361 million people worldwide participate in cross-border e-commerce. Nearly 50 million businesses use Facebook to find customers, according to internal Facebook data, and 30 percent of facebook's corporate accounts have fans from other countries.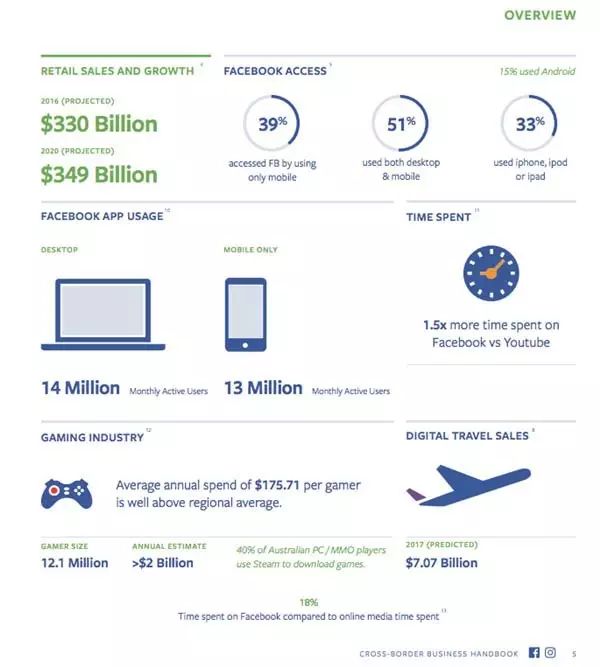 Australia has a population of 24 million and more than 21 million people are online users, of which one-third (or 14 million) are active Facebook users. People check their Facebook accounts an average of 14 times a day, making Australians easy targets for cross-border businesses. According to the survey, 92% of students (under 25 years of age) check Facebook every day.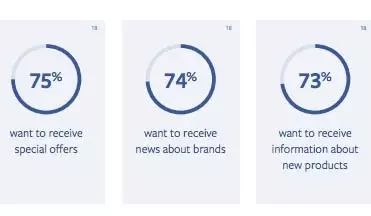 Brazil has 113 million Internet users, 80 million online shoppers and 49 million smartphone users. According to a Facebook survey, more than 70 percent of users want to receive promotional offers and branded product information.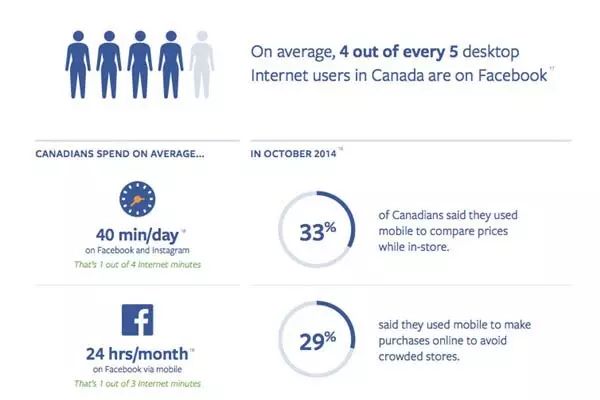 Nearly 30 million Canadians are active online, more than 21 million of whom are Facebook users. Canadians spend 29 percent of their time on Facebook, according to Comscore, a global Internet information service provider.

France has 50 million internet users, of whom 31 million are active on Facebook. According to a survey, 25 percent of Internet users think Facebook is one of their favorite platforms for searching for new content, products or services.

Germany has 29 million Facebook active users. Eighty-two percent of internet users said Facebook was their favorite social platform. More than 32 percent of Germans say they watch Facebook while watching TV. There is a lot of opportunity to market sports products in this country, with 10 million football fans in Germany using Facebook.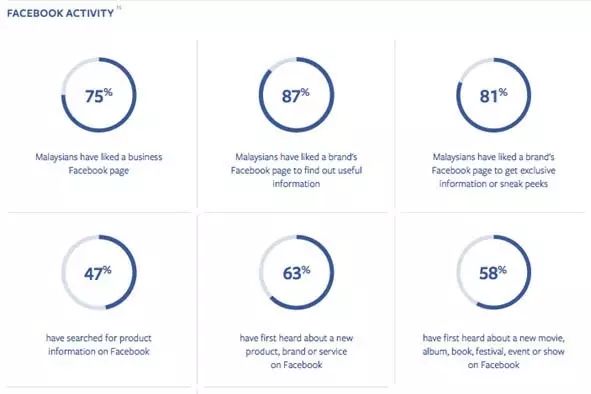 Malaysia has a population of 30 million, of which 20 million are Internet users, almost all of whom (18 million) are active Facebook users!

Thailand has only half of its online users, but Facebook has 40 million monthly active users. E-commerce spending is $1 billion, and there is still a lot of potential for growth, taking into account demographic factors. More than 95% of Thais use at least two devices, and a third use three devices: smartphones, tablets and computers.
Almost all Internet users in the Philippines use Facebook, and 50 million people spend 1.2 times more time on Facebook than watching TV. According to the Reach survey. More than 70% of Web users view or search for product information on facebook.

The UK has more than 51 million online users and 37 million people use Facebook. Uk e-commerce transactions are forecast to reach $132bn in 2018, one of the world's largest marketing target markets.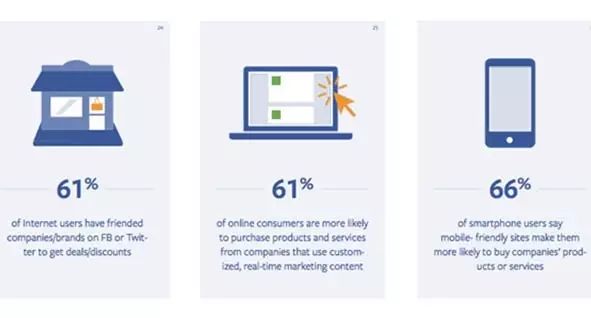 There are more than 200 million Facebook users in the United States, and nearly 77% use Facebook. By 2018, U.S. e-commerce deals will reach $500 billion, and Facebook is an important platform for many U.S. brands to promote their products.
Have you ever been attracted to Facebook after looking at the beautiful data above? If you're in the foreign trade business, are you making good use of Facebook's social media platform for marketing?
How do foreign companies use social media Facebook to open up overseas markets? Let professional people do professional things, Star Valley is your friends around!
In the eyes of many traditional manufacturing bosses, social media, Internet marketing and other means seem to be tailored for the fast-selling industry, Taobao, Tmall, JD.com, WeChat Mall and so on flocked to, as if to really give people such an impression, and these seem not suitable for traditional manufacturing, especially large machinery and equipment industry.
This is not the case, and traditional manufacturing can also benefit through social media Facebook, as long as you seek professional patience to operate, anything is possible. Star Valley not only has a professional Facebook operation foreign team, but also from advertising, creative content design and so on, there is a set of mature work ideas and processes, more importantly, all the people of this team are full of love for Facebook, which gives them unlimited fighting spirit and exploration power.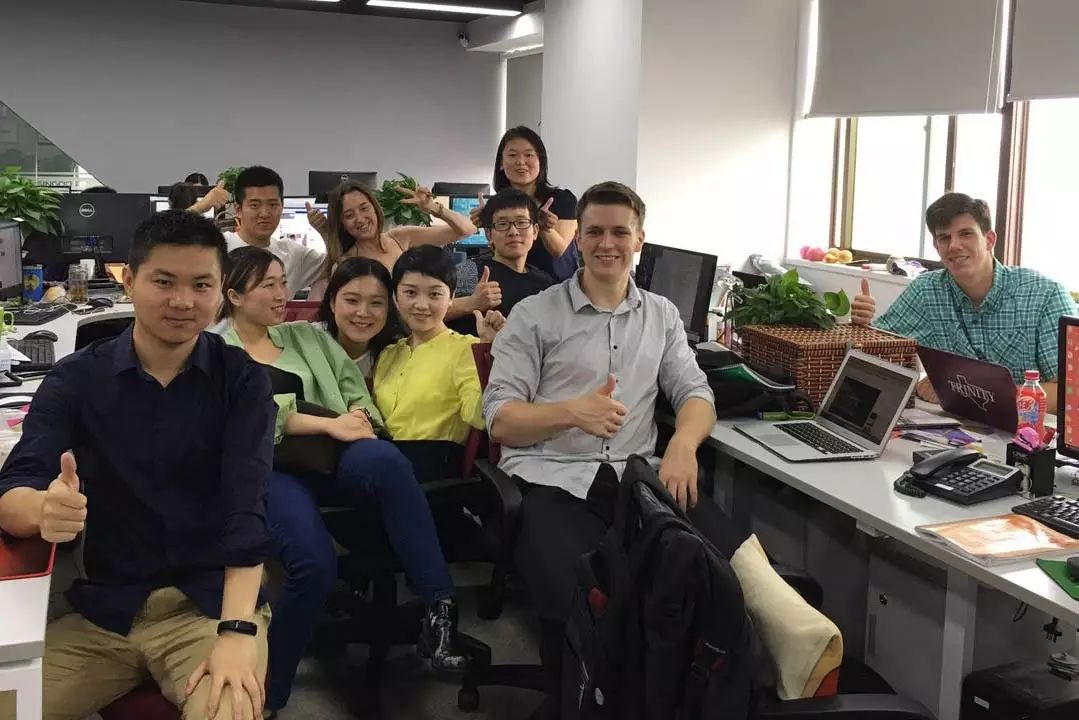 For business owners, I believe that the most can let you see is to get more and more effective inquiries, all the Internet marketing purposes are also to tap more intentions of customers, their products to promote out. Based on the actual needs of customers, Star Valley Facebook operations team all the way, in order to cooperate with customers to obtain effective inquiries for marketing purposes, in the long-term exploration and attempt, has formed a mature operating model, do not let their operators get lost in the vast ocean of powder, tightly around the needs of customers for marketing purposes.
The following articles are some of the cases done by Star Valley, you are worth reading, there is a picture of the truth Oh.
1.How does a bloading machinery company enter overseas markets through Facebook? Look at the pie association!
2.Stunned! 26 valid inquiries a month, how does Facebook do it?
3.What sparks do generators collide when they embrace social media? (What a deep way)
4.Facebook marketing is based on effective inquiries, are you still struggling to get powdered? You're out!
Facebook operations don't happen overnight, and maybe you've invested too much experience to be effective? Maybe you're still struggling to get into the wrong mode of operation? Maybe you're really watching how many fans you add to your Facebook page every day? No matter where you are, imagine how accurate Facebook marketing can be? How do I quickly increase an inquiry? Anyone with any detailed questions about Fcebook's operations can come to Star Valley's operations experts and be happy to help you.
Xinggu really hope to bring their professionalism and focus to the extreme, and truly solve the obstacles to the promotion of the Internet overseas in China's manufacturing industry, so that the traditional manufacturing industry with the help of the vast platform of the Internet, better go global.
Contact Star Valley: 400-7766-880 
Sign in to the official website: www.singoo.cc
Or email tomarketing@singoo.cc
About Star Valley
China's manufacturing cross-border marketing pioneers.
Committed to providing china's manufacturing industry as a whole marketing solutions.

Active promoter and practitioner of the manufacturing industry's "Internet plus Foreign Trade".
To international team, do local services, covering the British, Western, Portuguese, Arab, French, Russian and other more than 30 language markets.
2016 Shanghai Information Development Special Fund Support Unit.
In 2016, Yandex China's first experience center, the first search engine in Eastern Europe, was located in Wuxi Star Valley.
In 2015, Shanghai Commercial Commission foreign trade development special funds for small and medium-sized projects designated cooperative units.
In 2015, he was interviewed by Shanghai TV and Import and Export Manager magazine.
Won the Ministry of Industry and Information Technology Institute of Electronic Information Industry Development awarded the field of industrial Internet "overseas case marketing and excellent service" award.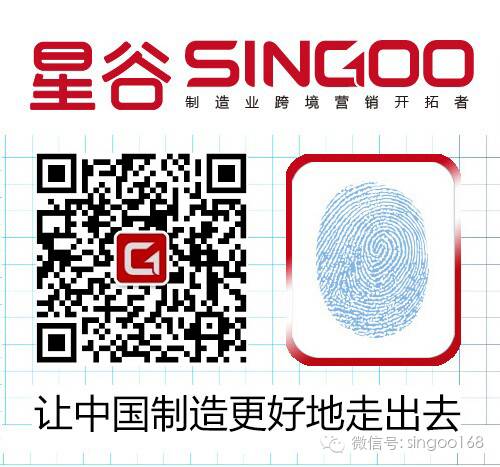 Contact Star Valley: 400-7766-880  
Sign in to the official website: www.singoo.cc
---