What should I pay attention to when advertising on Facebook?
Tip: It takes 3 to 5 minutes to read this article

Cross-border e-commerce companies can be promoted through social media, and Facebook is the most widely-reached social media platform.
But what should I pay attention to when advertising on Facebook?

A well-planned ad may cost your brand's reputation.
Here's what you should and shouldn't do to get you to avoid these pits and make your Facebook ads really effective.
Before you start your ad, identify your marketing goals and set relevant metrics
Want to add your Facebook friends? Then calculate the cost per fan to make sure you can economically expand the brand's social media reach.
If you're more interested in posting hot topics around your brand, it might be more useful to track engagement (likes, shares, comments) and the cost per engagement.
Facebook ads do many things, from promoting specific behaviors to building brand awareness. So it's important to figure out what you want to achieve before you spend money on advertising.
Identify your ideal audience and target your ads
Facebook provides demographic targeting that you can target based on their geographic location, age, gender, employer, education level, and their interest in any combination. Facebook also allows you to target ads based on social connections, so you can focus your ads only on your fans' friends and use social connections to increase clicks.
While segmenting your audience through these dimensions takes time, it also helps ensure that your ads reach a relatively ideal audience, which can improve your performance in the long run.
Offer exclusive offers in your ads
People like to feel special, and Facebook users are no exception.
If you want your ads to catch people's attention, make the content worth their time.
Give users a discount they can't find anywhere else, which is more likely to win more clicks.
Some people will take this approach, asking users to like the brand's home page before they can get a discount. This is a great way to get new fans in the short term, but be aware that many fans may not like your Page after getting a deal.
Test and change your ads regularly
Facebook ads are small, very small, and even the smallest changes can make a big difference in click-through and conversion rates. Create multiple variants of your ad to discover the best combination of your target audience by making subtle changes to the title, body, and ad map.
Even if you feel like you've found the best combination, switch ads every few months so people don't get tired of seeing the same ads.
You shouldn't have done it
Use Facebook as a mass broadcasting tool
Although Facebook has a wide range of reach - from your little cousin to your grandmother. But that doesn't mean you have to treat it like a megaphone and don't expect it to send a message that's right for everyone.
Facebook users value relevance and authenticity when dealing with ads, so if you want your ads to work, make sure they're tailored to your audience.
When people click on an ad, take them to places that don't matter
Getting people to click on ads is just a way to get there, so when they click, it's important to direct them to the right place.
Bad destinations, such as corporate or Facebook profiles, are too general and don't have a call-to-action language so users can take the next step.
Instead, direct users to the relevant sub-section of the Facebook page or send them to the custom sign-in page promised in the ad. This will help increase click conversion rates. This is critical if you decide to base your campaign on CPC.
Use Facebook ads to sell things to people
Users go to Facebook to enjoy Facebook - they don't necessarily have a shopping mood.
If you lower your expectations, you may see better success. Instead of buying, requesting likes/shares, or directing users to the login page, let them enter an email to access special offers or exclusive content. This reduces user resistance to ads and makes your ads appear less intrusive to the Facebook user experience.
Post an ad and forget about it
Facebook ads provide a lot of data about the performance of your ads, so if you don't track ads regularly, it's a shame to ignore these useful data analyses. Like other online ads, Facebook ads need to be constantly adjusted and trial and error to get real results.
If you want to maximize your return on investment through Facebook ads, think of them as an ongoing optimization process, not a one-off event.
Facebook ads provide a great opportunity for your brand to be noticed. However, to minimize costs, you take the time to thoroughly understand the features of the platform and adjust your advertising strategy accordingly.
You have to scoreEnjoy a Facebook ad story? Please let us know in the message.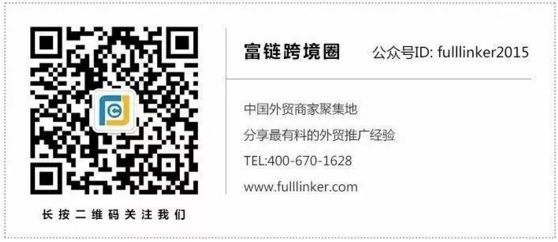 Read the original text and learn about the Facebook course, from Little White to God, with only one finger away.
The article has been publishedModify.
---