Seven tricks to flip Facebook ads to create more efficient campaigns!
♪
Click on the top left icon to listen to theme music ♪
Welcome to become a member of "Foreigners teach you how to do foreign trade"
 To the public number reply"
Adil
"Receive your own spiritual food
Advertising is an important part of the operation of social media platform, whether the correct advertising has a great impact. A good advertisement and a bad advertisement, the difference is often not 60-80 relationship, but 0-100 relationship.
Wen / Ella (WeChat Public Number: Foreigners teach you how to do foreign trade)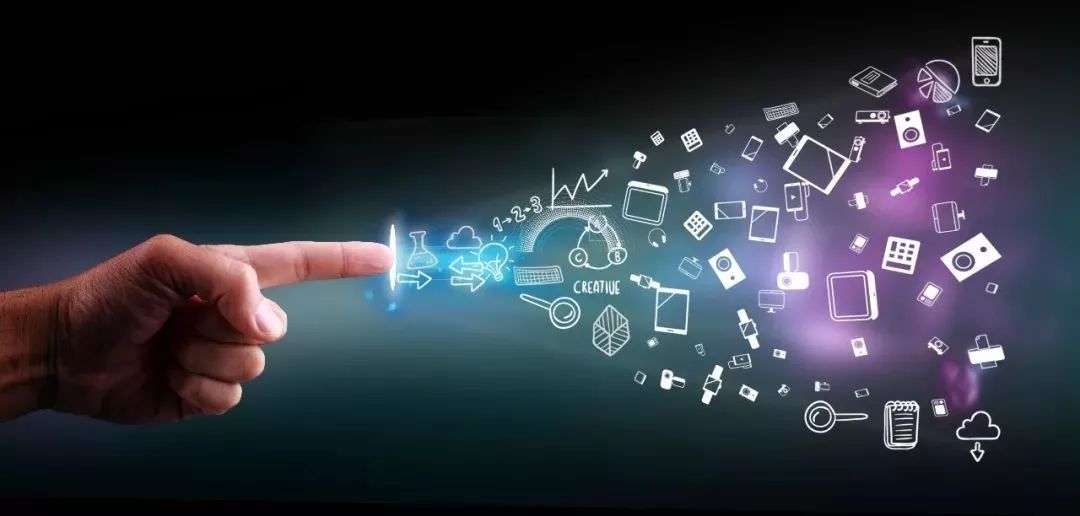 2019 is a year of major changes for the Internet, as we've seen this year

Facebook

Advertising and more

Facebook

Family, and

Instagram、Messenger

and so on, there have been structural changes in the way we manage and work.
This year is also a year for Internet professionals to adapt and learn, for example,
Facebook
New locations, new audience targeting strategies, new ad types, new ones
Facebook
Advertising tools and machines...
Conform to the changing times of the Internet, newFacebookAudience targeting strategies are also changing. AndFacebookAdvertising isFacebookAn important part of operations.FacebookAd ideas and paper ads are one of the primary advertising elements that determine the success of your campaign.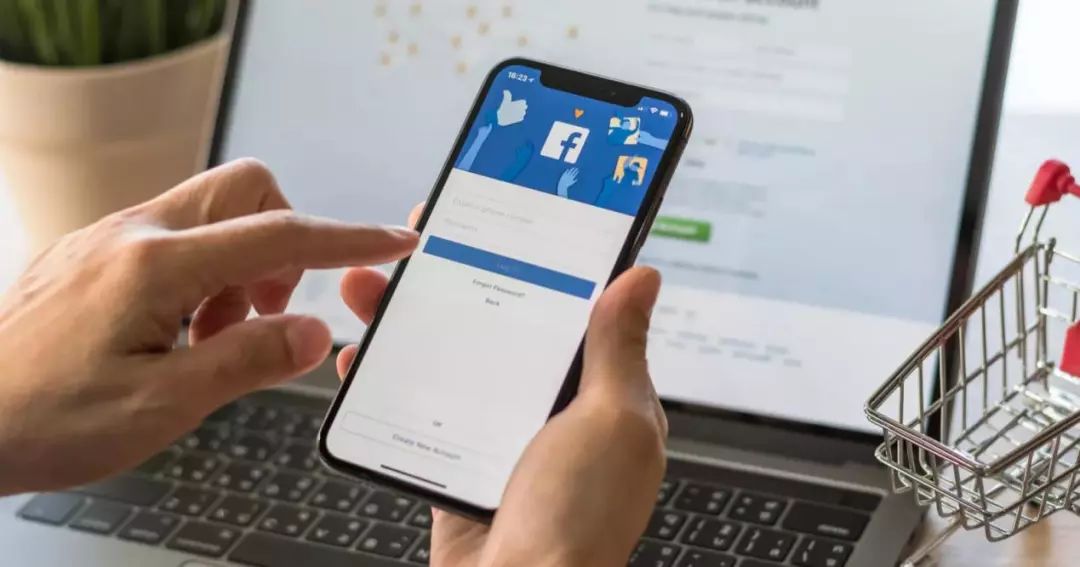 With reasonable ad serving, we can accurately push our products to a wider audience, bringing traffic to our websites/stores, while increasing the reach and activity of our business home page.
Do.
Facebook
Advertising has more to learn than
Google
Advertising is too much, but its advertising expansion potential is also very large, for advertising investment is still worth it, but also attract a large number of professionals to spend time.
Today.
Ella
Share it with you
Seven tricks to play around with
Facebook
Advertising!
Simple, fast and useful
。 Can help you take advantage of it
Facebook
Advertising the advantages of the new world, create more efficient campaigns to promote your business! Let you get higher returns!
 1   Take advantage of Facebook's Power 5
Facebook Power 5
Is.
The platform's automated ad strategy helps advertisers succeed.
Use.
Facebook
Machine learning algorithms can do most of the work for you, greatly optimizing and reducing the amount of manual work done by many advertisers.
Its.
Power 5
Most.
Good.
Part of it is that advertisers don't have to choose a location to use them all.
The algorithm
You'll test which algorithm works best for your ads and cut the budgets of other algorithms, putting all your bids on an effective algorithm.
Facebook
The use of Ad Power 5 is useful for advertisers because it gives them more time to focus on creative and ad testing.
 2   Create an interactive click messenger
FaceBook ads
Facebook
Click Messenger ads are one of the most useful tools that advertisers can use.
Is in
Newsfeed
the call-to-action language found on the ad, and then bring the user to it
Facebook Messenger
instead of clicking on the site.
at all
Facebook
Ad goals (including traffic, conversion campaigns, etc.),
Facebook
Click Messenger ads are also the lowest cost per click, making good use of interactive messengers
Facebook
Advertising can save a lot of money.
 3   Run the lnstagram story placement
Instagram
So
The event feature is the most recent feature for advertising and has the highest engagement of any social media platform.
That's why so many businesses are taking advantage of it
Instagram Story
The reason for the ad.
at all
Facebook
In the ad display,
Instagram Storie
s has the lowest cost per show, but is viewed by millions of users every day
Instagram
Story.
The creative should be targetedInstagram StoryFormat optimization. Includes vertical orientation, or may also have text, emojis, or GIFs (both).Instagram Storiesfeatures).
Another important aspect is the call-to-action language.In.InstagramIn the story, it's the Swipe Up feature. When users swipe up the story, they will be taken to the login page of the publisher's choice for a better jump.
 4   Use dynamic creatives
Dynamic 5 creative tools may
Is.
Power 5
Strongest
big tool.
Similar to searching for dynamic ads,
Facebook
of the
Dynamic Creative Tools uses dynamic creatives, and you can automatically determine which one is the best-performing combination of creatives.
Use this algorithm to test which creative combination works best.
Put a small amount of images/videos, text, titles, and descriptive text in your ads,
Facebook
It's mixed and matched to scientifically discover which method works best to optimize your ads and get the results you want.
 5   Optimize with campaign bids (CBO)
Facebook Power 5
Another useful tool in is the campaign budget optimization algorithm.
Previously, advertisers manually allocated budgets to individual ads or ad sets in their campaigns, and then shifted their budgets to ads in the best-performing ad sets and campaigns, which involved a lot of work.
Right now
Use.
CBO
algorithm, campaign bid optimization
Facebook
Wide.
advertisers don't have to worry about adjusting the budget for the entire campaign.
CBO
Budgets are automatically allocated to the best-performing ads and ad sets.
This optimizes costs and time for advertisers
Efficiency.
 6   使用Facebook Ads library
Monitor your opponent
Facebook Ads Library
Born this year, it is a relatively new tool. For.
Facebook
Become more transparent and serviced on advertiser and privacy issues.
You can study competitors to see which ones have the longest ad serving time.
It's a great tool for advertisers.
You can view it
Facebook
In the ad space
valid content and invalid content, and manage and create your own accordingly
Advertising.
Can also be used for pass
review
Competitors act to make their ads more effective.
In.Facebook AdsIn the library, any user (not even an account) can searchFacebookdatabase of all live ads.
 7   Use sponsored email to market ads
Sponsorship message is
Facebook
A unique form of de-marketing is also a major opportunity for advertisers to engage their audiences.
Sponsored information ads allow companies to send messages to their existing ones
Facebook Messenger
Contacts to send private messages to potential customers to reintegrate them into your brand.
Another point is that sponsors are gone
Interest.
The ad is in
Facebook Newsfeed
is not visible, they only arrive at it
Messenger
The user of the inbox is visible.
This makes the experience more personalized for users and a great tool for real-time marketing.
Sponsored information ads are available
Facebook
Case study data show that
Blenders Eyewear
Sponsored information has a click-through rate compared to other
Facebook
Advertising has increased
10.6 times
!
Facebook Power 5
and other new technologies, as well
Instagram Stories
and so on for new locations as well
Facebook Messenger
With the latest developments in advertising, advertisers need to stay up-to-date and put more effort into adapting and learning.
It can be said that new technologies and new advertising locations have completely changed
Advertiser delivery
Facebook Ads
the policy of the policy. Many.
Facebook
Basic users, as well as several other foreign trade platform operators, need to learn to make the most of these strategies in order to promote your brand more effectively.
Nocti

Will continue to devote themselves to the cause of foreign trade and, as always, to provide you with foreign trade information, so that you focus on creating amazing
and seize greater opportunities. Welcome to pay attention to "foreigners teach you how to do foreign trade", with us to shape the future.
In order to give back to foreign trade people who have paid attention to, supported and cooperated over the years,
Nocti also surprised all foreign trade people.
Halloween online marketing value gift pack
Enjoy an 8.5 percent discount during Halloween activities
Event Time: 2019.10.11-10.31
International style business website
Build a friendly bridge to your customers
Included and not limited to:
Overseas multi-channel promotion
Mono-language standard enterprise website construction
SEO in-station optimization
Design of the top five official social media home pages abroad
The picture required for the construction of the website
Want.Know.More activity content
Click belowImage., press and hold to identify QR code plus marketing guru
Mr. Adil's WeChat (adil-samit)
Get moreDetails of the event。
Marketing guru Adil Social Media Marketing Course Sharing is available online,

Five major overseas social media

From account registration to customer development skills and content management

,

Enterprise account number and data analysis

Increase the exposure method

Page design rules and ad serving
For these seven tricks to play Facebook advertising methods
Do you feel good about it?
Welcome to chat with us in the message area below
The public replied to "Adil" for a selection of American texts
More information is welcome to follow
Foreigners teach you how to do foreign trade
Previous content can view historical messages or reply numbers
"1"
We send you offline and offline sharing sessions from time to time
Focus on foreign trade website construction graphic design social marketing
Foreigners teach you how to do foreign trade, take you into the world of foreign trade
---