What makes Lisa Oyonna crazy about the "short, tight" BM wind?

Reprinted from Bee Tide (ID: eyeeofficial)

If you've been out recently, or opened a certain sound in a book, you'll find that the girls are suddenly quietly wearing crop tops, plaid skirts, and small shredded flower skirts, in a uniform style like copying and pasting.
At this time everyone seems not afraid to hit the shirt, a moment, as if the time turns back to 2018, the streets of purple T-shirts, plaid trousers, don't have a "full villain" flavor.
2 years ago the street's most inn gang, full of villains: Do you remember me?
Two years ago, the fire of the whole villain made the summer of 2018 a little more interesting, in the "full villain" radiation, that year's purple called the villain purple, BeiNowu became the villain's ancestor.
2 years ago you were King in a purple full villain suit, 2 years later you were Queen in little red book ins, a thin-waisted girl's exclusive BM.
All the villains

2018 

The great achievement of the phenomenon brush screen,

2020 

Return as a BM
In the early summer of 2020,

Some can't tell whether it's sports underwear or everyday short sleeves

The ultra-short dew umbilical tight top at home and abroad in the major social platforms frequently appear, pure color colorful waist top, colored grid pleated skirt, determined to become a landscape, and if it is knitted fabrics, then the fashion coefficient seems to be higher.
BLACKPINK's uncertifyed black-and-white squad
Driven by the social networking trend, data from all sides show that the mainstream fashion of girls in the summer of 2020 is not the "BM wind",Enter BM in Little Red with more than 80,000 beautiful notes, and Instagram has more than 600,000 revealing posts about #brandymelville.
And occupied the short video half of the shaking sound has more than 10,000 #bm女孩 s small video, the amount of playback is as many as 270 million times, in 2020 the national netizens have 900 million, one in three people have seen this kind of matching small video.#全员恶人 more than 40 million playbacks, almost #bm女孩 eight times as many as TA. 2020, full villain stinky brother, BM wind real. Queen  
Data Wars: Full Villain Climb, BM Top 
So what exactly is the BM wind, and why overnight occupied the girl's wardrobe and bombed selfie circle of friends, just the author in the data provided has actually mentioned,"BM" is the initials of brandy Melville, an Italian niche brand, and "BM Wind" is a style of dress derived from the brand's single product.
BM China official website https://www.brandymelvilleonline.com.cn/
"Short, tight, dewy" from the S-yard girl, um.
Its style is largely similar to the american AA wind of the early years, the foundation, retro chic, especially the now-explosive plaid skirt, can not help but remind people of the film "one-in-a-stand" in the classic style of the hostess. 
In 2009, BM began to enter the U.S. market, with a youthful style instantly captured the hearts of a large number of girls. Coupled with the retro tide, Old School naturally won.
Even Ken Bean, Beaver, Kaia Gerber, etc. are frequently on top of the body, for BM really free endorsement, with a wave of goods. It has since been named the most popular brand for young people.
Although the Brand of California, but has been stationed in China, there are official websites and physical stores, Brandy Melville Shanghai brick-and-mortar store at 308 Anfu Road, Shanghai, Instagram filter wind shop, quite Californian atmosphere, from the small red book girls card notes, the battle of the long lines is completely as good as the queue to buy shoes.
As for why this is the exclusive of the thin waist girl, it is because Brandy Melville insists on one size. No matter what style of clothes, it is only S code.
Because there are only S-code reasons, there has been a great controversy before, some people think it is body discrimination. Controversy grew and BM became more and more popular, and many people went to lose weight in order to wear BM clothes, which became synths for good health.
BM's regular models are mostly low-saturated fresh tones, blending Californian girly shredded flowers, stripes, plaids and ethnic prints, plus cotton fabrics and knitted materials to make the girl wearing BM feel youthful.
The target group for the BM brand is high school and college students, so it's not expensive, with the clothing category ≈ $200; the out-of-waist cardigan category ≈ $200; the jeans ≈$230; the skirt ≈ $150; and the inner vest ≈ $100.
But it doesn't matter if it's brand Brandy Melville anymore, and this S-code-specific "short, tight, dewy" feature, collectively known as "BM Wind," has become a focus for girls this summer.
This Californian girl style can't be said much in the Americas, back to our Asia, the hot global BLACKPINK members can be said to be the old BM girl, sweetheart Jennie in the last few days on Instagram crazy brush screen of the deadly 9 sets of style shoots there is no shortage of BM-style figure.
Good set beauty Lisa is also a BM style goodsman, she and Jennie, respectively, wearing a plaid skirt, cut men's pleated skirts to dance at the waist, in addition to showing their dance charm, but also invisible to thousands of girls to plant grass BM suit.
 "Lisa, Yaya, Jennie" BM style triple hit
 "Ouyang Nana, Yu Shuxin, Song Yu" BM style three consecutive hits
Back home, now has a single product with the title of king of goods after 00 Ouyang Nana is BM-style old players, whether it is private sharing or advertising shooting can not be separated from BM style;
Now the network is full of matching guide, here no longer nonsense inventory, nothing but the length of the layer of pleated skirts, high-waisted jeans and other wearing methods, BM wearing style is not a problem, difficult is free to wear S-size body, enthusiastic netizens have done a good job BM girl height comparison table, "either thin, or roll" BM entry standards, you can pass? 
The scariest thing is that many girls are proud to wear BM, because it means you have a proud good body, and even the Internet has circulated a "BM size table", this stereotyped and unhealthy control table in the end who organized it?
There should be old people, subways, question marks at this moment!
For this emerging fast fashion brand at the forefront of the wind, many people do not take it for granted, some people say it is the use of girls "thin for beauty" psychology for marketing;
When BM gets hundreds of millions of exposures on many social sharing platforms in China, it also means that there will be qualitative changes, the emergence of counterfeit counterfeiting and follow-up will inevitably make BM taste bad, which is the article at the start of the "full BM" confused scene.
Indeed, the discussion of the fine-waisted girl BM wind is getting closer and closer with the exposure, comparable to the female version of the full villain's picture ...
Not much to say, and then rose to the value of morality is not necessary, and finally to some real, product eye-raising sister.

"Boys spit on the mouth BM rotten street, in fact, out of the street to see wearing BM can't wait to wear eyes sticking to others to walk; girls mouth said to do their own not follow the trend, some also want to know what effect their thin beauty wear, looking for weight loss pills everywhere" 
Finally, quote the comments of netizens as the end
People don't think it's real enough.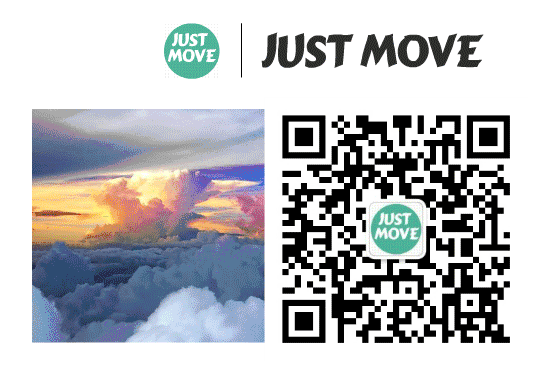 Like BM sister on the point of "watching"!
---