What are the 6 big proposals to reduce Facebook's advertising costs? I'll tell you what!
The following article is from Shenzhen Topology , author of Facebook Operations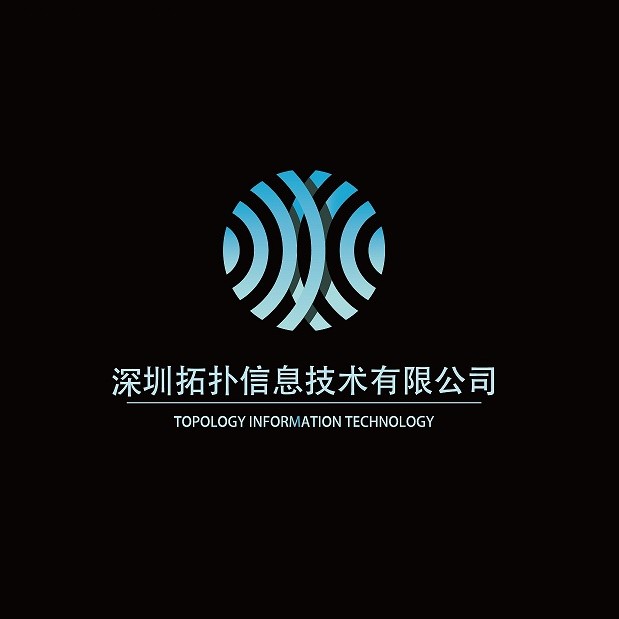 Shenzhen topology
Shenzhen Forehai Topology Information Technology Co., Ltd. ("Shenzhen Topology"), is a professional Internet marketing services and training providers. Through Facebook marketing, to provide foreign trade, cross-border e-commerce companies to provide professional Internet marketing services and training, and promote traditional foreign trade companies, factories from OEM, B2B to B2C transformation.
Cross-border e-commerce win vera
Don't forget your first heart, always!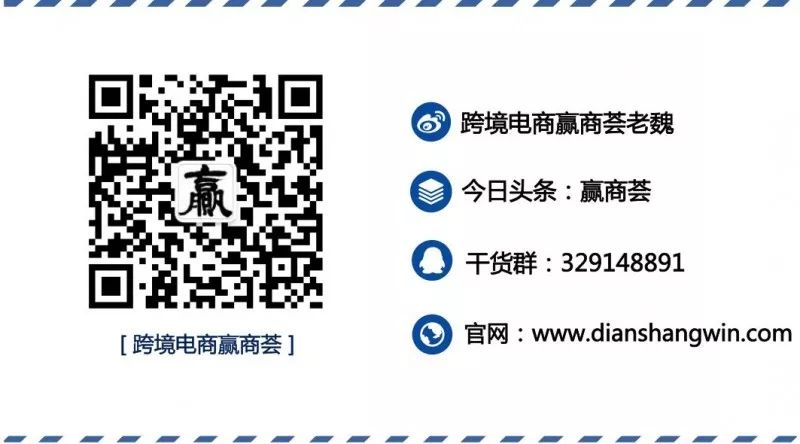 Now, we evaluate FB ads roughly based on factors such as cost, cost, and acquisition. Some users feel that they are in line with their situation, others will find that they are spending more. In any case, reducing FB's advertising costs is beneficial.
Believe it or not, you can reduce FB's advertising costs. Better yet, reduce the cost of advertising without reducing the quality of advertising, the quality of the ad group and the smooth running of advertising.

Below, we contribute 6 suggestions to reduce FB spending:
1. Split the test
Split testing is important. It will tell you what factors will affect your ads and which won't. Splitting tests will increase your ROI and conversion rates, as well as reduce advertising costs.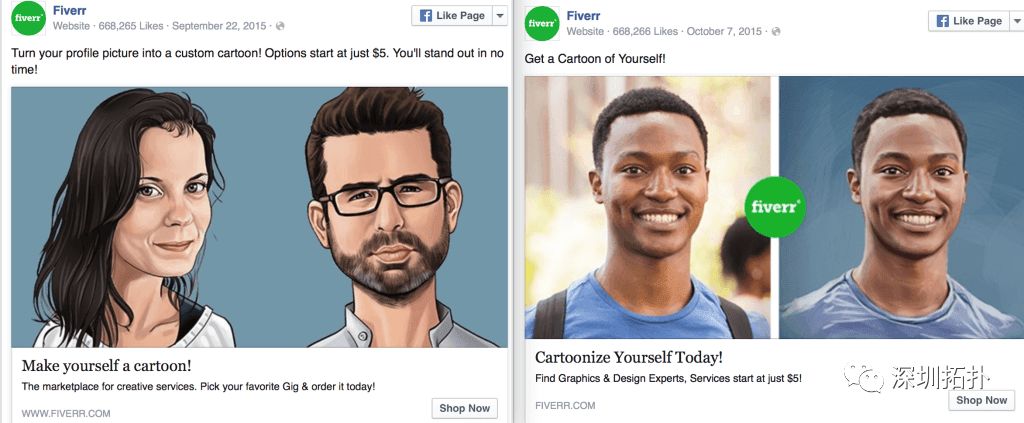 Many ad makers make the same mistake, beautify the ad and then publish it. If they do a split test, they're bound to be surprised that perfect A and similar ad B don't perform well
Most of us only tested a few different ads, and we knew what was the best way.
Until recently, when you published several ads at the same time in the same ad group, your budget wasn't evenly distributed. Facebook automatically prioritizes one or two ads, and most of its budget is allocated to those ads. Facebook made the change last year and now splits evenly between different ad groups so you can get a real split test.
When you split the test, you want to test all the factors, but start with the picture and text. Our ad editing software is very useful, you can download two ends of different text, two different pictures to make 4 different to test. You can also split your invitation and sign-in pages.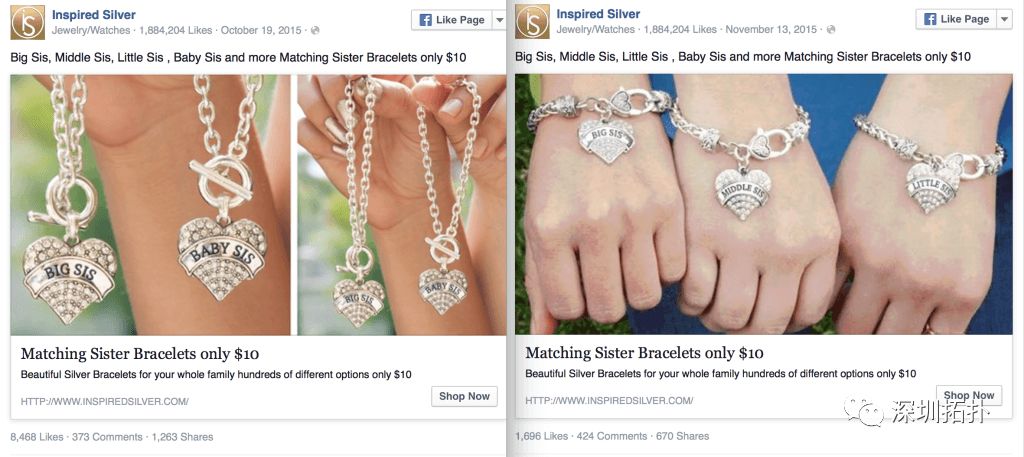 The same ad is a split test for different images. Figure 1 more likes and shares, Figure 2 more comments
As you adjust your campaign, you'll soon know that it's doing better. Allocate expenses to different campaigns to increase efficiency rather than spending on general ads. Eventually we'll find out which one performs best and allocate more money to lower-cost, more successful ads.
2. Pay attention to frequency
High-frequency ads on Facebook can be silent but deadly.
Tell you how often a user has seen your ad several times. If the same person repeatedly watches your ad that explains:
The ad reaches a new user
The audience repeatedly looks at no conversions
Generally users have seen it once or twice before clicking, and if they are interested, they will click for the first time.
High frequency means low advertising interaction, low CTRs, low conversion. This will increase your advertising costs and results will not be good.Keep the frequency at 3, and if it increases, you should stop. Make sure the same user watches the same ad less often, and you can guarantee likes and interactions.
3. Make sure your ads are updated
Frequency is definitely something you should control, and you need to make sure your ads are constantly updated. Successful ads can be ineffective after six months.However, when you update your ad, you can partially use the original ad. An ad group is over and a new one is created. Add the same picture to the same invitation. Transform your paper to target the same audience.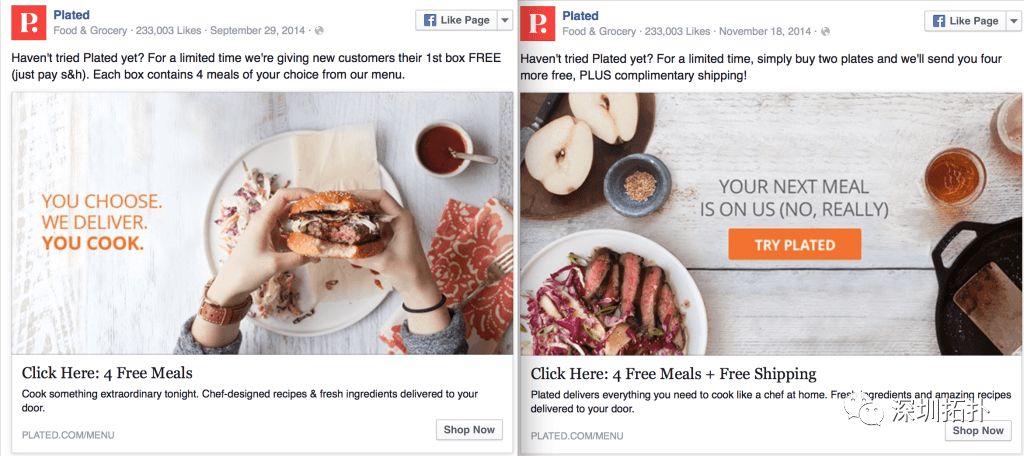 Create new campaigns and change the look and feel of your ads to ensure people are interested and converted. Even if you're talking about the same thing
Of course, it's okay to reuse the same ad multiple times, but for Facebook ads, if you want to be as successful as a Geico's commercial, you need to keep it up to date, including new features, tricks, or a joke.
Split testing allows us to diversify our ads quickly and effectively, requiring only us to edit different images, papers, and proposals.
4. Each campaign should have a different audience
You run campaigns that have different audiences. (or create a campaign for a specific audience) that doesn't have to cover all of your target audiences per campaign, which increases spending. Instead, it's more effective to focus on a portion or segment your audience and send them high-goals messages.
We discussed above how different audiences will spend less than others. Sometimes a low-cost audience ad isn't about the audience you choose, it's about the relationship between you and them.
Secondary marketing to an audience you know will give you a lot of clicks, especially if it's purposeful. More clicks, more conversions and interactions you'll spend less and ROI will be higher.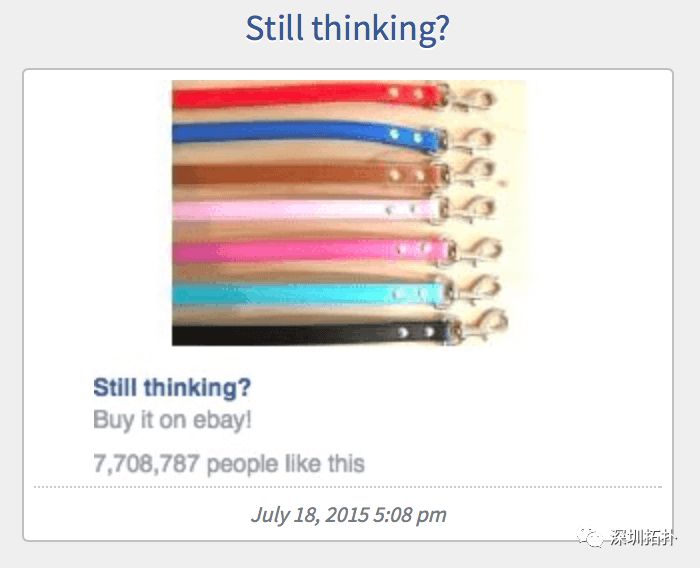 Secondary marketing usually boasts high conversion rates because you're attracting an active audience
It's important to choose your audience. Segmenting your target audience will ultimately help you reduce costs and make more successful ads.
For example, you don't want to include existing fans when you want to build a new campaign to attract new users. How to do this, you just need to exclude the user on it. This step alone has created a more relevant audience for you. You can even use similar audiences to create high-value customers to increase your profitability.

There are many audience options on Facebook that any combination can use, as long as it's good for your ads.
Run highly relevant ads to segmented audiences and you'll see costs drop rapidly
5. Precise target
Facebook lets advertisers choose a goal as the first step in creating Facebook ads.
Still, I've seen a lot of ads on Facebook that don't seem to have much focus, trying to get people to like their pages, leave their messages, buy, and view their apps at the same time. Even if it seems a bit exaggerated, I did see this combination in a real ad. It gives the impression of confusion and disorder, as if overburdened and overwhelmed.
By putting multiple goals on the same ad, it's not feasible to try to make your costs more value for money. On the contrary, the establishment of different targets of the advertising system, advertising groups, advertising under the department of advertising, each should have a different focus.
An ad focuses on a specific goal, is targeted, and also delivers the ad to the right audience and transforms it.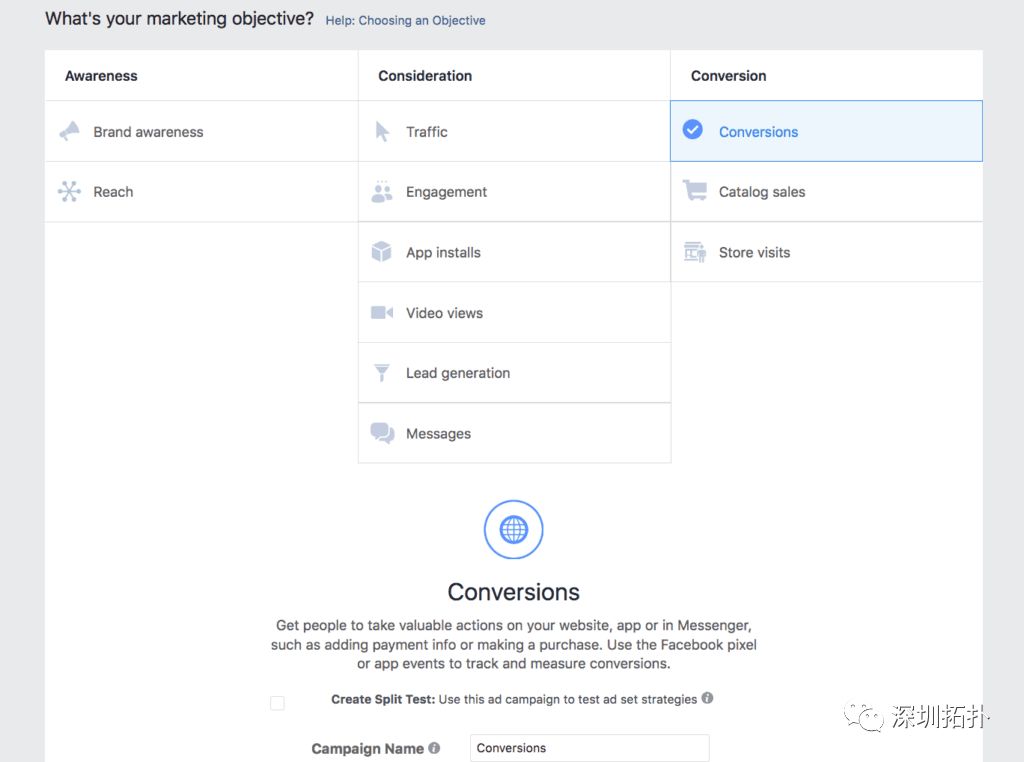 For example, one set of ads focuses on lead development and the other focuses on engagement. The third group of products is marketed to drive purchases. Another group focuses on new users and gets target users who have not yet been connected.
All of these ad groups have different audiences and individual audiences, text, images, and proposals that should serve specific goals and audiences.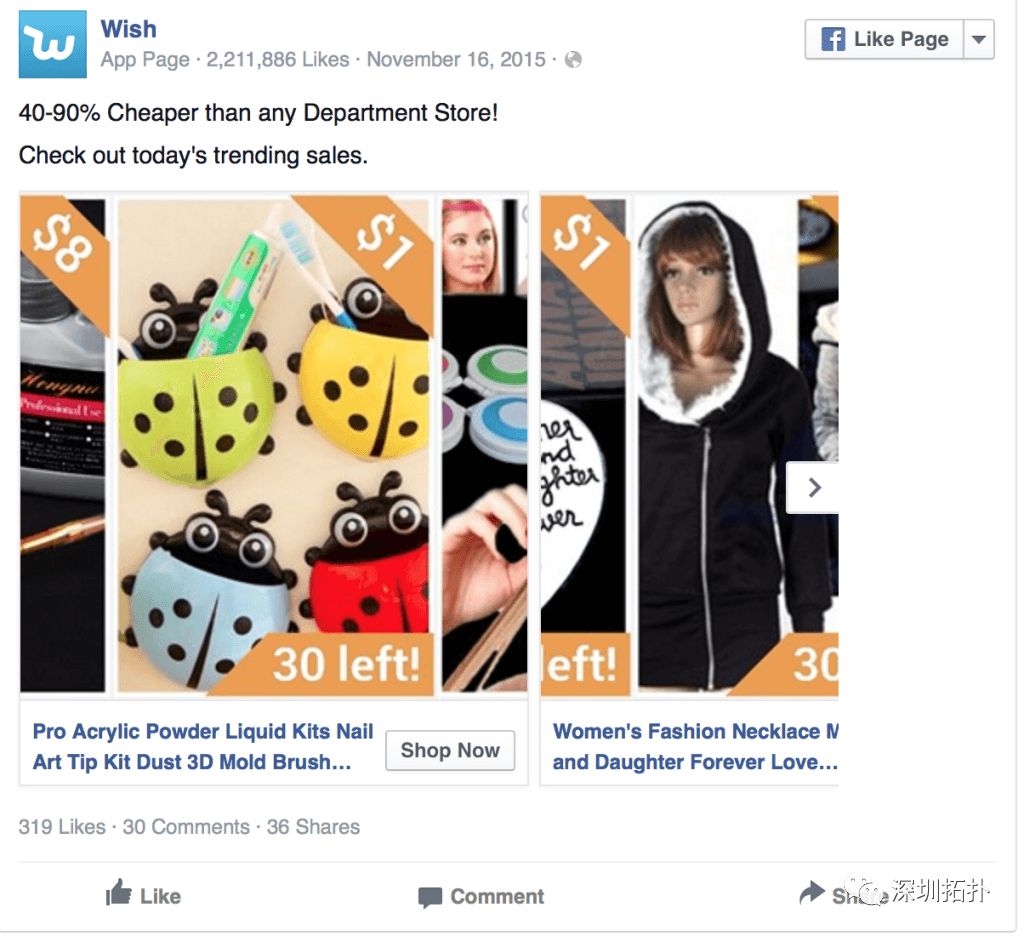 This ad has a lot of pictures and is not related to each other. Because the pictures are so messy, it's impossible for an audience to remember them. Different products should be used for different audiences
Finally, this can reduce your spending, advertising to those who are interested, rather than spending meaningless clicks in vain.

6. Choose the picture correctly
The selected image appears in front of the audience and determines whether they like to click to watch it. Charts are the most important part of your ad, and the right ones will reduce your spending, increase click-through rates, and relevance scores.
Many commercials use caruscel charts to show more images in a prominent form, and the result is that more images are displayed in the stream of information, and another feature of carnation ads is high conversion rates and improved your relevance score.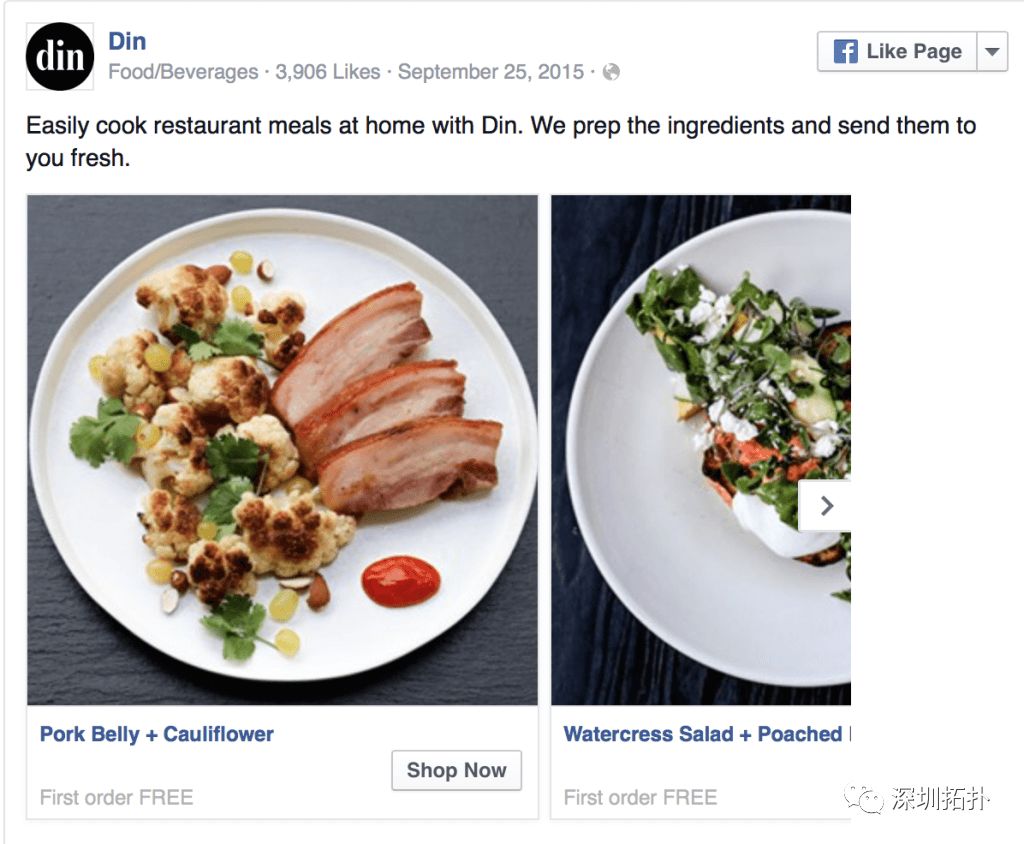 A multi-picture display of thecarngraph
In each campaign, select the specified image based on the target information and the relevant audience. The need to finalize the picture one by one cannot be generalised.
A good picture probably has such a few points. It's better to have an ad than an illustration. Color contrast, color selection, can attract the eye. And the picture should be more meaningful, so that it can better pass the team review.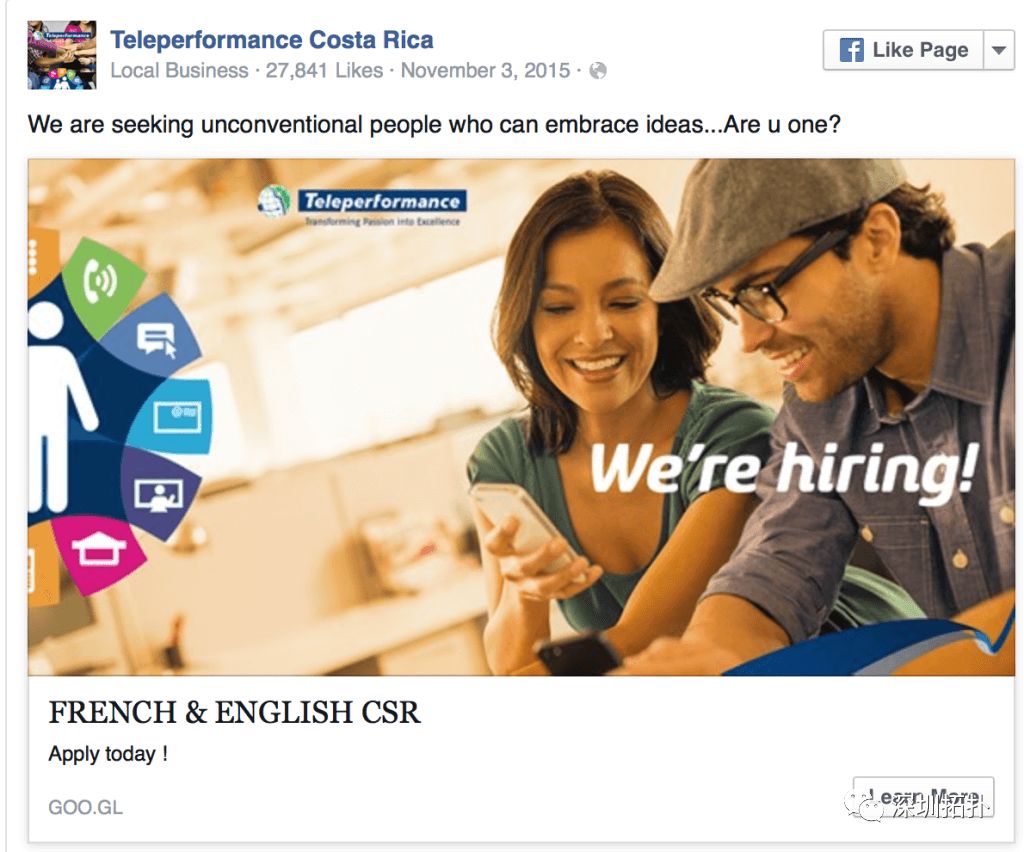 Like ads, using warm tones, characterized by a happy smiley face
Anyway, you always want to test different designs and pictures. Split testing can help you find the right picture. Reduce advertising costs and improve your score.
Summarize.
Facebook ads have a number of influences, including your audience, relevance scores, and bidding strategies.
However, the data we share here covers a lot of usage and shows a starting point that you can use as a reference point to get information about the actual cost of Facebook ads, based on a realistic, digital perspective.
Your costs will vary slightly, but know what the factors are and how to reduce them, and use tools to reduce costs.
Note: This article is reproducedShenzhen topology。 Content only represents the author's independent views, not the win-win position. If infringing please contact the background to delete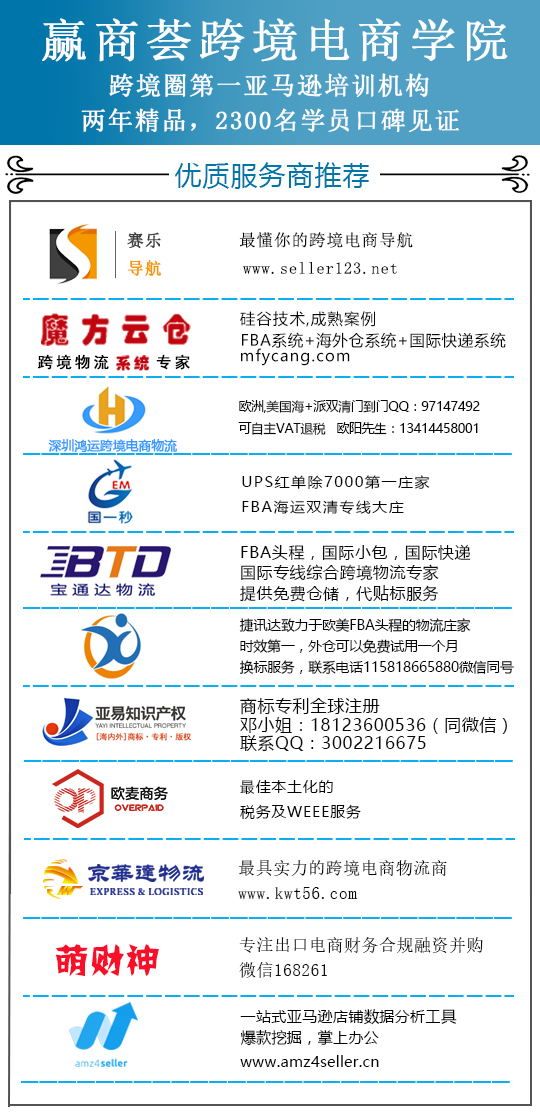 ---