What are Google ads? What's the effect?
The last issue of Xiao Yi introduced to do independent site promotion how to choose Google and social media advertising? In view of the current independent station promotion of small partners, most want to know the specifics of Google Ads, so this issue of Xiao Yi explained the last issue of Google Ads category and specific what role, come and see it together.
Google Promotion is web-based re-marketing through Google Chrome, and common Google promotions include Google keyword ads, Google Maps ads, Google Shopping Ads, Google Video Ads, Google Mail Ads, and Google's multi-channel reach to deliver our product information to corresponding PC sites, mobile sites, mobile apps and other web channels around the world, bringing a huge amount of exposure, clicks, and orders to foreign trade companies.
Google Ads(前身为 Google AdWords 和 Google AdWords Express)Multiple forms of advertising, including text, images, and video ads.is an online advertising solution for businesses to promote their products and services on Google Search, YouTube, and other sites across the network. When using Google Ads, advertisers can also choose specific targets for their ads, such as increasing the number of customer inquiries or website visits.
How does Google ads work?
When users search the web for the products and services you offer,Google Ads will show them your ads. Backed by powerful intelligence, Google Ads shows potential customers your ads at the moment they're ready to take action.
First, you need to choose your own goals, such as attracting more people to your site, or attracting more people to call or send you emails.Choose which geographic region you want to show your ads in. This can be a small area within a certain radius of your location, or a wider area, such as a city, provincial administrative district, or an entire country.
Finally, you'll need to create your own ads and set a monthly budget cap.
After your ad is approved, your ad will appear whenever people in your target area search for the product or service you offer. You'll only be charged if people interact with your ads, such as clicking on your ads.
What are the different types of Google ads?
Text ads.-When a user searches for such a product or service that you offer, the ads are available. Shown on the Google search results page.
Ads that run on the Display Network - Typically in the form of images that appear on websites or apps that your customers visit.
Video ads. - Typically a 6- or 15-second video that appears before or during YouTube content playback.
Map ads -Showing ads on Google Maps is an effective way to engage nearby customers. If you're running a business locally, running ads on Google Maps makes it easy for customers to reach your store.
Shopping Ads -If you're a retailer, you can use the Shopping campaign.to promote your online and local product catalogs to increase traffic to your site or local stores and get better potential customers.
Gmail Email Ads -Gmail ads are interactive ads that appear on the Promotions and Socials tabs in your inbox. It is presented as a folding first. When someone clicks on an ad, it launches the advertiser's landing page, or expands to the same size as the email. This format can be used to achieve a wide variety of advertising goals and can include content such as embedded forms or videos.
What is the pay-per-click (CPC) or pay-per-click (PPC) ad-pay model?
The so-called CPC or pay-per-click (PPC) means that you only pay when a user clicks on an ad.
Other ad-paying models are:
a. Cost per impression, based on the number of impressions (not clicks) of your ad.
b. You'll only be charged for each interaction, when a user completes a pre-specified interaction, such as watching your video ad.
How do I charge Google ads?
Google Ads fees depend on budget settings. You can use Google Ads regardless of your budget. You'll only be charged if people interact with your ads. Google Ads doesn't have a minimum spending requirement, so you can stop running your ads at any time.
Like a little attention.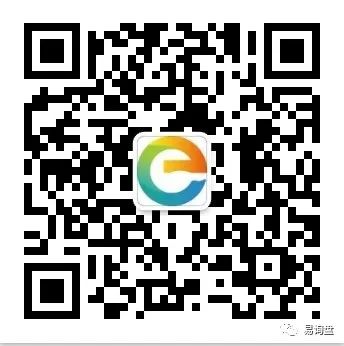 ---