Traffic surges, revenue does not increase or fall? Cash Flow Risks of Technology Companies
The new crown outbreak has left people around the world at home, and Internet traffic is growing like never before.
Facebook CEO Mark Zuckerberg said: "Recent visits have far exceeded the peak traffic peak, new year's Eve, and have been on record almost every day. "
Internet traffic in the U.S. is growing at a rate of 20 percent a week (according to Verizon); Italy is the first country to restrict citizens to home, with traffic up 20-40 percent (according to Cloudflare); and Internet traffic in Amsterdam, London and Frankfurt is up 10-20 percent, and congestion has even prompted the European Union to ask streaming companies such as Facebook, Netflix and YouTube to reduce their clarity.
Voice and video calls between Facebook Messenger and WhatsApp have doubled in the past 30 days, with total local news video views on Facebook soaring by 247 per cent and average views per video increasing by 118 per cent, even as video volumes themselves have soared.
YouTube did the same, with local news videos up 62 per cent and national news up 51 per cent.
Twitter's first-quarter DAU is expected to reach 164 million, which means a net increase of 12 million, the largest quarterly increase in history and a 60 percent increase from previous expectations. Video engagement on Twitter is also soaring, with global news up 150 per cent and local US news up 196 per cent.
The increase from the outbreak is unprecedented, as can be seen from the steady growth in television consumption. According to Nielsen, TELEVISION consumption in the U.S. has recently increased by 60%, which may not be the highest point. Television consumption in the Houston area increased by 56 percent during Hurricane Harvey in 2017, while blizzards in New York in 2016 led to a 45 to 49 percent increase in the region.The effect of the outbreak is equivalent to a global hurricane or snowstorm。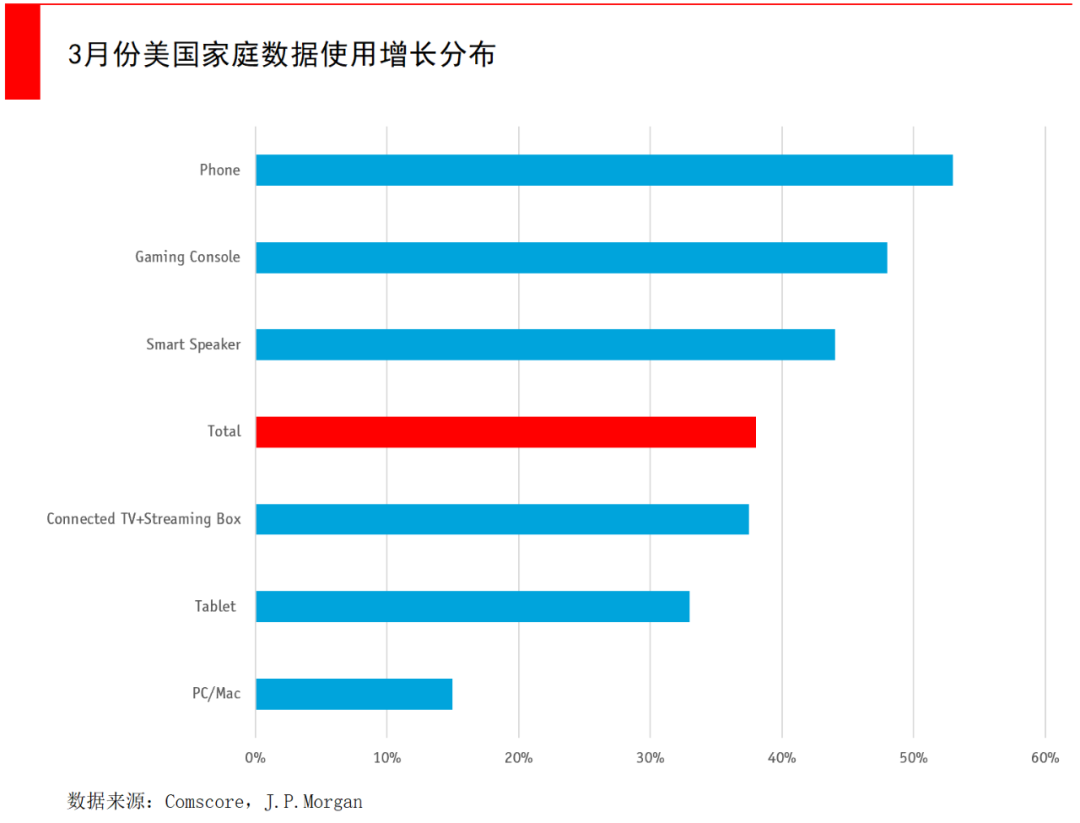 If the economy stagnates for a long time, no company will be spared
Many tech giants do not directly benefit from the growth of news streams.
Internet giants such as Facebook, which relies on advertising revenues for small and medium-sized businesses, are at a crossroads, enjoying a surge in demand (increasing bandwidth costs) while facing falling revenues.
Last week, some Wall Street analysts cut their target prices for the second or third time for companies that earn from online advertising.According to J.P. Morgan, global advertising spending could fall by 11.5 per cent if real global GDP falls by 2.4 per cent by 2020.
Internet Advertising Bureau recently conducted a survey of 390 ad serving leaders.The results showed that 74% of people think the new crown outbreak has a greater impact on advertising than the 2008 financial crisis.By the second quarter of this year, 70 per cent of respondents had adjusted or suspended future planned advertising spending, which will fall by 39 per cent in traditional media and 33 per cent in digital advertising between March and June this year.
The categories with the largest declines in advertising spending included tourism, brick-and-mortar retailing, automotive and entertainment, while e-commerce, streaming media and health care declined less. J.P. Morgan forecasts that the online advertising market as a whole will grow by minus 1% in 2020 and return to growth in 2021.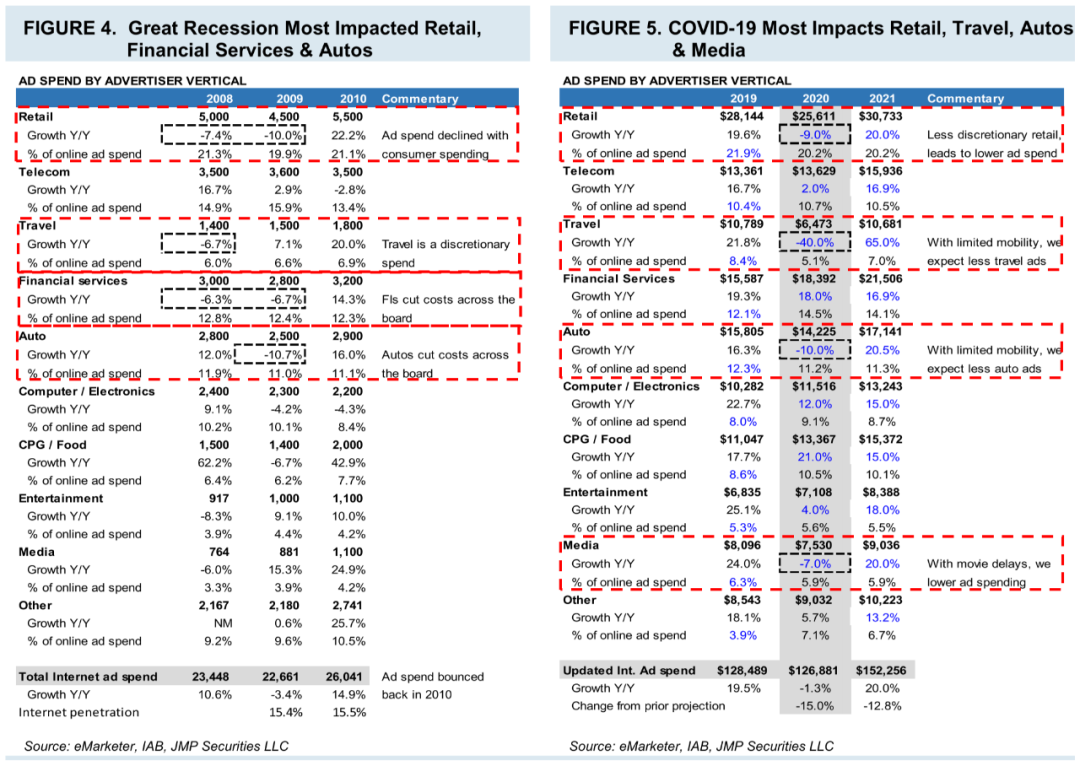 Industry impact forecasts, compared with the 2008 financial crisis
Almost all of Facebook's revenue comes from advertising, 75 percent of which comes from small and medium-sized businesses, which has led J.P. Morgan to cut its 2020 growth forecast by 27 percent and even by 11 percent in 2021.
Google is not much better. Twenty-five percent of Google's advertising revenue is directly under threat, and many small and medium-sized businesses, particularly airlines and travel companies, face a cash flow crisis as governments announce stricter segregation policies, which account for 10 to 15 percent of Google's total advertising revenue.
Traditional TV ads have a long decision-making cycle (50-80 per cent was reached six months to a year ago), making it difficult for large corporate customers to cut back on TV advertising in the short term, but digital advertising such as Facebook is sold through real-time auctions, adding to the short-term pressure.Travel agency digital advertising spending, for example, fell 51% month-on-month in the first half of March, with major hotels leading the decline, down 96%.
Internet companies, such as Booking, Uber and Lyft, are also reducing their advertising budgets. J.P. Morgan reduced Uber and Lyft's spending by $3 billion in 2020, while Booking fell $1 billion.
The suspension of sporting events has undoubtedly had a huge impact. Sports Live is the main source of live programming, accounting for 88 of the top 100 shows in 2019. The delay in tokyo has hurt advertising spending, with NBC promising $1.25 billion in advertising resources, while Facebook, Google, Snapchat and Twitter have all benefited, particularly Twitter, which RBC Capital Markets expects to see revenues fall 27 percent from a year earlier.
So even if traffic rises strongly, the outbreak is not a good thing for tech giants, with Wall Street cutting revenue forecasts and target prices.Facebook's main contributors to advertising are e-commerce, FMCG, entertainment, media, retail and gaming, several of which have been affected by the outbreak. Socialbakers, a research firm, estimates that Facebook's per-click charge for ads fell by 30 per cent in March.
J.P. Morgan expects Facebook's total revenue to grow 6 percent in 2020, down 13 percent from its previous forecast, and PE valuations for 2021E are between 15 and 21 times, depending on whether the economy is V-shaped or U-shaped as a result of the outbreak.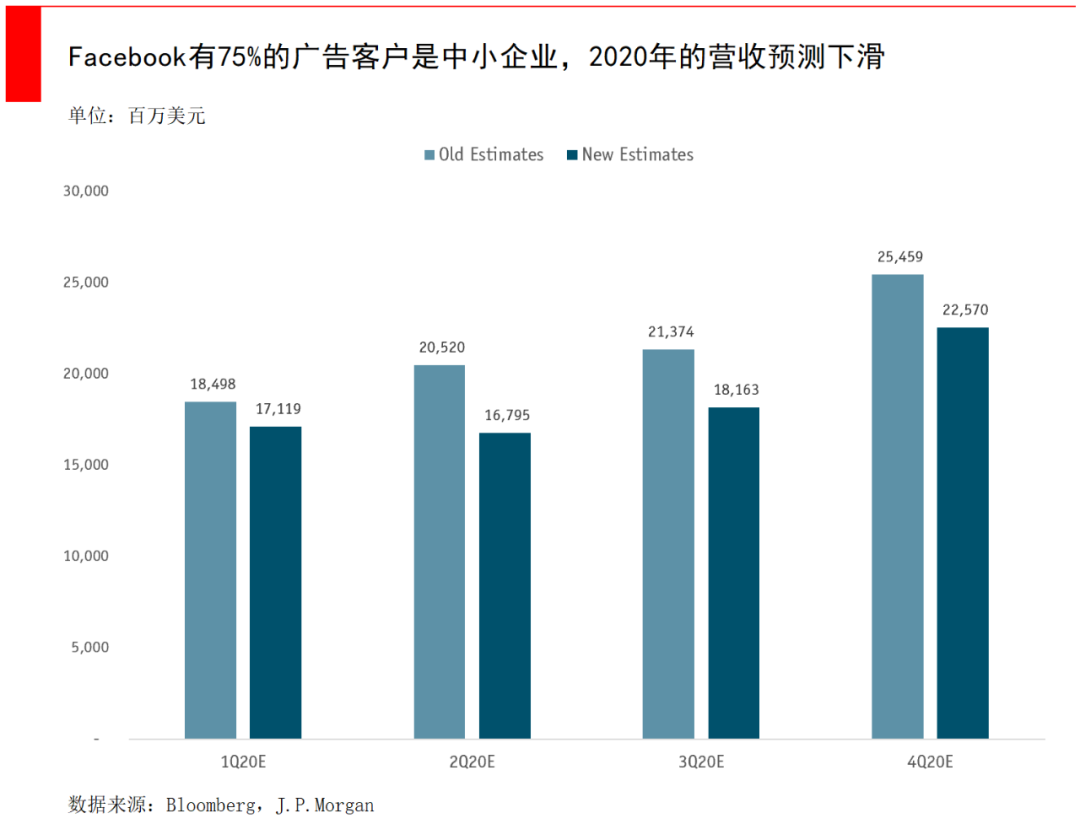 For Google, while search remains a must-buy for advertisers, google's revenue is heavily dependent on travel and retail (tourism accounts for 10-15% of its advertising revenue) and is therefore more affected than FacebookJ.P. Morgan, for example, slashed its forecast for Google. Google's main contributors to advertising are tourism, e-commerce, retail and professional services, with total revenue forecast to grow by just 1% in 2020. The PE valuation for 2021E is between 17 and 25 times, depending on whether the economic trend caused by the outbreak is V-type or U-shaped.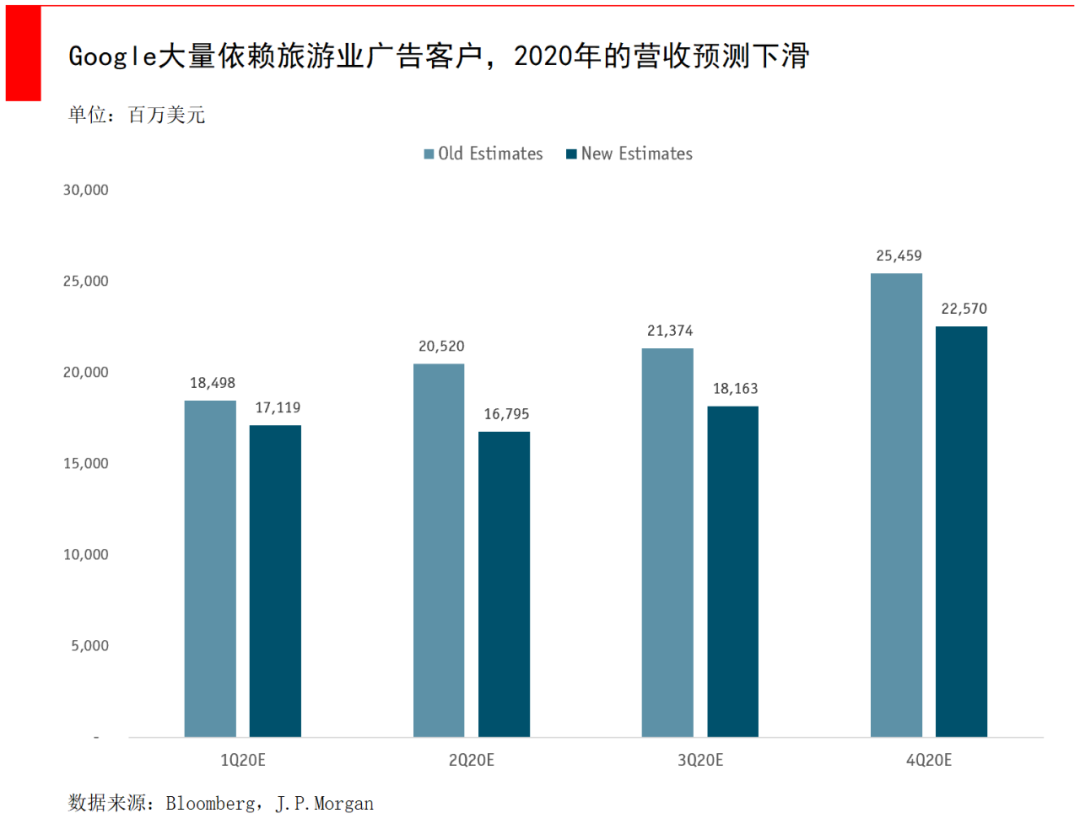 In addition to Facebook, Google, Twitter and Booking, there are many technology companies that have suffered more. Uber and Lyft have been the first to take the brunt, with taxi rates falling by 40-50 per cent in some US cities and likely to intensify in the future. Yelp, the food review site, is also vulnerable, as many restaurants or bars withdraw their digital advertising budgets.
Of course, there are a few technology companies that can benefit from the outbreak.
In addition to ZOOM (see our previous analysis:U.S. stocks plunged 4,000 points, while ZOOM jumped 50 percent against the market, with a market capitalization of more than $29 billion.But ZOOM has also recently started to get into trouble, possibly losing some users because of encryption problems, and demand for out-of-market delivery services is soaring. As the epidemic spread, Uber shifted most of its focus to Uber Eats, its food delivery business, and tried to expand into grocery and convenience store delivery. Global Eats orders are up 50 percent year-on-year as the outbreak causes people to stay at home, with New York and the San Francisco Bay Area leading the U.S. market. But Eats' revenue did not offset the loss of the ride-hitting business.
Grubhub has benefited from its dominance in New York City, where the outbreak is currently severe, and business volumes have risen. But Grubhub has cancelled some of its commissions from local restaurants to protect restaurants hard hit by the outbreak.
Tencent could be better off. A third of Tencent's revenue comes from games, thanks in part to the growth caused by the outbreak. But advertising, which accounts for a fifth of revenue, will be hit by the economic slowdown, with revenues in the cloud computing division and mobile payments businesses hurting.
Amazon, the tech giant that bucked the trend in the outbreak, has seen a significant increase in demand as brick-and-mortar stores close and consumers flock to e-commerce platforms, with Bezos saying it will hire 100,000 new employees in compliance and distribution. More than 9,000 large brick-and-mortar stores will be closed in the U.S. in 2019 and 15,000 in 2020, and some may not reopen after the new crown outbreak.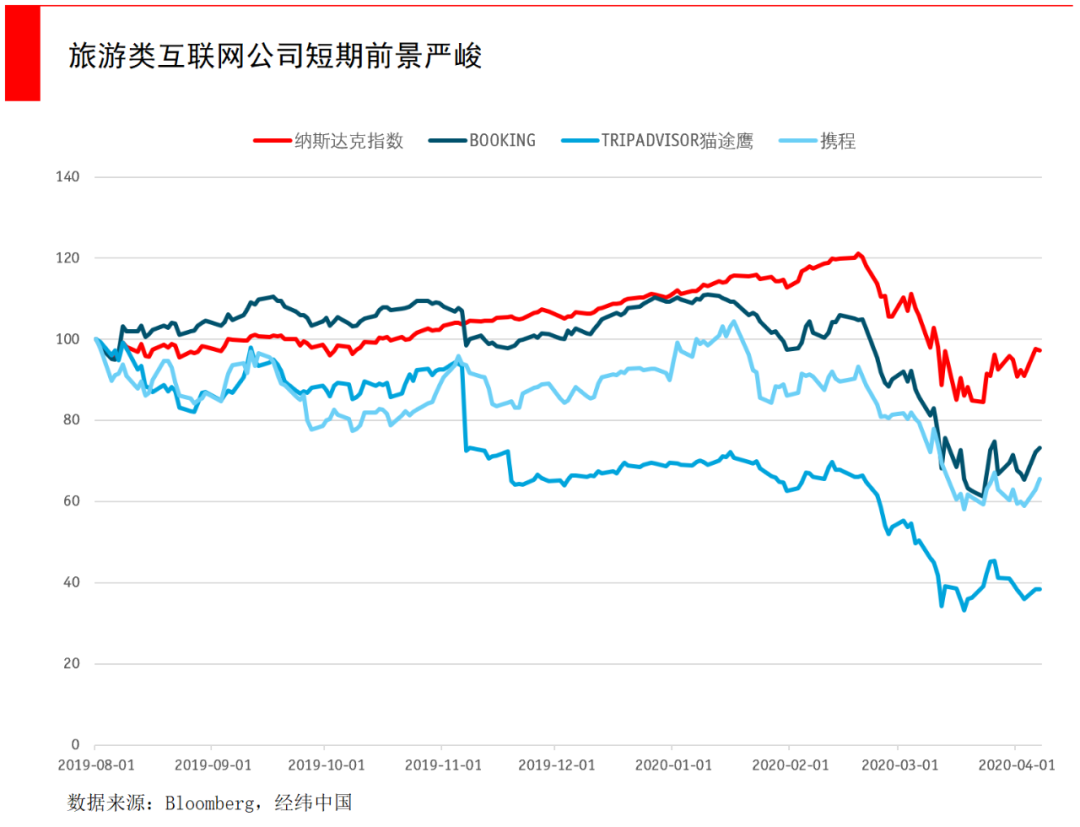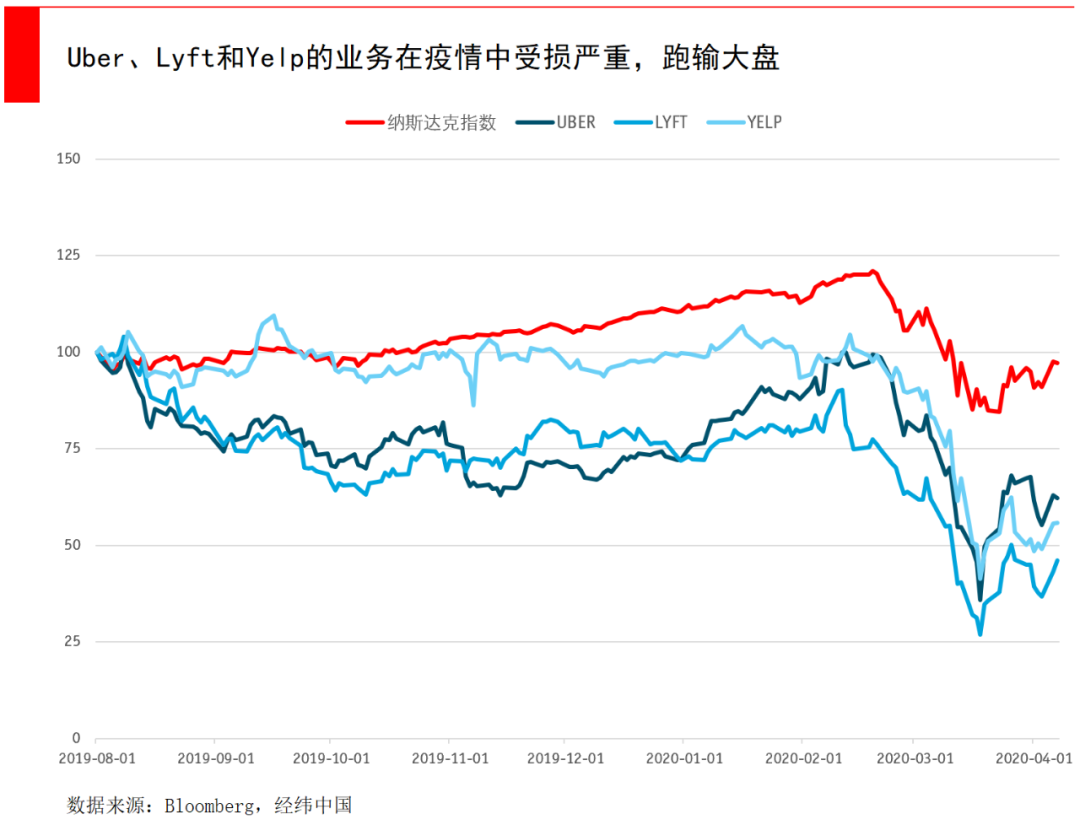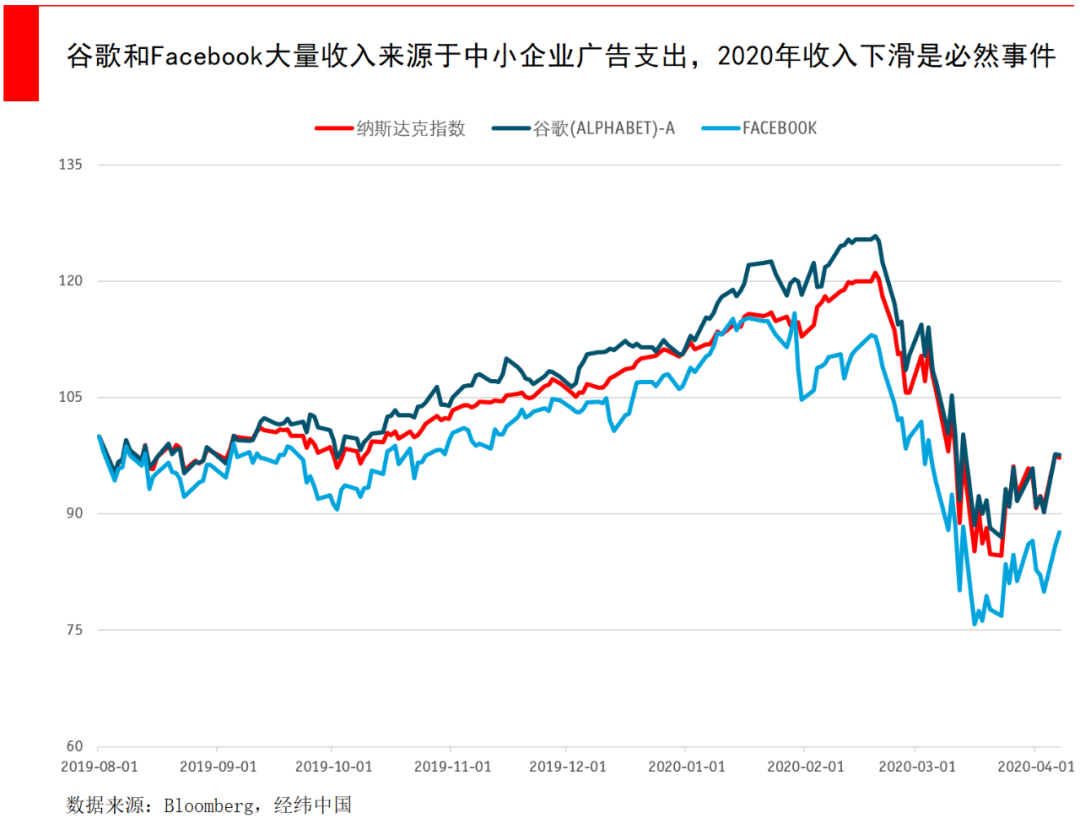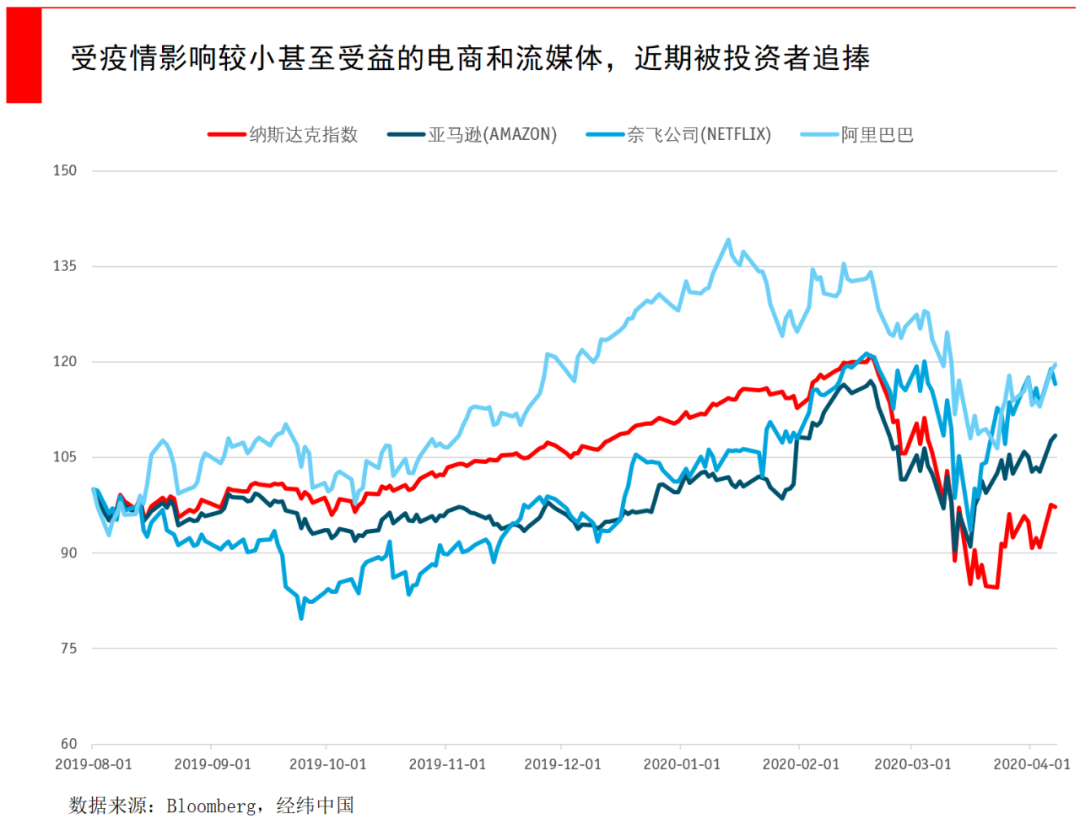 Today, the new coronavirus has forced people to stay at home, bringing soaring traffic to Internet companies and, in some countries, even a drop in Internet speeds. But rising traffic won't spare most Internet companies from the outbreak, and while Facebook has seen record usage and Google and Twitter have seen a surge in traffic, their revenues depend on small and medium-sized advertising.
If real global GDP falls by 2.4% in 2020, global advertising spending could fall by 11.5%, and many internet companies' business models are based on advertising, with revenues likely to fall sharply in 2020.Keeping an eye on cash flow and book cash is the norm for CEOs this year.
Reference:
J.P.Morgan:Engagement is Ramping, but Advertisers Are Pulling Back
The puzzle is from unplash.com and is authorized based on the CC0 agreement, please contact us if there is infringement
If this time is interested in the practice of internal skills, click on the picture to understand the details of the third phase of the billion colleges, welcome to press and scan the QR code or click on the end of the text "read the original text", into the venture company's most combative billion college registration channel.
In the second half of the epidemic, why do you need the billion-dollar college organization more?

Borders and Ambitions . . Hundreds of millions, the most practical college three-phase registration officially opened
经纬2019-2020年度盘点:it's all about the long term
U.S. stocks plunged 4,000 points, while ZOOM jumped 50 percent against the market, with a market capitalization of more than $29 billion.

Do you have to be quarantined for 14 days on business? In the post-epidemic era, business people couldn't help but provide a guide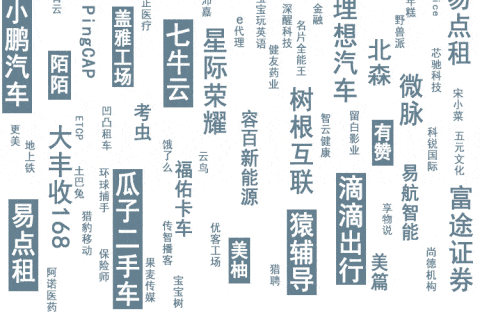 ---