Amazon Big Seller Tip: This return of the New Deal, if the seller does not pay attention, it is likely to lead to a lot of sellers bankruptcy!
Amazon officially announced a few days ago,
Affected by the outbreak,
Enacted a new policy for Amazon buyer returns,
A simple understanding of the new policy is:
Buyers can return the order 105 days after it takes effect!
Buyers of the Spanish station can also have longer,
Sensitive Amazon sellers immediately felt the crisis.
They told Mark,
If the buyer buys the goods and 3 months to return them,
and ask the seller for a refund.
If the seller does not have sufficient plans to control the risk,
The seller is likely to have no blood,
Serious may lead to the direct bankruptcy of small and medium-sized sellers!

The big sellers believe that the platform does not fully take into account the interests of the seller,
As a result, sellers face greater risks in their operations.
The specific contents of the New Deal are as follows:
1, Amazon platform will extend the return time of buyers until May 3,
2, British station, Germany station, France station, Italy station, Holland station, Turkey station,All orders made on February 15th - April 30th, buyers can extend the return period toMay 31st!If it's an order placed on February 16th, it's exactly 105 days.
3, another,Orders for the Spanish stationOf all those that are traded after February 15,Returns can be made within 30 days of the government's lifting of the ban on the city!According to the current situation in Spain, do not know which day can be lifted, the goods sold to Spain's Amazon sellers are even more bottomless ...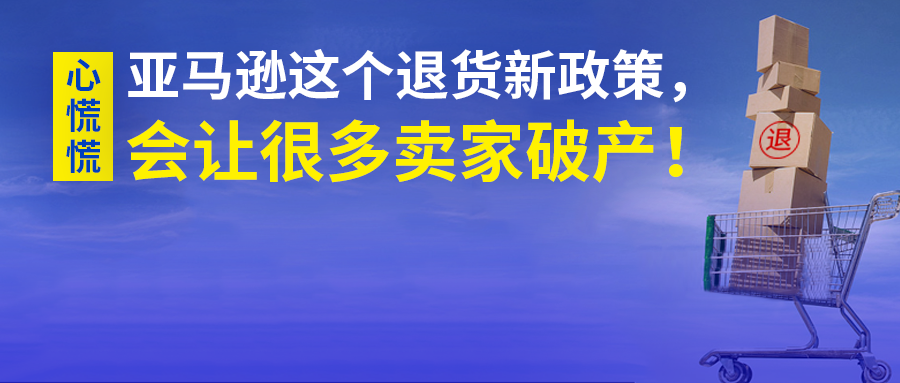 Amazon's move is designed to protect the interests of buyers.

As described in Amazon's notice:
Nothing is more important than the health and replication of our customers, sales partners, employees, and the communities we serve. In order to give customers more time to return their goods during this difficult period, we have temporarily extended the time for returns. Regardless of your delivery solution, we require you to comply with Amazon.com's return policy.
Once this policy is issued,
A large number of Amazon sellers are very worried,

Although the text feels like there's a mention of sales partners,

But this policyThere is no trace of taking care of the seller's interestsBecause buyers can return items unconditionally for such a long period of time, it would be disastrous if the seller eventually received a large number of return requests, and Amazon's current notice does not have any provisions regulating buyer returns.


While most sellers are wary, a large number are not alert to the policy.Some of Amazon's senior sellers and Mark in-depth exchange of the harmfulness of this policy, in fact, the seller unilaterally bear, the platform without any loss and liability,Sellers' concerns are mainly about the following:
1, the buyer after obtaining the goods issued by the seller, use a period of time to return, because of the loose return period, once the buyer returns, the seller needs a refund, will cause additional financial pressure on the seller.
2, the outbreak in Europe and the United States is very serious, economic activities have been hit hard, so that some consumers choose to return their own funds to maintain life. In this case, the seller will have a high probability of suffering a serious loss.
3, the unemployment rate in Europe and the United States under the influence of the new crown epidemic, rising rapidly, sellers worry that some consumers are forced by life, the use of Amazon return period length longer loopholes, a large number of orders to purchase goods, in the return period of the deadline for return returns, resulting in the loss of sellers.

4, the current Amazon platform is not ready for such a situation of protective measures, once the above situation, the platform will not have any loss, but the seller will lose a lot.

Many sellers might say,

Orders have fallen a lot lately.
Even if a return has a lot of impact,

Actually, otherwise, there are a lot of sellers,
The volume of orders has been on the rise.
They mainly sell household goods,
Previously, Mark's articles have mentioned and recommended,
Such as.Mother and child supplies, pet supplies, cleaning supplies, household exercise suppliesAnd so must category, the current order volume is presentedIt's rising fasttrend.
Mark has recently communicated with some of the more successful sellers,
Feel that they're really good,

soon adjusted the categories of products he sold,
Go all out in pushing the hot-selling category,

SoThere was a big increase in orders,

Over hereMark emphasizes a few points:
1, the growth of a single account is actually negative growth.

2, the growth of such sellers is the company's overall order volume growth. In other words, the seller of the order growth is operating with multiple accounts, all of which target the hot-selling products of the outbreak. The following image shows the receiving area where they delivered to the logistics companyLive on 24 March。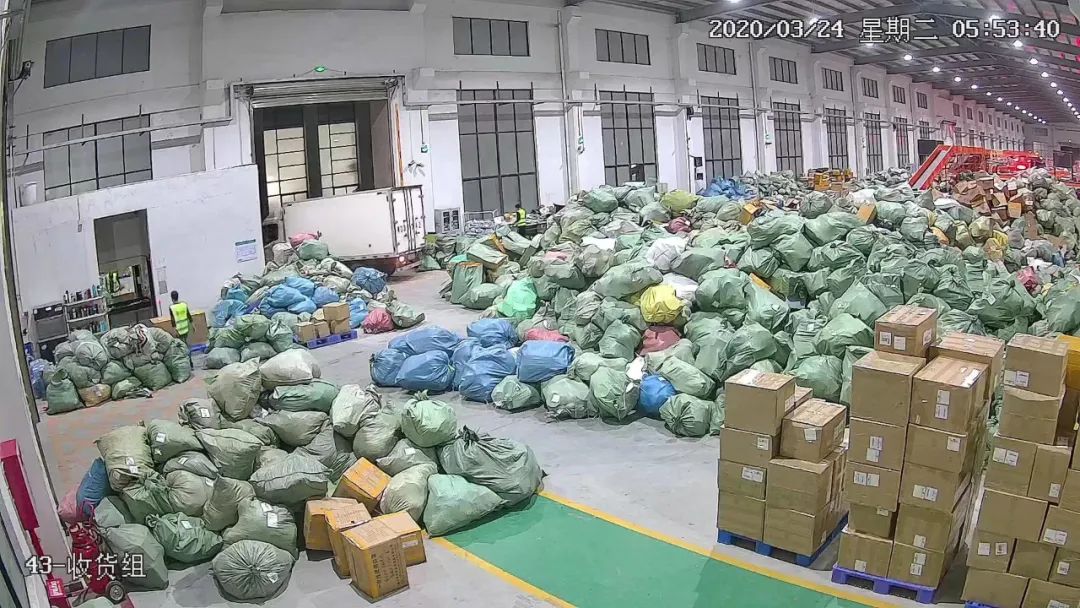 3, they quickly integrated a better logistics resources, in addition to Italy, Spain, France, the ground logistics delivery received the impact,Logistics delivery in other European and American markets is relatively normal。 These excellent sellers even pile up the logistics company's warehouses every day, waiting for the daily charter flights to deliver the goods, Mark received the exact message is a single logistics providerThree charter flights are flying every day, shipping delivery is very smooth. Mark also went to the warehouse to watch the scene, saw this scene, Mark is full of confidence in the future of cross-border e-commerce. Mark wouldn't say which logistics provider he was, as Mark has listed many times before. In short, at present with eagle bear exchange has been recommended and long-term cooperation with the logistics provider, the volume is very good, in the state of customer selection, the establishment of trust relationship is very important.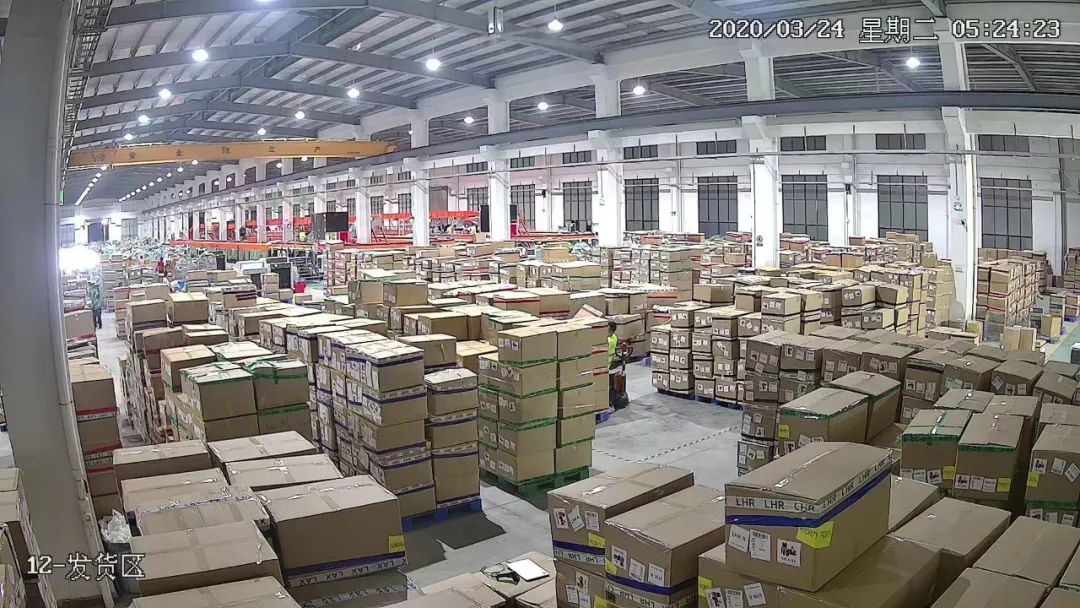 4, the common feature of these sellers is that account resources reserves are relatively adequate, there are a large number of account resources can be scheduled to use. Thus can be able to obtain a large number of orders, in fact, e-commerce platform traffic during the outbreak is a sharp increase, because consumers have nowhere to buy things, are to e-commerce platform to buy things.


5, the seller's account operation team division of labor is very clear,And only fixed work type, not fixed account number.Their team can operate any account, and every day is a rotating state, but the job is fixed, such as customer service is customer service, such as product development is fixed is product development. This mode is equipped with account anti-association application, which guarantees the possibility of large-scale operation of account.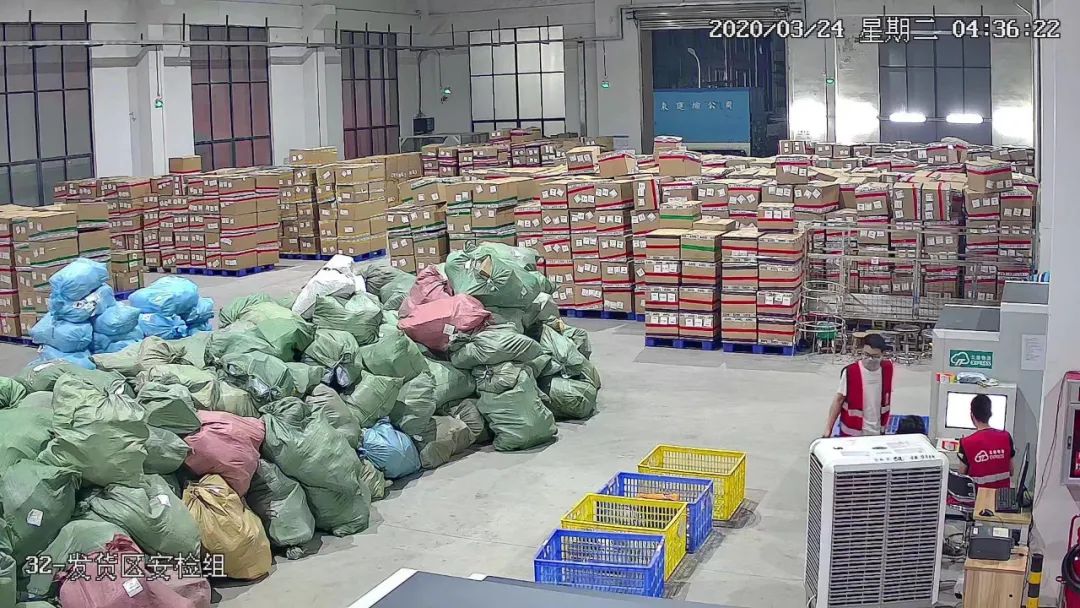 Industry rumors Mark knows a big seller, light every dayRoll paperExport volume on more than 10 containers, every day a steady stream of all over the world, many sellers will ask Mark, roll paper sold so much what, and not much profit! In fact, this is the secret of how successful: napkins are used to cage target customers, is the flow of orders generated by the entrance! There's no better product for traffic than the roll paper you use every day and consume it immediately, and it's free to advertise on platforms like Facebook, Google, Ins, Twitter and more without being affected. Mark's been so forth straight...
Many sellers actually do not know how to deal with multiple accounts, to prevent association, in fact, sellers can be certified to studyPurple Bird Super BrowserIn addition, many sellers do not know how to handle so many verification process required mobile phone numbers, the use of employees' private numbers, worried about the staff leave when the bad handover, serious will make the death account or some employees leave is not happy, the staff set up an ultra-low-cost promotion, resulting in the seller's boss lost a lot of money!  If you use their own or family identity to register the entity mobile phone number, expensive and not to say, just prepare those information, it is very painful, especially painful thing is also in the later management, a bunch of mobile phone number needs to plug SIM card, also need to buy a number of mobile phones, the key is often forget to top up the phone down; Now the value of a platform account has been very high, sellers can not afford to lose ah! The cost is too high.

Is there a mobile phone number provider solution,Can you meet the following criteria?
1、Mobile phone number is very stable, and physical number, can be used on multiple platforms?
2、Do you have a software management system to manage these phone numbers?Don't worry about the complexity of managing a lot of phone numbers; At the same time, a single phone number can be assigned to a single team without affecting others, or other people's information is not available to him, confidential performance is good.
3、With auto-recharge?Don't worry about one of a lot of cell phone numbersThe phone number is under-charged and down。Cause the account to be deposed.
4, all mobile phone numbersOwnership is in the name of the companyand not belong to an individual?

5, do not need to run the officeIt can be handled directly online,Within 1 minute, the number will be on the spot?

6, the price of 10 yuan or less, 20 yuan or less of the monthly rentYou are free to choose your package?

7, alsoYou can select mobile phone numbers from multiple countries? Such as the United States, The United Kingdom and so on.

8, verification code SMS can be inReceive and view directly online?

9, all operation recordsIt can be saved online, convenient for managers to read later queries?


That's right! Eagle Bear Hui launched the cloud mobile phone number online management systemCan all meet everyone's needs, this service Eagle Bear Hui has been quietly internal testing operation for 6 months, the above functions can be fully satisfied. At present, cross-border e-commerce industry95% of the big sellersThe service is all used, and the number of cloud mobile phones operating online has exceeded12,000, and very stable, the range of number applications is very wide, there are a variety of platforms can be used steadily. Since the management system on-line internal testing, has obtained a large number of sellers praise, they think that to give sellers free time, to solve the pain point of everyone, can spend more energy on the operation, and no longer headache how to manage so many mobile phone numbers;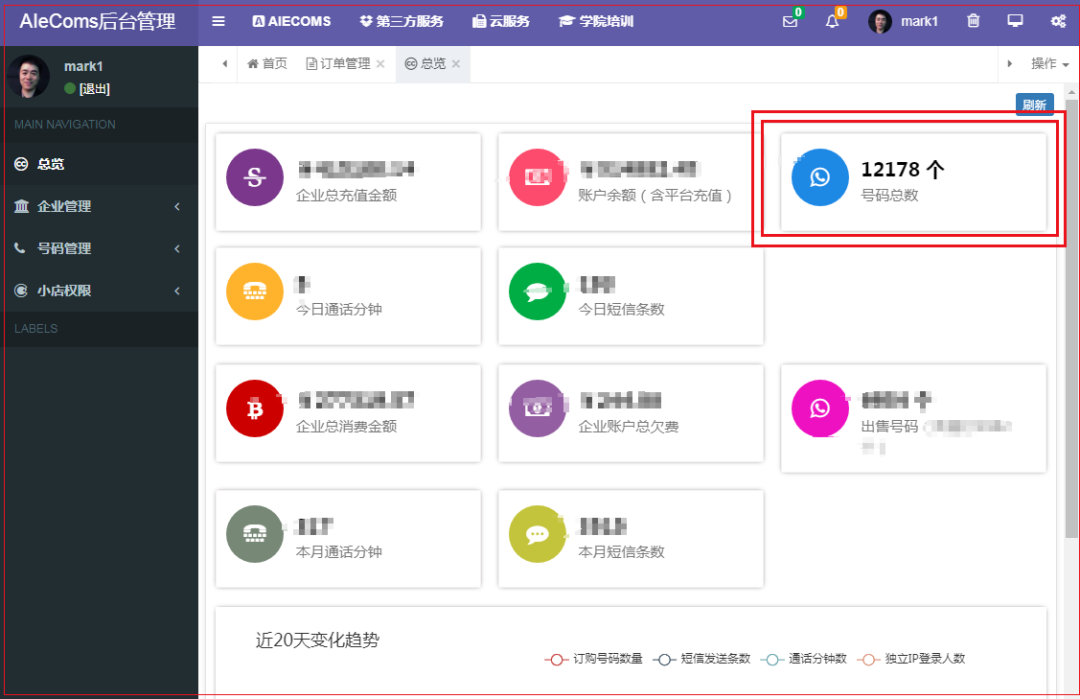 If you need it, you can log in directly to Eagle Bear
Service platform website Hershus:WWW.AIECOMS.COM

Go straight to the home page and click again"Cloud Phone Number"Column

The home page has two entrances to log on to the cloud phone page.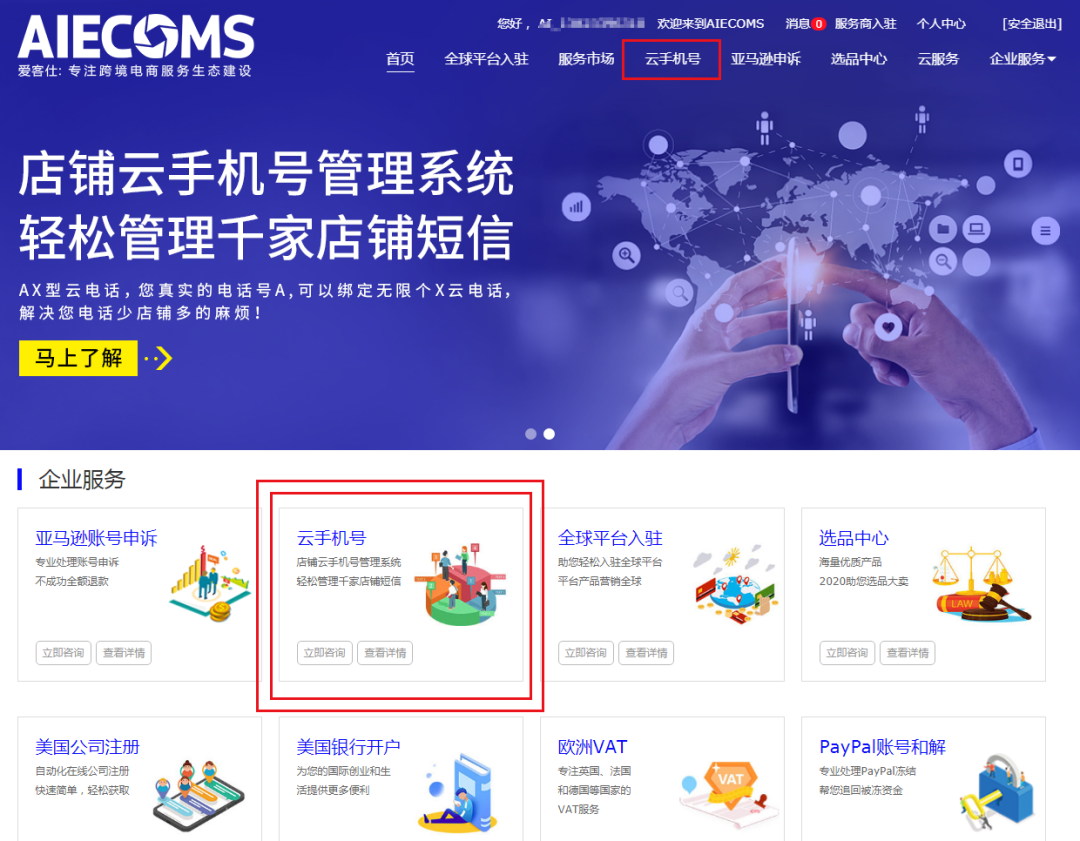 When you get to the cloud phone page,

You can click directlyUse now,
Enter the cloud mobile phone number management system,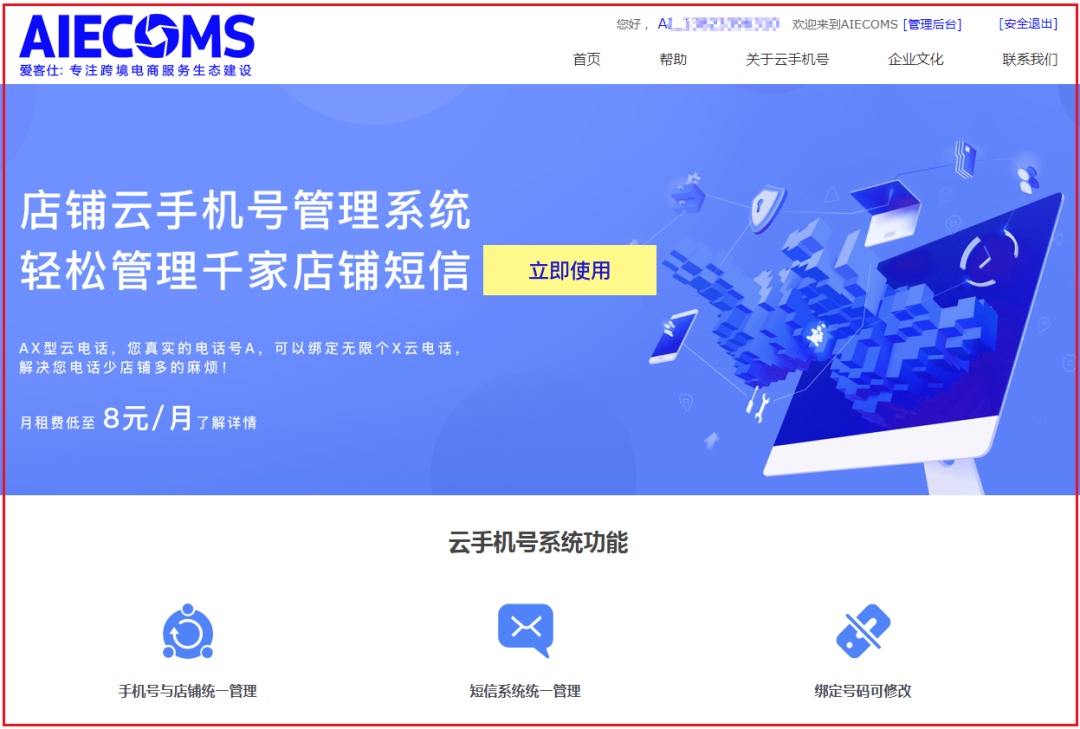 After entering the management interface, the status of the following figure: you can go directly to the number shopping page, the number selection, you can choose China and other countries of the cloud mobile phone number, at the same time can choose in the physical operator number or virtual operator number. Physical operators are the numbers issued directly by China Mobile and China Unicom, which are stable and slightly more expensive, while virtual operators publish numbers.Rent 8 yuan a month, the stability is a little bit worse, but if it's onEagle bear Huiyun mobile phone number do not disturb the serviceAfter that, stability can be greatly improved, basically not too much of a problem. At present, china-wide,Eagle Bear Hui's cloud cell phone number system is one of the most stable systems, not one, the operator's internal feedback eagle bear sink system's customer rate is zero, currently ranked first in the system.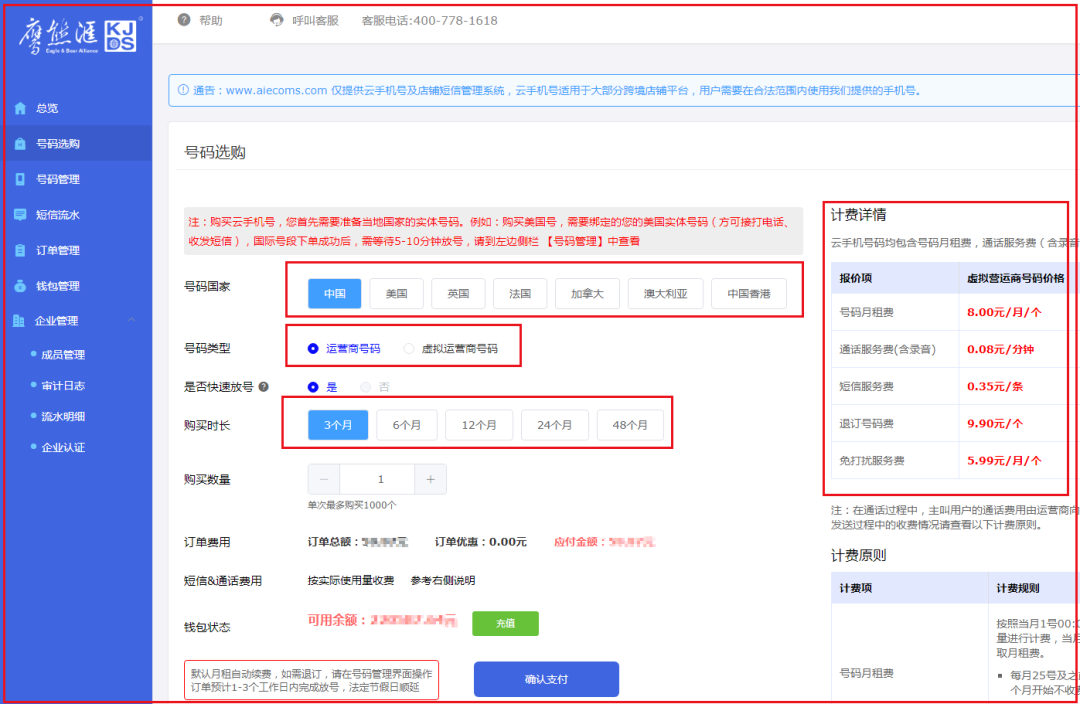 The system can add different platform accounts corresponding to the binding of the verification phone's work staff. Each employee can only see the verification code for the account he or she manages. To ensure unified management, sub-operation.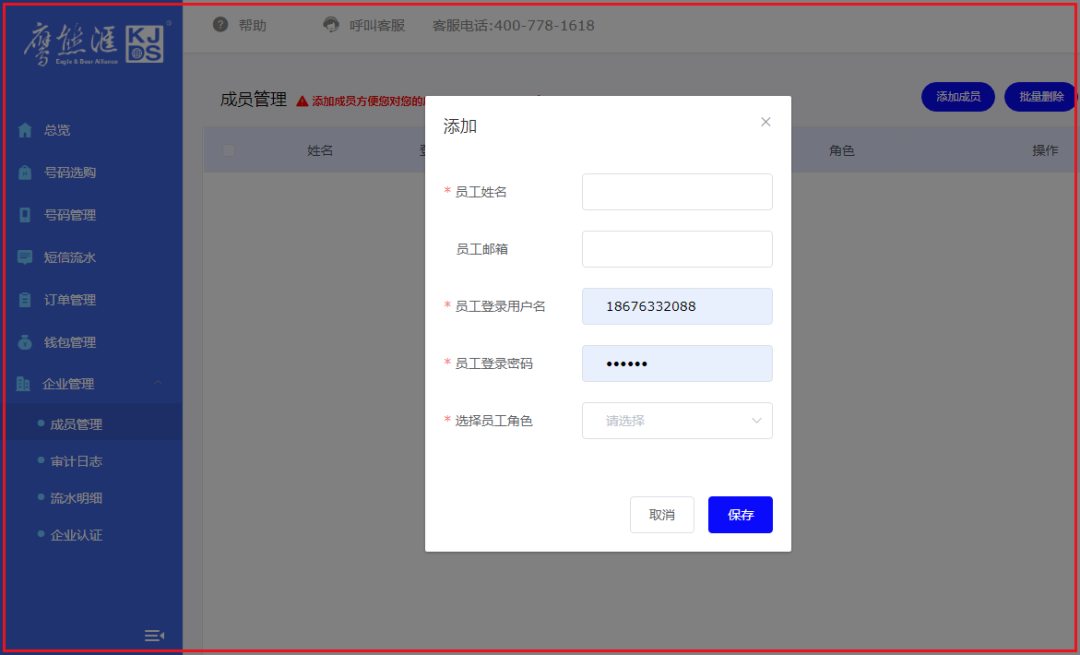 Seller's financial management staff unified management platform total account number, on time top-up, leaving a certain balance, you can maintain the stable operation of all mobile phone numbers, no longer worry about a single mobile phone number owed and downtime. The only cause of downtime is due.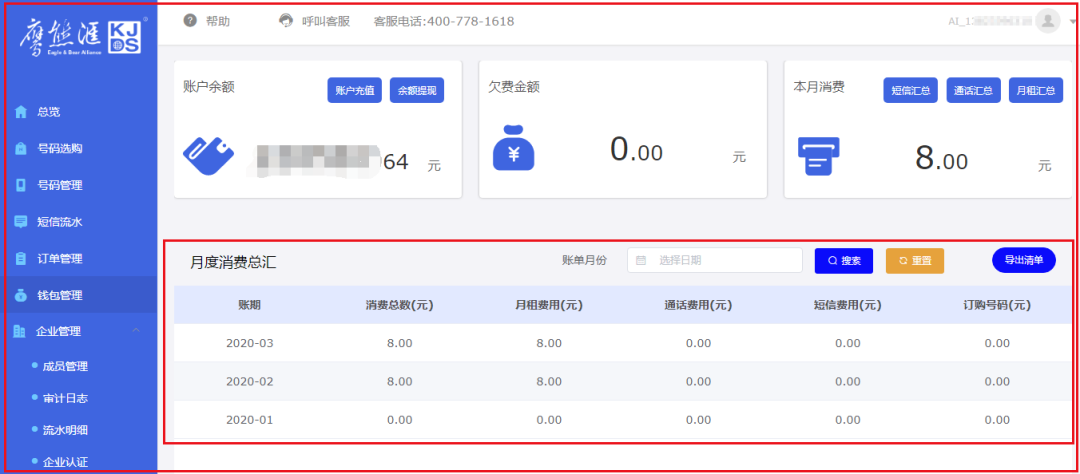 After the enterprise completes the certification, all the number assets belong to the company, no longer have worries. And after the enterprise certification passedThere is no upper limit to the number used and registered, how many numbers you want to use and how many numbers you can use.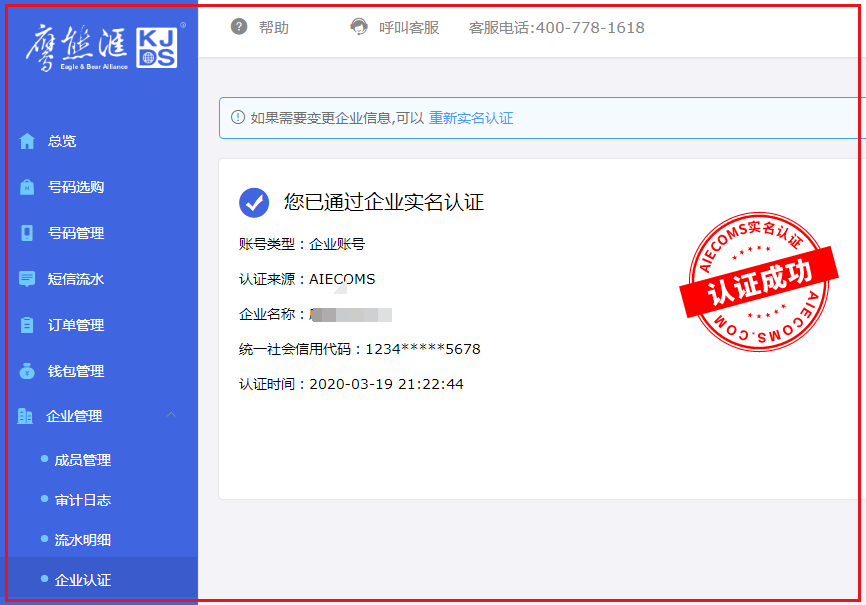 If you need to,
To address your phone number shortage,
Manage the pain points of the headache,
You can log in directly to Eagle Bear Hui
Service platform website Hershus:
WWW.AIECOMS.COM
Mark recommends that sellers' account owners verify that their mobile phone numbers use physical carrier numbers, but the mobile phone numbers required for employees' sub-account logins use virtual cell phone numbers, so that you can avoid the risk that sub-accounts will need to be changed frequently due to frequent employee turnover.

Eagle Bear Hui launched AIECOMS website has been 3 years, the system has been running steadily for 3 years, many people do not know what the name of the site means? Mark explained it briefly today, but it's actually very simple,
AI, it means love, it means love!
It also has the meaning of artificial intelligence and All IN.
ECOMS, short for E-commerce,
On behalf of e-commerce!

If connected the meaning is eagle bear hui will use artificial intelligence All in e-commerce industry, because love! Therefore, I hope that one day, we can integrate all cross-border e-commerce services into this platform, for all cross-border e-commerce industry sellers around the world to screen outThe most reliable service provider, to achieve convenient online transactions。
This concludes this article.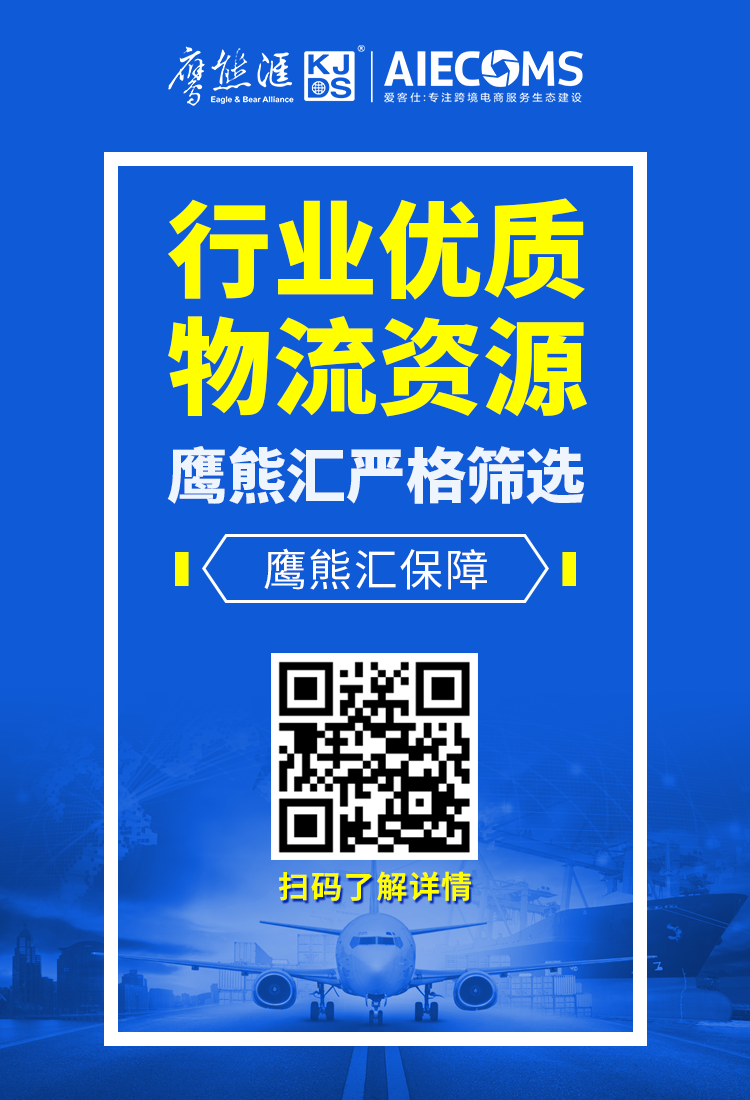 ---