Apple's New Year blockbusters will be available soon / WeChat will be online short content features / Alipay Set Wufu opens next week, reward upgrades

Apple's iPhone 11 Pro blockbuster will be released on January 11 and starring Zhou Xun

Today, Apple officials announced that "Daughter," a New Year's blockbuster shot this year using the iPhone 11 Pro, will go online on January 11th, with the announcement of the main line-up and 30-second trailer. Directed by Oscar-nominated director Theodore Melfi in 2017, the 2020 Golden Globe-nominated film director Lawrence Schell, and starring Chinese-language film director Zhou Xun. As is customary, the film will be shot entirely using the iPhone 11 Pro
WeChat will be online short content features
In a speech at WeChat's Public Class PRO, Zhang Xiaolong mentioned the extension of "diversity of information". He believes that WeChat in the short content has been missing, and WeChat's short content has been WeChat to force the direction, smooth words may also meet with you in the near future.
2020 Alipay Collection Five Fu Awards "Family Photo": Help return the whole family flowers
Sina technology news, in the 2020 Alipay New Year set wufu launch, 2020 Alipay safu's latest play - "family photo help the whole family flower" is coming online.
Last year's ultimate prize was "Flower Card", while this year's "Family Photo" was upgraded to help the whole family pay their bills on the basis of helping individuals pay their annual bills. At that time, users can set up their own "family" on Alipay, and Buffo will have the opportunity to win the "Help the whole family to spend the grand prize". The event will officially begin next Monday.

Dyson releases a new product for air delivery, air purification, deformaldehyde removal, humidification and versatility
Dyson Pure Hunidify and Cool Cryptomic humidified air purification fans were released in Beijing yesterday afternoon. This is a new product that combines air delivery, air purification, formaldehyde removal and humidification. In terms of air purification, the new product breaks down formaldehyde into carbon dioxide and water. The humidification function is partially sterilized with a short-wave UV tube, and the evaporator mesh will capture the remaining bacteria twice, killing 99.9 % of the bacteria in the water. The new product is priced at $6490.
The overseas version of Jiyin was exposed to vulnerabilities that threatened 1 billion users
Cybersecurity firm Check Point Software Technologies has claimed that TikTok, a short video-sharing app, has a series of security vulnerabilities that may have exposed user video to hackers. Cybersecurity researchers at Check Point say the vulnerabilities will allow hackers to break into the accounts of more than 1 billion TikTok users. The company has notified TikTok of these vulnerabilities, and the latter has released patches.
The theater version of "Digital Baby" will be released in Japan on February 21st and introduced domesticly
According to Weibo Animation, the new PV 90-second trailer for "Digital Baby Adventure LAST EVOLUTION" has been released and confirmed to be released in Japan on February 21. And more importantly, the current domestic confirmation of the introduction, file look forward to fixed.

WeChat Releases WeChat Data Report 2019
WeChat released the 2019 WeChat Data Report, which showed that as of September 2019, WeChat had 1,151 million active accounts, up 6% year-on-year;
Byte Beat 2019 revenue exceeds $140 billion, up nearly 280%
Tencent Technology, citing user information, learned from people familiar with the matter that byte beat its 2019 performance target, with full-year revenue of more than 140 billion yuan, up nearly 280 percent from the previous year. At the same time, as early as November, byte-beating average daily revenue exceeded 400 million.
In recent years, byte-beating revenue has been growing at a multi-scale rate, from 6 billion in 2016 to 16 billion in 2017 to 50 billion in 2018, at an annual rate of more than 200 percent. In 2019, byte-beating performance has been growing steadily, with targets raised midway through the first half of the year due to better results.
Fast Hand: "Fast Hand Yuan" on the first day of three rounds of live answers more than 5 million people participated
36kr news, January 8, fast hand launched a large-scale live answer activities "fast hand-shaped yuan" officially launched. Official figures show that more than 5 million people participated in the first three rounds of live questions, more than 1 million shares, more than 160,000 people successfully broke through, split more than 2 million cash and 11 million coins. The project leader of "Fast Hand Yuan" said that the question-and-answer activities in the topic set-up to take into account the knowledge and interest.
NetEase Mailboxes will accelerate the commercialization process from the end of 2019
Interface message, NetEase mailbox from the end of 2019, no longer as a pure internal flow tool, but to accelerate the commercialization process. Previously in the NetEase mailbox page users can also see ads, but mostly for the group's internal business flow (such as NetEase games, strict selection, etc.). NetEase mailbox insiders said that since last year, set up a special group for advertisers to carry out data analysis, creative planning, product development, traffic configuration, data re-processing and other services, but also try to introduce third-party advertising alliances.
The family convenience store × Baoco Dream, launched a joint Baoco Dream AirPods headset cover around
Yesterday, the family announced that it would team up with popular IP "Baoco Dream" to launch a joint line of peripherals, including two Pikachu shopping bags and six headphone blind boxes.
Among them, the family's six AirPods headphone sets blind box in the shape of Baok dream, respectively, Pikachu, Miao Frog Seeds, Jayne Turtle, Carby Beast, Little Fire Dragon. During the event, Pikachu doll shopping bags and headphone sleeve blind boxes can be redeemed by collecting electronic dots, in addition to a Pikachu mack cup available in stores.

More and more stars want to use text messages back to communicate with fans
When celebrities' tweets are flooded with ads, dramas, and so on, they want to share less, or they no longer want to share their true feelings with their fans on such public platforms. In this case, the star show in public content becomes less, and even many personal accounts are handed over to the professional team operation.
In order for stars to communicate directly with fans, stars get real advice, and some apps offer a new way to text fans.
In July, actor and investor Ashton Kutcher posted his phone number on Twitter for himself to communicate with fans. Of course, this is not his real phone number. If you call him, you'll get a message from him telling you that you prefer to text and switch you and his communications to a more private texting space.
Ashton Kutcher was Twitter's first million followers and one of Twitter's first beneficiaries. Years ago, he helped Twitter become a platform for celebrities to connect with fans. Over the past few years, he has also been a loyal Twitter user, tweeting more than 10,000 tweets. But change has arrived, with Kutcher sending only seven tweets in the past two months.
Earlier, when he and Lee talked, he said he was working to reduce the frequency of Twitter use and distance himself from public social platforms. "People don't need to know where I am, what I do, and now there's enough multimedia to capture, steal, sell this information and just make a profit for themselves." So I don't need to go public with every moment of my life, and when I think there's something important, I tweet myself. 」
Keeping a proper distance from public social platforms, many Hollywood stars are now communicating with their fans via text message. "Scandal" actress Kerry Washington said she was attracted by the direct feelings she felt about communicating with her fans via text message.

This does not depend on advertisers or algorithms, and no one is processing or filtering this information. It feels important. This transparency is attractive.
Over the past few years, users and celebrities have stayed on a public social platform, with stars posting their updates and rallying their fans. But now, some celebrities want to do these things in their own land, and take their say in their own hands.

Just how serious the Australian wildfires are
According to the People's Daily, the Australian wildfires have been going on for four months, and so far: 1, the wildfires have burned 80% of the koala's natural habitat, more than 20,000 koalas have died;
Netizen: "This is a loss that cannot be recovered for hundreds of years." "In the face of this large area of natural anger, we can only use the cold climate and fuel consumption to contain the fire. At first, no one cared about the disaster, it was just a wildfire, a drought, the extinction of a species, the disappearance of a city. Until this disaster is closely related to everyone. - Wandering Earth

On January 10, 1863, the world's first subway line, the London Underground Metropolitan Line, opened between Paddington and Farrington Street stations.
In the mid-19th century, as the capital of Britain, London grew faster and faster, and the density of floor buildings and crowds forced people to think about new forms of public transport, so they turned their attention to the ground and subway construction was put on the agenda. After nearly a decade of construction, the first section of the London Underground, the Metropolitan Line, was finally completed and successfully opened on 10 January 1863, carrying nearly 38,000 passengers on the day of its official opening, from Paddington Station to Farrington Street Station. Since electricity was not widely available at the time, the subway used steam locomotives, and passengers were only able to rely on gas lamps in wooden carriages. It is also because of the success of the London Underground, since then, including the United Kingdom, many countries and regions began to lay the subway.
China began construction of the subway in the 1970s, the country's first self-built subway line - Beijing Metro officially opened in January 1971, and now the world's largest and longest subway system is China's shanghai subway opened in 1993.

The Sugar Paper List is a collection of digital goodies handpicked by Ayfan to recommend to readers.
The Sugar Paper List updates the list of different topics every week to learn more about good products. Continue to pay attention to this column, will give you unexpected surprises Oh
Topic of this issue: Want to get the latest information about CES 2020 for the first time? Sugar paper for you to summarize the latest and hottest CES 2020 digital good things, a variety of black technology plus! Click on the small 👇 below to see all the new products - there are many more reviews and user reviews Oh.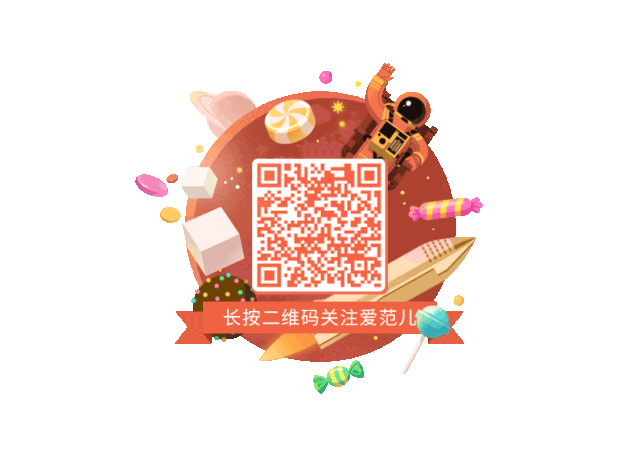 Like this article just here

---