This is the best advertisement BMW and Shanghai Marathon blue sky and white clouds dream
Click on the blue letter above.Express"You can follow us.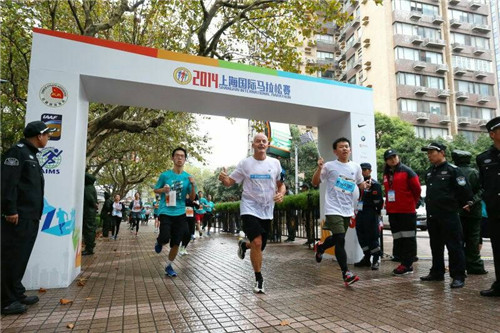 On November 2, the 2014 Shanghai International Marathon, one of the events of the International Association of Athletics Federations championships, kicked off at Chen Yi Square on the Bund, with more than 30,000 people taking part. Everyone enjoyed a marathon weekend under the blue sky and white clouds.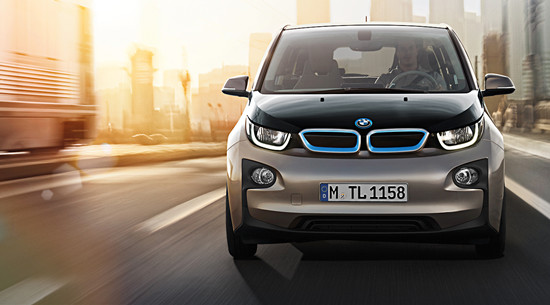 Speaking of blue sky and white clouds, it has to be said that this Shanghai International Marathon glory sponsor BMW, BMW with the revolutionary innovation of pure electric BMW i3 as the event guide car and time car, not only to achieve the purpose of advertising, at the same time BMW i3 is also a strong practitioner of blue sky and white clouds dream, BMW proud of the sports genes, green and healthy lifestyle into the marathon this international sports event.
The author's talking nonsense?
Let's take a look at the bmw and international marathon stories first.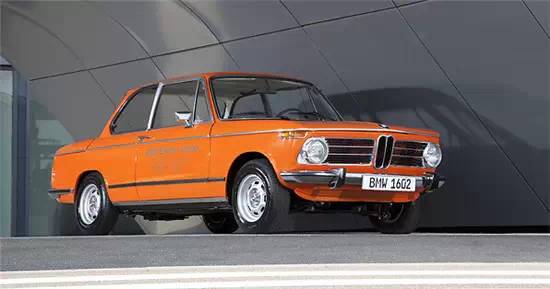 As the most innovative and sporty luxury car manufacturer, BMW has a long history of being associated with marathons. As early as the 1972 Munich Olympic Games, BMW Group's first electric car BMW 1602 has assumed the responsibility of the marathon project guide car, opening the way for mutual cooperation. Over the years, BMW has actively cooperated with major marathon events around the world, sponsoring the 2013/2014 Shanghai International Marathon and the 2014 Lanzhou and Xiamen International Marathons, BMW has also sponsored the Berlin Marathon, Frankfurt Marathon and other events for many years.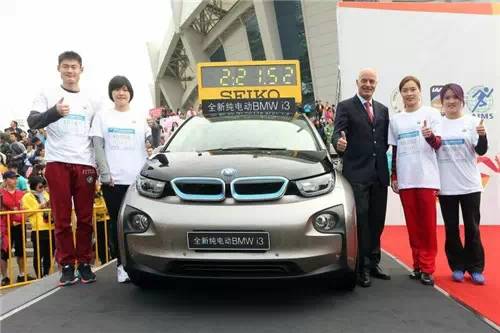 Of course, it's obviously unconvincing to say that BMW i3 is a blue sky and white cloud dream if it's just sponsoring a few international marathons.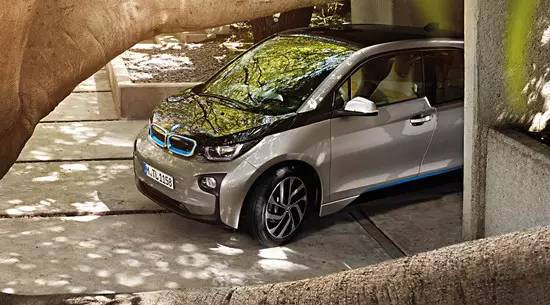 The race guide and timer BMW i3 are in fact a purely electric-powered mass-produced model, and through a combination of sports spirit and environmental protection concepts, BMW emphasizes the importance of the environment and health is inextricable, and it is in line with the concept of international marathons.
Mr. Ange, President and CEO of BMW Group Greater China, said, "The BMW brand and marathon are passionate, dynamic and emotional, both of which promote a green, healthy and positive sustainable lifestyle. "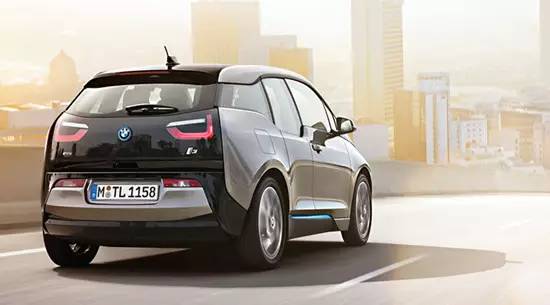 In addition, the BMW i3 features a revolutionary LifeDrive body structure, state-of-the-art carbon fiber composites, BMW's typical driving pleasures, and innovative connected driving technology and services. These make the BMW i3 an attractive mode of transportation in an urban environment and represent a new direction for the development of the premium car market.
Well, don't say it's that tall, just say this BMW i3 from the perspective of the average consumer.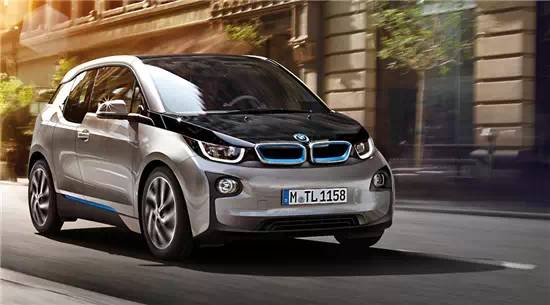 BMW i3's appearance in the end how cool small editor is not on the table, we look at the picture feel it.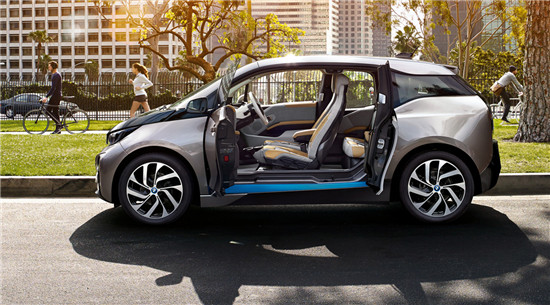 The new all-electric BMW i3 features a flow-shaped design, open doors, unique black bands and overscale wheels, all of which are action-giving even when parked there.
First, in terms of power, the BMW i3's new all-electric BMW i3 with eDrive power drive system redefines mobile mobility, an era of sustainable, emission-free travel.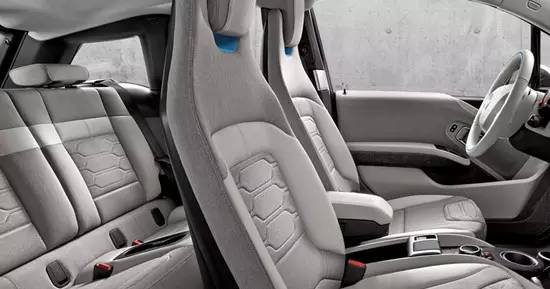 Second, in terms of space, BMW i3's innovative LifeDrive carbon-fibre passenger compartment structure uses high-quality sustainable materials, saving the drive shaft passageway and providing a particularly spacious interior.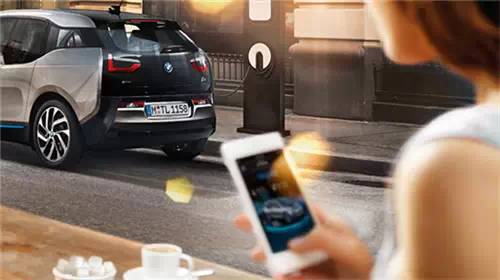 Third, the new all-electric BMW i3 is not only a pure electric vehicle, but also a pure electric vehicle that supports the internet connectivity of human vehicles. Equipped with a BMW connected driving solution tailored to electric vehicles, the BMW i3 is the first vehicle to be fully connected as standard. The BMW i navigation system, with range control and charging station display, guides to its destination in the most power-efficient way. BMW i Remote Assistant is a new all-electric BMW i3 app based on smartphones. Thanks to BMW's remote after-sales service developed specifically for BMW i, BMW i partners will know as long as the owner has service needs.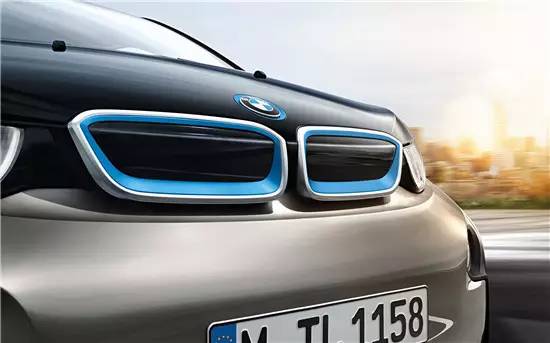 If consumers had been asked 10 years ago what kind of brand BMW was, most would blurt out the word "high-end"; if they had asked consumers five years ago what brand BMW was, most would have confidently added the word "sport"; and now, if the same question is repeated, the word "responsibility" would be as indispensable as "sport" and "high-end".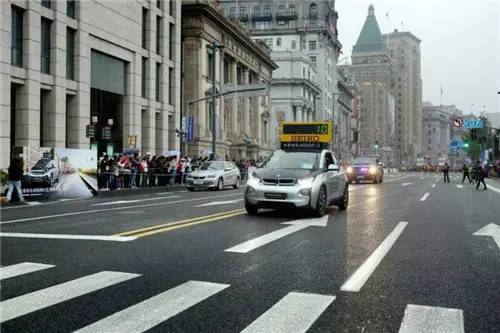 Of course, BMW's passion for marathons goes far beyond the hardware power above, and BMW has invited BMW owners, employees and brand enthusiasts from all over the country to form a "BMW Square", led by Olympic champions Wu Minxia, Ye Shiwen, Chen Jolin and Asian champion Zhang Peimeng, becoming one of the most enthusiastic and dynamic runners in the entire marathon team.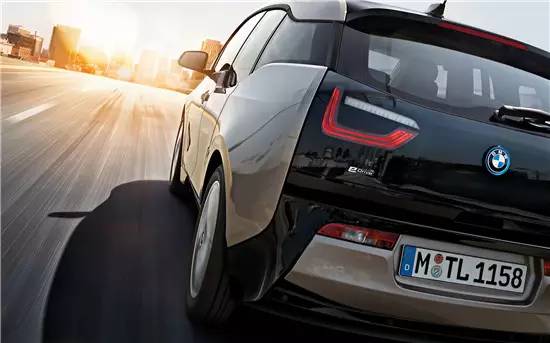 It can be seen that BMW's passion for international marathons is far from just advertising, but also to show BMW's self-sports genes, corporate responsibility, and respect for a green and healthy lifestyle, just as BMW's brand strategy is "happy".
In the past two years, BMW has also made great progress in brand image in the past two years. Yue yue is no longer a simple driving pleasure, but also a kind of beauty of life, help others. It is fitting to describe today's BMW as a "responsible corporate citizen".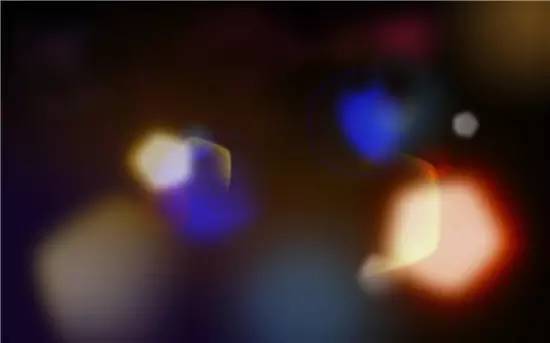 White clouds and dreams, such ads are not the best ads?
【New friendsClick on the blue word below the title"Express"Follow us, or search directly for microsectrects:kuaichebao。
【Friends.Click on the icon in the upper right corner of WeChat, you canSend it to a friendOr.Share content to your circle of friends;
【ExpressContact E-mailkuaichebao@163.com

Click ↙Read the original textYou can view the Express newspaperAll.Article.
---